LG G Pad 8.3 review
LG brings a surprisingly lovely build and 1080p screen to the inbetweener 8in tablet scrap. The question – is £260 cheap enough?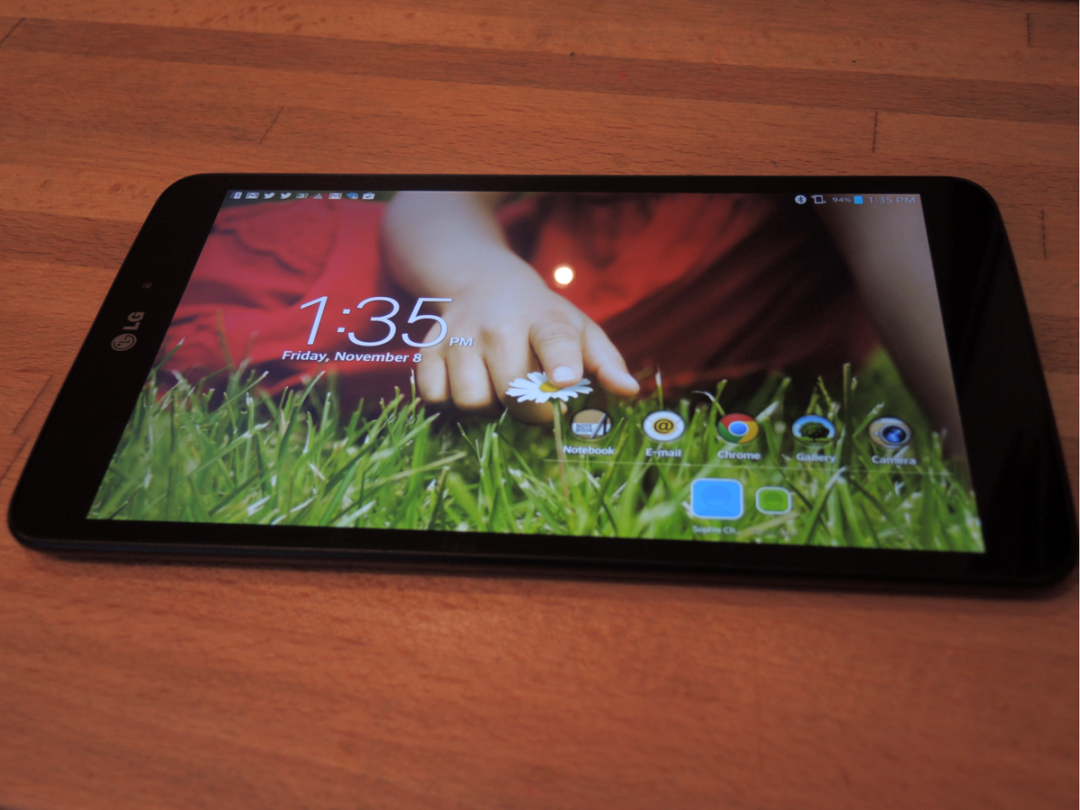 There's almost no point trying to make a quality 7in Android tablet when the Nexus 7 has so absolutely nailed every criteria you could possibly have. A stupidly sharp screen. A sexy soft-touch, easy to grab build. Unrivalled performance and an appointment with KitKat sooner than most.
So, perhaps sensibly, LG has decided to avoid a direct scrap with the Nexus 7 and is instead making a play for the 8-9in gap currently occupied by the iPad Mini and a couple of slightly underwhelming Samsungs.
And LG's first tablet since 2011's 3D-camera-equipped Optimus Pad is certainly making the right noises with its 8.3in 1080p screen, Snapdragon innards and £260 pricetag. With the Retina Mini coming in at £320, it's still all to play for when it comes to an inbetweener slate, and the G Pad 8.3 is certainly bringing its A game.
Dreamy Design, Strapping Build
A tablet design to cause double takes, when we first clapped eyes on the G Pad 8.3 way back at IFA we think an audible 'Oooh' might have escaped our lips. This is an LG tablet that's as sturdily built and as impeccably made as the new Nexus 7 and iPad Mini. It's plastic around the edges and top-and-toe of the rear but most of the back of the device is aluminium. There are two stereo speakers for enjoying bed-based movies in landscape mode, too.
It's a clean, no-fuss design – a face blemished by only the LG logo and a nicely hidden microSD slot on the top edge. Thankfully, the G Pad doesn't ape the LG G2 smartphone's back power and volume buttons as the logic of finger placement doesn't really add up on a slate.
We first fell for the white and silver model (coming from a non-fan of white gadgets, too) and though the more conservative black version isn't quite as eye-catching, the 7.2mm bezels mean the screen pops out of the frame nicely. It also means that the G Pad can just about be grabbed with one hand, with much less of a struggle than with the squatter Mini. And it will still fit in most pockets that the Nexus 7 will squeeze into, even if the 338g weight makes it a little more likely to cause an accidental pants-flash than the 290g Nexus.
Screen – Display It Again
If the LG's design catches eyes, its 8.3in 1920×1200 display locks on to your retinas like a homing missile of pixel prettines. It's beautifully bright and vibrant and text looks pin-sharp next to the lower-res (non-Retina) iPad Mini. Colours are a little warmer than those of the Apple tab, but the result is more vibrant that over saturated.
It's a slightly bigger picture for widescreen movies on the G Pad than the Mini too thanks to that 16:9 ratio and as with the Apple tab, the extra screen space over say, a Nexus 7 does encourage more than just racing through five seasons of The League on Netflix.
An "unable to brighten more due to temperature increase" is an odd message to see when you try to hit full brightness on a charging tablet, but it's no deal-breaker so we're not going to mark the G Pad down for that.
LG G Pad 8.3 Tech Specs
Display: 8.3in 1920×1200 (273ppi) IPS
Processor: Qualcomm Snapdragon 600 1.7 GHz quad core
Dimensions: 216.8 x 126.5 x 8.3mm
Weight: 338g
Battery: 4,600mAh
RAM: 2GB
Storage: 16GB (up to 64GB microSD)
OS: Android 4.2.2 (Jelly Bean)
Connectivity: Bluetooth 4.0, Miracast, GPS, QPair
Cameras: 5MP rear camera, 1.3MP front
Performance – Slick But Not the Slickest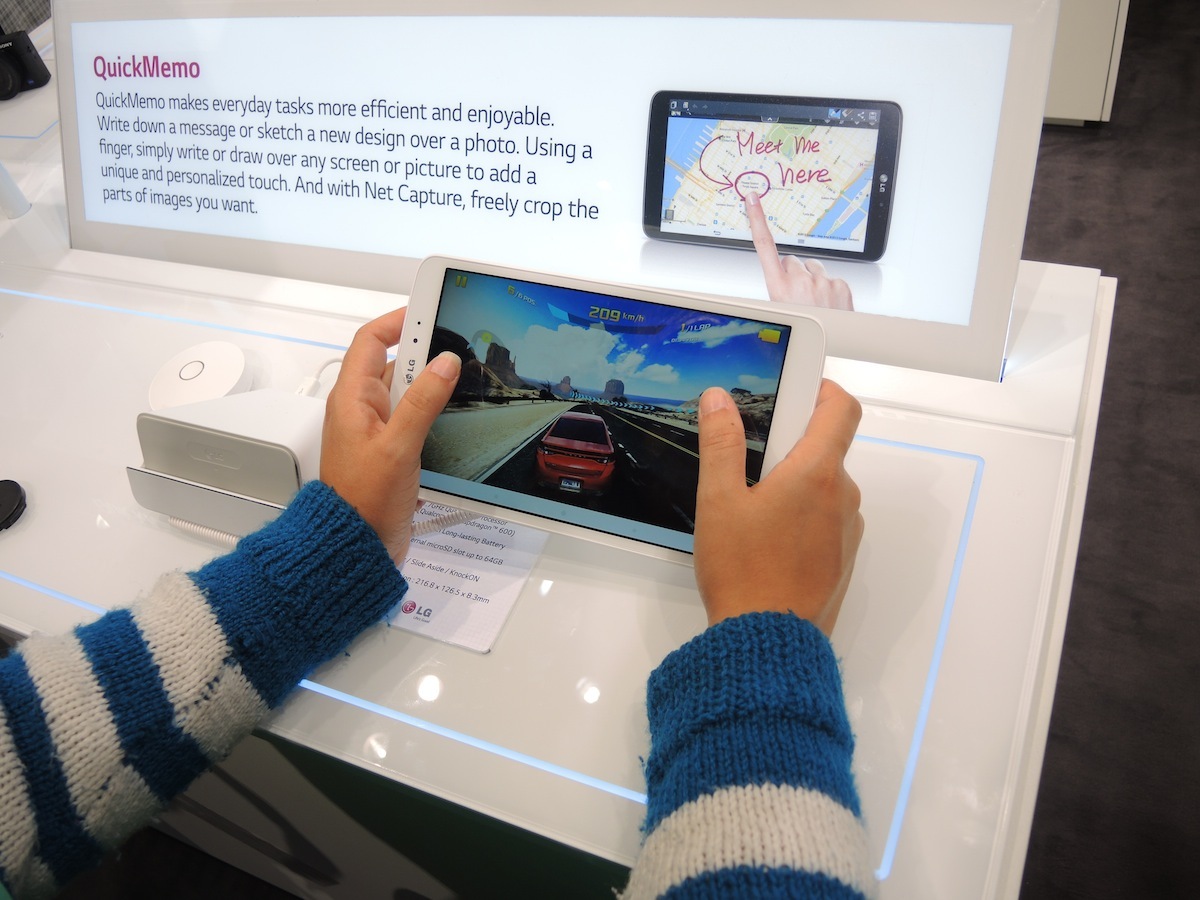 It might be a lovely tab companion but while the G Pad is fast enough for most, it's just a touch behind the lean, mean Nexus 7 in use. The Snapdragon 600 chip that's powering the 8.3 isn't exactly slow (you'll find it in the HTC One) but it's no longer the pinnacle of silicon performance.
Scoring a healthy 1433 on Geekbench 3 (versus the Nexus 7's 1834), the G Pad often tootles when you want it to sprint. Grab a QuickMemo screenshot from your browser (more on this later) then return to the webpage and there are a few stutters in between. It can occasionally also take a second or two to register a swipe on the lockscreen.
There are niggles, then, but the slowdown on the G Pad is never enough to make you cross. Wi-Fi downloads are quick, gaming is smooth but it falls just short of its slick smartphone sibling, the LG G2.
But the G Pad does have one big advantage over the iPad Mini and Nexus 7: a microSD card slot. So while the LG tab only comes in a 16GB variant it's expandable by up to 64GB for not a lot of dosh. If your main priority is to load the G Pad full of HD movies and big Android games, this is a great pick.
The 32GB Nexus 7 is £300 and that's where it maxes out, whereas Apple now only seems to be selling the Mini sans Retina model in 16GB to push the more expensive new model.
Camera – Bright Eyes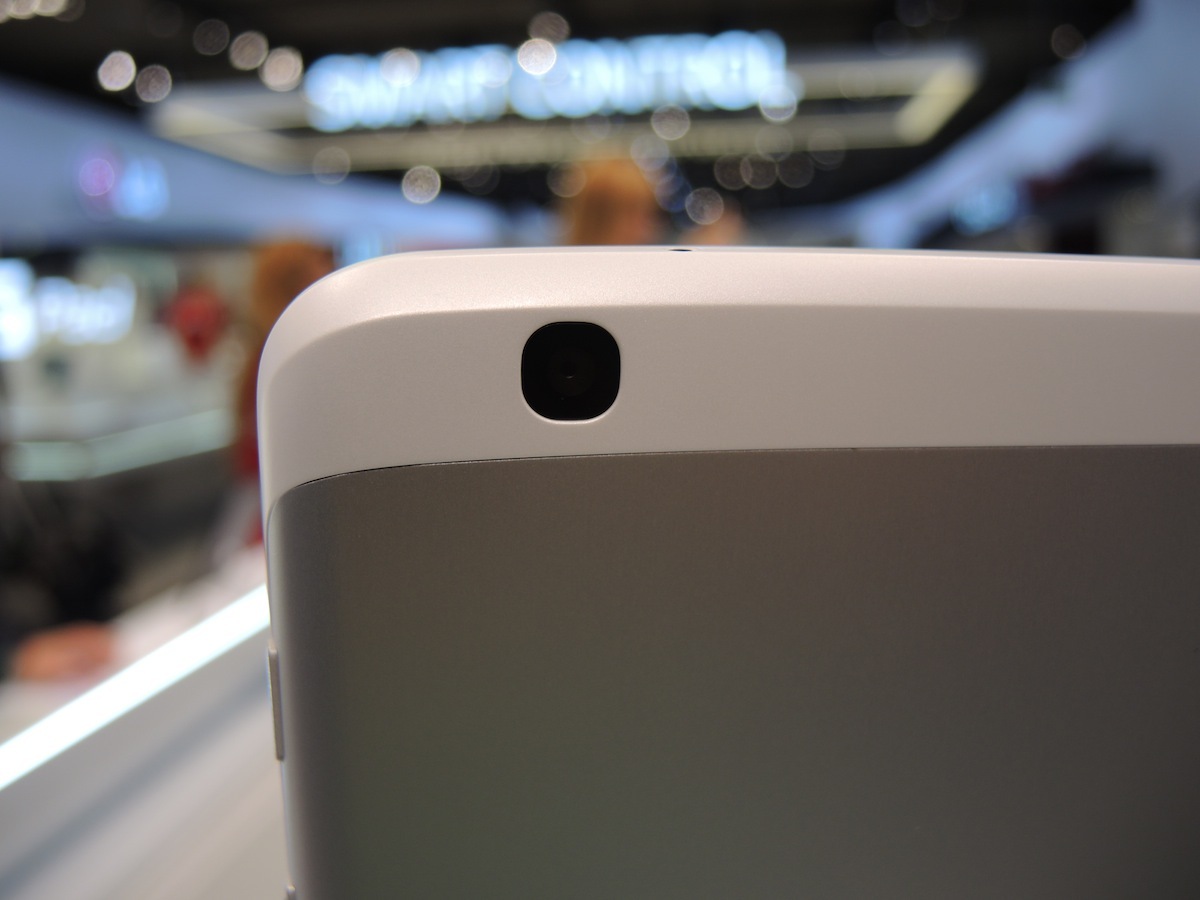 It'll come as no surprise that the G Pad 8.3 rocks two cameras, neither of which are likely to get that much use. There's a 1.3MP front snapper for video calls at the top of the screen in portrait, plus a surprisingly capable 5MP rear camera that takes bright, vivid shots with a touch more detail than those taken by the iPad Mini. The auto-focus isn't the most reliable, though.
The usual Samsung-style camera modes are present and correct, including some fairly distracting Live Preview effects. So you can film your family with Gollum eyes or plumped up cheeks. Then turn on Live Preview to morph their faces.
OS and Apps: Mind Your Gs and Qs
Next to the fanfare of Android KitKat 4.4's genuinely useful tweaks and features, LG's attempts to enhance 4.2.2 and distinguish the G Pad feel a little without, even if some are genuinely useful. We'll count QPair, the pre-installed Polaris Office 5 and KnockOn (which wakes up the tablet with taps on the powered off screen, although only about nine times out of every ten) in that list.
If you already own a G2 you'll be able to make use of QPair, which allows you to read text messages on the G Pad's screen once the two devices make friends over Bluetooth. You can also answer or field calls and, less usefully, see app information. BlackBerry have been here before with the PlayBook but we like the idea and although QPair is available for other phones on Google Play, we couldn't get it to play nice with our resident HTC One.
QRemote, the obligatory IR controller for TVs and Blu-ray players is present, correct and handy (appearing in the notifications pulldown) and multiple users pop up on the lockscreen to choose from once you've created accounts. But, as with Samsung, there's just too much here and there are a lot of features that are pointless or done better by other apps.
Of course, all this LG-ware and Qfluff can simply be ignored, and the slightly dated Optimus UI aside, there are some nice touches – we rather like the quick access circles on the lockscreen, for example.
So while LG might try to convince you that all the apps you'll ever need are already built-in, you're obviously going to be making regular trips to the Google Play store, which is bursting with useful apps and games. The only problem is that not all them work very well with tablets. We've grumbled about this lack of optimisation before but suffice it to say, the iPad still has many more beautifully designed creative and productivity apps made for a 7/8in screen or bigger.
Battery Life – Just about a Two-Day Tab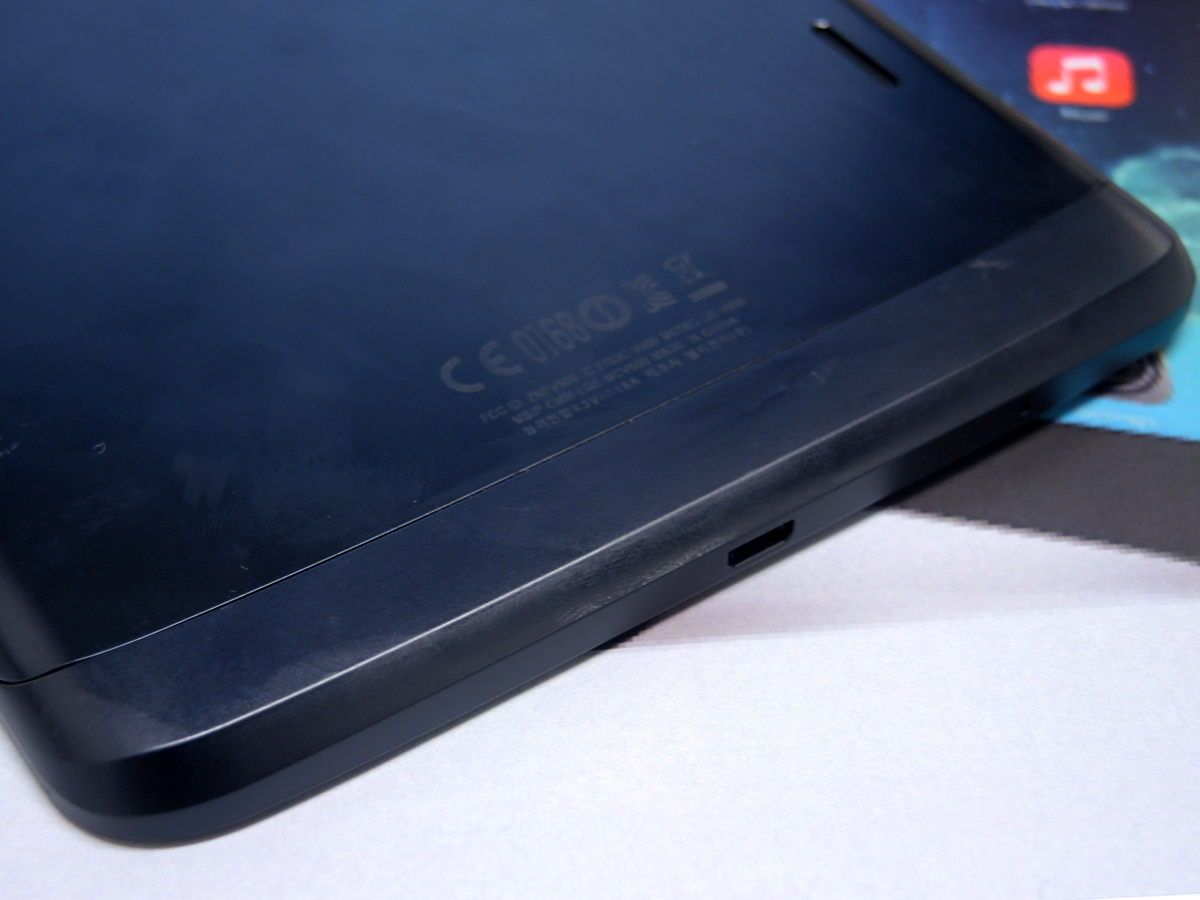 Two days of on and off browsing, gaming, messaging and pairing with is exactly what you get from the G Pad on a single charge. Purely on video at a reasonable brightness, you won't make it past the six hour mark, but if you're mid-way through your third movie in a row, you should probably go get some fresh air. Unless you're on a plane – that would be dangerous.
With decent standby skills, the G Pad 8.3 will more than see you through a breakfast Flipboard sesh, two commutes and sofa-based IMDBing at night.
A 4600mAh battery such as the G Pad's does take its time to recharge – 4-5 hours minimum to top it right up – so you'll want to plug it in before bed.
Verdict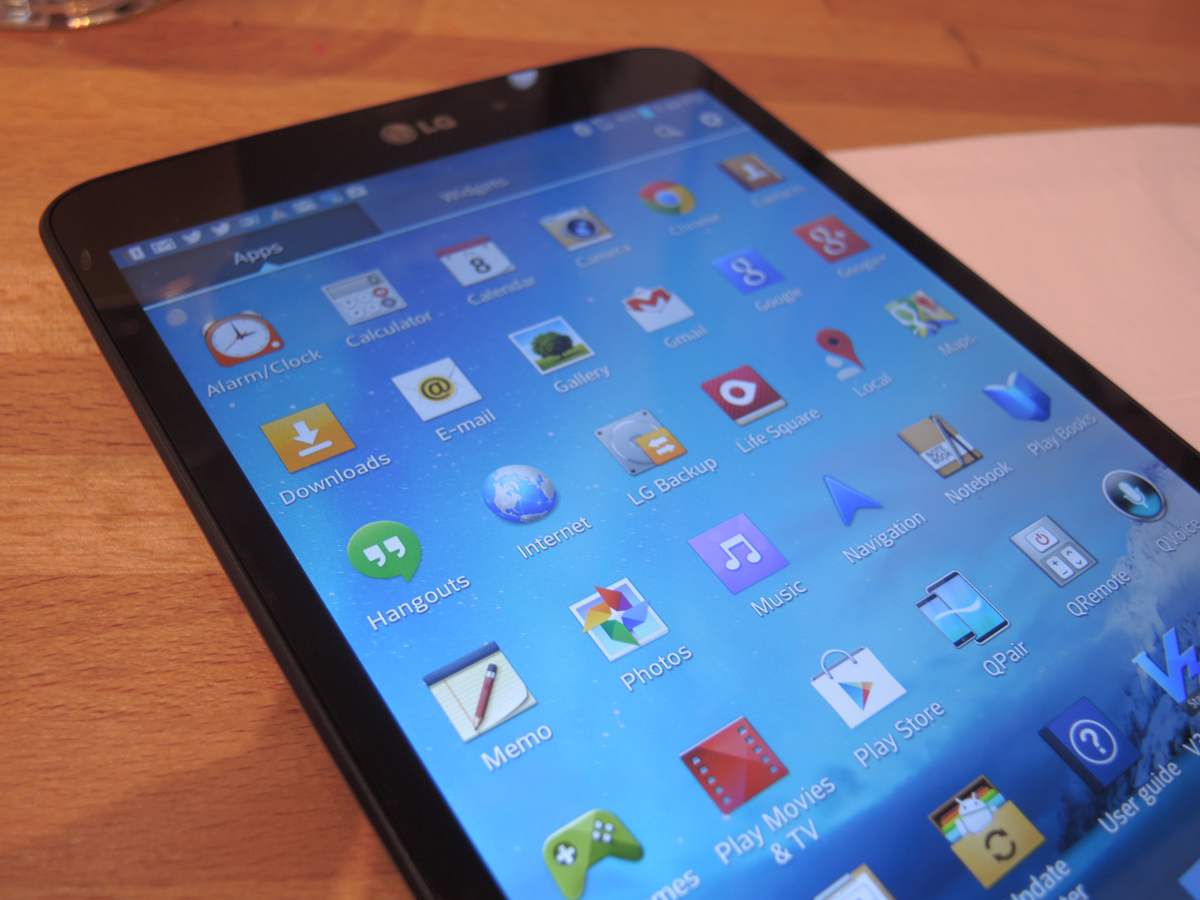 We love unexpected gadget champs and the G Pad 8.3 sure is one of those. Gorgeous hardware, especially in white, one of the best screens we've come across on a tablet of any size and accomplished day-to-day performance and battery life.
Throw in the microSD expandability, sorely lacking on some key rivals, and that £260 price doesn't look as high as it might at first seem. If you approach the G Pad 8.3 with eyes already open to the shortcomings of Android tablet apps, you won't be disappointed.
But the G Pad 8.3 is a little late to the 2013 slate party and, certainly in terms of that Full HD screen, will be overtaken faster than you can say "when is the Kindle HDX going to show up?"
Both Amazon's 7in 2560×1600 screened tab and Apple's (admittedly more expensive) iPad Mini with Retina display have appointments with our gadget lab very soon and we'll be interested to see if the G Pad 8.3 drops below the £250 mark. So it hasn't repeated the blazing performance of our No.1 smartphone, the LG G2, but if prices do drop the 8.3 could put LG squarely back in the tablet game in time for Christmas.
Words: Sophie Charara
Stuff Says…
A classy design and stunner of a screen make the G Pad 8.3 easy to love – add microSD and the price doesn't look so expensive
Good Stuff
Vibrant, eye-popping screen
Sturdy build that's easy on the eye, especially in white
microSD up to 64GB so great for media hoarders
Bad Stuff
A little on the heavy side next to the Nexus
We wish LG had dropped a £220 G Pad
Android tablet apps can't compete with the iPad