JVC DLA-HD1 review
OK, so the JVC DLA-HD1 is no looker – but under that blandly styled exterior lurks a real beast of a performer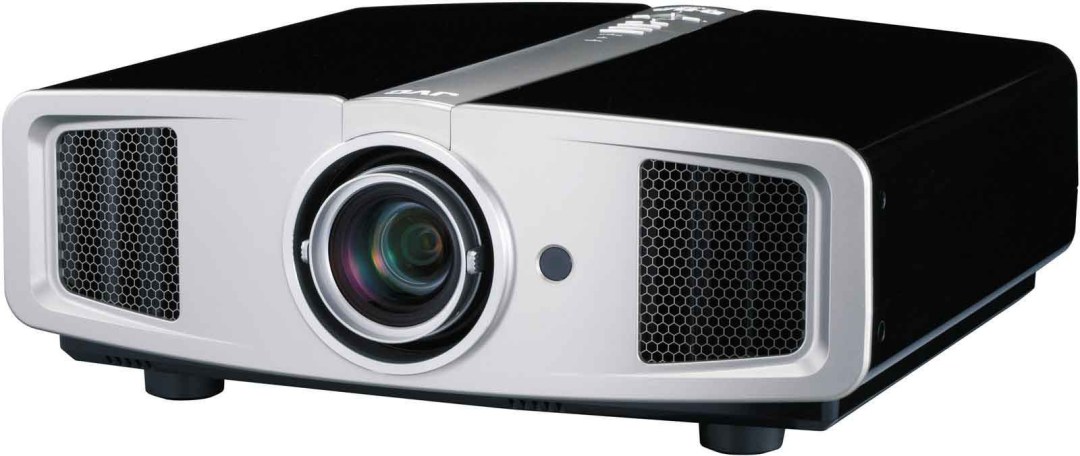 But curves alone do not maketh a great gadget, and there is science behind this JVC's imposing figure. In fact, we'd go as far as to say that this is one of the most ergonomically successful JVCs we've seen in a good while.
The perfect mix
Those intake/exhaust vents either side of the lens look intimidating, but they ensure the JVC can be backed up against a wall, and the DLA-HD1 is gratifyingly quiet in operation.
Thanks to a blisteringly advanced three-chip projection engine the DLA-HD1 claims to offer far more potential colours than some of its DLP rivals.  
D-ILA technology (in crude terms, a mix of LCD and DLP) helps the JVC to deliver a smooth, ultra-colourful image with fabulous blacks and truly spectacular contrast.
But there is a plus side to that girth. See, the smaller your projector, the harder its cooling fan has to work to keep things ticking along. The JVC might be big, but that's actually a good thing – because it's also very, very quiet.
It's also worth noting that the JVC doesn't have motorised lens shift like most of its rivals but instead uses manual thumb wheels. They do work but they're a bit awkward to get at comfortably.