Huawei Mate 20 X 5G review
Goodbye headphone jack, hello 5G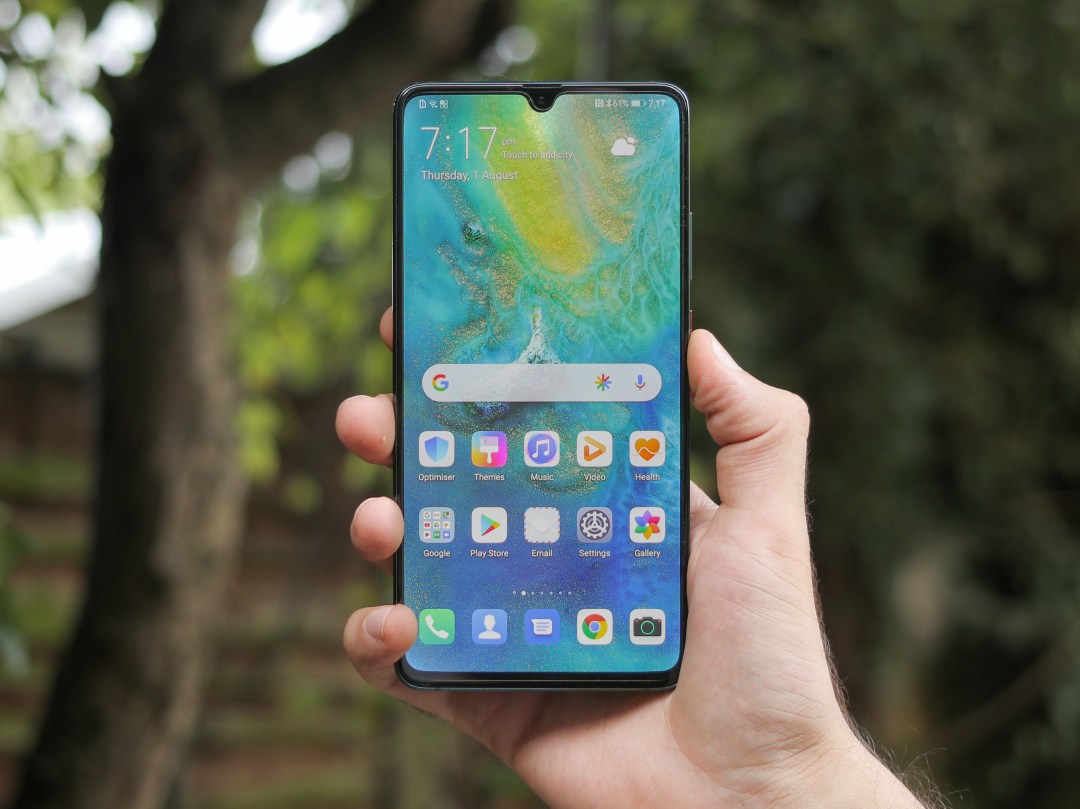 We'd have loved to have been a fly on the wall when the Mate 20 X 5G was being conceived: "Guys, I've got a great idea – let's get rid of the headphone jack and one of the speaker grilles and add 5G. Oh, and while we're at it, let's shrink the battery down from a juicy 5000mAh to a P30 Pro-sized 4200mAh too!"
Sure, the Mate 20 X 5G has faster charging than the original Mate 20 X – 40W vs the 22.5W, but on paper, it's a very tough sell, by comparison, especially given the fact the 5G version costs £999 offline, vs the £499-£599 price you can find the Mate 20 X for at the time this review is being written.
The Mate 20 X 5G isn't a bust out of the gate though; while other 5G phones cost roughly the same, it still packs the biggest screen around, and it also sports a hefty 256GB storage as well as pen input with an optional M-Pen. A bit of a spoiler, the battery life isn't bad either.
So while it might not appeal to anyone happy with a 4G phone who can just get the Mate 20 X, if you have your sights set on chowing down on movies and TV shows over lightning-fast 5G data speeds with the beefiest phone on the block, in theory, the Mate 20 X could be ideal… but what about reality?
Design and screen: The bigger the… bigger?
How big is too big? Isn't that the eternal question; when it comes to phones, 7.2 inches is most definitely too big for most. This reviewer happens to be a bit of a giant: 6'4 with a hand-span of 12 piano keys. While we found the Mate 20 X 5G's massive frame just about manageable one-handed, for most, its size will make it a non-starter unless you're happy using two hands and stowing your phone in a bag for the most part.
At 233g and 174.6mm tall, this phone is long and heavy too, but it manages to look elegant with its heft. The curved glass back has a 'hyper optical' pattern, which is subtly stripy and a touch grippier than the back of the P30 Pro. It doesn't totally repel fingerprints, but it does a better job than smooth glass as found on the Samsung Galaxy S10 5G. As for colours, it's available in a deep emerald green colour and looks very fancy. There's also a square camera array, as well as a fingerprint scanner on the back of the phone.
The sides are polished metal, feel expensive, and the ports and buttons are very standard Huawei fare – there's an IR blaster to control your TV, power and volume buttons and a USB-C port. The omission of a headphone jack by comparison to the original is a strange thing, though the phone does ship with an adapter in the box so you can use wired cans in a pinch.
The Mate 20 X 5G also ships with a case in the box and is IP53 dust and splash protected, but don't go dunking it unless you want to end up with a pricey brick on your hands. As for the screen, it's an 18.7:9 aspect ratio, 7.2in OLED display with a water droplet notch and Full HD resolution.
In the flesh, it looks monstrous and stunning, with bright colours, deep blacks and HDR 10 support, not to mention Gorilla Glass protection and a pre-fitted screen protector. On paper though, with a pixel density of 346 PPI, it's the least sharp Android flagship around, just bettering the iPhone XR. Side-by-side with the Samsung Galaxy S10 5G, for example, it just can't stack up from a quality point of view.
With excellent viewing angles, brightness levels and responsiveness though, not to mention sensational OLED depth and pop, when you forget the numbers and the Galaxy S10 5G's existence, it's still a stunner.
Interface: Unoptimised but adequate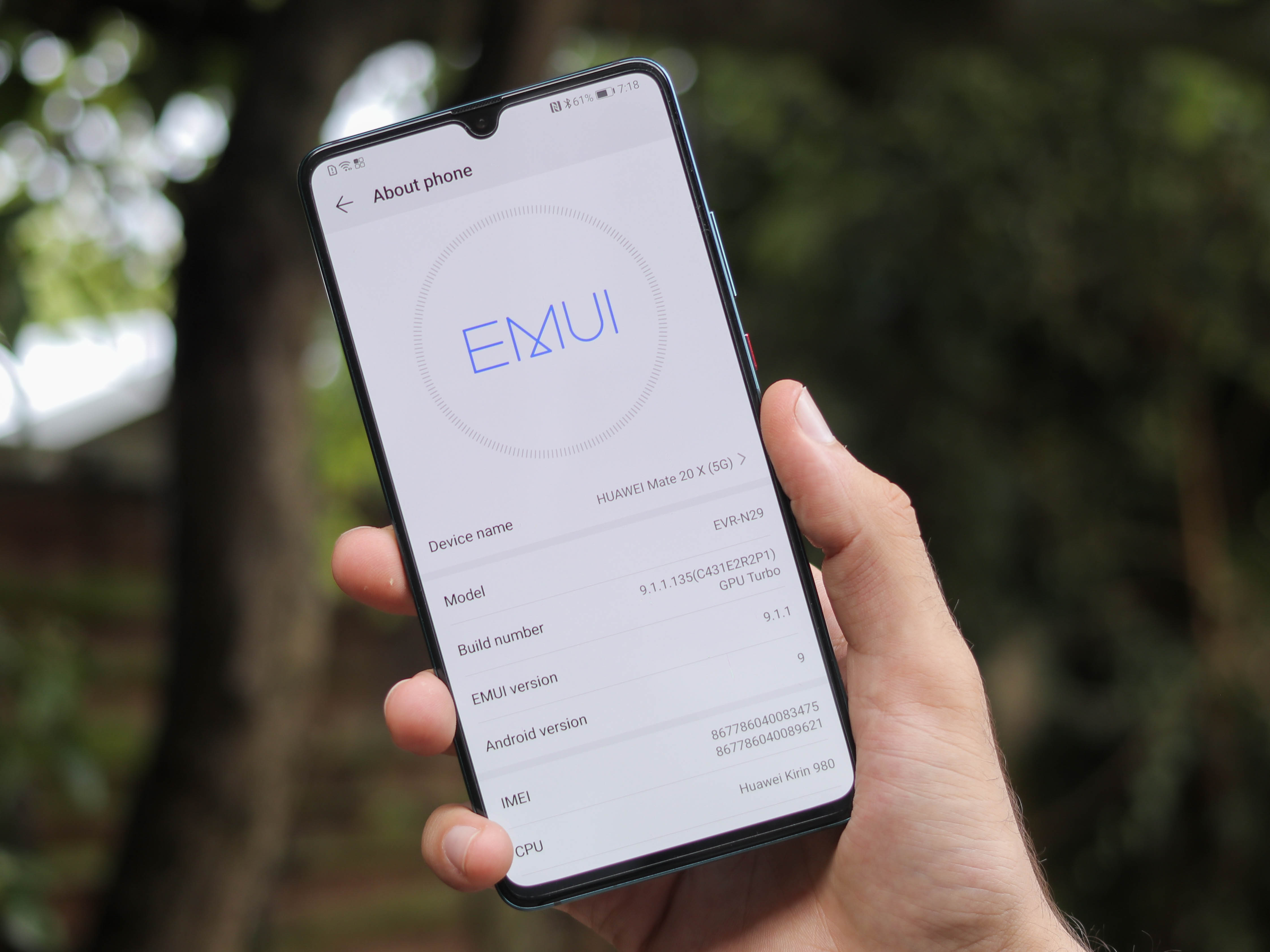 Unlock the Mate 20 X 5G and dive into the world of EMUI 9.1, Huawei's custom interface that sits on top of Android 9, which is the latest widely available release of Google's mobile OS. We've seen it before on the likes of the Mate 20 Pro and the P30 Pro, and of course the original Mate 20 X – and there's nothing new to report here.
A one-handed mode is baked into EMUI; Swipe up from a bottom corner of the screen, and you can shrink the display into the left or right corner, and it works well, making one-handed navigation more realistic if you know it's there.
When Sony is creating Side sense for its longer than most Xperia 1, Huawei not creating something a bit more bespoke for this beast of a phone does feel like something of a missed trick. That said, the Mate 20 X 5G does support pen input if you pick up a separate M Pen, which will set you back about £40, something no other 5G phone offers – until the Note 10 5G drops, of course. While the M-Pen is not Note 10 good, it's still great for a bit of sketching on the go.
Dive into the settings, and there's also a dark mode that takes advantage of its OLED screen credentials – inky, endless blacks – and EMUI is hugely customisable. You can swap out themes, transitions and enable an apps tray at will.
One strange omission in the Mate 20 X 5G is the feature that gives you access to your notifications with a swipe down of the fingerprint scanner – bizarre given that would save you reaching the top of this phone's massive screen. We've asked Huawei if this is something that will come down the line in a software update and will update this review accordingly.
Camera: We've been here before
If you haven't already checked out our Mate 20 X review, do! You'll find some additional sample images and an alternative opinion, given the fact the camera array is identical across the 4G and 5G versions of the phone. That said, there have been software updates – most notably enhancing night photography, which is now almost P30 Pro good.
Specs first though, and the Mate 20 X 5G packs a 40MP primary camera (f/1.8, 27mm lens), an 8MP telephoto camera (f/2.4, 80mm lens) and a 20MP ultrawide camera (f/2.2, 16mm equivalent).
Thanks to updates since launch, the Mate 20-series still delivers a great setup with a healthy amount of versatility, and stellar image quality for a phone. Even when pitted against the Oppo Reno 5G and Samsung Galaxy S10 5G, it competes.
In good light, Huawei has managed to strip back some of the overzealous saturation you find on some smartphones loaded up with AI scene detection. While the Samsungs of this world ramp up greens to radioactive levels, the Mate 20 X 5G keeps them natural and tapered. The dynamic range can't quite beat the S10 5G, which is an HDR dream, but detail matches up nicely. Additionally, the Mate 20 X's 3x zoom camera gets you a bit closer to the action than that of the S10 5G, and the ultrawide angle doesn't produce as much barrel distortion, which is lovely.
The main areas the S10-series wins out are when it comes to white balance and video. The Mate 20 X 5G warms things up a bit too much at times, while the S10s edge ahead when it comes to video quality and stabilisation. Huawei's 5G entrant is still competitive, loaded up with 4K capture, and unlike the Reno 10X Zoom/Reno 5G, it can engage all its cameras when recording video, not just the main one.
As for the phone's selfie camera, it can't handle backlit scenes as well as the best out there, but it makes sure your face is well exposed, and beauty modes can be scaled up or down at will.
Performance: Kirin me softly
Loaded up with 256GB storage, a Kirin 980 processor and 8GB RAM, it's little wonder that the Huawei Mate 20 X 5G makes short work of UI swiping, zombie blasting and 4K shooting.
The phone's stereo speakers are nice and loud, though the top speaker is just the in-call speaker dialled up a few notches, so the main sound comes out of the bottom of the phone.
You can supplement the ample onboard storage with a nano memory card, which costs about £50 for a 256GB capacity option. If you don't bump up the storage, however, the Mate 20 X 5G is a dual-SIM phone – handy for travelling.
When it comes to biometrics, the fingerprint scanner around the back is speedy, though we would have preferred an under-display scanner as found on most of the 5G competition.
As for the battery, despite the 5G version shrinking, it still just gets us through a full day with normal use, albeit not quite as comfortably as the 4G version does. Even with a fair bit of picture taking and some movie watching, we had about 10% left in the tank by bedtime, though heavy use will need an afternoon charge. Additionally, the fast charging is handy, powering the Mate 20 X 5G from 0-100% in under an hour and a half.
Huawei Mate 20 X 5G verdict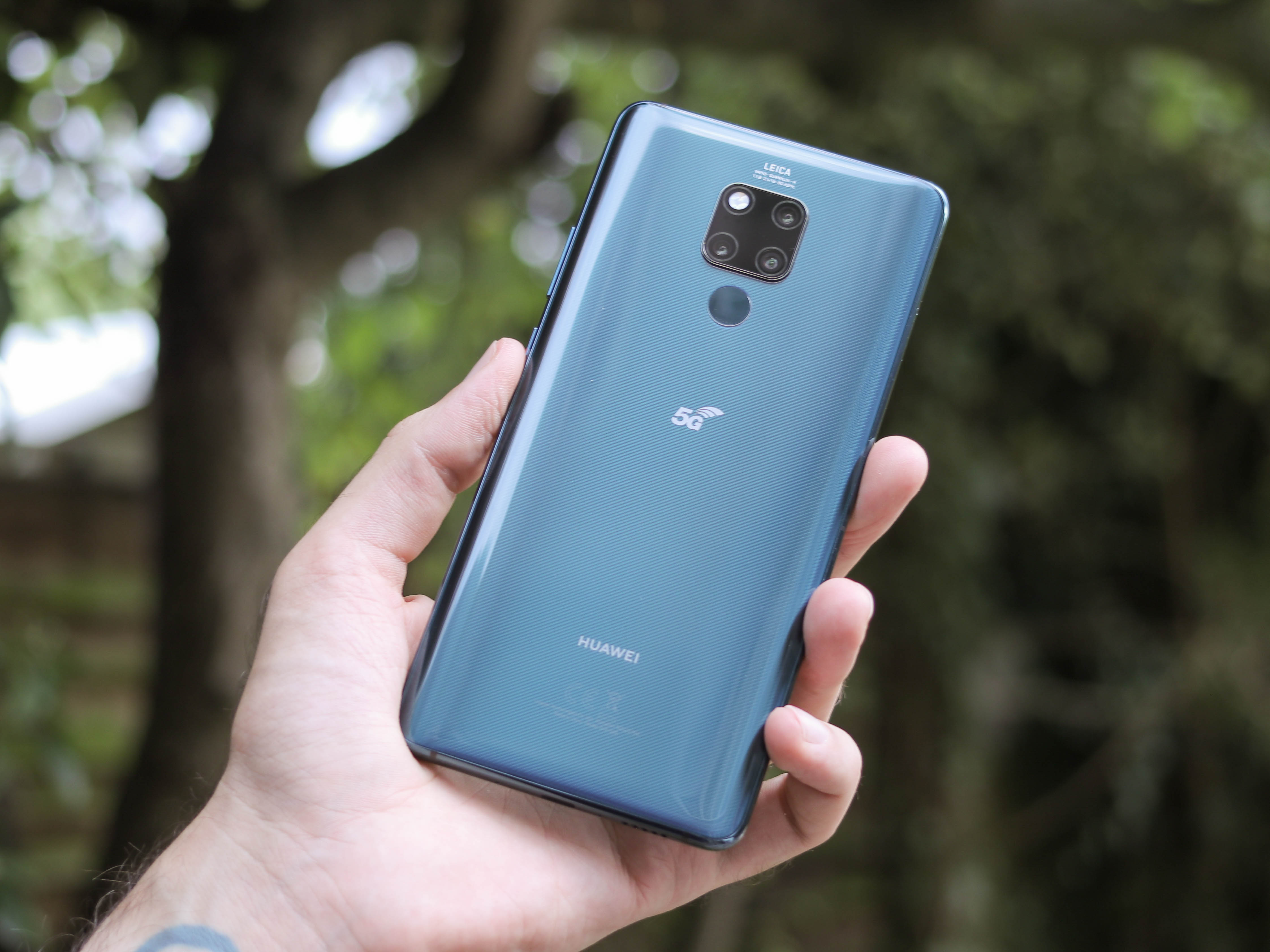 The worst thing about the Mate 20 X 5G is the fact you can still buy the original Mate 20 X. It costs less, looks virtually identical and, despite the lack of 5G, offers more battery and a headphone jack – likely more useful features than 5G until its rollout is complete. The original also includes a slightly better speaker and fingerprint scanner gestures too, which is handy for such a big phone.
Irrespective, when stacked up against the rest of the 5G phones on the scene, the Mate 20 X 5G still holds its own. Its screen is excellent, the phone's design is premium, its camera's night mode is fantastic, and there's plenty of power and storage under the hood too.
Pick it up at the right price and you'll have a brilliant monster of a smartphone on your hands – though you might have to wait a few months before you can really take advantage of its lightning fast 5G.
Stuff Says…
A niche phone just got more niche – but if you know you want 5G and the biggest screen in town, the Mate 20 X 5G won't disappoint
Good Stuff
Big, immersive, quality display
Great camera system
Zippy performance
Bad Stuff
Will be too big for most
Screen could be sharper
5G coverage is sparse (Aug 2019)