Hitachi DZ-MV780E review
The Hitachi DZ-MV780E is a slender soul with a 1.3megapixel sensor and can be connected to your telly for home movies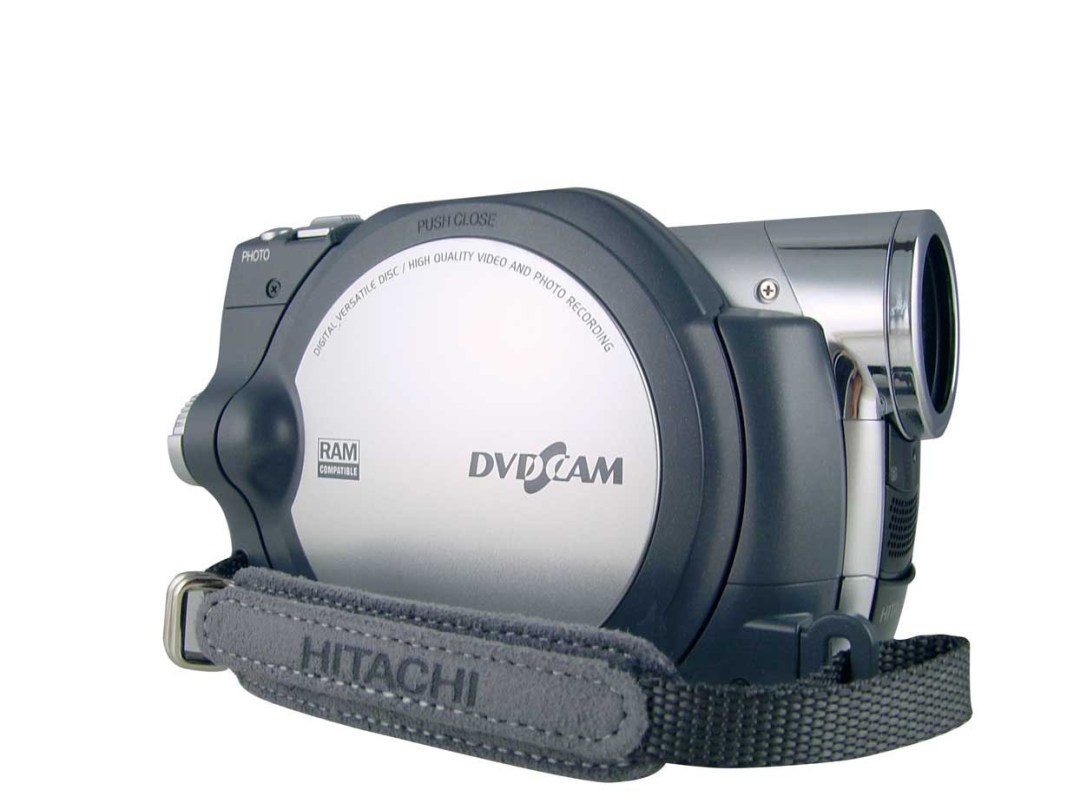 On paper, DVD camcorders make a lot of sense but it's not until you handle one that it really starts coming together. Hitachi claims the  DZ-MV780E is the world's smallest – it's a bit on the tall side – to fit the 8cm disc – but as slim as a whippet with it.
It uses DVD-R discs, on which you can fit 30 minutes of footage, or DVD-RAM discs, which are double-sided, cramming in 60 minutes.
The advantage of RAM discs is that you can move, delete and rename snippets; the disadvantage is the price.  The overall convenience of being able to play them back on a standard DVD player is, however, not to be sniffed at.
The Hitachi has a fairly standard 1.3megapixel sensor – which feeds an MPEG-2 compression engine – sitting at the end of a narrow-looking lens. The images the 'corder produces are surprisingly sharp and colourful – certainly up to the mark of most MiniDV cameras, if not 3CCD ones. Still images, recorded to SD card, aren't massive but are reasonable for the occasional impulsive snap.
There's a short period of 'disc access' before you can start shooting, and a neat bank of thumbnails to remind you when you're done. Then you can use the AV connector to watch footage on a TV, finalise the disc to watch it on a DVD player or connect the camera to a PC via USB and use the supplied software to create a proper DVD with menus and transitions. You'll feel like Peter Jackson without the hobbits.