Fujifilm FinePix E500 review
The FinePix E500 is a light 170g 4MP shooter with a 2in LCD, wide angle 3.2x optical zoom and a bonkers pricetag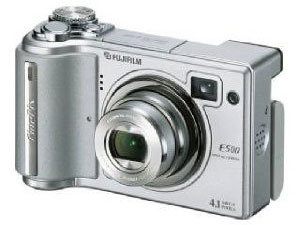 With this 4MP number you'll be able to take 'proper' photos. Granted, it's not a big resolution by today's standards but 4 megapixels is enough for good quality enlargements well past the standard 6×4 snapshot size, and even as big as A4.
This resolution means you can get a lot more camera for your money, and its smaller, more manageable image files means you can get more on the memory card.
It'll also have you learning more about photography. The FinePix E500 has programmed AE, aperture-priority AE and manual modes, as well as a high-res, 2-inch LCD and a wide-angle (28-90mm equivalent) zoom. The wide-angle zoom and serious photographic controls make it far better than its everyday rivals for snappers who've decided they want to take their photography a bit further.
It's a great set of specs for an honest price. What's the catch? It would appear there isn't one – a dream to use for every level.