Fitbit Alta review
Is Fitbit's latest slimline tracker a perfect fit for the everyman?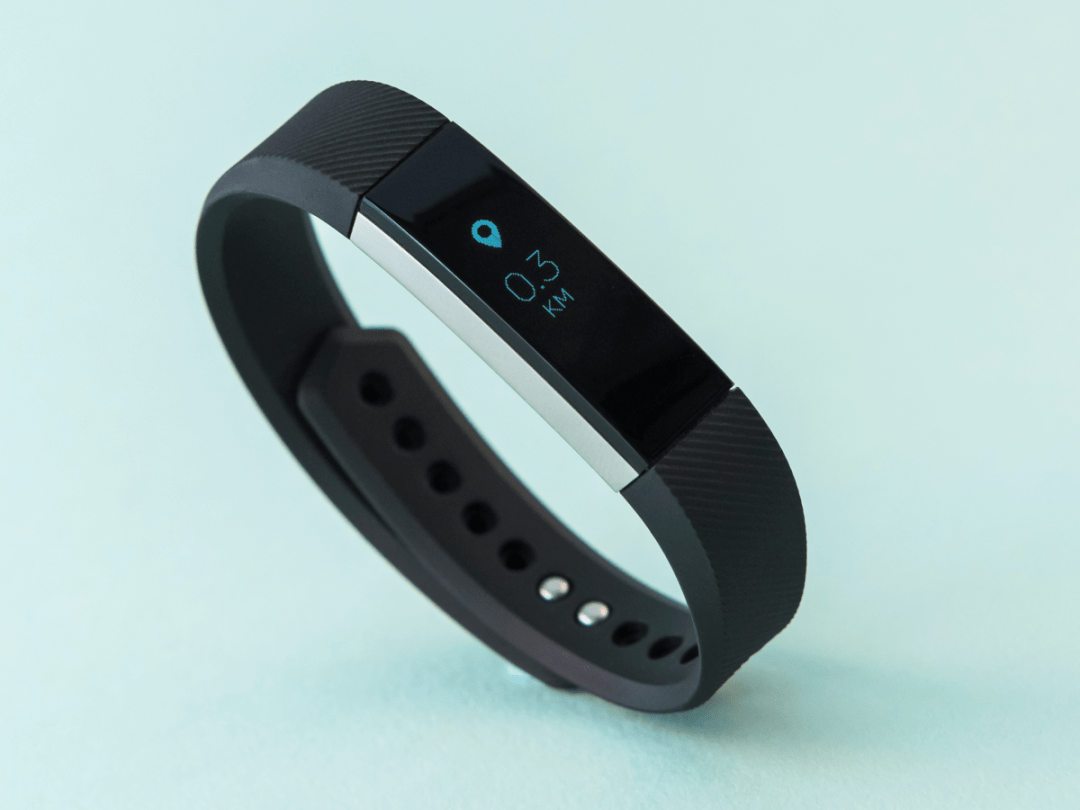 Fitbit is no slacker when it comes to activity tracking. Every one of its many wearables is simple to use and precision built to appeal to your self-improvement urges.
However popular Fitbit is though, you could never accuse the company of being fashionable. Its latest band Alta wants to change that. An antidote to the Marmite-styling of the chunky Blaze, its slim stainless steel wristband design represents a chic update to last year's Charge HR. Available in a variety of coloured plastic, metal or leather straps, the Alta is aimed at the stylish but casual gym goer.
So does their latest wrist looker deliver enough motivating smarts within its pretty shell? There's only one way to find out.
Shiny, Shiny Face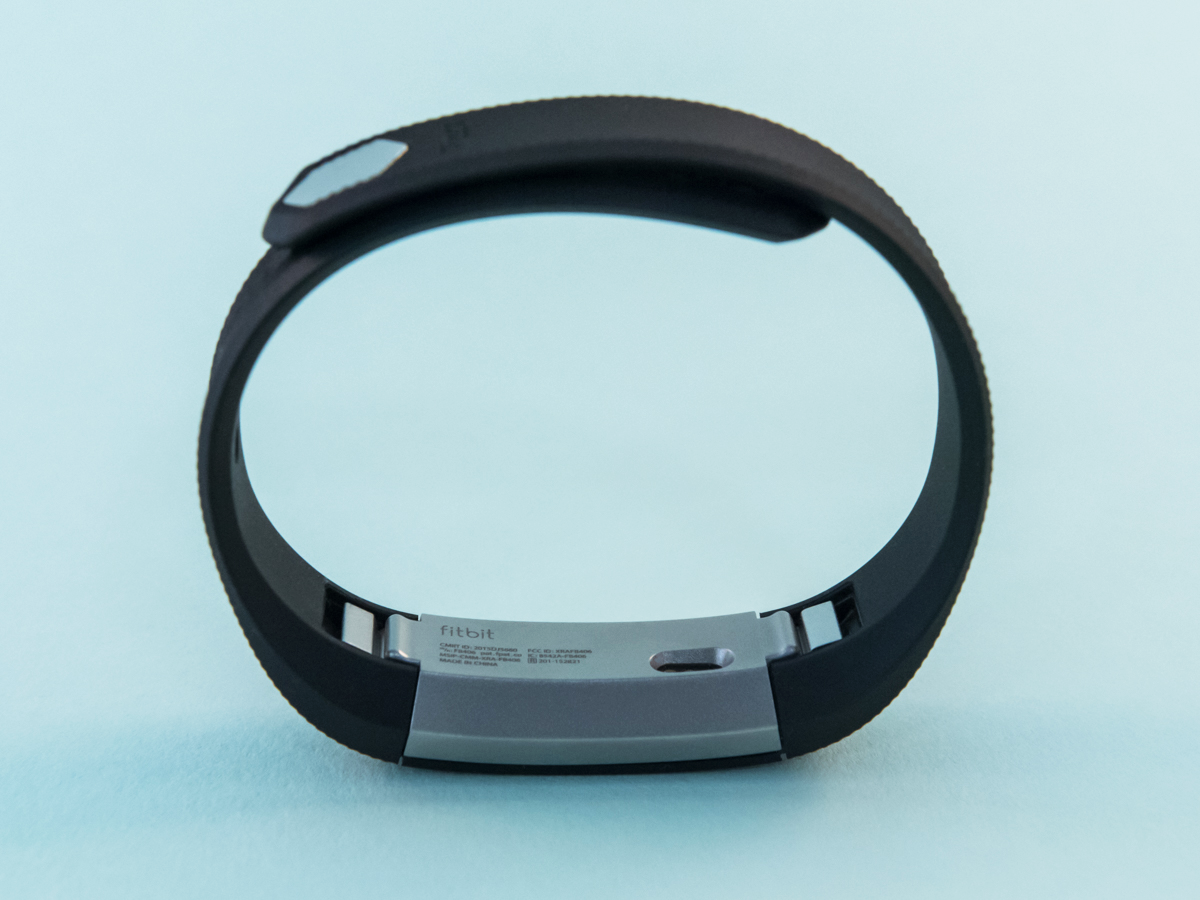 The first thing you notice when stacking the Alta up against its close cousins like Garmin's Vivosmart or the Moov Now? Its less utilitarian clunk and more smarter city style. OK, this device is never going to pass for jewellery but its metal surround, gloss-black 1.4in OLED screen and hexagonal button all manage to convey 'active lifestyle' rather than 'gym rat'.
In other words, the Alta looks kind of classy. In contrast to many of the chunky trackers it's pitched against, this Fitbit fits securely on your wrist and tucks in snugly under long sleeves, while its scored matt black straps feel comfortable against your skin. In training for a triathalon? This lightweight, unisex band won't give the game away and it's all the better for that.
Swapping between its interchangeable straps is easy enough as well. All it takes a click and twist – simple enough to do intuitively but there's zero chance of the thing popping undone and your Alta dropping to the cold, hard ground.
Snooze and lose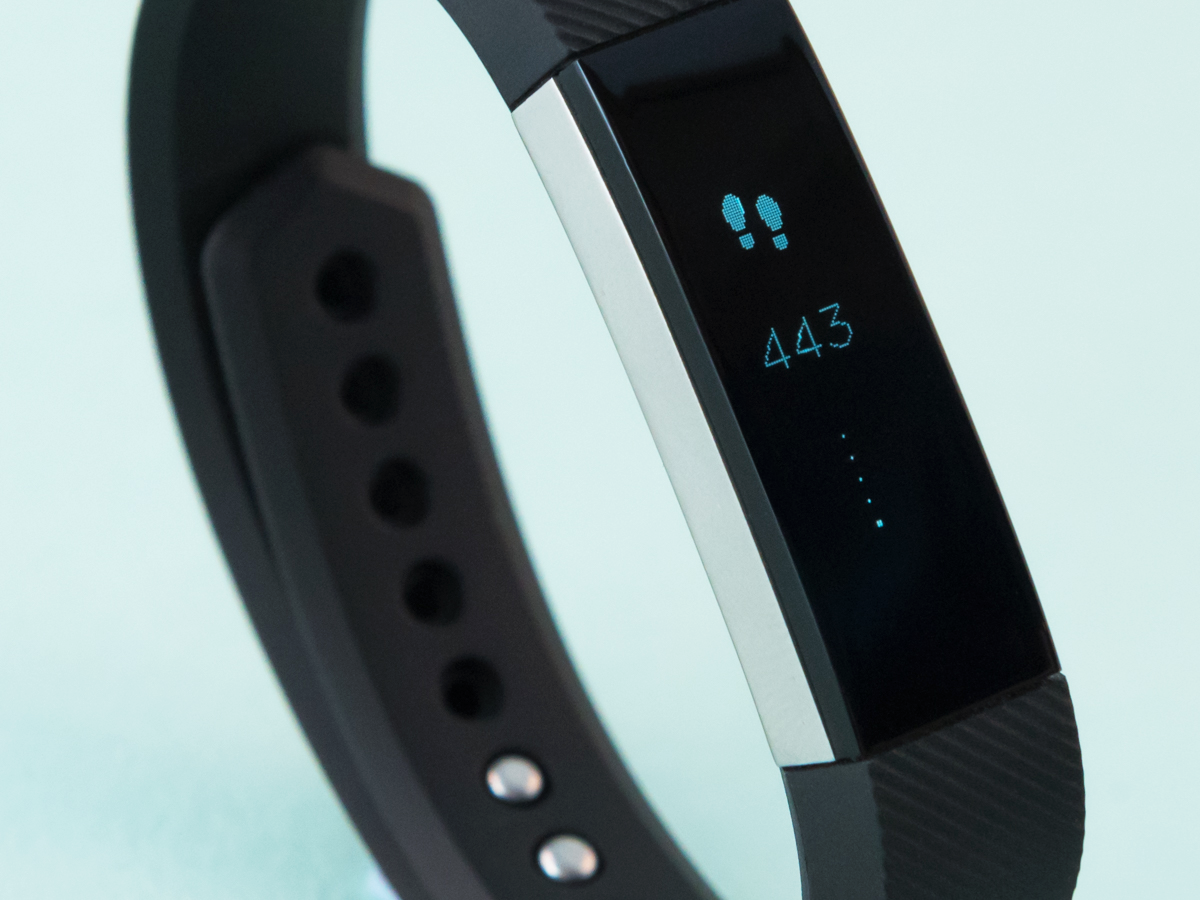 As effortless as the Alta is to strap on, its tap-sensitive and the lack of buttons aren't quite as convenient. They're meant to ensure you don't end up fumbling with your wrist mid-workout, but don't always work out that way.
Like some other users, I did have some bother getting the speed of the double-tap right to wake up the screen. So much so that I abandoned this for the wrist-twist activation that happens as you turn the screen towards you, which is a much more ergonomically pleasing method anyway.
While it's streamlined and a doddle to use the smartphone text, call and calendar notifications, when they do come, they frustratingly scroll past once and then disappear. Want to view them again? You'll have to whip out your smartphone. Furthermore, only the first seven words or so of a text scrolls past, with longer sentences cut off, which slightly defeats the object of this feature in the first place. And by 'slightly', I mean totally.
Lasting the distance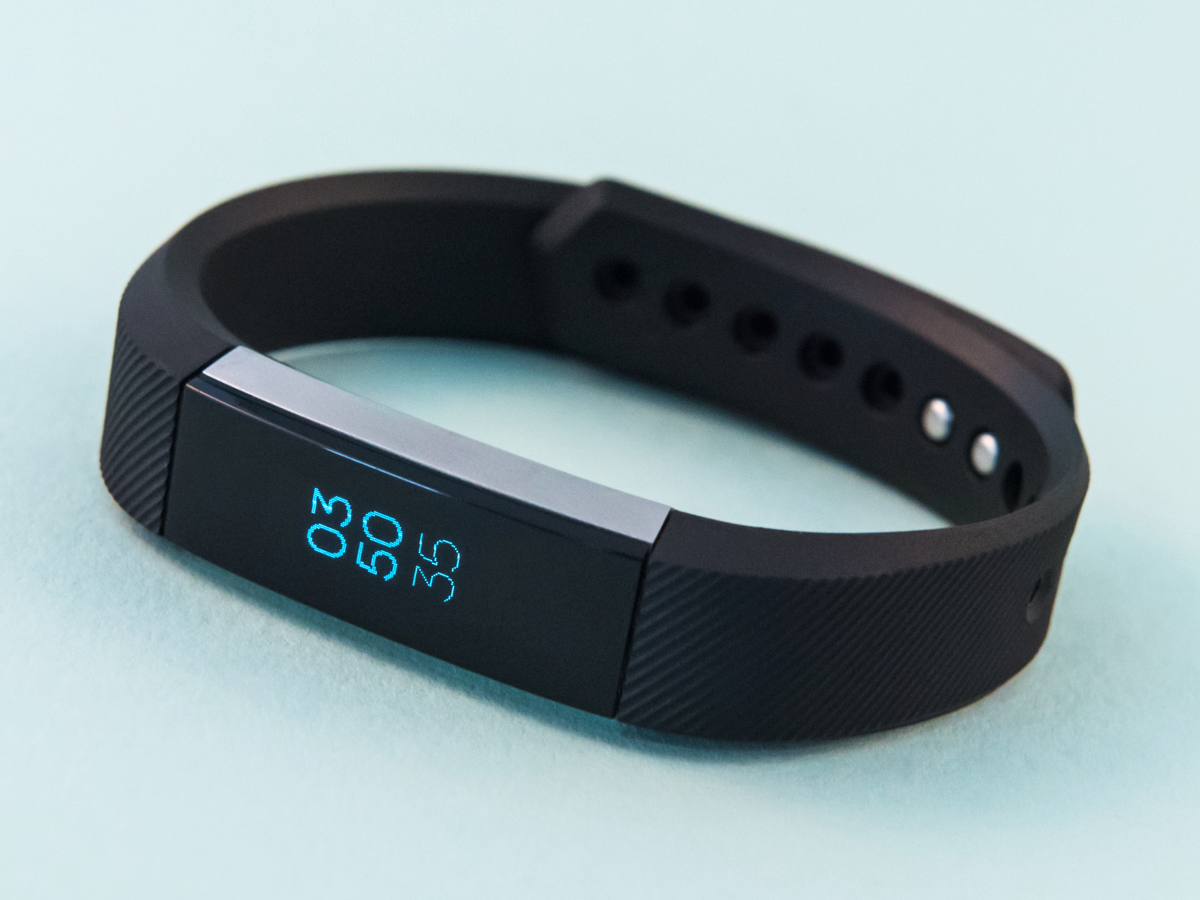 Thankfully, the Alta's battery life gives plenty of cause for celebration. It's refreshingly long-lasting – the official figure is five days but charge it once a week and you'll be fine, so you can go on short-ish trips without taking the charger along. That's just as well as it's proprietary and relatively big to lug around.
One day-to-day issue I had with the Alta was its strange lack of waterproofing. It can cope with your sweat and the odd water bottle splash but you have to take the Alta off before diving into a pool. As other activity trackers I've used have managed to survive accidental cotton and spin cycles so it's a bit inconvenient. It inevitably led to me leaving it behind a couple of times as I flew out of the door.
Step to the feat
Like every other Fitbit fitness tracker, the Alta can handle basic tracking including counting calories, distance and steps taken via its 3-axis accelerometer.
Where the Alta interface has got it right is with the new addition of step mini-goals of 250 steps for each hour. Rather than waiting for you to fall behind and then suddenly berate you with a 'Stand' or 'Move' reminder like the Apple Watch, the Alta will give you until 10 minutes before the hour is up and then prompt you with a target as in '73 steps to win the hour!' and make up your 250 steps, which is the equivalent to 2-3 minutes of walking.
This neatly swaps low-grade electronic nagging for a 'you can do it!' target, which I found much more motivating, as well as a useful reminder to take mini screen breaks. The one-screen distance total and calorie count throughout the day was also useful to know.
Get your sweats on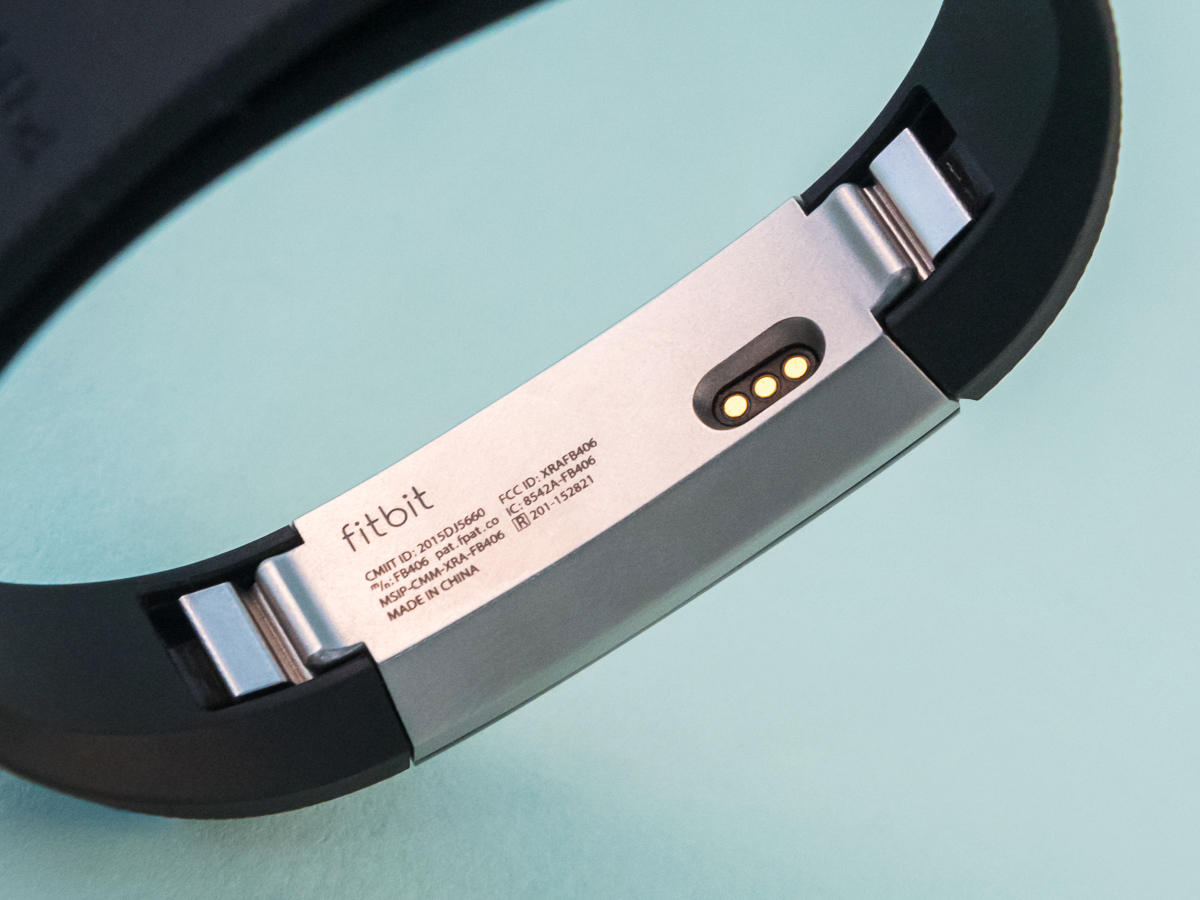 What about when it comes to actual workouts? The Alta does a basic job well but is seriously hamstrung by the lack of heart rate monitoring here. As most fitness fans know, heart rate data is much more accurate in determining your calorie expenditure compared to steps.
That said, the ability of the Alta to detect that exercise has started and after 15 minutes to decide if it's one of five types – running, outdoor cycling, walking, elliptical trainer and general cardio is useful. One clever feature is an audio cue of your distance, time and average or split pace that can play through your headphones. The frequency of the cue can be adjusted according to time or distance, which is great if you're training to a race pace.
However, the lack of GPS tracking is a real loss for the Alta. For runs, bike rides and walks you'll have to open the app on your smartphone in order to map and track your route.
Sleeper bell
With all the focus on how many steps you're stamping out a day, fuelled by your Facebook friends unlikely step totals (16,000 a day? Even Eddie Izzard would struggle to make that count) it's easy to forget that when it comes to fitness, the recovery is just as important as the workout. And the best kind of rest is a surely a good night's sleep. The Alta is low-profile enough to wear in bed, and delivers automatic, useful and accurate sleep monitoring.
After being woken up by the silent vibration alarm, it soon becomes a morning ritual to open the Fitbit app and log the number of hours I clocked in the land of nod. You can compare your 'restless' times on the app's timeline to how rested you actually feel. The sleep stats aren't as complex as those on the Jawbone UP, which can sense deep sleep and REM patterns, but who really needs those numbers anyway?
'Appy with that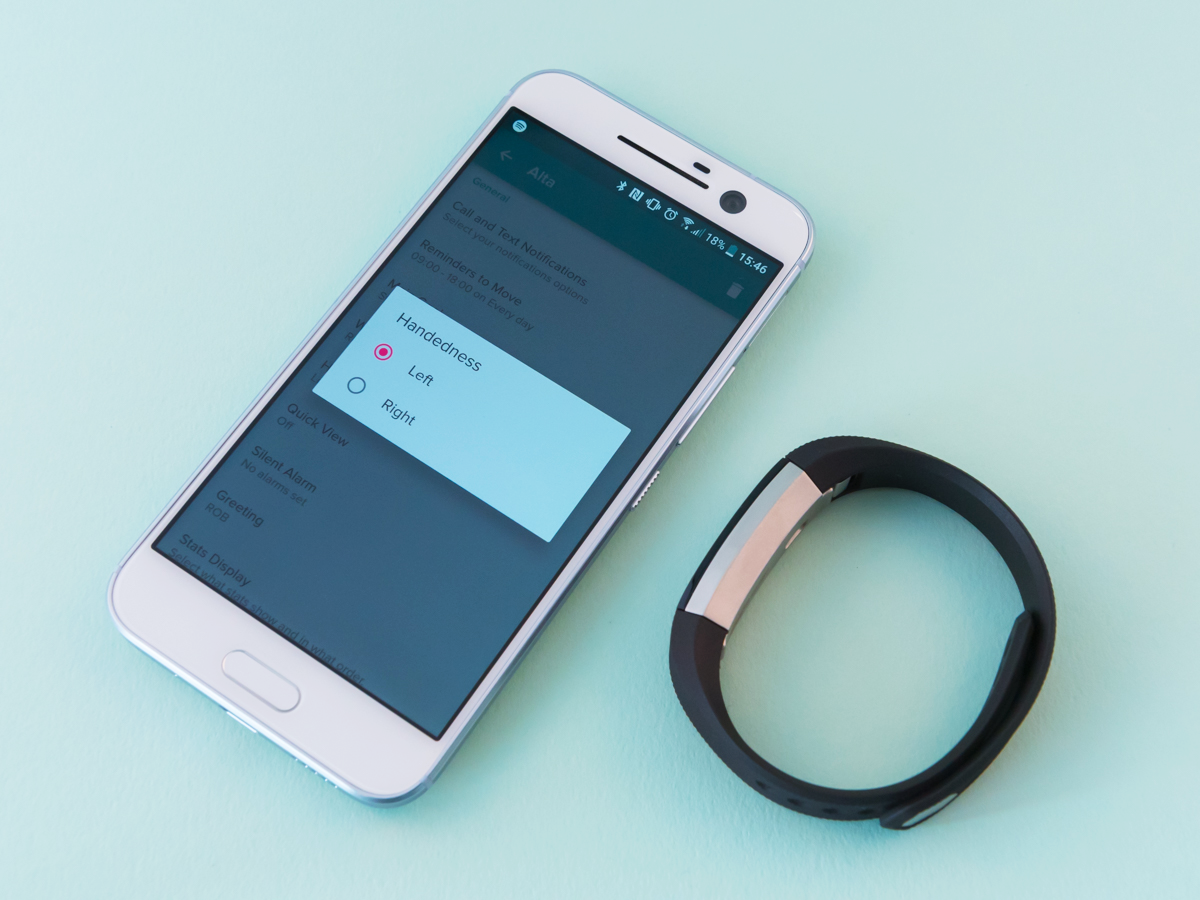 For me, the real strength of the Alta isn't in the wristband at all – it's in the Fitbit software including its app's dashboard. It presents data in easy-to-understand graphs and lets you set personal goals on everything from steps, calories burned, weight lost and more, allowing you to drive your active lifestyle from the comfort of your own standing desk. The app also offers incentives such as badges, which takes us happily back to our scouting days. Or Foursquare, remember that?
Fitbit Alta Verdict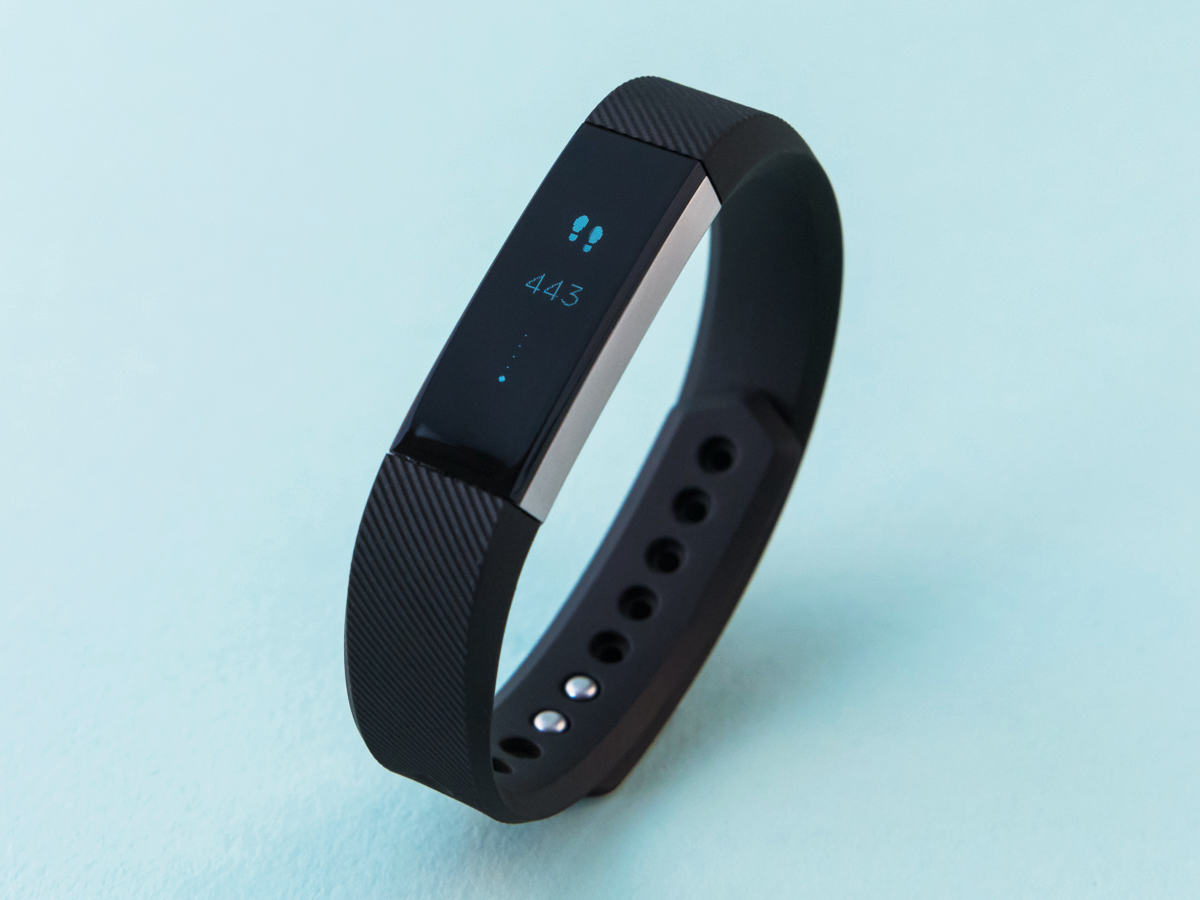 If you're addicting to the seratonin rush of weightlifting or breezing through your locality in a vest and shorts, then the Fitbit Alta band probably isn't going to be for you. It's a good-looking, low-key wristband tracker for casual gym goers and people who need extra motivation to be more active. And it mostly lives up to that MO.
Ropey touch-mechanics and text notifications aside, the Alta offers a week's battery life and ties in neatly with Fitbit's excellent app. Spend a few weeks with this svelte tracker and it might just make a fitness fanatic out of you after all.
Stuff Says…
This slimmed-down stylish tracker delivers basic data but lacks a beating heart.
Good Stuff
Genuinely motivating step reminders
Accurate sleep-monitoring
Excellently connected app
Grown-up form factor
Bad Stuff
No waterproofing
No heart rate monitor
Screen collects scratches