Cyberpunk 2077: Phantom Liberty review: ghosting the machine
CD Projekt executes another sublime expansion worth dusting off your netrunning shoes for.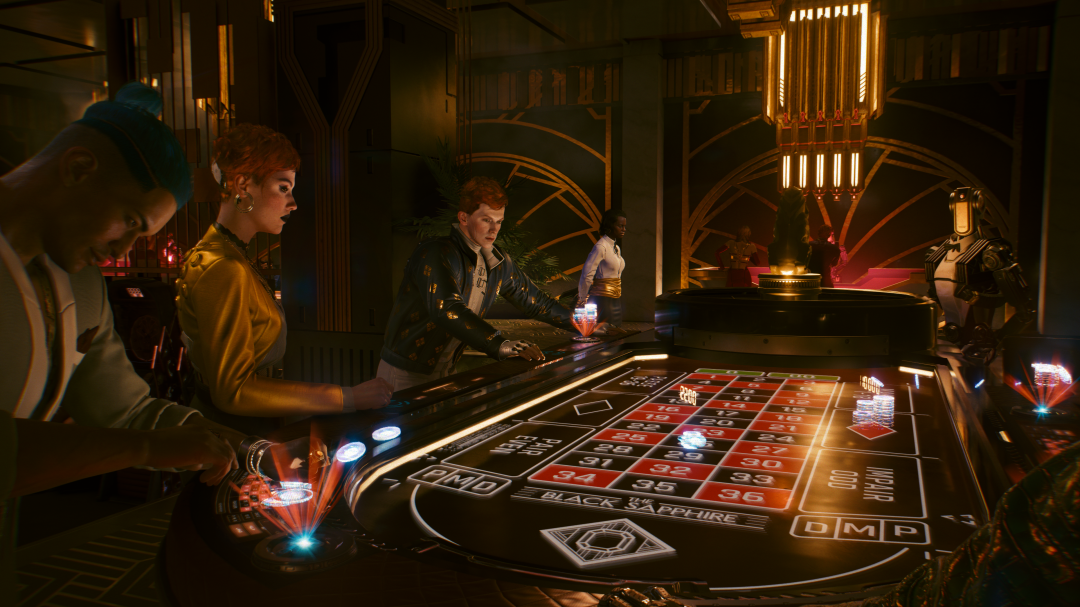 Stuff Verdict
Another solid expansion from CD Projekt. Phantom Liberty's fresh mechanics and riveting spy story make jacking into Night City again totally worth it.
Pros
Fantastic campaign
Dogtown is beautiful
Diverse playstyles
Cons
Occasional crashing
Not much to do besides missions and sidequests
Introduction
Hope can be a dangerous thing. The debut trailer for Cyberpunk 2077, a brand new IP from The Witcher creators CD Projekt, promised a futuristic dystopia of cybernetically enhanced individuals wreaking havoc on blood-spattered streets. And guns — lots of guns. PC and console gamers everywhere were sold.
Sadly this first-person action RPG endured one of the most infamously problematic launches in recent years, leaving the developer to toil hard to right the ship. Patch 2.0 is a big part of that, upgrading Night City's world and gameplay to the standard expected from the off. But it's Phantom Liberty, the first and only planned expansion (don't call it DLC), that will have to do most to win us over. 
Dog eat Dogtown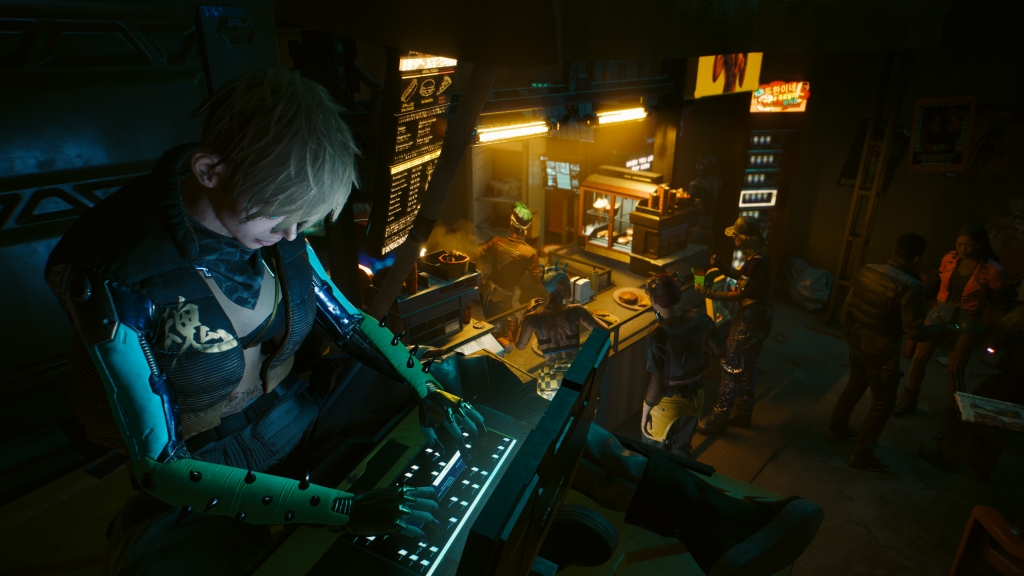 Players again become V, a merc who stumbles on a plot to take down the President of the New United States. After a thrilling rescue, you'll untangle a shadowy conspiracy and figure out who to trust in new location Dogtown. This once-thriving entertainment hub was ravaged by the Unification War, and looks like the Las Vegas Strip crash-landed atop Boston's Fenway Park stadium. It's rife with crime and corruption, and residents make their homes around the rubble of dilapidated high-rises.
It's grim, for sure, but visually stunning. The Dogtown's streets are bathed in light from huge neon strips, barrel fires, overhead aircraft and skyscrapers, creating a real ambiance. The rich textures and ray-traced environments bleed reflections and light. Traversing the busiest areas sees you brush past seemingly hundreds of NPCs; it has taken some time to get there, but Night City is now a gorgeously lived-in world. We'd have liked the option to interact with more of 'em, though.
Instead the expansion mainly focuses on Solomon Reed, a hardened agent with a complicated past. This charismatic figure, who features the likeness and voice talents of Luther actor Idris Elba, has bags of gravitas and presence. And have no fear — Keanu Reeves reprises his role as breathtaking rockerboy Johnny Silverhand.
Enter the matrix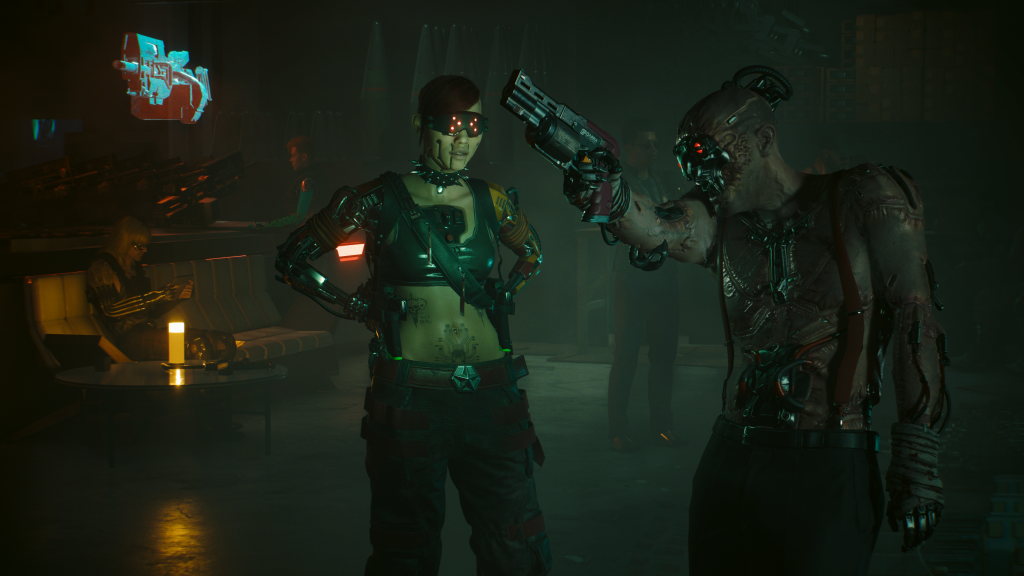 Phantom Liberty's opener is a wild adrenaline ride as you race to a downed Space Force One to rescue the President, culminating in a showdown against a giant spider-tank inspired by anime classic Ghost in the Shell.
Along the way, you'll recruit a team of undercover specialists, infiltrate a glitzy party Bond-style, and assume multiple identities as you uncover the truth. Many missions will wrestle with your conscience: save one person and you might condemn a dozen others. These moral quandaries will have you double-guessing your choices and who you're getting into bed with.
We blitzed through Phantom Liberty's 13-mission campaign and around half its 17 side quests in roughly 18 hours. There are also random airdrops to secure and courier missions to fulfil, though we'd have appreciated more varied activities — this DLC is sadly missing extra NCPD scanner hustles and cyberpsycho encounters, which were a highlight of the main game. While many side quests are unpredictable and entertaining, they don't quite hit the memorable heights of CD Projekt's best efforts.
Stability-wise, our PS5 playthrough revealed no game-breaking problems, though we counted five irksome but forgivable crashes that necessitated restarts.
Patched up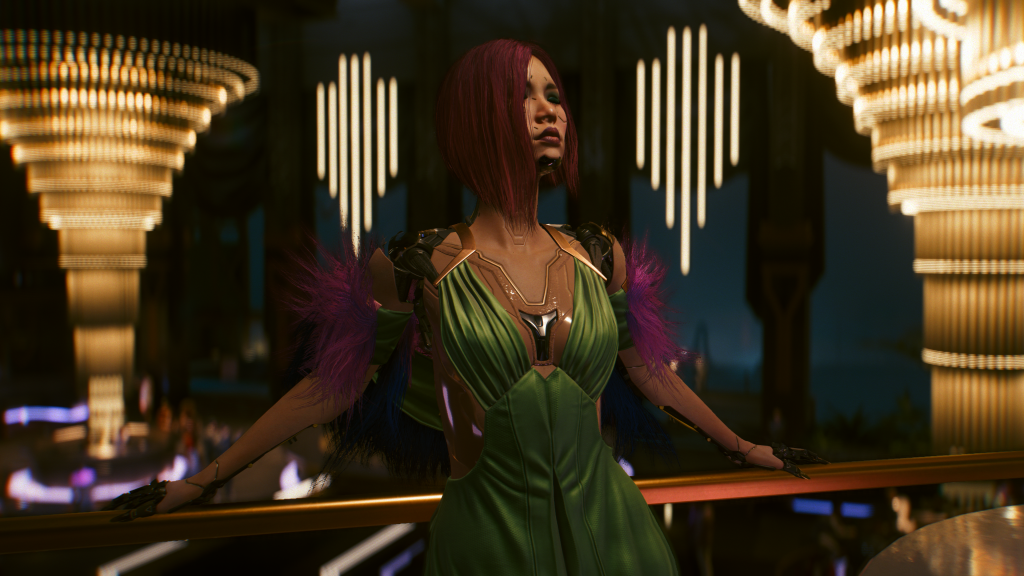 Phantom Liberty is a paid-for expansion, but every Cyberpunk 2077 owner will get patch 2.0 for free. It majorly overhauls many gameplay mechanics, including a total revamp of the perks and skill trees. You'll still earn Attribute points to spend under Body, Intelligence, Reflexes, Technical, and Cool, but higher skills are inaccessible until you hit the required points. A new Relic skill tree also offers enhanced powers, and your level cap increases from 50 to 60.
Skills also lean more heavily into your character build, with a greater depth of choice and customisation into a specific play style. Katana masters can deflect bullets back at foes before air-dashing in and relieving them of their limbs; gun specialists can leap off motorbikes, slow time and unleash a hail of deadly lead before they've hit the ground; Netrunners can chain together quickhacks to soften up attackers before doling damage up close and personal with your monowire. The latter build is definitely still OP, but whatever your skillset, you'll feel like a total badass when stringing together moves and deadly hacks to chain-murderise your foes before they know what's hit them.
Enemy variety and AI are also much improved. Heavy mechs suppress your position with artillery fire, soldiers outflank you, and snipers or hackers try and pick you off from a distance. Combat is generally challenging and rewarding, particularly in Dogtown's vertical locales.
While the police served as only a minor annoyance in the base game, they'll now escalate accordingly by deploying roadblocks and more aggressive tactics. Rampage your way to a 5-star wanted level, and you'll incur the wrath of MaxTac, the NCPD's elite special ops team.
With so much going on behind the scenes, combat is as satisfying as ever, with powerfully meaty weapons and plenty of weight in the gunplay. There's an arsenal to choose from, while close-range melee options include your gorilla arms that pack a punch, mantis blades for slicing and dicing and wrist rocket launchers for some classic TNT demolition.
Cyberpunk 2077: Phantom Liberty verdict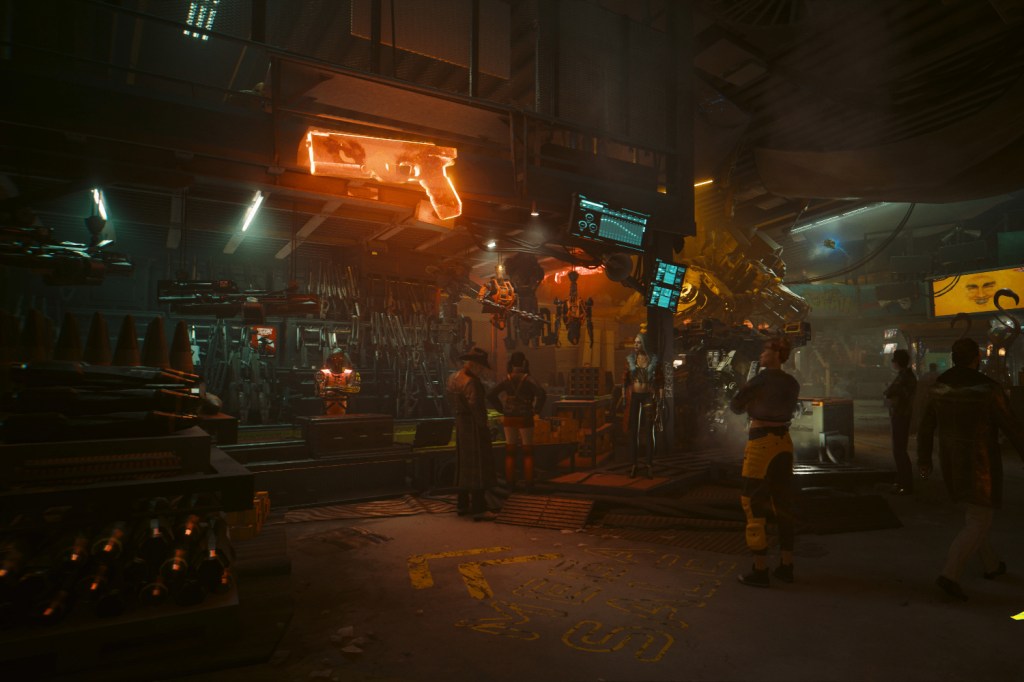 Phantom Liberty offers plenty of content for your cash, and patch 2.0 sweetens the deal even further with overhauled gameplay mechanics and a fresh batch of skills to try. Dogtown inductees will enjoy mixing up their play styles and tweaking their cyber implants for maximum deadliness. Notably, this new chapter offers plenty of espionage-based intrigue and excitement that'll force you into some gut-wrenching decisions. The campaign is bolstered by captivating characters, who offer real weight and stakes to your choices. 
A lack of activity variety and the odd game crash stop it from being a slam dunk, but Phantom Liberty comes closer than ever to nailing the Cyberpunk 2077 experience we were promised all those years ago.
Stuff Says…
Another solid expansion from CD Projekt. Phantom Liberty's fresh mechanics and riveting spy story make jacking into Night City again totally worth it.
Pros
Fantastic campaign
Dogtown is beautiful
Diverse playstyles
Cons
Occasional crashing
Not much to do besides missions and sidequests