Bowers & Wilkins Panorama 3 review: wonderfully wide but needs more height
A super soundbar with an excellently wide soundstage - but scaling the heights of Dolby Atmos needs more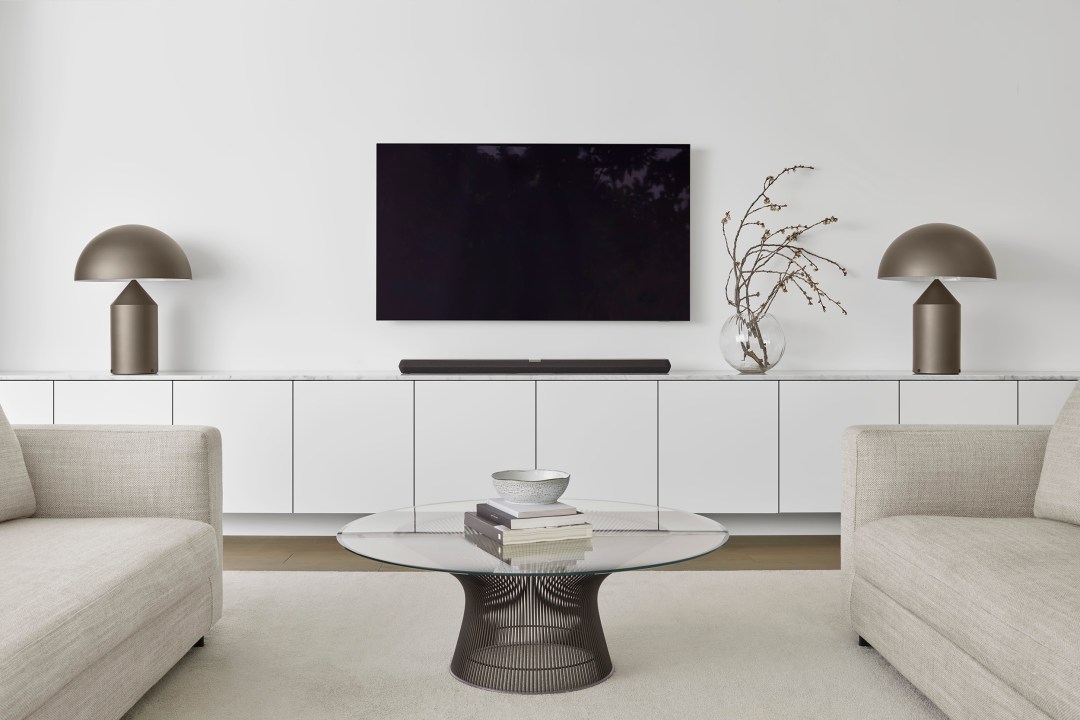 Bowers & Wilkins will be hoping it's third time lucky with its latest soundbar, Panorama 3. For a company with such obvious prestige where loudspeakers, headphones and wireless speakers are concerned, Bowers & Wilkins has been weirdly unable to produce a soundbar that enhances its considerable reputation. Here's our full B&W Panorama 3 review.
It's not enough this time around for Panorama 3 to be the best soundbar Bowers & Wilkins has ever served up. For a little less money than this, the Sonos Arc with Dolby Atmos can be yours – and with it, entry into the simplest, most effective multi-room audio ecosystem around. So to knock the Arc off its perch, Panorama 3 is going to have to be the best sub-£1K soundbar you can buy, full stop.
No pressure, then…
Design and build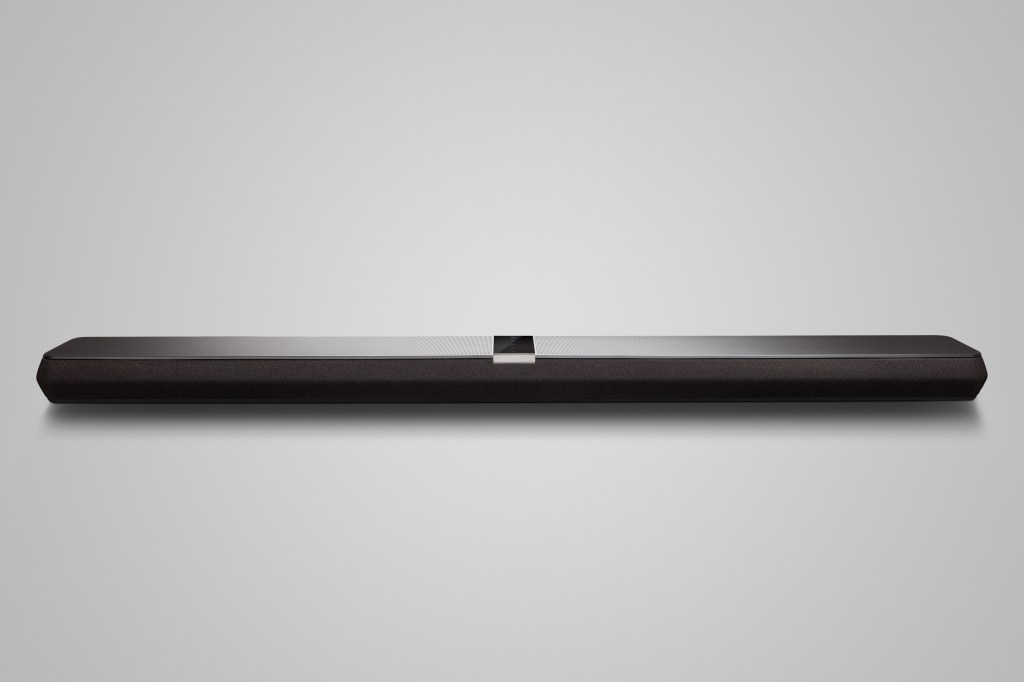 'Soundbar' is quite self-explanatory where design is concerned, isn't it? Panorama 3 is one of the longer, lower soundbars around – it's 1210mm wide, which means it needs a TV of at least 55in to sit underneath (otherwise it'll look strange), but because it's only 65mm high it should be able to avoid crashing the bottom of the screen of most televisions. A depth of just 140mm means it won't look like a shelf if you mount it on the wall (Bowers & Wilkins thoughtfully supplies a wall bracket, just in case).
Because it's a Bowers & Wilkins product, and because it's relatively expensive, Panorama 3 is built from tactile, expensive-looking materials and is put together without flaw. The top and bottom of the bar are mostly plastic (perforated on the top panel), while the portion sandwiched in between is covered in acoustic fabric that extends to the side panels too. It's hard for a product like this to look authentically expensive (unless Bang & Olufsen built it, in which case it is authentically expensive), but no one is likely to feel short-changed by the way Panorama 3 looks and feels.
Features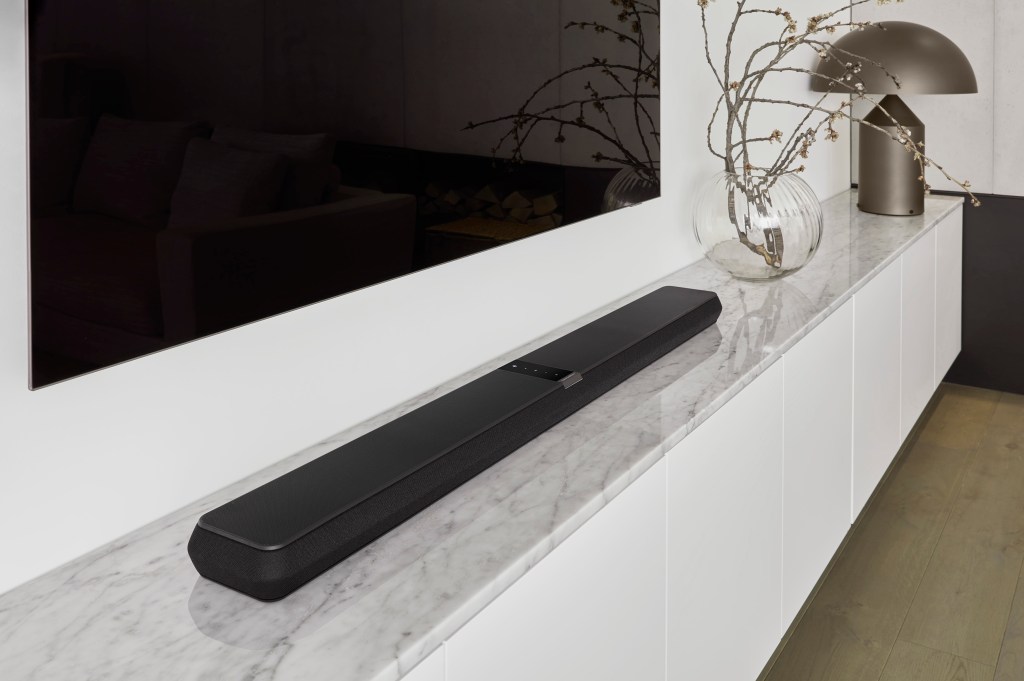 This is an actual, proper Dolby Atmos soundbar – which means it uses actual, physical Dolby Atmos Elevation speaker drivers to reflect sound off your ceiling and create that all-important sensation of sonic height. You can just about see them underneath that perforated top grille if you squint. Look, there they are – two 50mm drivers, carefully angled.
Those other, bigger drivers also visible through the top panel of the soundbar are 100mm subwoofers. By any soundbar standards, these are big, bold drivers – and they need almost all Panorama 3's internal volume in order to do their thing. Still, Bowers & Wilkins confidently suggests this is a soundbar that has absolutely no need of an external subwoofer – which will be quite a selling point if it turns out to be true.
That's the '.1.2' of Panorama 3's '3.1.2' configuration accounted for. The '3' is made up of the right, left and centre front channels, of course – and Bowers & Wilkins has deployed a 19mm decoupled titanium-dome tweeter plus two 50mm midrange drivers for each channel. This means there are a total of nine drivers behind that slender slice of acoustic cloth.
Power is supplied by 400 watts worth of Class D amplification. Apart from the three pairs of midrange drivers, which each split 40 watts between them, each driver gets 40 watts of its own with which to do its thing. Which ought to be plenty in pretty much any domestic scenario.
Physical connections are all stashed in a little recess on the rear of the soundbar. As well as mains power, a 'reset' button and a USB-C for servicing and updates, there is a digital optical socket, an Ethernet input and an HDMI input. Imitation is the sincerest form of flattery, apparently – but flattering the Sonos Arc by imitating its lack of HDMI passthrough seems counterproductive to us.
There's a spot of wireless connectivity too, in the shape of Apple AirPlay 2, Bluetooth (with aptX Adaptive compatibility) and Spotify Connect. And because Bowers & Wilkins has high hopes for Panorama 3 as a speaker for music as well as for movies, there are further streaming options in its control app… 
Interface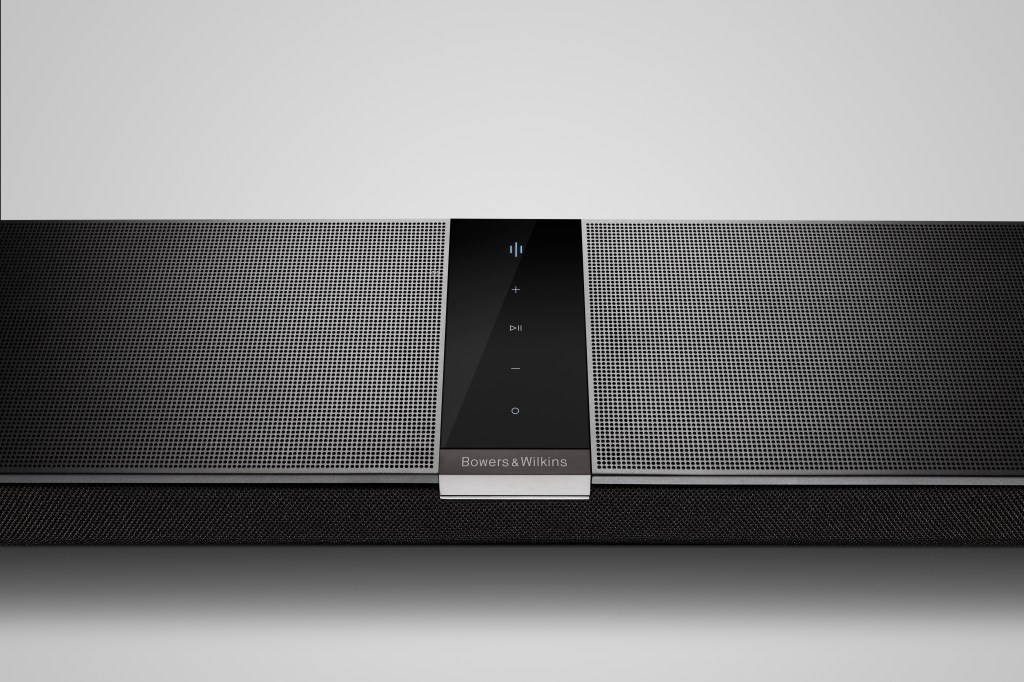 The Bowers & Wilkins control app doesn't really bear comparison to the Sonos equivalent – but then again, who's does? And besides, the 'Bowers & Wilkins Music' app with which Panorama 3 can be controlled is more logical, more stable and more useful than some alternatives we could mention.
Admittedly it only allows control of the 'bar as far as volume level, and bass and treble EQ adjustment, are concerned. But it also lets you integrate your favourite music streaming services and internet radio providers, which is useful. And one day 'soon' (according to Bowers & Wilkins) you'll be able to use it to create wider groups of the company's Panorama, Zeppelin and Formation ranges.
Control can also be exercised using the few capacitive touch-controls integrated into the top of the soundbar – they wake up using a proximity sensor. Volume can be controlled using your TV's remote if you've made an HDMI connection between the two. Or there's Amazon Alexa voice-control available – it's impressively implemented and thoroughly reliable.
Performance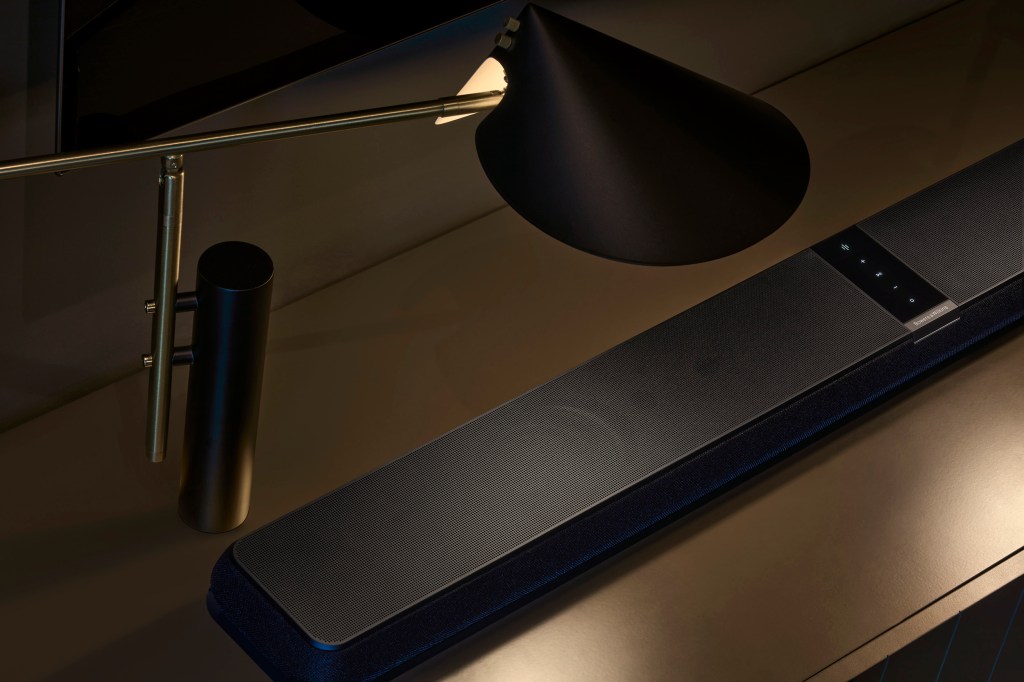 Got a Dolby Atmos soundbar? Give it a Dolby Atmos soundtrack. Not rocket science, is it?
With the breathlessly hectic soundtrack to Formula 1: Drive to Survive on Netflix playing (it's an increasingly unhinged show but the Atmos soundtrack is outstanding), there's an awful lot to admire about the way Panorama 3 performs.
For starters, all the chat about Panorama 3 being able to manage without an external subwoofer seems absolutely fair enough. The low frequencies it's capable of generating are clean, straight-edged and very low indeed – this sort of depth, speed and control are by no means a given from a dedicated subwoofer, let alone a soundbar. So if it's Hollywood-style wallop you crave, Bowers & Wilkins has you covered.
Above there, the midrange is given acres of space in which to deliver all the dialogue with precision, plenty of detail and a whole stack of important information regarding a speaker's character and motivations. Words project crisply, and though they never sound remote from the rest of the soundtrack they're always distinct. Unless the soundtrack doesn't intend them to be, of course.
The top of the frequency range is similarly enjoyable. Again, there's an absolute stack of detail revealed, and the level of drive and attack given to treble sounds is really well-judged. Even at considerable volume (and Panorama 3 will most certainly go loud), the brightness of the high-end presence here never crosses the line into hardness.
There's real dynamic potency here, too – so when the soundtrack (as it inevitably must) goes from 'virtual silence' to 'ear-shattering engine noise', Panorama 3 breathes deeply enough to deliver it in full without getting flustered. This composure is evident at all times, no matter the demands of the soundtrack you're listening too.
And where sound staging is concerned, the news is almost equally good. Certainly, the Bowers & Wilkins has no trouble establishing a fairly wide soundstage with reasonable depth to it, and can move effects around on those two axes with real precision and confidence. Other soundbars might serve up an even more expansive soundstage, but none are any more adept at positioning sounds on it.
It's the 'height' element that's just a little problematic here. Obviously, you've taken care in positioning your Panorama 3 – those upward-firing Elevation drivers need some uninterrupted room in which to do their thing, after all. But there's just not the out-and-out height (or impression of height) to the presentation as might be hoped for.
Even with soundtracks (like this one) that make flashy use of the Atmos format, the sensation of height is rather curtailed and, ultimately, a little underwhelming. We're back on surer ground where music reproduction is concerned – in fact, Panorama 3 is a more convincingly and confidently musical speaker than you might be expecting. Where the trickiest aspects are concerned – rhythmic expression, timing, the outright sensation of unity and performance – the Bowers & Wilkins is pretty accomplished. This means not only do you not need a subwoofer, you might conceivably not need a music speaker either.      
Verdict
This is the most complete soundbar Bowers & Wilkins has managed so far – which means it's up there with the best pound-for-pound soundbars around. But if Dolby Atmos is what turns you on, this may not be the 'bar you're looking for.
Stuff Says…
Wide-screen sound for sure, tall-screen sound only somewhat.
Good Stuff
Impressive bass presence
Wide, distinct and confident sound
Does good work with music
Bad Stuff
Not as Dolby Atmos-y as we'd hoped
No multi-room functionality (yet)
Very capable rivals (meaning Sonos Arc)
Tech specs
| | |
| --- | --- |
| Amplifier power | 400W |
| Bluetooth | 5, AptX Adaptive, AAC, SBC |
| Format support | Dolby Atmos, Dolby Digital True HD, Dolby Digital+, LPCM |
| Connnections | 1 x HDMI eARC, 1 x Digital Audio In (Toslink), 1 x Ethernet, 1 x USB-C (service connnection only) |
| Dimensions | 65mm x 1210mm x 140mm |
| Weight | 6.5kg |