Bluesound multi-room music system review
Multi-room music has never sounded so good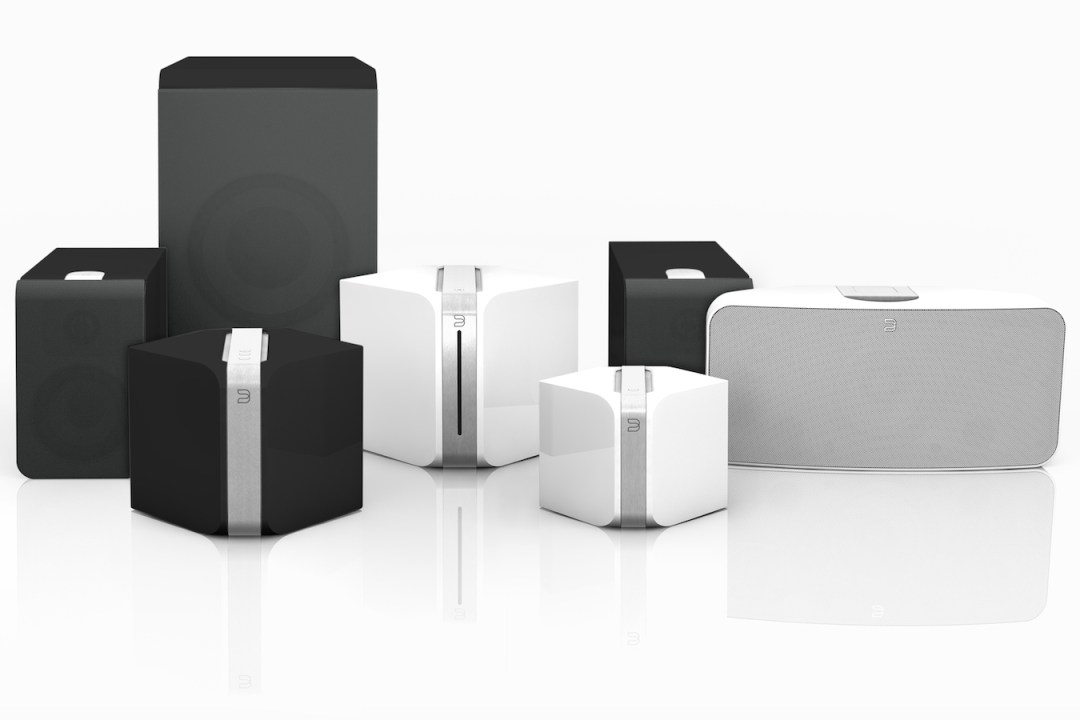 We don't make a habit of starting a review by talking about the reviewee's competition, but the Sonos-shaped shadow looming over the world of multi-room music is impossible to ignore.
Not that we're complaining – Sonos has practically single-handedly shaped multi-room audio into what it is today, and it's done a ruddy good job of it, too. But after years of being largely unchallenged in the market, 2014 has delivered a number of promising competitors, and none more interesting than this one from new company Bluesound.
Don't mistake this for some cute young upstart, though – this 'new' company has an old, experienced head on its shoulders. Does it have what it takes to take on the most established in the business? You bet.
Read More: Sonos Play:1 Review
Strong heritage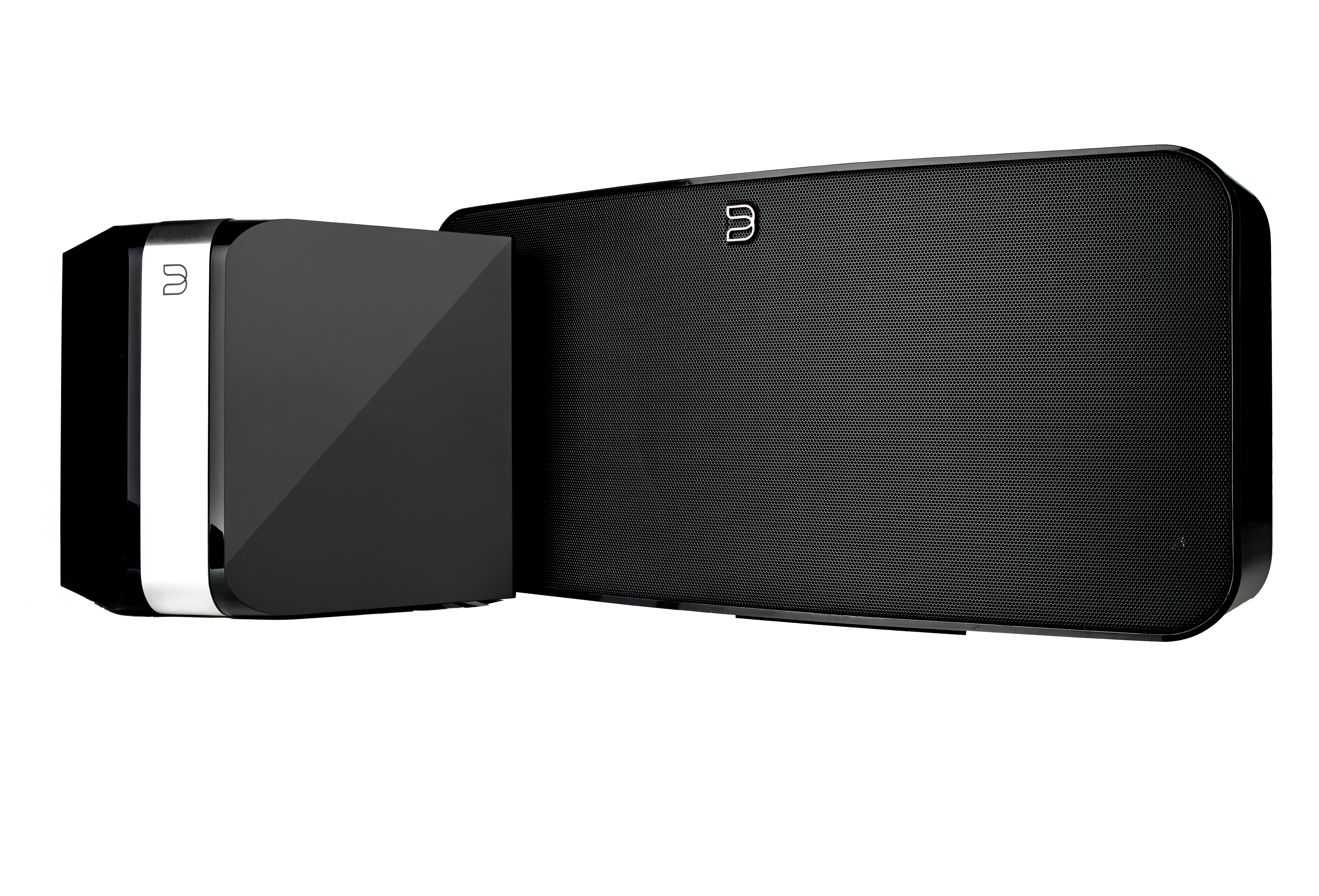 Backed by bonafide hi-fi royalty (it has many of the same designers and engineers who set up respected British hi-fi brand NAD in the 70s), Bluesound champions sound quality above all else, offering support for high-resolution playback up to 24-bit/192kHz – that's way more data, and therefore detail, than even CD quality. It's basically the 4K of music, while those MP3s stored on your phone are the audio equivalent of a standard-def DVD.
This is a big deal. People who care about music quality have long waited for a multi-room system that would make the most out of their high-res tracks, and in a year when high-resolution music is getting a surge of support, Bluesound has struck at exactly the right time.
Read More: Why you should be pumped about (and just a bit sceptical of) High-Res Audio
Keeping it in the family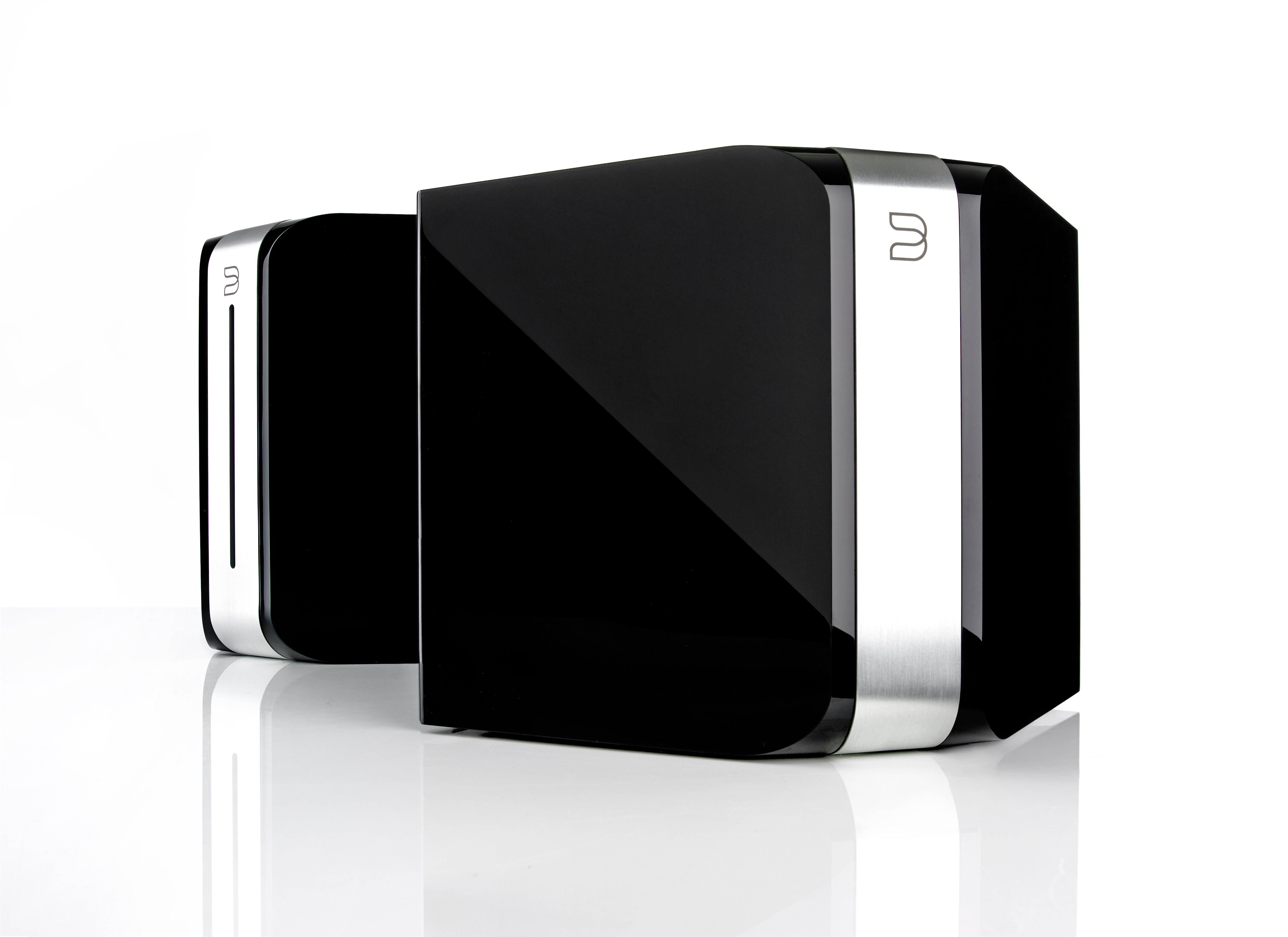 It's entered the market with a bang too, launching a whole family of products to suit the majority of setups and rooms, with an aim to offer a 360-degree solution to getting high-resolution music throughout your home.
But while these units are all hi-fi on the inside, on the outside they're anything but, with a modern look and feel that would send any traditional hi-fi rack running scared. Aside from the range's tendency to harbour fingerprints, we're rather fond of the styling. It has an understated way of standing out, but we've no doubt the shiny plastic finish won't be to all tastes, particularly when the range starts at a relatively pricey £400.
Read More: Monitor Audio Airstream S200 Review
One-stop multi-room shop
So, the Bluesound family in detail. There's the Node (£399), a simple music streamer that attaches to an hi-fi to make it wireless and multi-room ready. The Powernode (£599) is similar, but it has a built-in amp so you just need to add speakers, while the Pulse (£599) is Bluesound's "one box" integrated speaker option – rather like you'd get with a Sonos Play:1, Play:3 or Play:5.
Add to that the music-streaming, CD-ripping, 1TB-packing Bluesound Vault (£899) and the Duo 2.1 speaker package (£899) and there's no multi-room rock left unturned. From ripping to storage to playback, Bluesound has it covered – albeit at a price.
To the wire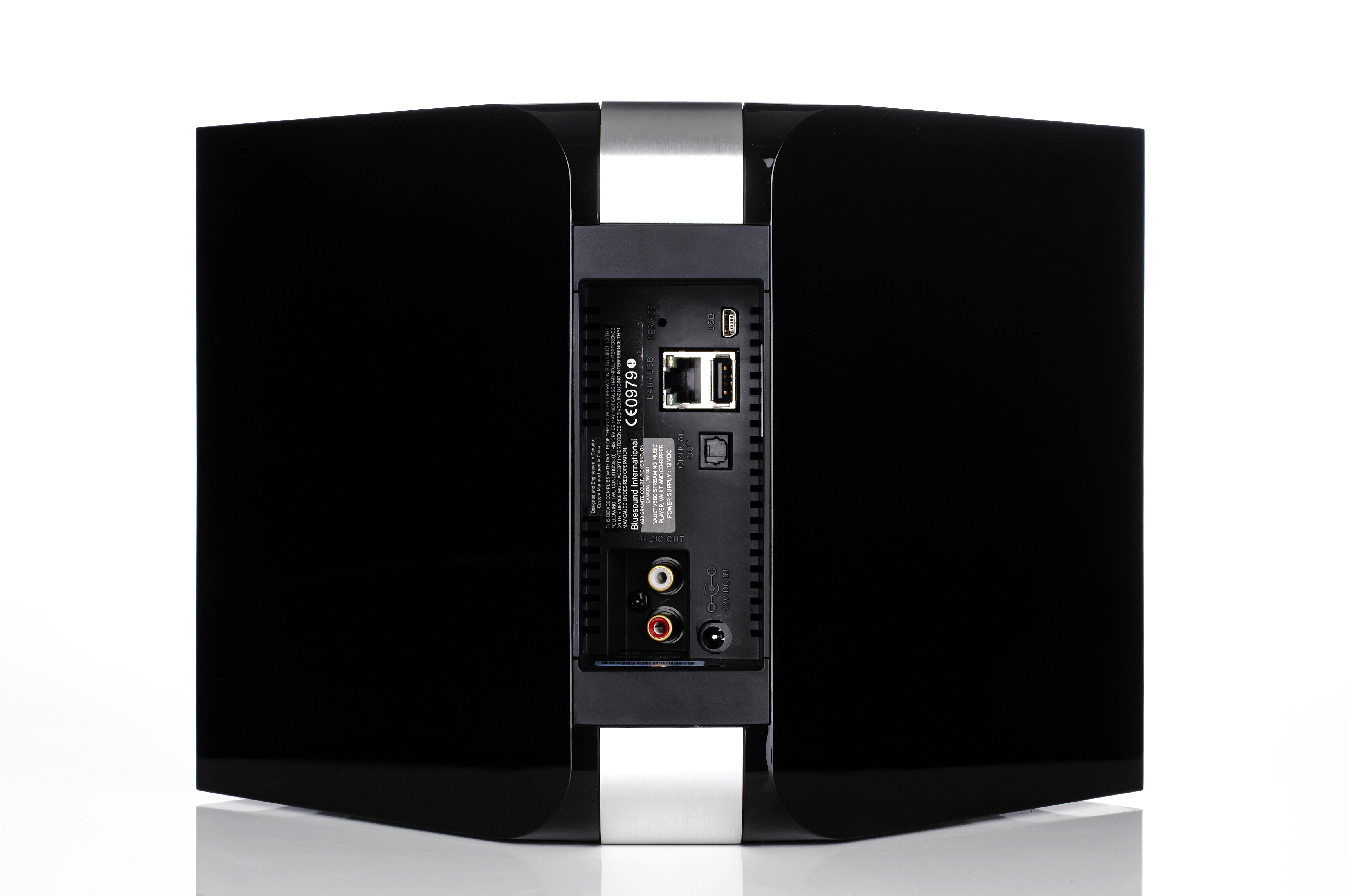 But it's the way it does it all that really makes the Bluesound system such a charming proposition. Setup is as simple as the quick start guide would suggest it to be, and unless you have the Vault, there's no need to hard wire any component to your network in order to get up and running.
If you intend to go wire-free, we'd definitely suggest checking your wi-fi is up to the job though – high-res music streaming is fairly hard going on your network and you might experience some dropouts if it's not strong enough. If you can, we'd always recommend hardwiring to ensure your listening session goes uninterrupted. Or ethernet-through-mains Powerline tech.
Read More: YouTube Music Key announced: ad-free, offline music for £10 a month
'Appy days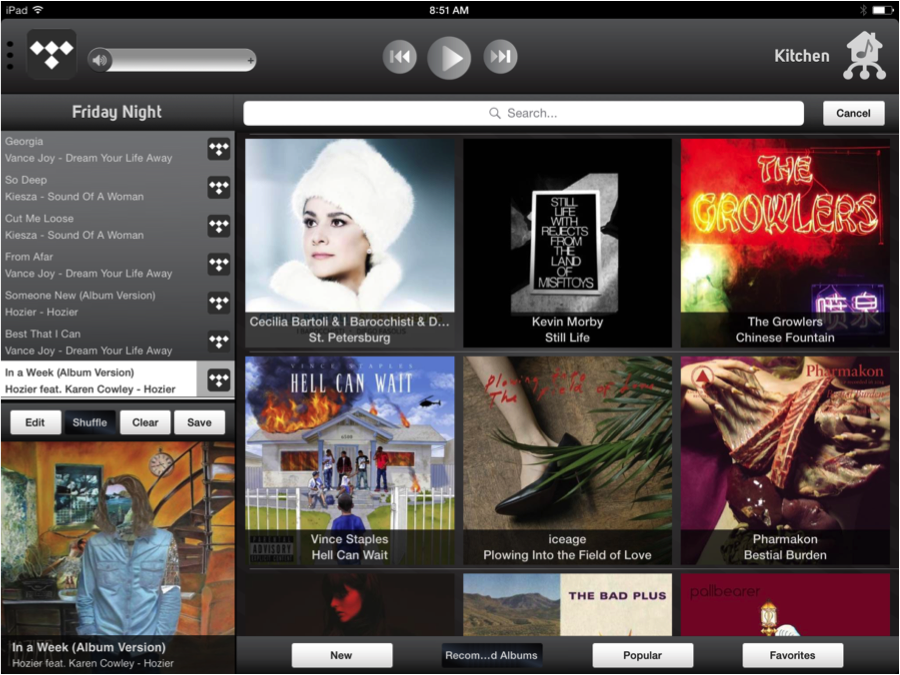 As you'd expect, there's a free iOS and Android app for controlling the whole system, as well as one for your desktop, and as long as your device is on the same network as your players, it will automatically find them as soon as it's opened.
As well as controlling what's playing where (the same music in all rooms or different things in each), it's here that you'll control and build your music library, searching out NAS drives, shared music libraries and any other music stored on your network.
You're also able to access some of the most popular streaming services, including Spotify, Rdio, Deezer, plus newer, lossless services Qobuz and Tidal, while TuneIn Radio is also available for those who love their radio.
We tested it on both tablet and phone and found the experience to be seamless and intuitive on both, though the more spacious layout on the tablet certainly tops that on the phone.
Read More: Shazam teams up with Spotify for full song playback
Get NASty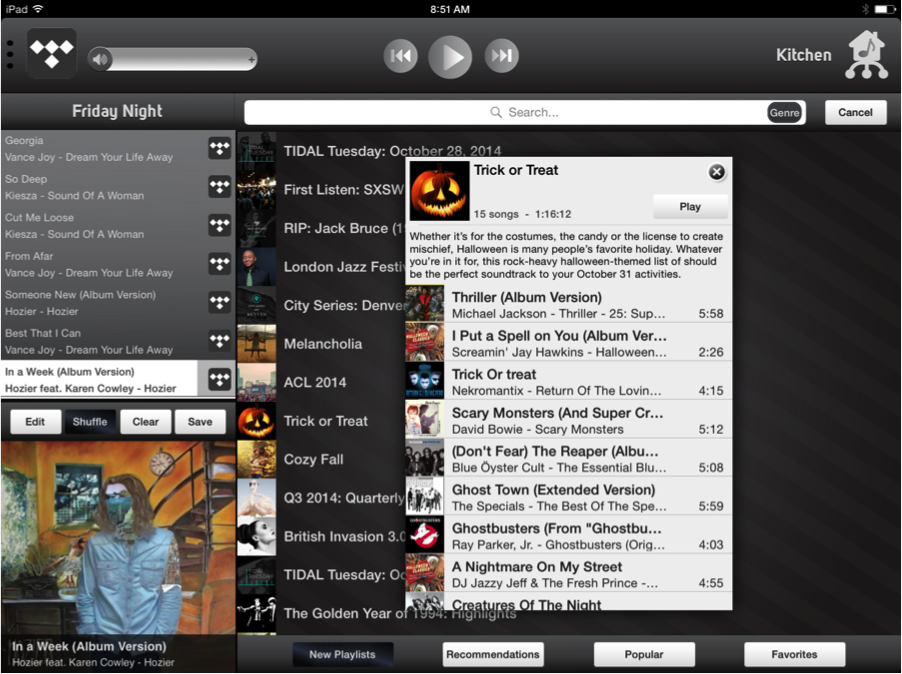 If you've already got a NAS device full of music, the Bluesound will index the whole lot at a rate of about 1000 songs a minute over a wired connection. And once done, it's even quicker to re-index when needed.
If you're yet to commit your CD collection to NAS, the Vault is a great place to start, offering a simple way of making your physical music collection streamable over your home network.
Place a CD into the drive and it'll take just a few seconds to rip the tracks to its memory, in a choice of FLAC, MP3 or both – you'll want to choose FLAC for the best quality.
You can of course add high-res files manually from your computer too, or plug a music-filled USB drive into any part of the system (each player has a USB input) to make them accessible on any player in the home.
There's even access to the high-res music download store HDTracks via the app, where you can browse and download albums, or sync your purchases to the Vault's hard drive with one click – that's real progress in the hi-res music world.
Read More: Monster takes on Sonos with SoundStage, its new wireless music system
Musically talented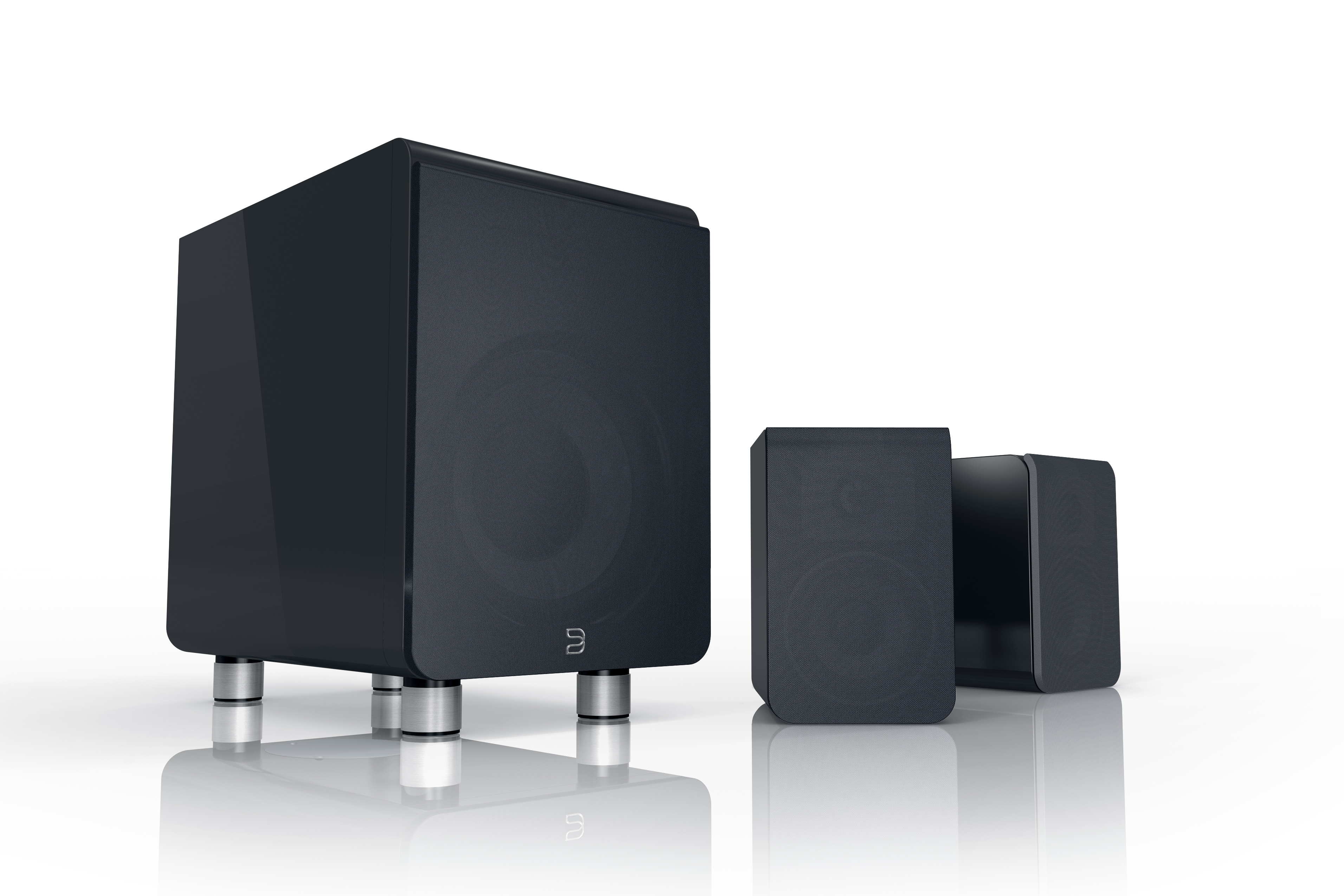 Of course what's really important is how it all sounds, and the Bluesound system sounds nothing short of superb.
Play a high-resolution recording and you'll immediately hear the uplift in detail, sounding more subtle and more spacious in its presentation, in a way that you just don't hear in competitor systems that are limited to CD quality.
If you're running a Bluesound unit through an existing hi-fi or separate pair of speakers it will obviously affect the sound to a degree, but there is a family sonic signature – plenty of power and bass that's rich but agile enough to never sound bloated or overpowering. The treble remains controlled without ever sounding hard or harsh.
It's quite simply a hugely enjoyable listen, offering a wholly musical and full-bodied presentation that's easy to listen to for hours on end, no matter the genre.
The precision and excitement with which it tackles high-res recordings doesn't falter when faced with lower resolution streams either, presenting them with the same level of punch, expression and enthusiasm as before.
When it comes to multi-room audio, it really doesn't get better than this.
Read More: How hi-res audio is rescuing us from a music Dark Age
Verdict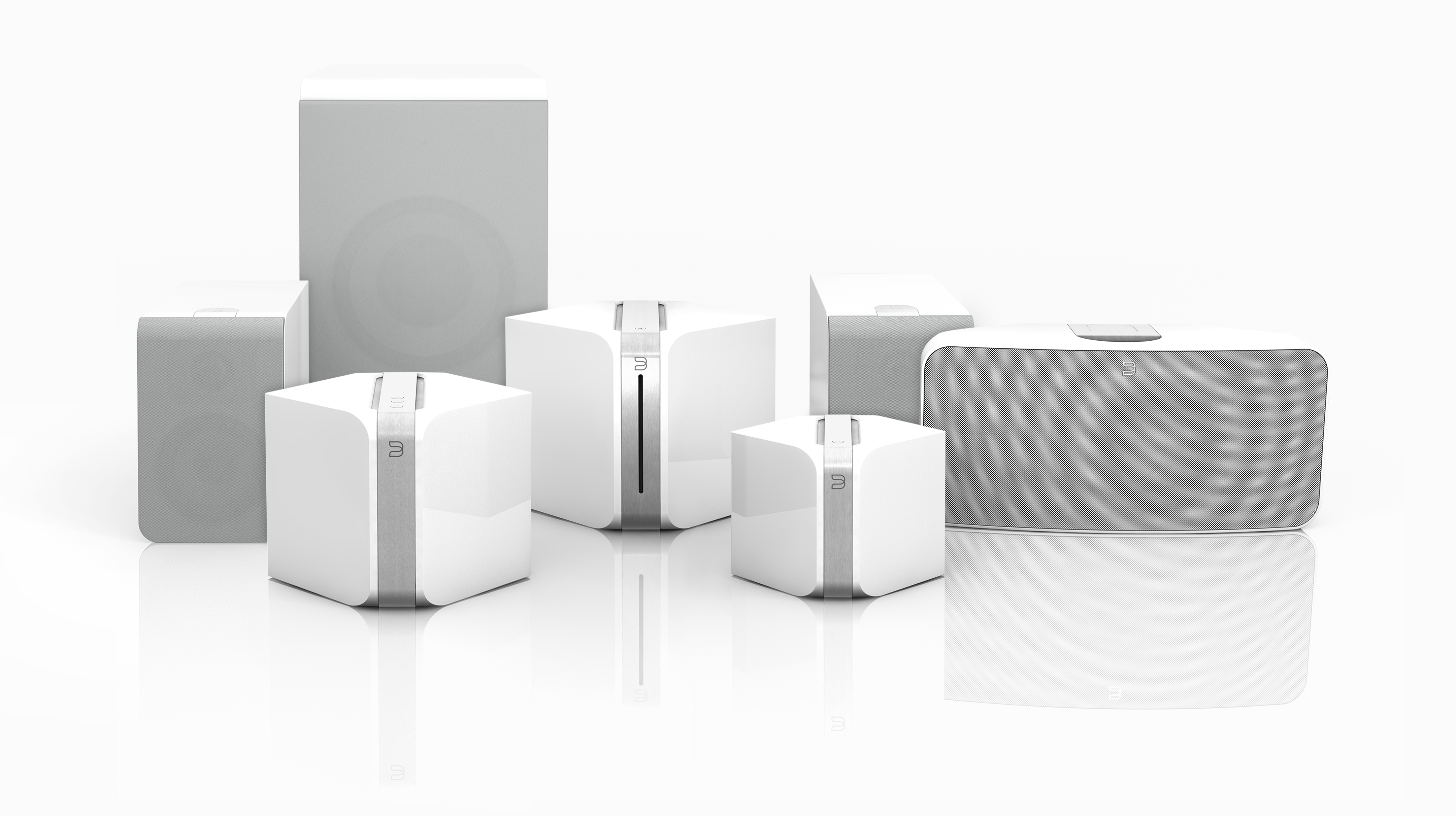 The Bluesound system doesn't come cheap, but then nothing this good ever does. When it comes to sound quality, you won't get a multi-room system that sounds better, and when it's topped off by a user experience as good as you get here, that price tag starts to make more and more sense.
That said, if your multi-room ambitions go no further than Spotify streams, you won't be making the most of this system, and your money might be better spent on a Sonos.
But for those with a NAS full of high-res music (or a plan to get one) and a penchant for serious audio quality, Bluesound's system is worth every single penny.
READ MORE: The 10 Best Hi-Fi and Streaming Systems in the World right now
Stuff Says…
It might cost a pretty penny, but we'd pay it for a multi-room system that sounds as good as this
Good Stuff
High-res 24 bit/192kHz support sounds fantastic
Versatile with music sources
Great user experience
Wide product range for all circumstances
Bad Stuff
Expensive
Plastic design won't be to everyone's taste