Astell&Kern UW100MKII review: sound of mind
Second-gen true wireless earbuds double down on sound quality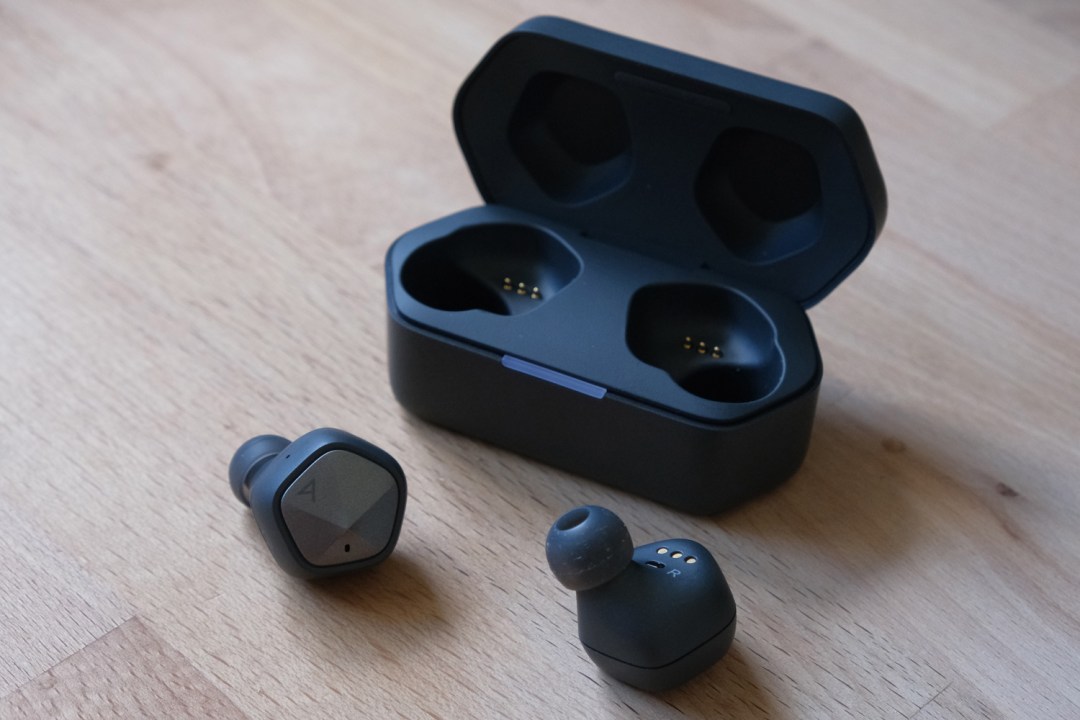 Stuff Verdict
Wireless in-ears for those that value sound clarity, and who don't listen in loud environments. The UW100MKII pack a sonic punch but aren't as well-rounded as many rivals
Pros
High quality Bluetooth playback
Lots of scope for fine-tuning
Long battery life
Cons
Lacks active noise cancellation
Heavier and bulkier than some rivals
No IP rating, not first choice for exercise
Introduction
Compared to the rest of Astell&Kern's audiophile-friendly product range, the UW100MKII are a relative bargain. These $280/£269/€280 true wireless earbuds are more focused on the mainstream, without forgetting the firm's focus on sound quality. That means DACs and EQs take precedence over noise cancelling – putting them at odds with the best Apple, Sony, Bose and Sennheiser have to offer.
They're an evolution of the firm's first wireless in-ears, with improved battery life, a refined charging case and precision-tuned balanced armature drivers. But does the lack of active noise cancelling and an all-eggs-in-one-basket approach to Bluetooth codecs hold them back? Time to find out.
How we test headphones
Every pair of earphones and headphones reviewed on Stuff is used for a minimum of a week's worth of daily listening. We use a playlist of test tracks made up of multiple genres to assess sound, and use our years of experience to compare to other models. Manufacturers have no visibility on reviews before they appear online, and we never accept payment to feature products.
Find out more about how we test and rate products.
Design & build: seeing stars
Astell&Kern has a thing for geometric patterns, so it's no surprise to see them make an appearance here. Each UW100MKII bud has a pentagonal outer case, which tapers into a more ear-friendly shape on the inner side. Both are covered by a touch-sensitive surface for controlling playback with a tap. The fetching brushed metal they're finished with is actually plastic, though.
There's no official IP rating, so there's no guarantee they'll survive a heavy rain shower or sweaty workout session. That feels like a big omission, even for a pair of buds with sound quality front of mind; we'd be wary of wearing them to the gym compared to rival 'buds that are certified water or sweat resistant.
These are quite sizeable buds, and at 7g are heavy than many rivals. They sat in our ears comfortably enough, and didn't come loose while we walked around, but your mileage may vary depending on the shape and size of your ears. Four sets of ear tips in the box should help you find a good fit.
The first-gen model came in a rather chunky charging case, so it's great to see A&K slim it out here. The boxy shape is still a bit thicker than some rivals, but it slides in and out of your pocket easily enough.
Features & battery: endurance runner
According to A&K the UW100MKII promises "next-level" wireless sound – but whether you'll get the best audio quality depends on what device you pair it with. It has AptX Adaptive support, which is enough for 24-bit playback, but the newer aptX Lossless doesn't make the grade – and there are no LDAC or LC3 codecs either. That means these buds aren't fully future-proof, despite using a 32-bit DAC that likely wouldn't break a sweat with higher bitrate tracks.
Astell&Kern also talks a big talk about passive sound isolation, while similarly-priced rivals have gone all-in on ANC. The in-ear design, bulbous bud shape and thick ear tips do stop a good amount background noise, but not dramatically more than any other in-ears that provide a good seal. It's just not the same as active noise cancellation on public transport. Low droning sounds seep through just as easily as higher pitched chatter.
With no ANC on board, though, the UW100MKII delivers consistently great battery life. You're looking at north of nine hours in almost all situations, with the case supplying a further 20 hours before it'll need topping up. A 10 minute stay inside the case can add an extra hour of listening time. The case itself supports USB-C and wireless charging.
We found the touch controls could be a bit flaky; you're meant to tap the centre of the bud, but its size meant we often hit the edge instead and our inputs weren't registered. That means accidental knocks aren't usually enough to set it off, but repeated prods would push the earbud further into our ear canals than was always comfortable.
Interface: totally tuneable
The first-gen UW100 came under a bit of flak from audiophiles for their rather basic companion app, which lacked an adjustable EQ. Astell&Kern has rectified that for version two, bringing a 10-band equaliser for anyone wanting more control than the bunch of factory-approved presets. You can get really granular with it, and save multiple presets for different genres.
Even more fine-grain is the option to adjust the DAC filter, with sharp, slow and delayed roll-off settings. The latter ones are meant to smooth frequency roll-off, but the differences are beyond subtle. This kind of tweaking might make sense in a high-end home audio setup, but it's not a reason to buy a pair of moderately priced wireless earphones.
The UW100MKII foregoes active noise cancellation, but the AK control app does let you toggle a version of the transparency mode that usually accompanies it. The way it amplifies ambient noise is quite useful for at-home listening, boosting the background so you can hear doorbells and voices at the maximum setting.
Otherwise the app largely covers the basics, such as toggling wear detection, installing over-the-air updates, and controlling what the multi-tap gestures do. We like that it clearly shows the remaining battery for both buds and case, too.
Sound quality: devil in the detail
They might not have the widest feature set, but the UW100MKII deliver when it comes to sound. These buds deliver impressively controlled bass, given they've got a single balanced armature driver in each ear; other audio brands tend to pair these with a dynamic driver to cover more of the frequency spectrum, but we never anything was missing here. James Blake's Tell Me had the pounding sub-bass we expect, while still letting the vocals shine through.
Positioning is excellent, with a surprisingly wide sound stage and great separation of instruments. According to A&K a new circuit design cuts out excess noise and distortion; quieter and acoustic tracks had no noticeable noise floor. Hans Zimmer's Planet Earth II Suite was wonderfully balanced in the quieter sections, before building to a dynamic crescendo.
The default EQ mode was our go-to for most genres, preserving high-frequency clarity while maintaining enough low-end oomph. Things don't get boomy when you crank the bass frequencies with a custom EQ, either. We thought the high-end frequencies didn't sit as forward in the mix as certain rivals, but everything always sang with excellent detail. There was never a hint of harshness, even with the volume cranked.
Astell&Kern UW100MKII verdict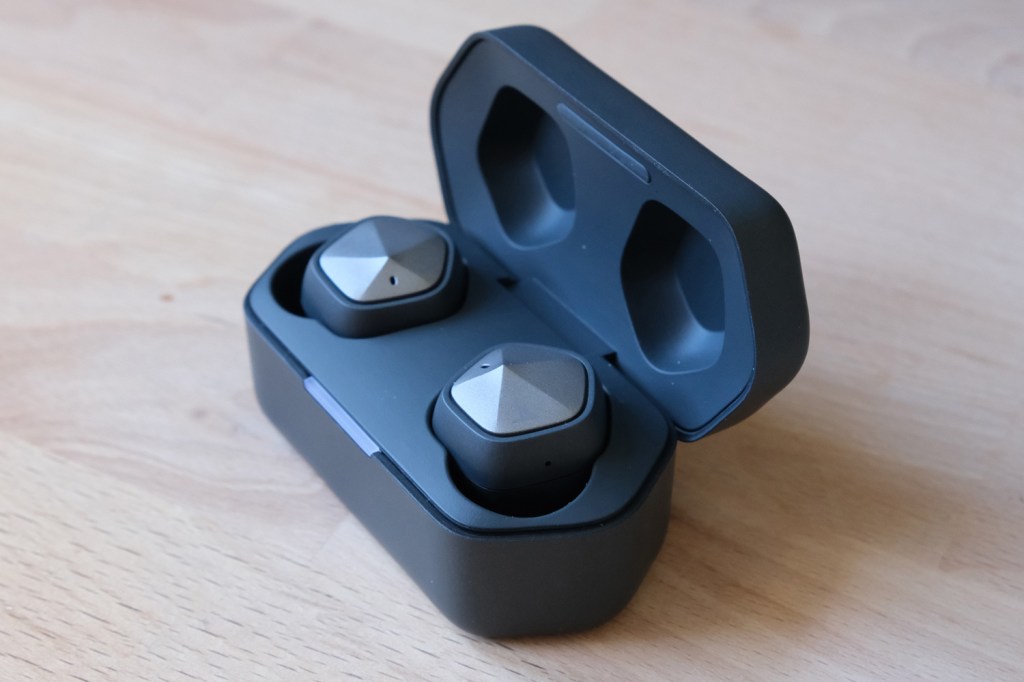 If you value sound quality above all else, the UW100MKII holds plenty of appeal. These buds deliver a more nuanced, analytical sound with a single balanced armature than rivals can manage with multiple drivers, and with no ANC on-board battery life is very good indeed.
Unfortunately passive noise isolation, while effective in quieter environments, only goes so far. We really missed it while commuting, where critical listening isn't really possible anyway. These aren't a top choice for exercise, and without wider codec support only certain devices will be able to get the best audio.
More mainstream alternatives such as the Sony WF-1000XM5 might not quite sound as sweet, but they're more versatile. They remain our top pick for anyone not wanting multiple pairs of earphones for different situations.
Stuff Says…
Wireless in-ears for those that value sound clarity, and who don't listen in loud environments. The UW100MKII pack a sonic punch but aren't as well-rounded as many rivals
Pros
High quality Bluetooth playback
Lots of scope for fine-tuning
Long battery life
Cons
Lacks active noise cancellation
No IP rating
Touch controls can be sensitive
Astell&Kern UW100MKII technical specifications
| | |
| --- | --- |
| Drivers | Balanced armature |
| ANC | No |
| Bluetooth version | Bluetooth 5.2 |
| Codecs supported | SBC, AAC, aptX Adaptive |
| Durability | Not stated |
| Battery life | 9.5/29 hours (buds/case) |
| Weight | 7g (buds), 65g (case) |