Archos Gmini 402 review
This is one kooky multimedia jukebox, based around a 20GB hard drive, camcorder and an oddly non-widescreen 2.2in colour display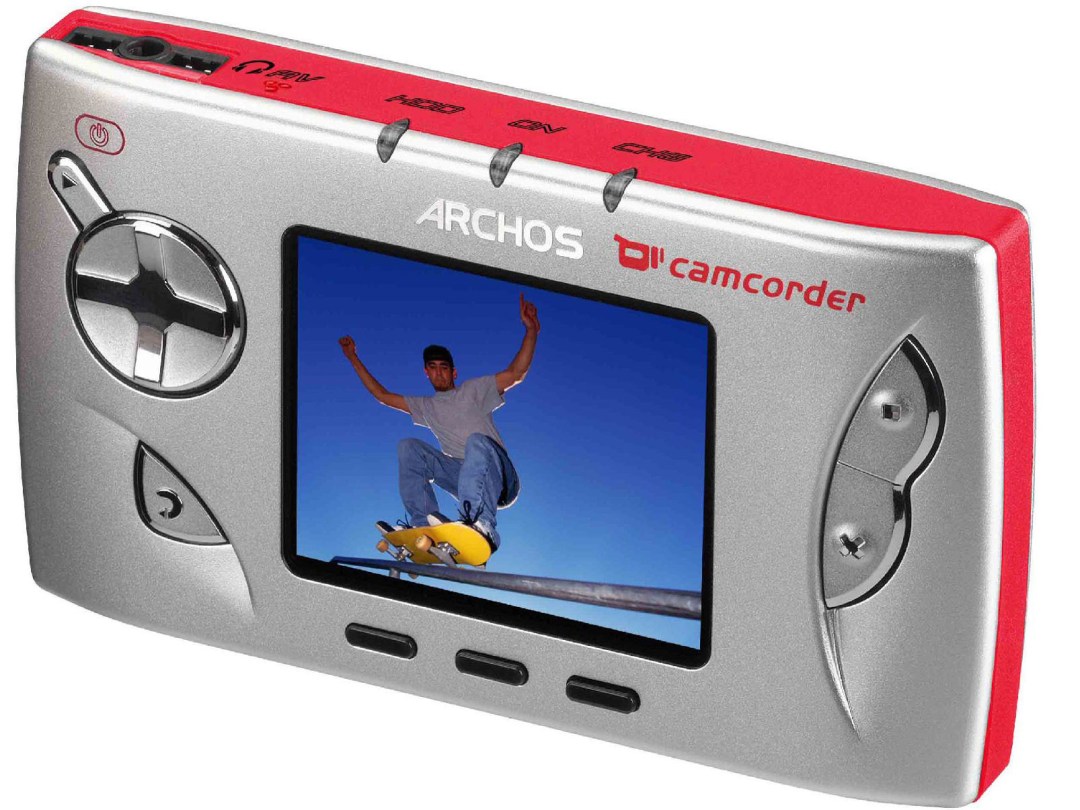 The latest Gmini camcorder is a multimedia jukebox, based around a 20GB hard drive and a surprisingly non-widescreen 2.2in colour screen.
The interface is palmtop meets games console, and offers decent quality MP3 and video (MPEG, AVI, WMV) playback, plus gaming and still/video capture through a tiny camphone-style lens on the back. The screen, although a bit dim for framing in bright sunlight, refreshes quickly.
No substitute for a camcorder
There aren't many camcorder features on board. In fact, once you've chosen resolution (up to 640×480 pixels) and bit rate, all you can do is tweak exposure and white balance settings. But what really hurts is the lack of an optical zoom – a slow 2x digital zoom is absolutely no substitute.
After such a weak features line-up, you might be pleasantly surprised by the colourful MP4 clips: they're low on detail and high on grain, but have a solid, almost cinematic feel, like old-fashioned Super 8 film.
The recorded audio level is whisper-quiet – how apt for a camcorder you won't want to shout about. This is a great-value jack-of-all-trades, but certainly no master of movie-making.