Apple Mac Studio review (M2 Max, 2023): Pro to the Max
With M2 Max and M2 Ultra chips, this compact desktop now packs even more clout – but do you really need one?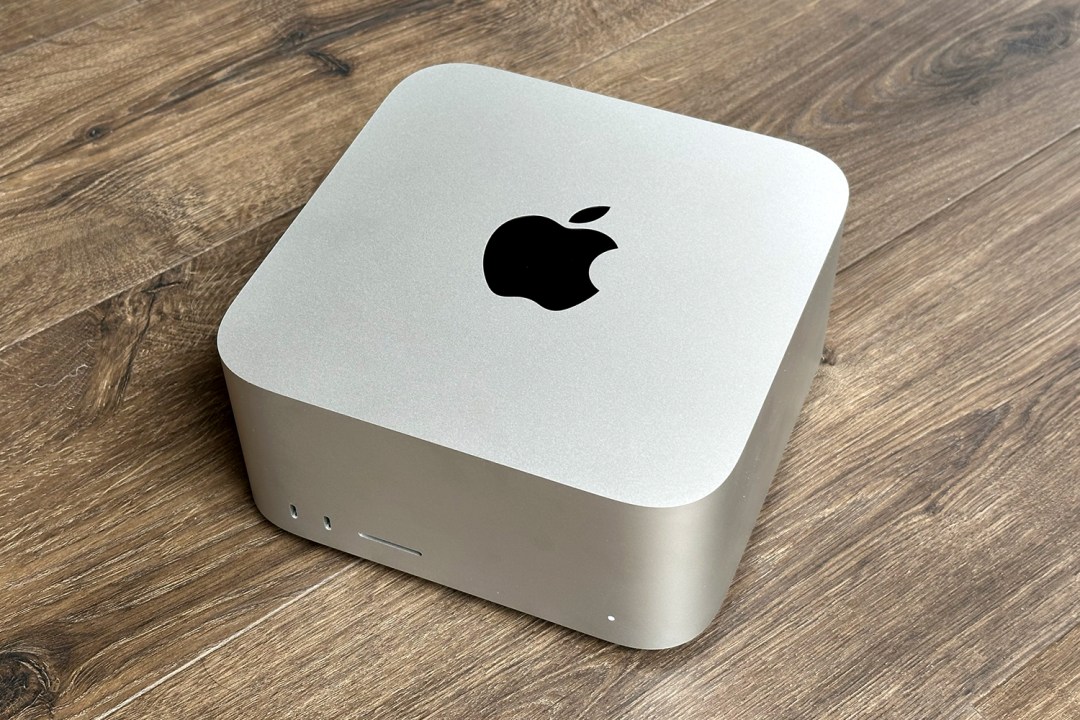 Last year, the Mac Studio expanded Apple's Mac line-up. The question at the time was whether it was a Mac Pro Mini or a Mac Mini Pro. Really, it was kind of both. But now the Mac Studio M2 Max is here – and while it's just as 'mini', it's even pro-ier. Want a pro-level laptop instead? Check out our guide to the best premium laptops.
So what's changed with the Mac Studio? Who's this Mac really for? And should you lob a couple of grand (or more) Apple's way to get one? Let's find out in our Apple Mac Studio M2 Max review.
Design: Box of tricks
The idea behind the Mac Studio appears to be squeezing the power of a pro-grade workstation into a sleek, very Apple box that looks like an extruded Mac Mini. On the desk, the Mac Studio is disarmingly compact, given the power within. That makes it easy to place anywhere, unlike gigantic 'desktop' towers.
Little has outwardly changed from last year's model. The design is sleek and feels expensive. (Just as well, because the Mac Studio is expensive.) On the front, there's a slightly-too-bright power light and a couple of ports. Apple's logo is proudly stamped on the top. And, being an Apple creation, the Mac Studio is a sealed unit – you won't be cracking a panel off to install new components.
There is one change, though – at least as far as our review units go. Although the thermal system's fan never stops, unless the Mac Studio's sleeping, the M2 Max's one proved noticeably quieter than the equivalent in last year's model. The machine still isn't silent, despite what others might claim. But a small amount of ambient noise is enough to drown it out. You'll need to be really noise-sensitive (or require absolute silence in your work environment) for the fan to be a problem.
Performance: Take it to the Max
The entry-level Mac Studio has an M2 Max with a 12-core CPU and 30-core GPU. Apple sent us a unit with a 38-core GPU, which costs an extra 200 quid. You can also opt to increase the base 32GB RAM to 64GB (96GB on the 38-core unit) and the miserly 512GB SSD all the way up to 8TB, depending on how much you want your wallet to shriek.
Unsurprisingly, the machine scythed through pretty much anything we threw at it. For tasks where our daily drivers (M1 iMac and MacBook Air) are occasionally starting to lag, the Mac Studio didn't blink. In raw benchmarking, numbers were often meaningfully above the M1 Max and M2 Pro – Apple's claims of up to 20% faster CPU performance and up to 30% faster GPU performance over the M1 Max appeared to bear out.
Photo editing and audio projects were super smooth. 4K video encoding in Handbrake wasn't a big step up from the Mac Mini M2 Pro, but was ahead of last year's Mac Studio. And in gaming performance, the Mac Studio was superior to any other desktop Mac we've tested, for example with frame rates in Baldur's Gate and Metro Exodus far beyond what the M2 Pro Mac Mini managed.
Throughout, the fan mostly required your ear to be right up to the unit to properly hear it – even though warm air was constantly being pumped out the back vent. Only during extended benchmarking sessions or when cranking up games to higher settings did it spin up more obviously.
Connectivity: Slots of fun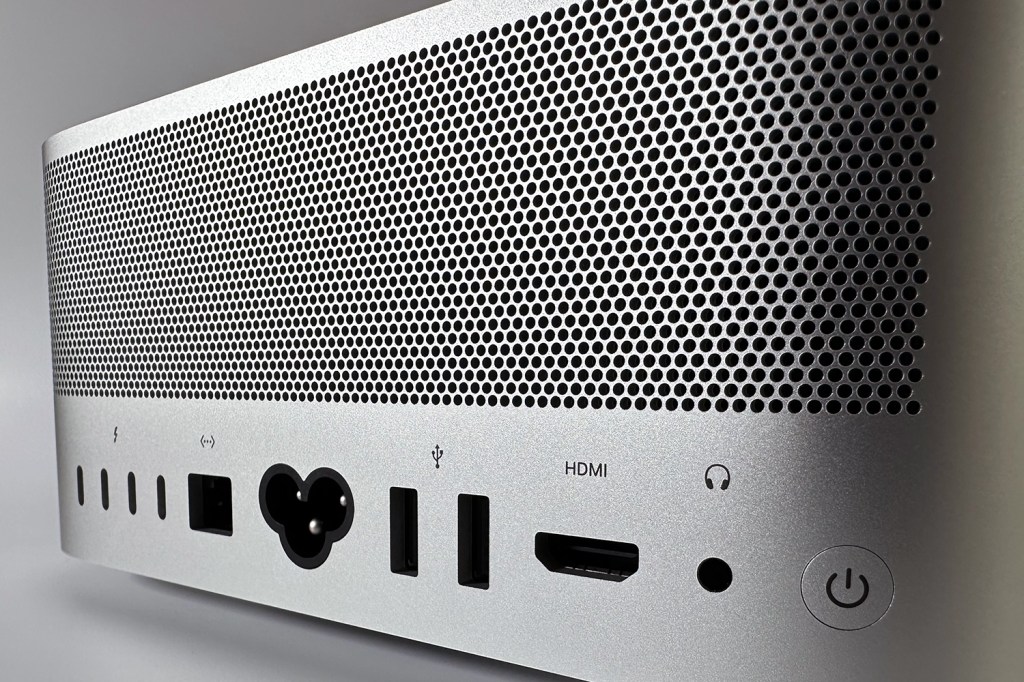 In terms of ports, you essentially get the same as last year. In a break from Apple norms (although something we have seen on pro machines right back to the likes of the Power Mac G5), there are ports on the front. This makes it a cinch to temporarily connect USB-C devices, or get at files on an SD card.
Around back, you get four Thunderbolt ports, Ethernet, two old-school USB-A ports, a headphone port, and HDMI that Apple calls "enhanced", with "higher bandwidth". The default Mac Studio can simultaneously support up to five displays: four 6K at 60Mhz over Thunderbolt, and one 4K at 60Hz over HDMI. Which probably makes it just as well the Mac itself is so small, if you're going to fill your workspace with screens. (Apple sent us a single Studio Display for testing. It worked flawlessly after an update, prior to which we had a lot of audio glitches.)
Beyond that, there are two things to bear in mind. The first is if you plump for the Mac Studio with M2 Ultra, those USB-C ports on the front are upgraded to Thunderbolt. And wireless connectivity across the range has been bumped up to Wi-Fi 6E and Bluetooth 5.3.
Random observations
The built-in speaker is poor and only really fit for alert sounds. But that's par for the course for desktop machines. Use external speakers.
There's curious pricing overlap with the Mac Mini with M2 Pro: the base Studio costs the same as the 32GB/512GB 12/19-core Mini. The Studio is a better buy.
Like many modern Macs, the Mac Studio is a fingerprint magnet. So if you need to take photos of it (for, say, a review – ahem), probably do that when it's box fresh.
Apple's BTO (build-to-order) upgrade pricing for RAM and storage remains absurdly high. Prioritise the former and explore external SSDs for the latter.
The Mac's gaming ecosystem remains miserable. Apple's WWDC23 announcements might shift the needle; but right now, a PC's still a better bet if you mostly want a powerful computer for gaming.
Verdict: Apple Mac Studio M2 Max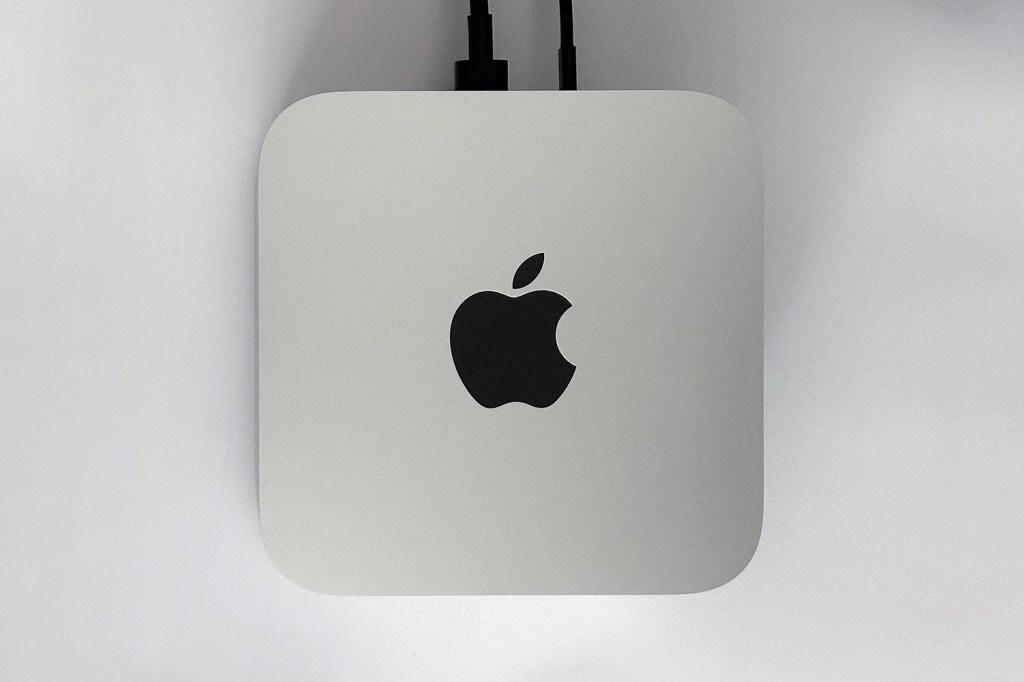 Apple said the quiet part out loud at WWDC23: the Mac Studio is effectively now the Mac Pro, unless you need PCIe slots, in which case you'll have to get an actual Mac Pro.
For any Mac user that growls "RAW POWER!" while hacking away at heavy duty photo, video, music, 3D, programming and machine learning projects, the Mac Studio is pretty fantastic. And while grumpy PC folks might now want to respond with emails that start with "Well, actually…" and outline in minute detail how you can BTO a Windows unit for less, good luck trying that in such a compact form factor and with the almost ridiculous efficiency of Apple silicon.
But what about everyone else? Just be honest with yourself. If you're the type of person who mostly spends time in Chrome and Slack, a Mac Mini will do. But if you're happy to blow a couple of grand on a Mac, even when you don't need its raw power, just because you want it, you won't be disappointed.
Stuff Says…
A wonderfully compact and powerful Mac for power users. And although it's spendy, the Mac Studio nonetheless represents solid value.
Good Stuff
Small, compact and quiet
Powerful new chip, even by default
Loads of ports
Speedy SSD
Bad Stuff
Not upgradable post-purchase
Eye-watering SSD BTO costs
M2 Max gets two fewer Thunderbolt ports than Ultra
Rubbish speaker
Apple Mac Studio tech specs
| | |
| --- | --- |
| Processor | Apple M2 Max or M2 Ultra |
| RAM | 32GB/64GB/96GB (Ultra 64GB/128GB/192GB) |
| Storage | 512GB–8TB (Ultra 1TB–8TB) |
| OS | macOS Ventura |
| Connectivity | Wi-Fi 6E, Bluetooth 5.3, 4x Thunderbolt, 10Gb Ethernet, 2x USB-A, HDMI, 3.5mm headphone, 2x USB-C, SDXC (Ultra replaces 2x USB-C with 2x Thunderbolt 4) |
| Dimensions | 197x197x95mm, 2.7kg (Ultra 3.6kg) |