Apple iPhone 12 Pro review
If you know, you Pro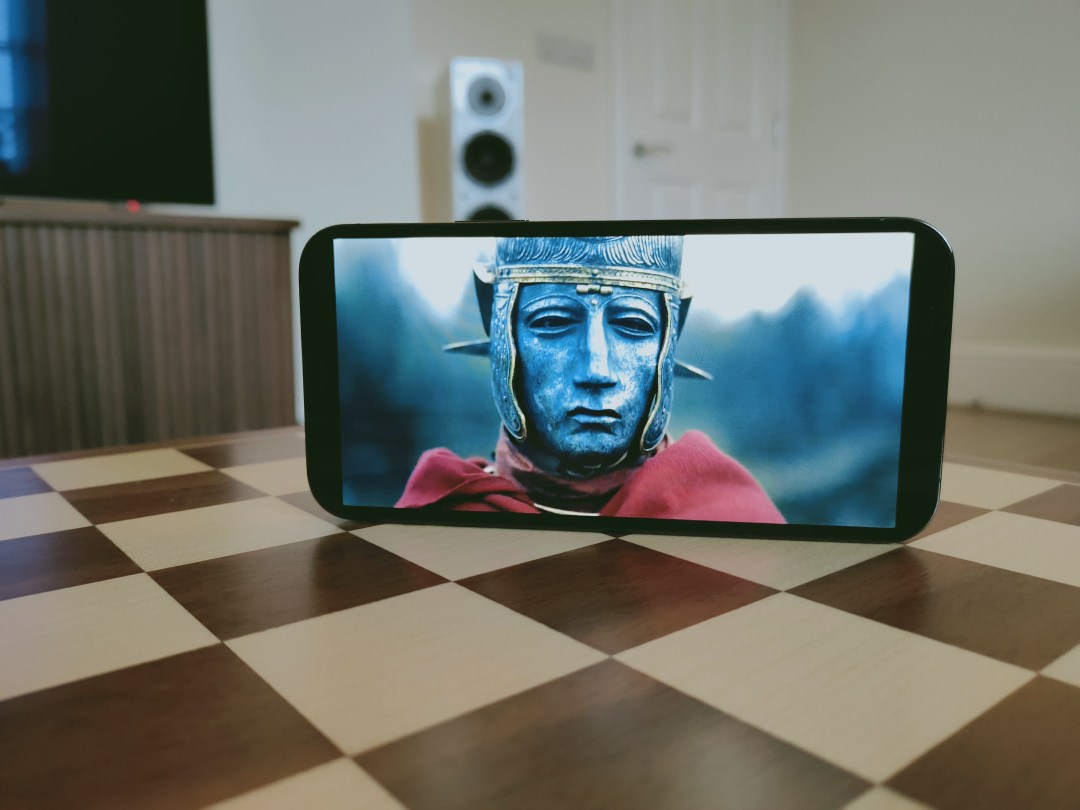 Choosing an iPhone used to be easy. Work out how much storage you could afford, agonise over a black or white finish, and wait for your contract upgrade to kick in. Life in 2020 feels infinitely more complicated and Apple isn't helping with its 5G-enabled iPhone 12 lineup. Suddenly it's like being faced with a box of Quality Street and one wrong decision could leave a nasty taste in the mouth.
The 12 and 12 Pro share more specs than their equivalent predecessors, and an attractively squeezed price difference of £200. That's down from the £320 gap that existed between the 11 and 11 Pro owing to a £70 price rise on the standard model and a £50 reduction on the Pro. Everything is then book-ended by a 12 Mini for people with sensible budgets and small hands, and a 12 Pro Max for fancier photographers and the freakishly big. Clear as mud, then.
Here we're focusing on the iPhone 12 Pro, and to keep things simple all you need to know is if it's worth splashing out the extra 200 sheets for an upgrade over the standard iPhone 12. The majority of this money goes towards extra photographic muscle, but it's one thing possessing the power, it's quite another knowing what to do with it.
Fair warning; the following review contains references to Kevin Keegan and Barry Davies.
Design: Standing up for itself
Apple is playing babushka dolls off-the-back of its recently revamped iPads, and so the iPhone 12 Pro shares the same flat-edged, boxy finish as the rest of the iPhone 12 range.
Harking back to the fondly remembered iPhone 4, its tabular tendencies mean the iPhone 12 Pro can really stand up for itself, offering a new dawn for video calls and big match streaming with no propping required.
We'll tell you, honestly, we will love it if we're back in pubs by Christmas doing that. Love it.
There's increased peace of mind for those self-standing sessions too, with IP68 water-resistance and new Ceramic Shield glass injected with ceramic crystals to make it supposedly more durable during drops.
The iPhone 12 Pro gets stainless steel edges over the standard 12's aluminum finish, and a more demure choice of colours – graphite, dark blue and silver (gold perhaps not so much).
At 187g the Pro is slightly heavier than 12 that tips the scales at just 162g.
Features: What's the difference between me and you?
Virtually identical specs, virtually identical looks, but extra camera muscle is the way to tell the iPhone 12 Pro apart from the iPhone 12, and where a significant chunk of that extra £200 is going.
The Pro 12MP camera system comprises an extra telephoto lens with a ƒ/2.0 aperture missing from the standard model, and added to the ƒ/1.6 wide and ƒ/2.4 ultra wide offerings.
There's double the optical and digital zoom capabilities, double the frame rate for Dolby Vision HDR video recordings, dual optical image stabilisation, and the much publicised LiDAR scanner for faster autofocus in low-light (interesting), Night mode portraits (very interesting… look at his face, just look at his face) and enhanced AR (oh I say!).
That's possibly a tad harsh, all we're saying is that all but the most ardent of users will feel any of that AR benefit, just like only the most dedicated of snappers will be salivating at the prospect of Apple's forthcoming ProRAW imaging format (more on that in a moment), but it's reassuring to see the iPhone 12 Pro live up to its name.
The bits the rest of us mere mortals really care about are a carbon copy of the iPhone 12. The same 6.1in Super Retina XDR OLED display with a 2532×1170-pixel resolution at 460 ppi, the same superfast A14 Bionic chip, MagSafe for compatible magnetic accessories and wireless chargers, and a battery said to be capable of up to 17 hours multimedia use.
If you've got the abacus out and you're comparing prices, it's worth noting the base model iPhone 12 Pro gets double the storage capacity of the base standard iPhone 12 with 128GB compared to 64GB. It also goes up to 512GB, with the standard 12 curtailed at 256GB.
What you will notice in the iPhone's new super-skinny, super-sparse environmentally friendly box are a couple of key absentees – no earphones and no USB-C to Lightning charging plug.
Display: Truth hertz
Up from the iPhone 11 Pro's 5.8in OLED, the 6.1in OLED HDR panel slips in without adding to the size of the iPhone itself. It's True Tone, offers seriously incredible levels of faithful colour reproduction, and has 1200 nits max brightness.
Addressing the elephant in the room (as Animal Safari AR places an elephant in the room), the iPhone 12 Pro's display has a 60Hz refresh rate. That's same as the iPhone 11, and while perhaps stomachable on the iPhone 12, you shouldn't have to settle for it on the iPhone 12 Pro. For graphically intense games this might prove a sticking point.
That didn't stop us being bowled over by the iPhone 12 Pro's performance with Dolby Vision HDR content. So hypnotised were we by the moody blacks, blazing fireballs, rich colours and epic vistas of Barbarians on Netflix we quickly forgot what the hell was going on.
More nuanced scenes from The Haunting of Bly Manor were packed with detail, while streaming Sky Sports over 4G and 5G felt as involved as possible across a 6.1in diagonal.
Cameras: Light entertainment
If the iPhone 11 Pro delivered a noticeable improvement in image quality and the iPhone 12 is now feeling those benefits and more, the iPhone 12 Pro scales even greater heights with a new seven-element lens wide camera for improved low-light results, an ultra-wide with a 120-degree field of view, and a 52mm telephoto camera with 4x optical zoom for astutely framed portraits.
The lack of a telephoto on the iPhone 12 gives the Pro its most obvious photographic advantage. The long-focus lens coupled with the Pro's LiDAR scanner is a boon for bokeh effect, low-light and Night mode snaps especially. The laser tech even means autofocus feels significantly faster than before and you can even take portraits in Night mode.
The primary wide camera's low-light performance is equally adept thanks to a wider aperture taking in more light. Overall, images seem so much brighter, although if you like your nighttime shots to look as though they were actually taken during the twilight hours, you might be disappointed.
The ultra-wide camera is no different to before, but for epic landscapes like Bristol's Clifton Suspension Bridge, or tight spots looking upwards such as the bass of a tree, the results remain utterly beguiling, and as with the other two rear snappers along with the front TrueDepth ƒ/2.2 aperture shooter, you can use Night mode here too.
Images feel as crisp as they do on the iPhone 11 Pro, but now there's so much more light flooding in. Dynamic range is still DSLR-comparable and just about holds back from veering into overexposure, while iPhones have always been lauded for capturing natural colours and there's nothing to shake the Apple cart here either.
And so to ProRAW. Similar to a normal RAW format used by confident photographers, you basically end up with bigger file sizes capturing more image detail for greater flexibility when editing.
Where standard RAW images can take some tweaking to perfect, Apple claims ProRAW pictures are gradually enhanced by the iPhone's software, although you can still edit them further within Photos or with a third party editing app.
No chance to test it yet, as ProRAW doesn't land until later in the year, but it'll be interesting to see how it stacks up against rivals professing to have Pro camera chops, such as Sony's Xperia range.
For our money, Huawei still sets the standard for smartphone photography, but there's no doubting the iPhone 12 Pro finds itself firmly wedged in the leading pack and ProRAW could be enough to push Apple out in front once more.
With so much going in the stills department, it's easy to overlook video, and the ability to shoot Dolby Vision 4K HDR content at 60fps seems scarcely believable on a smartphone.
Couple that with excellent image stabilisation to counteract shaky hands and disturbing swans suddenly became a favourite new pastime. No waterfowl were harmed in the making of this movie.
Performance: Magnetic appeal
Put succinctly, performance is on par with the iPhone 12. You're getting the same display, same 5G connectivity, same A14 Bionic chip, albeit with an apparent 6GB of RAM compared to 4GB, and the same claimed battery life.
The A14 is Apple's fastest ever chip in a smartphone and compared to the iPhone 11 Pro it feels genuinely faster from the moment you boot up, while navigating iOS remains the most user-friendly experience on a mobile. Period.
Gaming might arguably suffer at the hands of that 60Hz refresh rate, but Call of Duty: Mobile and Grand Theft Auto: Vice City (we couldn't help ourselves) performed admirably with no noticeable lag or motion blur to all but the sharpest of eyes.
In case you missed it, the iPhone 12 series offers 5G connectivity. We took an EE 5G SIM on tour to Bristol and Oxford and picked up download speeds of 280Mbps with uploads peaking at 40Mbps in the network's designated city centre hotspots. The iPhone 12 Pro also appeared to outperform our RealMe X50 Pro 5G for comparable pace.
That meant hour-long Netflix episodes arrived in under 10 seconds and albums via Apple Music in just seven. However, unless you live in one of the lucky urban hotspots, 5G value for money remains highly questionable.
A word on battery life. Apple claims 17 hours of multimedia use on the iPhone 12 Pro – that's an hour less for video playback than the iPhone 11 Pro, and, well, you feel it. We clocked closer to 15 hours with medium to heavy use, and around 15% less when rinsing 5G. At home, connected to Wi-Fi, it fared better in pretty much every scenario.
As previously mentioned, the bundled charging cable is USB-C to Lightning. Apple's reasoning for leaving off the plug is to lessen the environmental impact of abandoned units. Problem is, USB-C plugs aren't exactly commonplace yet, so many will be forking out £19 for a 20W block.
In fairness, we'd highly recommended investing in a 15W MagSafe charger for £39. Not only is the magnetic puck's footprint tiny compared to other wireless chargers, but your iPhone is gauranteed to remain on its hot spot for the duration.
MagSafe is made possible thanks to a magnetic disc placed inside the phone itself, while copper graphite, polycarbonate, a charging coil, e-shield and NFC component play supporting roles.
Apple warns that charging through MagSafe could damage credit cards, security badges, passports, and key fobs if you leave them between the phone and the charger, but you'd have to be a bit of a twonk to do that, right?
It may be another accessories money spinner for Apple, but the potential for innovative add-ons is vast and we're excited to see where Cupertino and third party companies take the technology.
Put your iPhone 12 in one of Apple's MagSafe silicone cases and it'll even stick to kitchen appliances – great for streaming shows while cooking. Standing the phone up on its own is so first section of this review.
Verdict: iPhone 12 Pro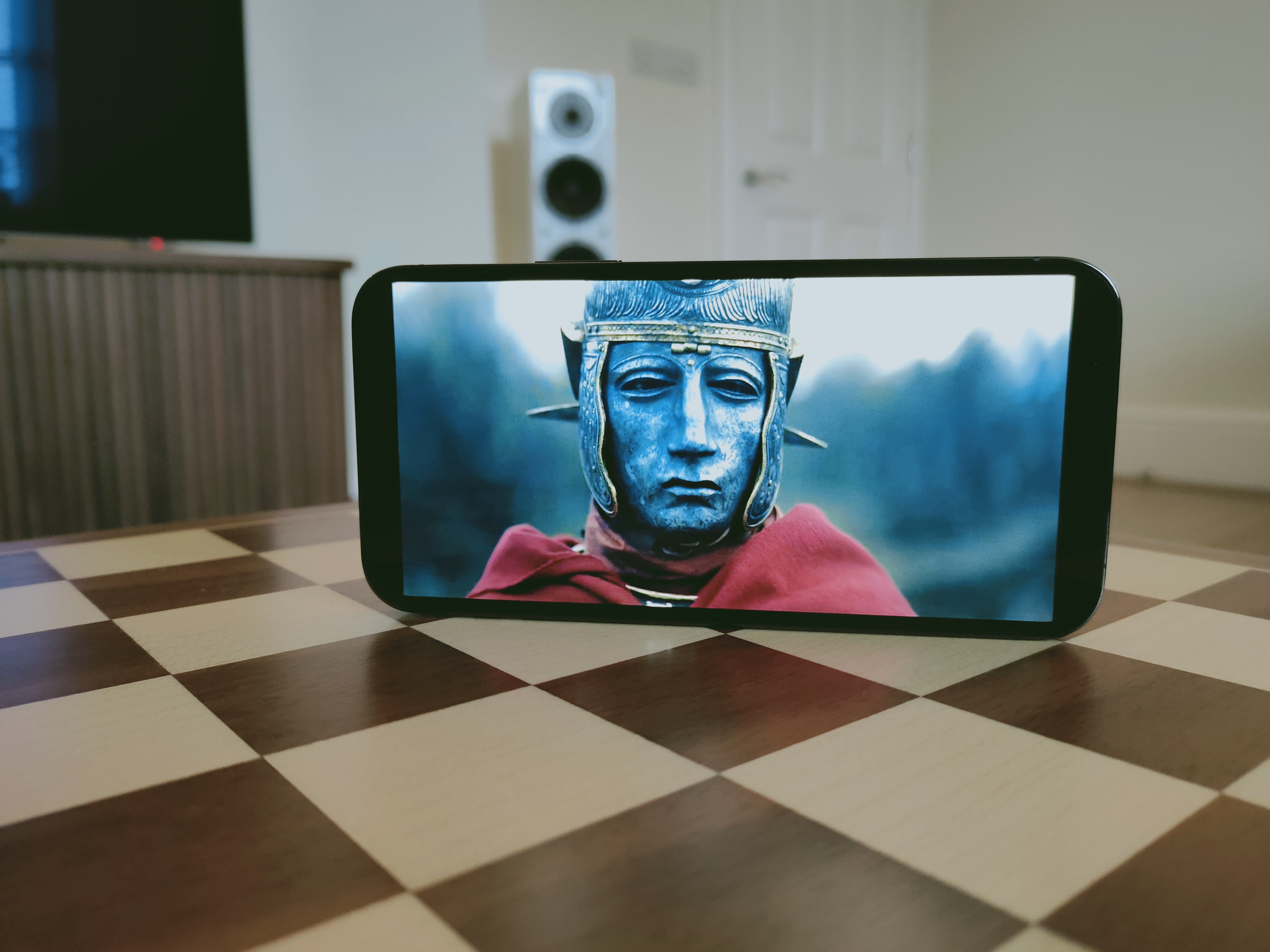 Having spent a good fortnight with the iPhone 12 Pro, the notable – if somewhat niche – achievements are evident everywhere. This feels like the first iPhone that really lives up to its Pro moniker, but as to who will actually use it to its limits it's hard to say.
The camera setup is the real selling point. Once you've used a telephoto lens it's hard to let go and the LiDAR scanner really does have noticeable photographic benefits that far outweigh anything to do with AR – for now anyway.
Thing is, if photography really is your thing, then an extra £100 bags you a better camera setup and a bigger display on the 12 Pro Max, and if it's not, then the iPhone 12 saves you £200 and will be more than sufficient for your needs.
Is the iPhone 12 Pro a killer phone? Yes. We loved the iPhone 11 Pro and this improves on it in nearly every aspect. But is it the iPhone you should buy? We're not so sure.
Tech specs
| | |
| --- | --- |
| Display | 6.1in 2532×1170 OLED HDR |
| Processor | A14 Bionic |
| RAM | 6GB (est) |
| Storage | 128GB – 512GB |
| OS | iOS14 |
| Cameras | 12MP wide 12MP ultra-wide 12MP telephoto & ToF 3D LiDAR rear, 12MP front |
| Battery | 2815 mAh (est) |
| Dimensions | 147x72x7mm |
| Weight | 187g |
Stuff Says…
An iPhone for the few and not the many, the 12 Pro is for serious photographic fiddlers and AR experimenters
Good Stuff
Beautiful boxy design
Intelligent camera improvements
5G connectivity
MagSafe innovation potential
Faithful colour reproduction
Bad Stuff
Display refresh rate only 60Hz
Mixed battery life
No USB-C
No earphones or charging plug