App of the week: Over review
Want to add text to your iPhone or iPad photos? About to draw on your screen in pen? STOP! Use Over instead, because it's really good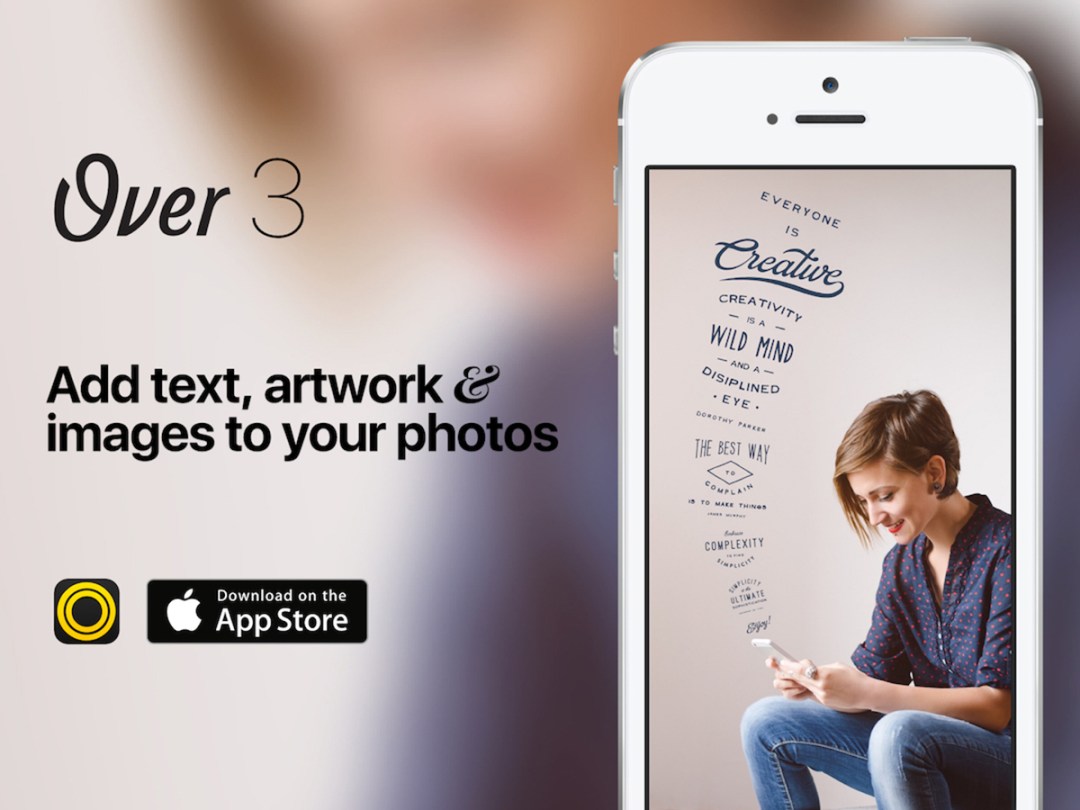 It's become something of an in-joke of late for iOS developers to write elaborate and entertaining release notes. In Over's case, however, version 3.0's notes were effectively an apology. The developers cunningly framed their feature list by saying sorry that they'd not given everyone all the things they'd been clamouring for sooner.
Long-term Over users might wonder what all the remorse (sincere or otherwise) is about. After all, the app has long impressed as being perhaps the best iOS app for adding great-looking text to photos. And even in an era where the Photoshop-like Pixelmator exists for iOS devices, there's still a place for more focused creative software.
Text addict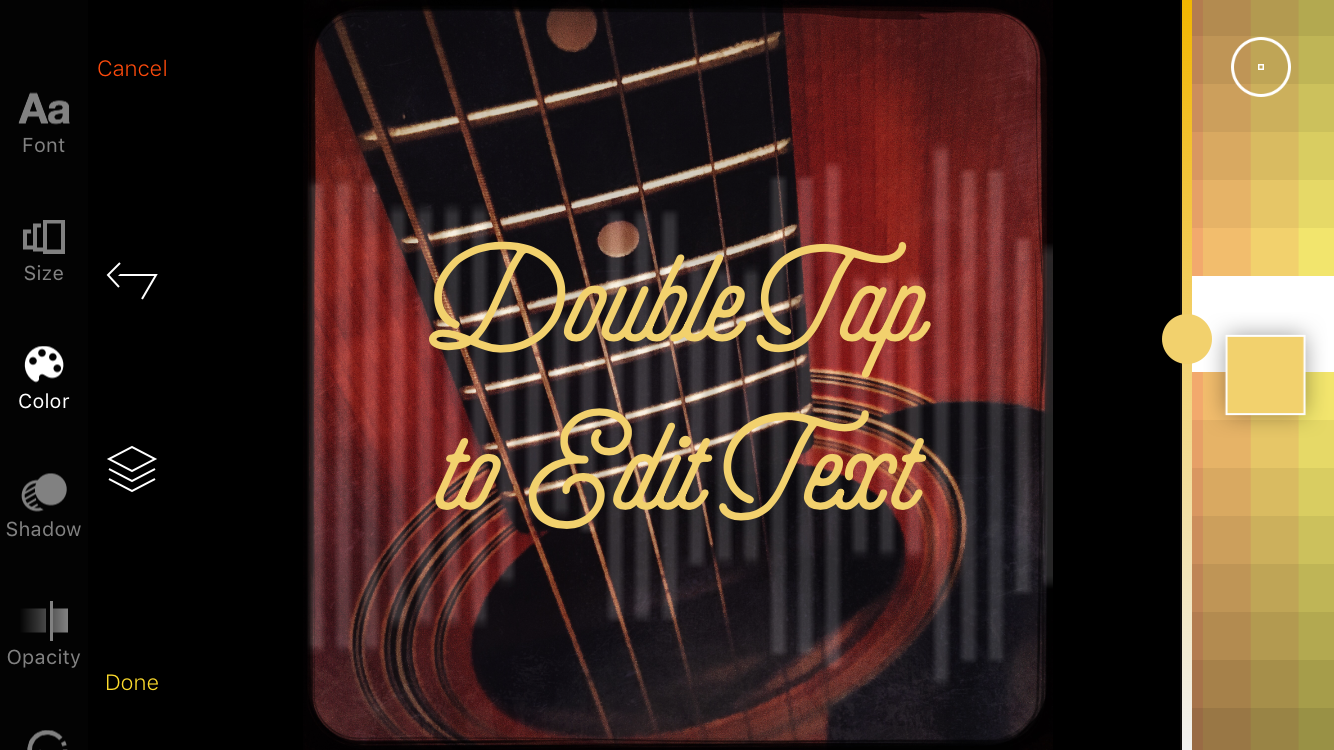 Pleasingly, while yelling SORRY in all-caps, Over's developers have smartly not thrown out everything that was great about the previous version. It still treads a fine line between usable and playful, with an interface that requires you to learn how everything works, but provides plenty of fun while doing so.
The basics remains familiar, though: you load a photo, and then bring in the main actions menu, which has its icons on a dial. You can add further images (which appear on layers that can be blended), along with text and artwork. There's no full-fledged image-editing, but you can make basic adjustments: cropping; blurring; tints; opacity. Text is the main reason for firing up Over, though, and here it excels.
Fontastic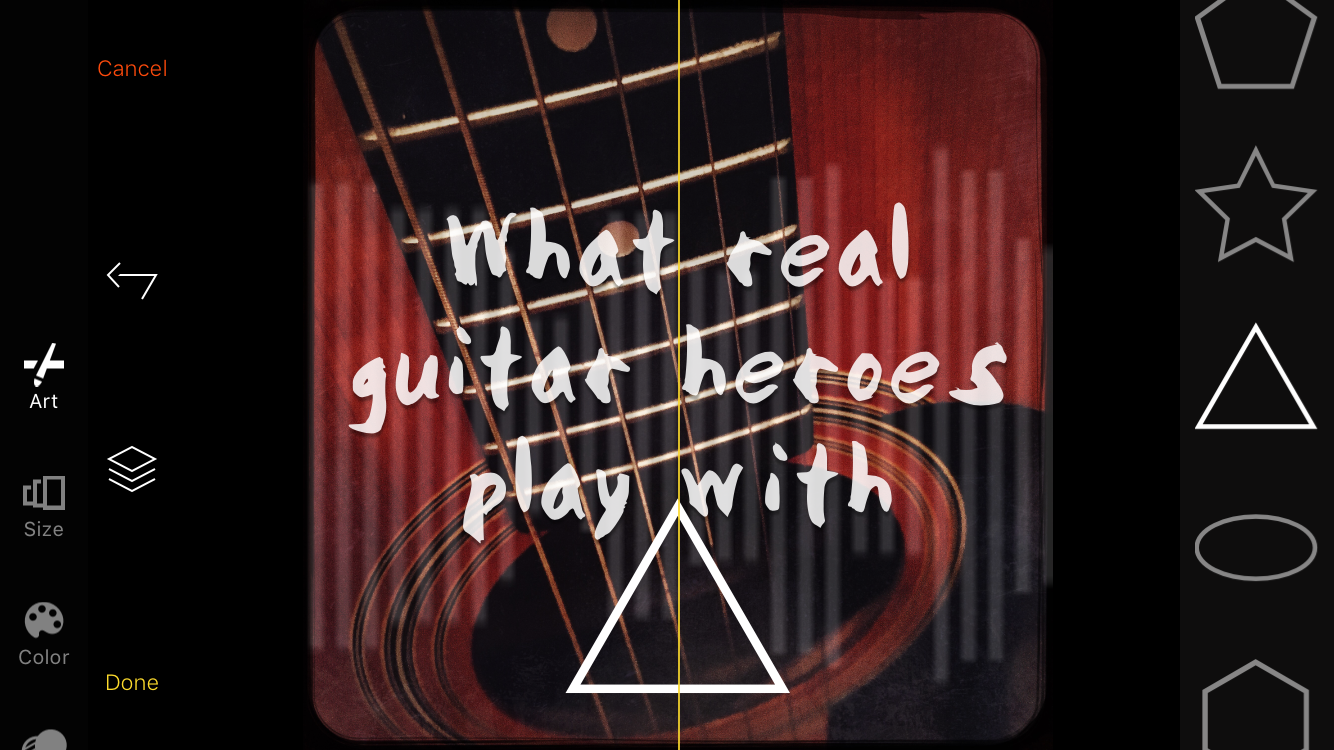 You can add multiple text elements, each of which can be individually styled. There's a range of high-quality fonts built-in, and these can be resized and recoloured. Those hankering for a touch more typographic precision will enjoy the alignment, (pixel-perfect) nudge and spacing options. This revision adds masks and drop-shadows, along with a much-requested undo, although new landscape smarts are the real win. No more will you shift your device's orientation and accidentally obliterate your entire layout.
Naturally, there are some shortcomings. Although we like the interface in general, some aspects of it are initially somewhat baffling. Over's certainly not the most immediate of apps. And, as ever, you may find yourself eventually tiring of the built-in fonts and artwork. Still, the former's only an issue if you're not prepared to spend a bit of time getting to know a new incarnation of an excellent app; and the latter can be dealt with by firing up your digital wallet and splashing out on some new goodies, which come in at a very reasonable 79p a pop.
Over is available from the App Store and requires an iPad, iPhone or iPod touch running iOS 8.0 or later.
Stuff Says…
A smart, fun means of adding text and artwork to iOS photos just got a whole lot better.
Good Stuff
Plenty of great built-in content
New and genuinely useful tools
Fun to work with
Bad Stuff
A few weird interface components
Could do with smarter alignment tools