Amazon Kindle Oasis review
A jaw-droppingly expensive e-reader that oozes class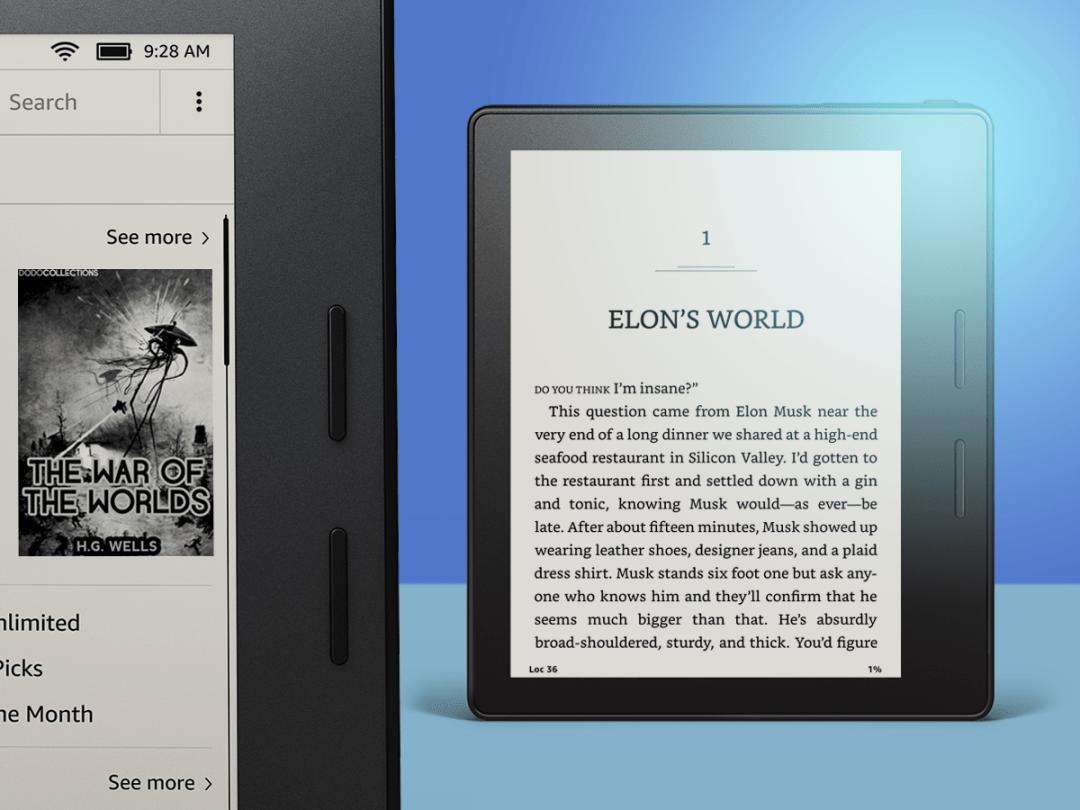 You know how owning a Maybach is the ultimate rapper's status symbol? Forget about DJ Khaled's Snapchat, so much self-worth is invested in this one car by MCs that it seemingly holds the keys to success. More so than even your own dedicated sneaker brand or a chest draped in gold chains and godawful tattoos.
Well, I reckon Kindles are basically the same thing for middle class suburbanites. Want to assert your moral superiority over Deidre down the road? You best be rockin Amazon's brand new Oasis as you roll your trolley down the local Waitrose's wine aisle. That is how you look 'on fleek' in Windsor.
I mean, let's be honest, you could happily read E. L. James' latest novel on your iPhone, but that wouldn't be anywhere near as opulent as devouring it on a dedicated e-reader. And the Oasis is the most swanky one you can buy.
It costs how much?
Sasquatch, Godzilla, King Kong, Loch Ness, goblin, ghoul, a zombie with no conscience. Question: What do these things all have in common? They're all about as terrifying as the Kindle Oasis' price tag. Get the Wi-Fi and 3G version of this e-reader and it'll set you back a monstrous £330. That's more money than you'll have to lay down for an entry-level iPad mini 4.
Before you ask, the Wi-Fi only version of the Kindle Oasis isn't much cheaper either. It'll set you back £270, which is still a lot of money for something that can show you ebooks and graphic novels in black and white. Especially given the Kindle Paperwhite costs £160 less and offers pretty much all the same features.
Then again, is the Oasis really such a raw deal?
The real slim shady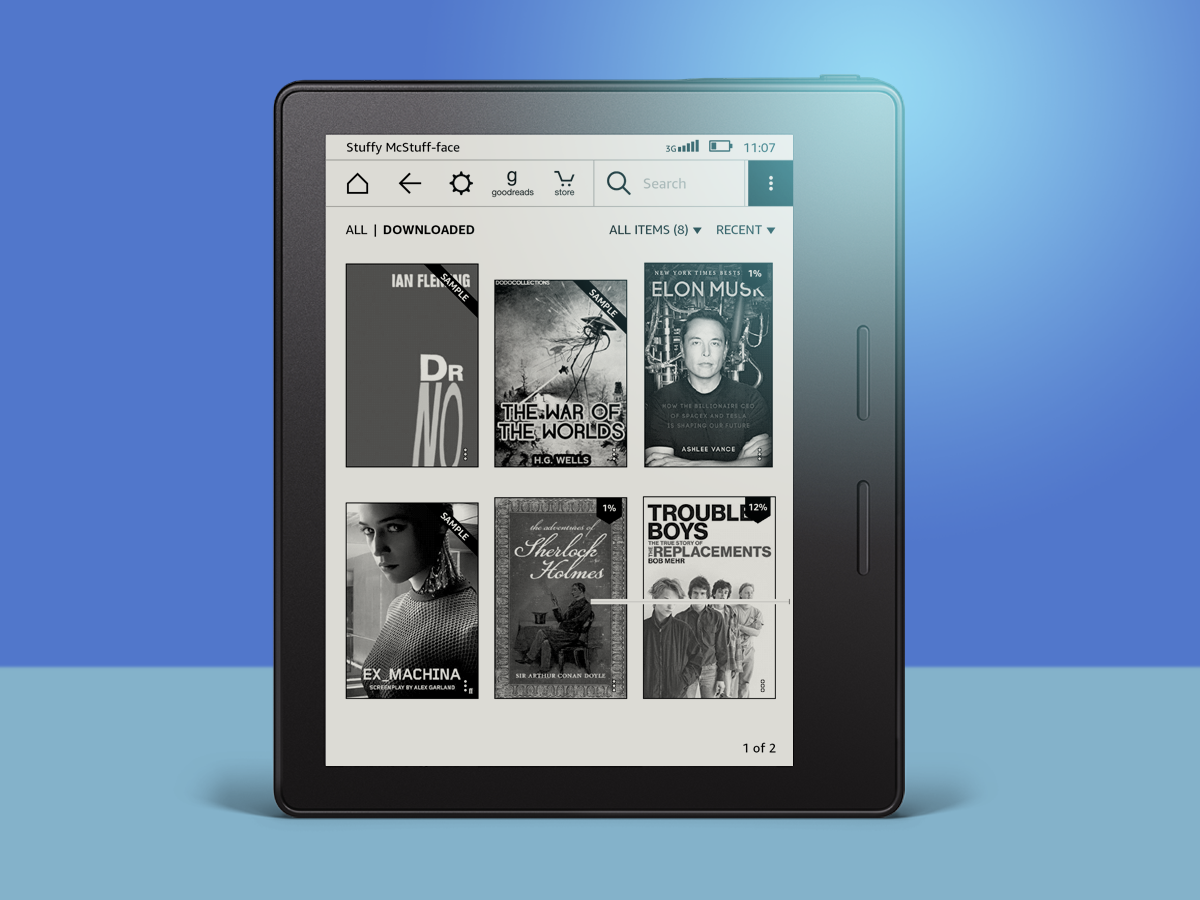 Let's assume for the moment that you really love to read. And by that I don't mean that you roll deep with Tolstoy and Dostoevsky, just that you devour your way through a tome per week. Then the Kindle Oasis is the best e-reader you can buy. Or, to be specific, it's the best Kindle you can buy. Amazon is pretty much the only company making these things anymore.
As with all toys for rich people, the Oasis' superiority revolves almost exclusively around its design. At its thinnest point this Kindle is an astonishing 3.4mm slim, while its 133g weight (without a cover) means it's around a third less heavy than the 188g Kindle Paperwhite with Wi-Fi and 3G. For a device that's largely made of a plastic polymer, the Oasis really does feel deluxe in the hand. It's even compact enough to fit in a tracksuit pocket.
If spending an evening in with Nate Silver's The Signal & the Noise could ever be described as a baller move, then this scenario would probably involve an Oasis. And a bottle of Grey Goose and some XO, but the point remains. This Kindle is a very pleasant device to while away several hours with. The slight ridge on its back means it's easy to grip, even when you feel a 7pm nap coming on.
Cover me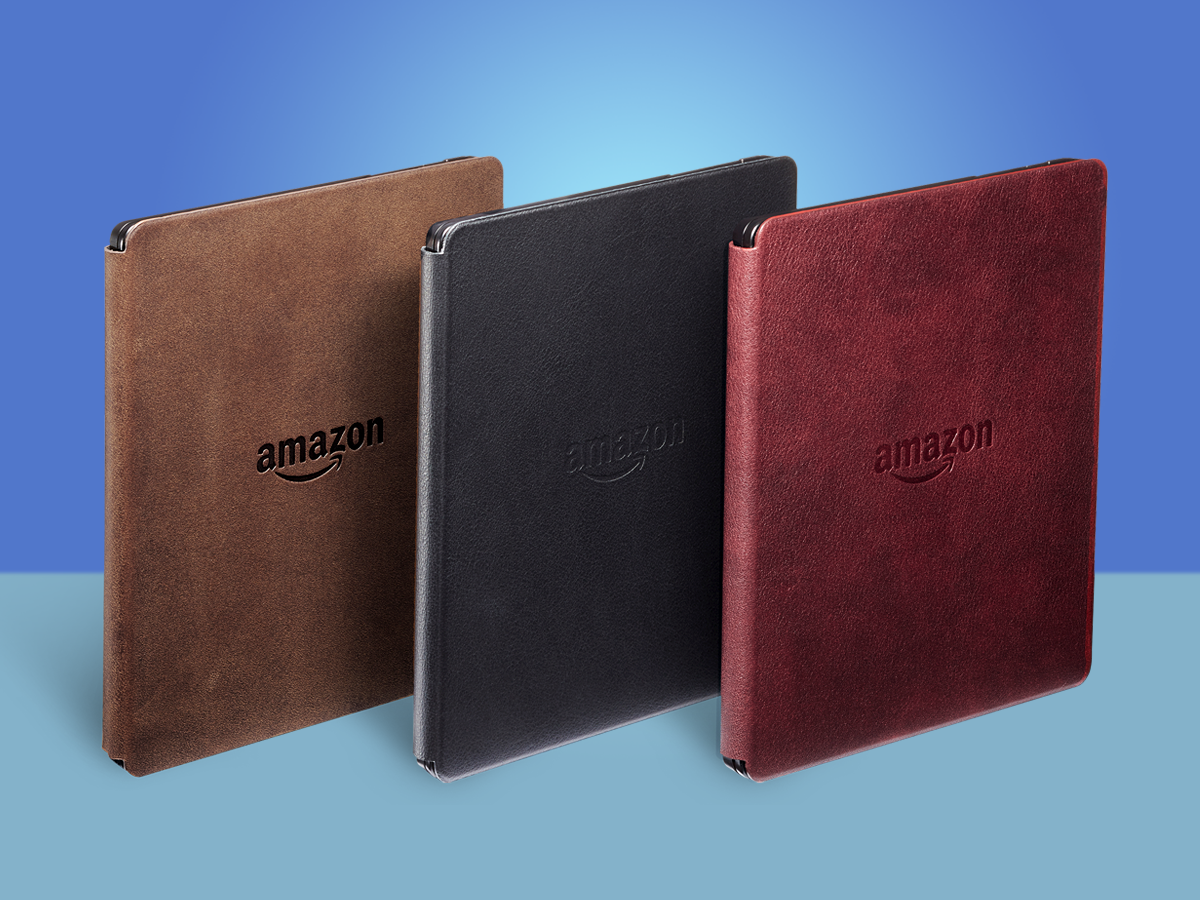 That's just if you use the Kindle on its own though. Every Oasis comes with a complimentary leather cover that's available in three colours for you to choose from: walnut, merlot or… black. Because apparently 'brown' and 'red' don't scream sophistication in the quite the same way.
Aside from embodying the very essence of 'swish', more so than The Life of Pablo, this cover also boosts the Kindle's battery life from two weeks to a more substantial nine when you magnetically attach it to the Oasis' metal pogo pins. Not only is this process about as easygoing as a rap feud with Meek Mill, the cover and Kindle slap 'Back To Back' in a second, it also means the Oasis will offer you the greatest battery life out of any Kindle.
All of the lights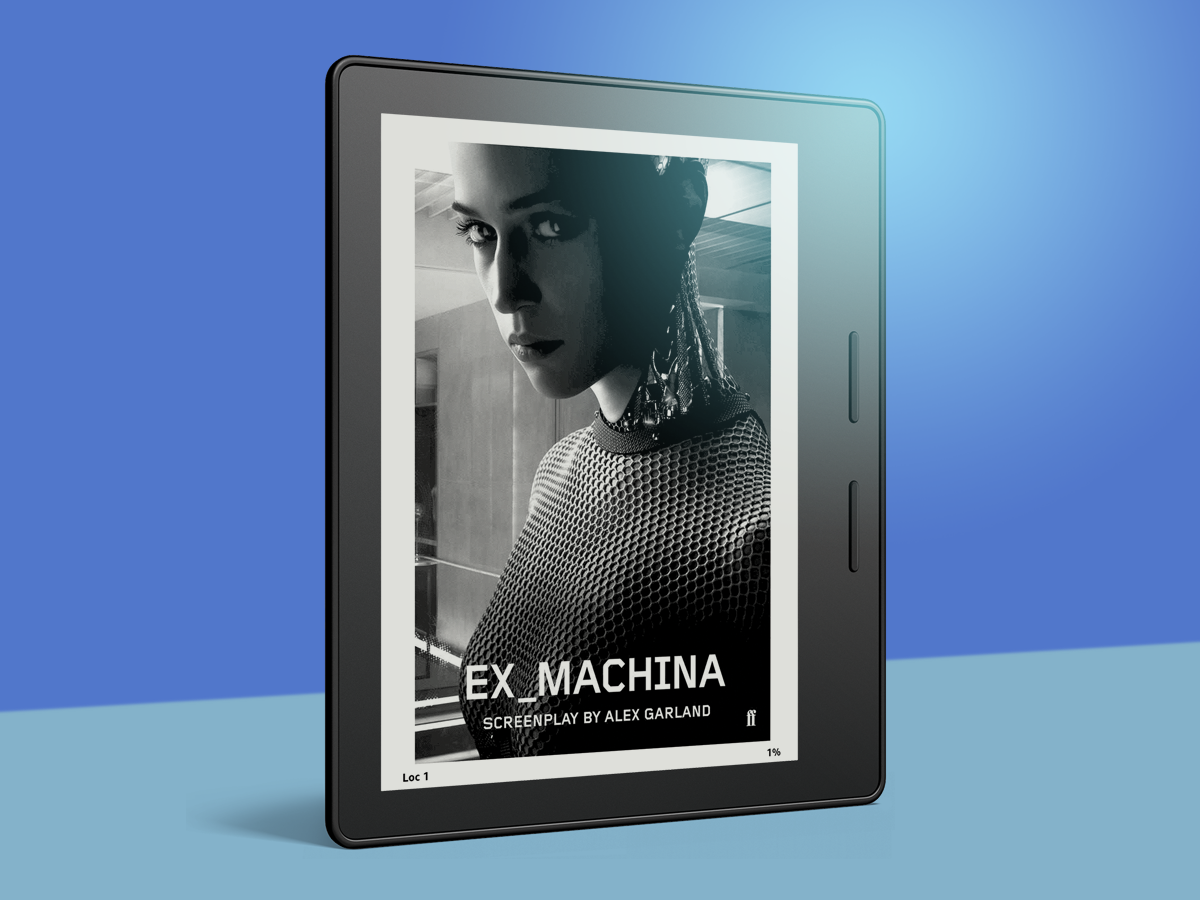 I've got a bone to pick, the Oasis' 6-inch touchscreen display isn't quite as fully featured as the one as you'll find in Amazon's cheaper Kindle Voyage. Sure, it's got both the same 300 pixels per inch resolution that ensures text is pin-sharp and effortless to skim through, and the latest E Ink Carta tech to avoid onscreen glare and reflections. In terms of backlighting, the Kindle Voyage is adaptive to the conditions around you, whereas the Oasis forces you to turn brightness up and down in its settings.
In terms of faux pas, this isn't quite as bad as confusing Biggie and 2Pac at a Compton block party, but it does call this Kindle's value into question. I mean you'd expect a device this extravagant to come with all the trimmings, right?
In Amazon's defence, it'll argue that the Oasis' backlight is still superior to the Voyage's. This is because it features a different LED alignment where the diodes have been shifted from the top and bottom of the display to its sides. This allows for more LEDs to be used for stronger lighting and reduces the distance the light has to travel from edge to edge.
As much as text really does pop off the Oasis' screen, proving infinitely more preferable to read than on a smartphone, an adaptive display wouldn't have gone amiss either. Anyone who's handled a Samsung Galaxy S7 or LG G5 will attest this trick is especially useful for both preserving battery life and ensuring your eyes don't get tired after extended periods of usage. Amazon claims the reason an adaptive display is missing from the Oasis is to preserve the thinness of its latest Kindle.
Elsewhere, the Oasis offers physical 'page turn buttons' instead of the Voyage's pressure sensitive alternatives, but that's not such a big deal. I actually prefer the tactility that you get with the Oasis, even if it means lifting your finger to flip onto another page. The horror!
Encore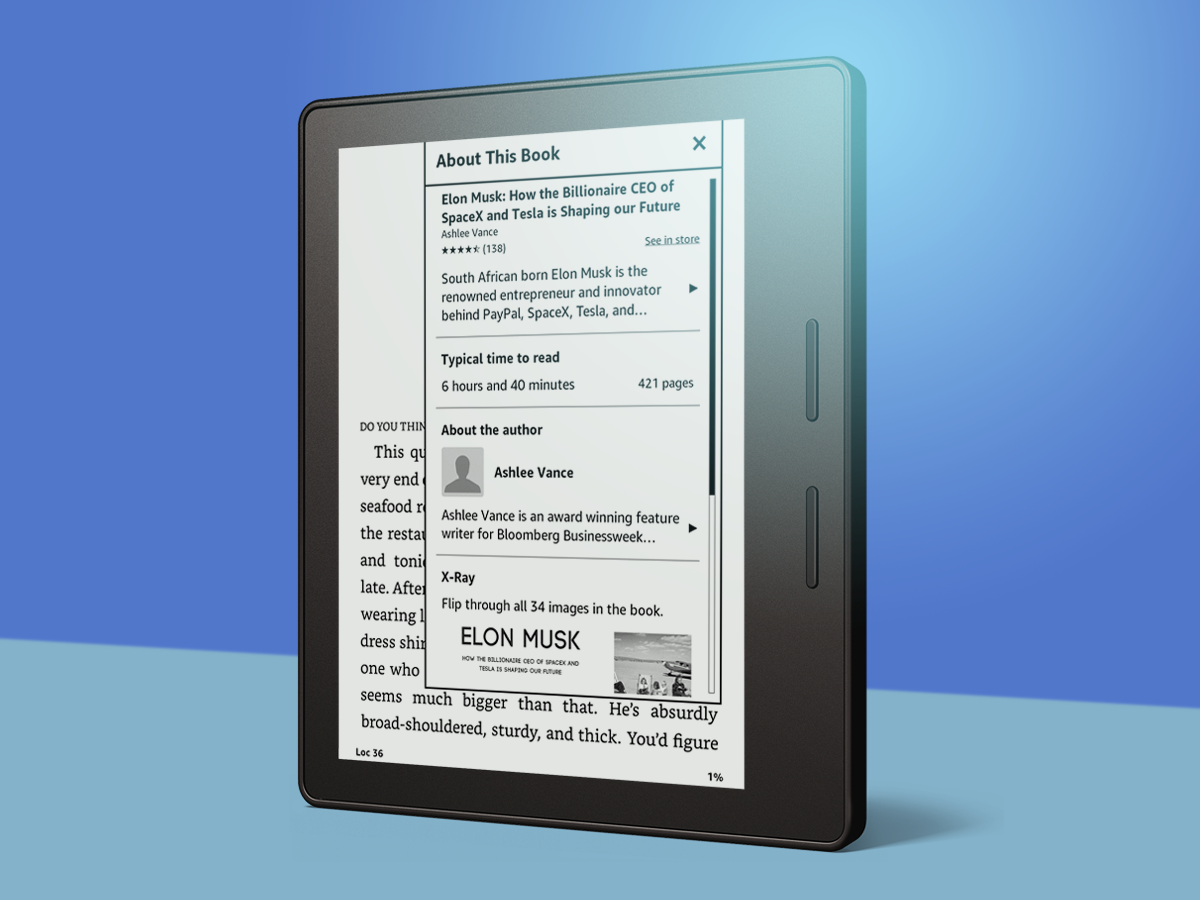 Aside from its software, that's pretty much all you need to know about the Kindle Oasis. And if you've ever owned one of these e-readers before you'll be familiar with that too.
As per last year's Voyage, ordering books is frighteningly simple. You just type their title into the Kindle's search bar and it'll take you straight to the relevant page on Amazon's store. Within a couple of minutes of turning on the Oasis I'd already invested in Trouble Boys: The True Story of The Replacements and Ashlee Vance's Elon Musk biography. Those will take me at least a month to trawl through, but for anyone who's reading pace is more akin to the spitfire flow of 2 Chainz then Amazon's Kindle Unlimited service should suffice. It offers you the Netflix-like choice of 1 million books to peruse for £7.99 per month.
The process of reading is perfectly effortless too. With 4GB storage, the Oasis can store thousands of ebooks – just like any other Kindle. Tweaking the text size and font, checking the meaning of words and sharing choice passages only takes a few touchscreen taps as well.
Amazon Kindle Oasis verdict
So let me be entirely clear about this. If you're looking to get an e-reader for your summer holidays, then the Paperwhite will do just fine. It has a great screen and backlighting like the Oasis, and it costs less than half the price of this brand new Kindle.
That said, don't come crying to me if Charles and Diana on the poolside sunloungers opposite turn you as green as the mint in your mojito. Why? Because they'll be reading the latest trashy thriller on their Oases, instead of the peasantry's e-reader of choice.
Buying an Oasis is the decadent option after all and, while that Maybach remains out of reach for all but Britain's landed gentry and possibly Skepta, it never hurts to show your class.
Buy the Amazon Kindle Oasis here
Stuff Says…
If you've got the Cash Money, this e-reader is the best you can buy. We can't knock its hustle.
Good Stuff
Fabulous lightweight design
Pristine screen
Easy-to-use software
Bad Stuff
Really, really expensive
No adaptive lighting