Airframe Airframe review
The Airframe is designed by an architect and will be a devil to clean thanks to the fancy looks. But it rides well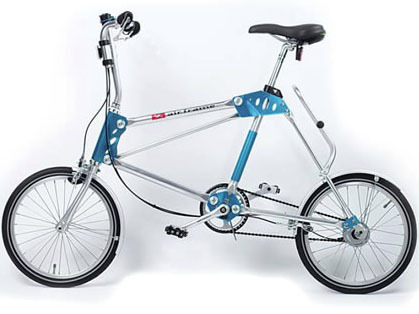 The Airframe is one of the lightest folding bikes around. And one designed by an architect – which you can tell just from looking at it.
If you're working against the clock there's potential for catching your fingers while clicking things into place if you're not careful.
Once you're on the road, the Airframe looks and feels a bit 'industrial', particularly when folding and unfolding. Not to mention the sorry fact it's a devil to clean. But out
and about its ungainly frame rides well, if slightly twitchily, with good gearing, excellent adjustability and luggage options to boot.
Like all small-wheeled bikes, you'll want to avoid potholes and sunken drains. Plus, it's just about in that pricing sweet spot for folders.