Acoustic Energy Wi-Fi Internet Radio review
The Acoustic Energy Wi-Fi radio receives 2500 stations and, hooked up to internet radio specialist Reciva, can access 99 per cent of the world's radio offerings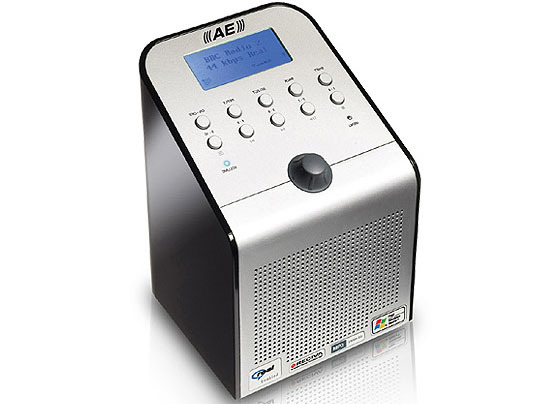 So, your digital radio receives more than 50 stations? Excuse us while we employ an industrial staple gun to avoid our smug grins reaching irrecoverable proportions. You see, this little chap currently receives 2500.
Radio goo-goo
Just add a computer, a broadband connection and you're ready to tune into Fabustereo – a particularly informative Guatemalan news station – or whichever station pleases your frisky wishes.
The mains-powered Wi-Fi Radio hooks up with internet radio specialist Reciva, and can access more than 99 percent of the globe's estimated 10,000 radio stations. If, while surfing via your PC, you find a station not listed on the Acoustic Energy's menu, visit reciva.com, add it to the database and the next day it should appear on the unit's menu. 
Radio ga-ga
Operation is simple. However, just 10 presets seems stingy, plus a battery option would make sense. Once up and running, the twin drivers deliver a clear and precise sound, provided the station you're tuned to is broadcasting at decent quality.
The compact size means smallish bass, too, but for the kitchen or bedroom the sound is absolutely fine. And, if you tire of the masses of radio stations, you can use the Acoustic Energy to play your computer's music files. We like.