Acer Aspire Switch 10 E review
A laptop-tablet hybrid for under £200. Is this Acer too good to be true?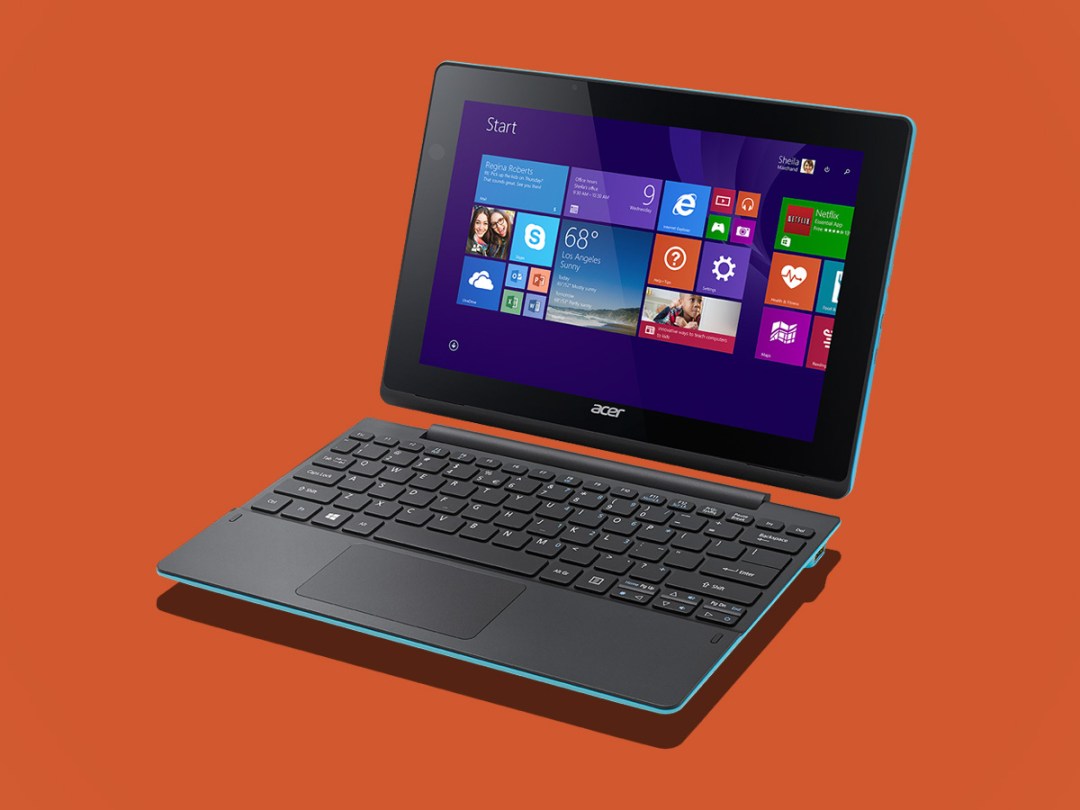 Since the advent of Windows 8, we've seen an endless swell of laptop-tablet hybrids be thrust into the world.
Some of them, such as Microsoft's Surface Pro 3 and the Asus Transformer Book T100 Chi, are impressively flexible machines – as good for work as for dossing about on Netflix. Others, however, have been dogged by compromise.
At first glance, Asus' Switch 10 E is an affordable and attractive bit of kit that's available in an array of funky colours. Weighing nearly 1.2kg, it's a little on the heavy side, while spec-wise the E isn't as powerful as the last year's plain old Switch 10.
As is the case with any new Adam Sandler movie, you may well be wondering who the Switch 10 E is made for. More importantly, is it both cheap and good? We've got the answers.
POP, DOCK AND LOCK IT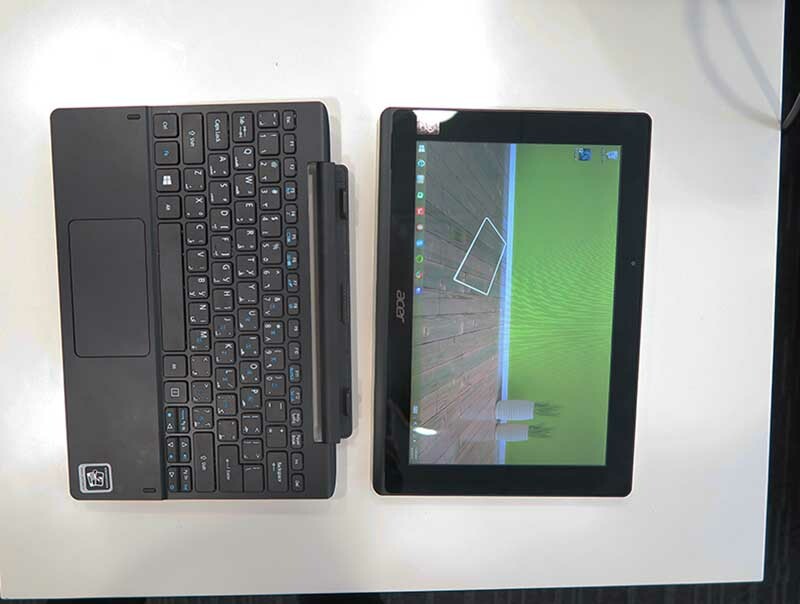 The Switch 10 E is more of a tablet with an attachable keyboard than it is a fully-fledged laptop. When you've got work to be done, you're going to need to dock in and take advantage of the keyboard's 500GB of additional storage space. The tablet comes with a respectable 32GB in its own right.
Despite its Netbook-like size, the Switch 10 E's keyboard is easy to use. It took us no time at all to become accustomed to the reduced spacing between keys. Even more significantly, the Switch 10 E comes with a trackpad that lacks clicky buttons, relying on multi-finger gestures instead, which we found to be responsive and lag-free.
Really, it's the tablet part of the Switch 10 E you'll be fondling most. And that's where this economically-minded machine feels less like a bargain.
Forget 4K. This Acer's screen is barely HD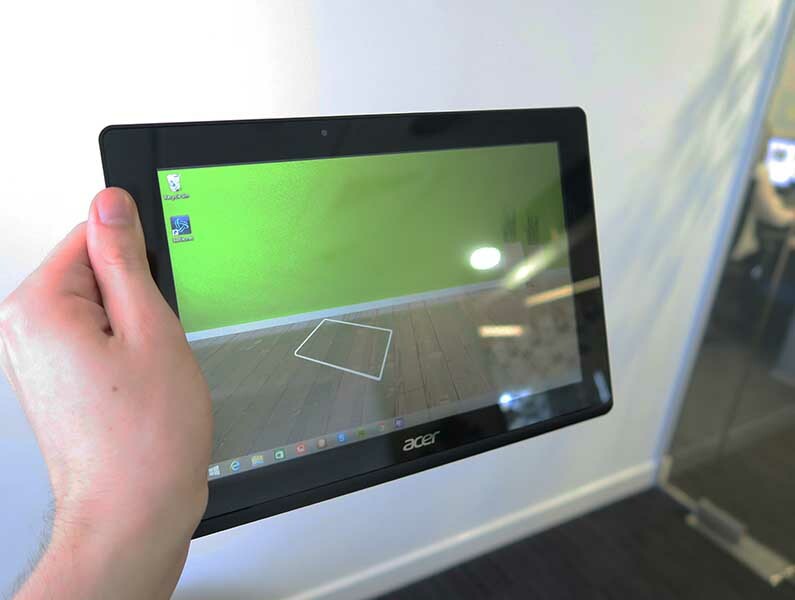 The Switch 10 E's is a 10.1in WXGA IPS multi-touch affair with a 1200×800 resolution, and the Gorilla Glass on the front gives it some protection against scratches.
In an era where we're spoilt rotten by Full HD smartphone screens and eye-blistering 4K TVs, that resolution looks decidedly lacking, especially when you consider that the 'E'-less Switch 10, 11 and 12 all have Full HD. This 10 E is cheaper, though, and the resolution is one of the compromises that's been made for the sake of affordability.
The display does possess good viewing angles, but it also gives off a fair amount of glare, which can be a bit of a pain when trying to use the Switch 10 E outdoors.
Tipping point problems
One issue that deserves special mention is the tablet's tipping point. Tilting the screen when docked to any angle exceeding 45° will cause the device to tumble over like it's just sunk a triple absinthe. When rested on your lap with the screen too far reclined it will frequently – and rather frustratingly – turtle itself onto its back.
Thankfully the magnets in the hinge are just about strong enough to keep the tablet and keyboard connected when this happens, but only just. On more than a few occasions I've found myself snapping the tablet off the keyboard when picking it back up.
LIL' SLUGGER
Equipped with a 1.33GHz Intel Atom Z3735F Processor, 2GB of DDR3 and Intel HD graphics – this is a machine designed for basic tasks. When you also consider the Switch 10 E's price, then its performance issues when dealing with CPU-hungry apps and giant spreadsheets are tolerable.
Generally, the 10 E is more than capable of playing back video and running less demanding games such as Hearthstone with only a few slowdowns in performance. The tablet does get a little warm with extended use – not enough to cause serious concern, but enough to cause sweaty palms.
On both the rear and the front of the tablet you'll find a 2MP camera. Again, nothing groundbreaking, but reliable enough for when you need to make the occasional Skype call.
Everyday Battery
With frequent use involving gaming, streaming videos and Internet browsing, we managed to eek out a healthy seven and half hours use out of the Switch 10 E. Not quite as long as the 12 hours claimed by Acer, but it's enough to last you a normal working day. If you were to run it on reduced brightness, and with less tasking applications, you could squeeze a solid eight or nine hours of juice without a worry.
Acer Aspire Switch 10 E verdict
The Switch 10 E is a serviceable piece of kit that's lacking in finesse. It should really have a Full HD screen and that tipping point is unnecessarily irritating, but for just under £200, you should probably be prepared to accept a few rough edges.
While it might not be the fastest or flashiest hybrid out there, it's a well-priced machine with enough oomph to handle most everyday tasks. For anyone in the market for a cheap Windows device, this will just about do the job. But if you've got an extra bit of cash available, the £350 Asus Transformer Book T100 Chi offers more power and fewer compromises.
Tech specs
| | |
| --- | --- |
| Operating System | Windows 8.1 |
| Processor | Intel Atom Z3735F |
| Display | 10.1" WXGA iPS Multi-Touch LCD |
| Memory | 2GB DDR3 |
| Storage | eMMC 32GB + 500GB HDD in dock |
| Connectivity | WLAN 802.11, Bluetooth, microHDMI, MicroSD card slot, audio jack, 1 x USB 2.0 |
| Webcam | 2MP front camera + 2MP rear |
| Battery | 2-cell Li-Polymer battery |
Stuff Says…
Go in with low expectations, and you'll be gifted with a compact, portable hybrid that doesn't break the bank.
Good Stuff
Easy to carry around
Large HDD built into keyboard
Low price tag
Bad Stuff
Low specs
Some design flaws