Acer Aspire S7 review
Can Acer's latest lap warmer bring the fight to Google's Chromebook Pixel and Apple's MacBook Air? We find out...
Intel's much-vaunted Ultrabooks may have been quiet recently, thanks to the big noise Google made with its Chromebook Pixel and tablet-cum-laptops such as Dell's XPS10, but the format is still very much with us in the slim form of Acer's Aspire S7, which sticks to the Ultrabook specifications while adding a few nice bells and whistles. And a touchscreen.
It's the same price as the Chromebook Pixel and the Macbook Air, but how does it shape up against these behemoths of computing?
design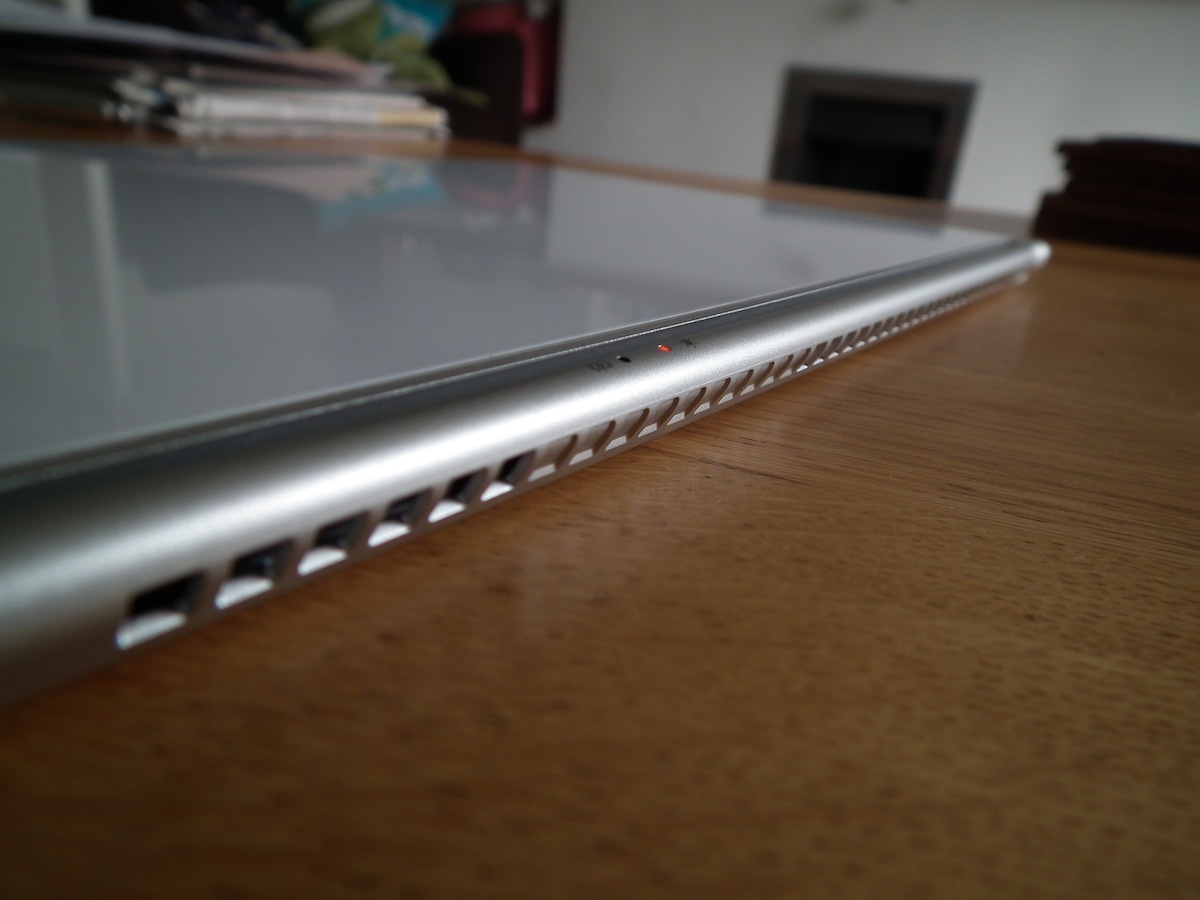 The S7's white Gorilla Glass finish may make it look like something a hipster Stormtrooper would use in the Death Star deli, but it certainly stands out in a world dominated by brushed aluminium.
That particularly ubiquitous metal is employed for the keyboard surround, with responsive chiclet keys that automatically adjust their backlighting based on your surroundings. It's skinny, too: its 11.9mm depth is a whole 6mm more svelte than Apple's Macbook Air.
screen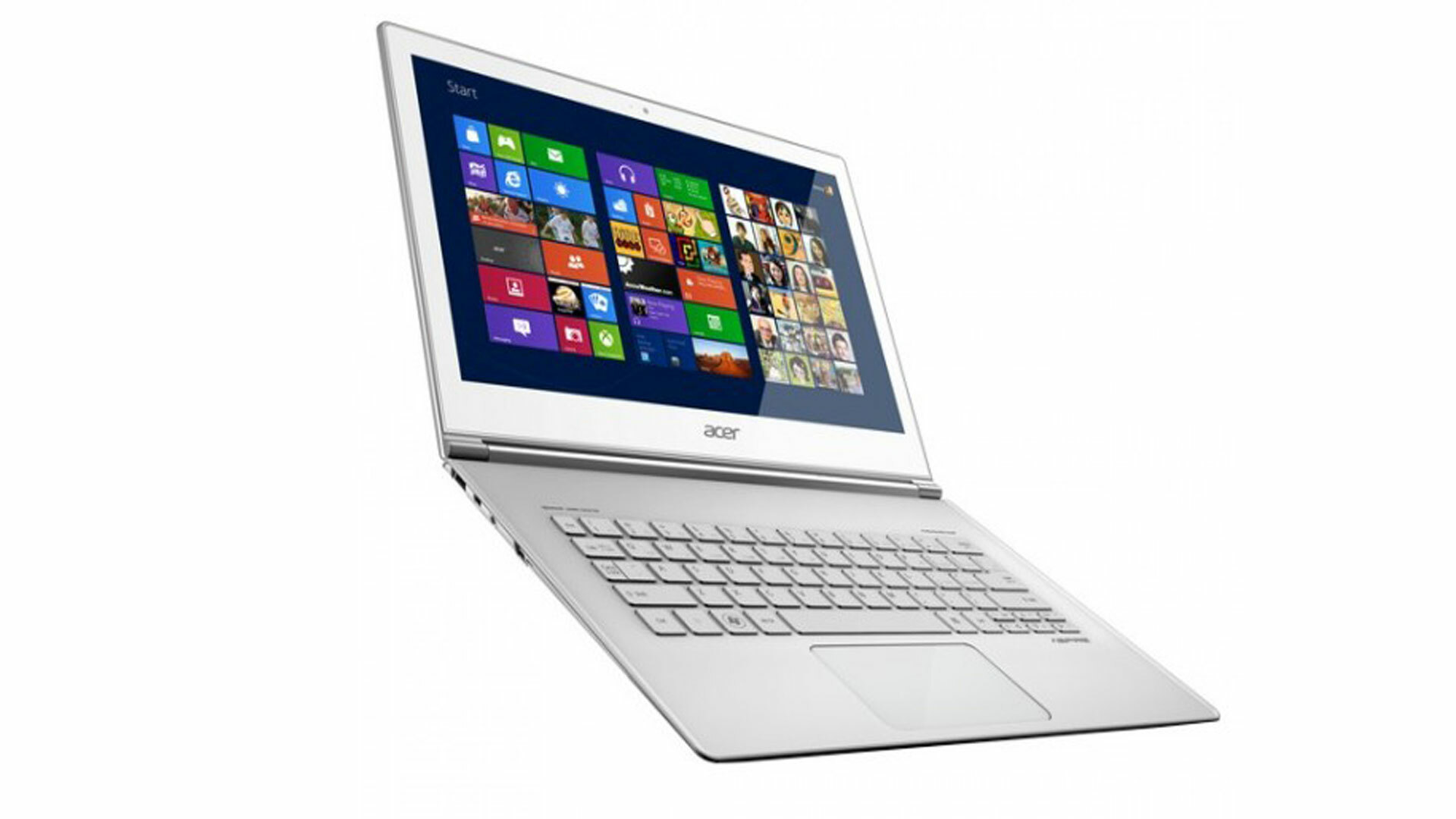 At 1920 by 1080 pixels the S7's screen is quite wonderful to look at, and it's got a higher pixel-per-inch count than the Macbook Air.
The hinges are stiff yet compliant, which is especially important when you're prodding the screen, and it can be unfolded to lie completely flat. Viewing angles are fantastic, and it's bright and clear even on sunny days.
performance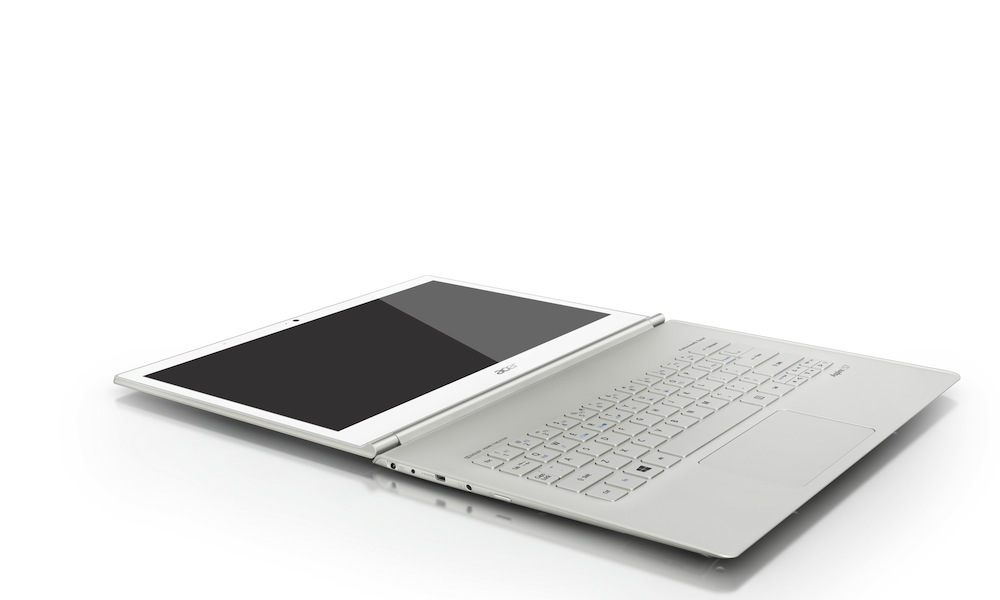 As the S7 subscribes to Intel's Ultrabook specifications it's fairly sprightly.
Within you'll find a Core i5 processor tuned to 1.7GHz, which is backed up with a modest 4GB of RAM and Intel's integrated 4000HD graphics. It's not exactly top-of-the-range, but it will allow for some light low-res gaming on the latest titles.
Windows 8 boots almost instantaneously thanks to the 128GB SSD, but it will fill up fast.
portability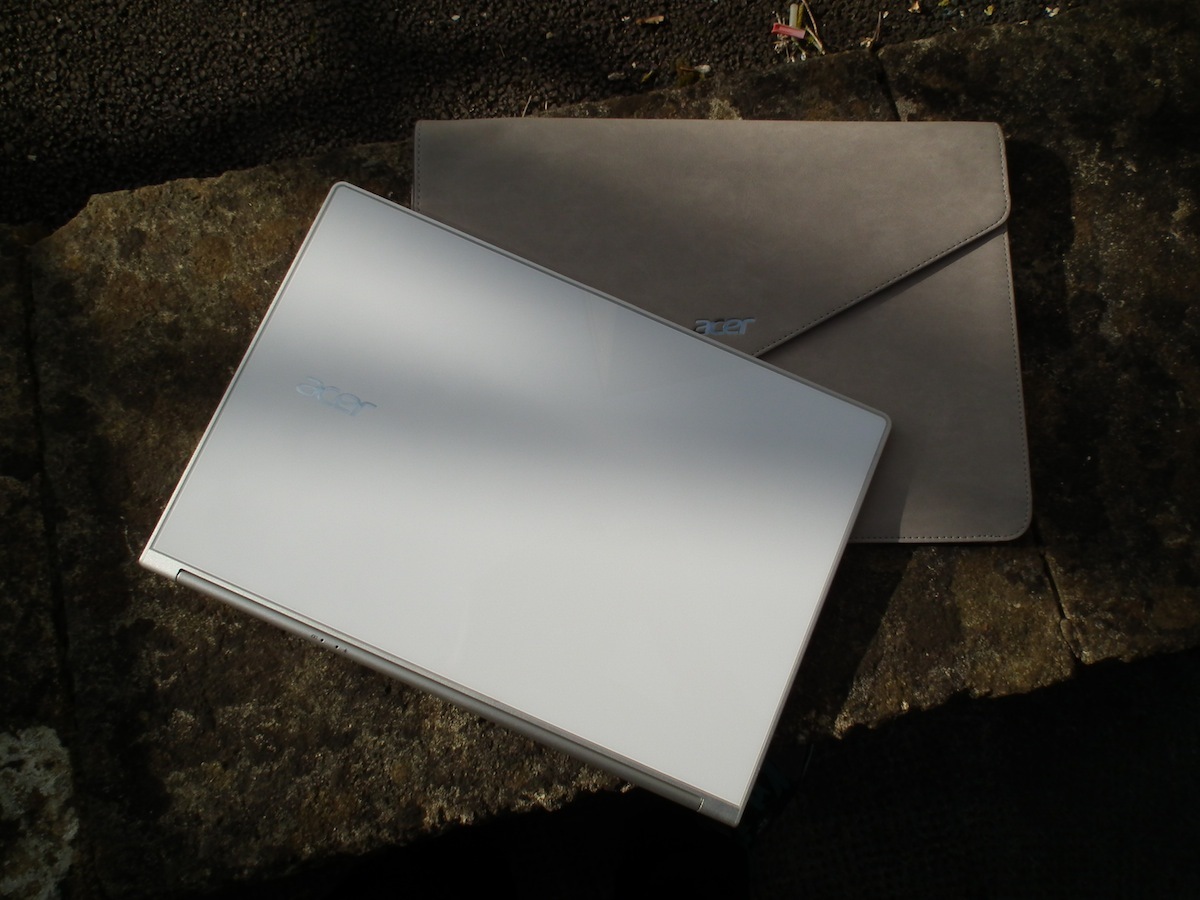 At 1.2kg the S7 is roughly the same weight as Apple's Macbook Air, and it makes the Chromebook Pixel's 1.5kg feel cumbersome.
Acer also includes a nice leather sleeve to keep it nice and shiny. Battery life is a disappointment, though – we managed to extract five hours of moderate use before it keeled over. It's better than cheapo laptops, but we'd expect more from an Ultrabook.
media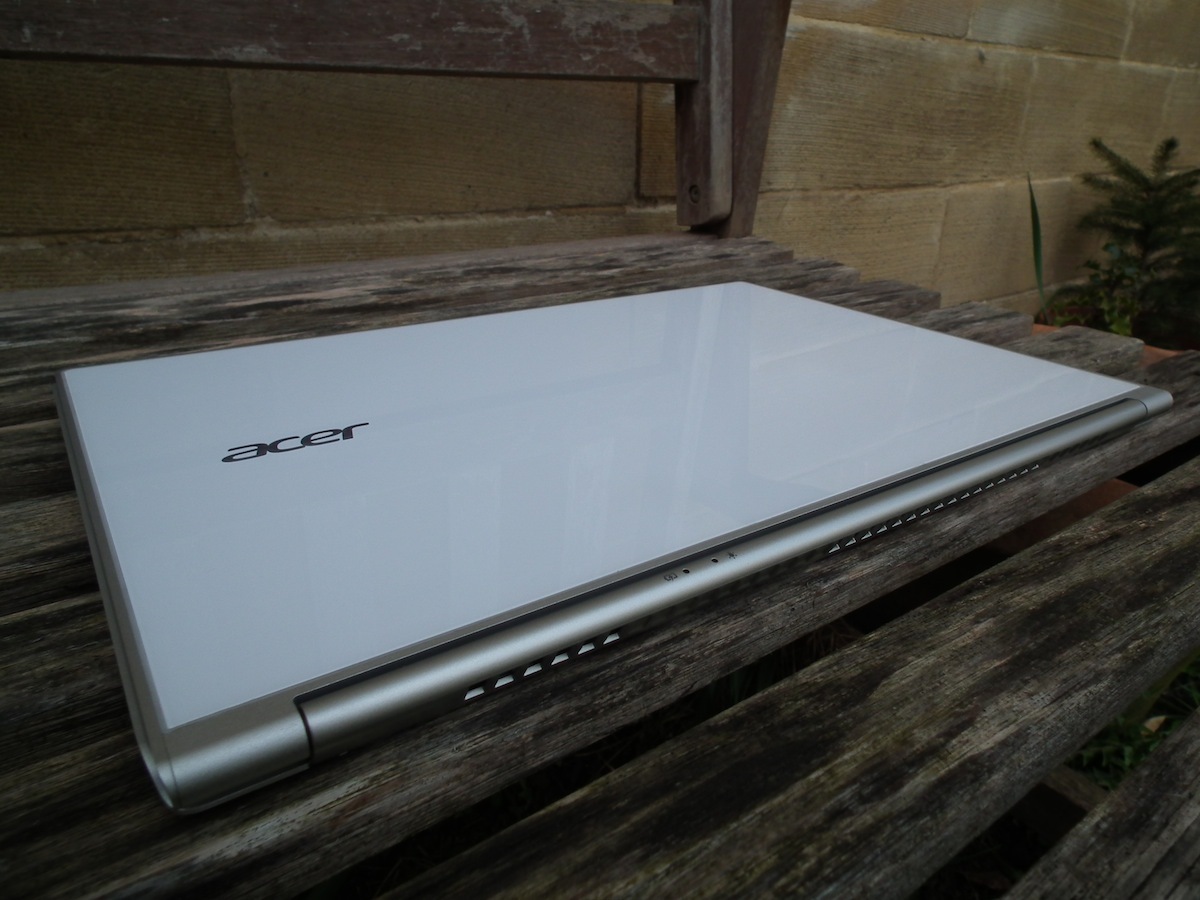 Almost every surface reminds you that it's "Professionally Tuned", which must mean there's a whole department of professional laptop tuners at Acer's factory.
They're certainly doing their job: the downwards-pointing Dolby Home Theater speakers give a surprisingly un-tinny and rounded sound for such a slim laptop. A 4K media file played back without lag, too.
verdict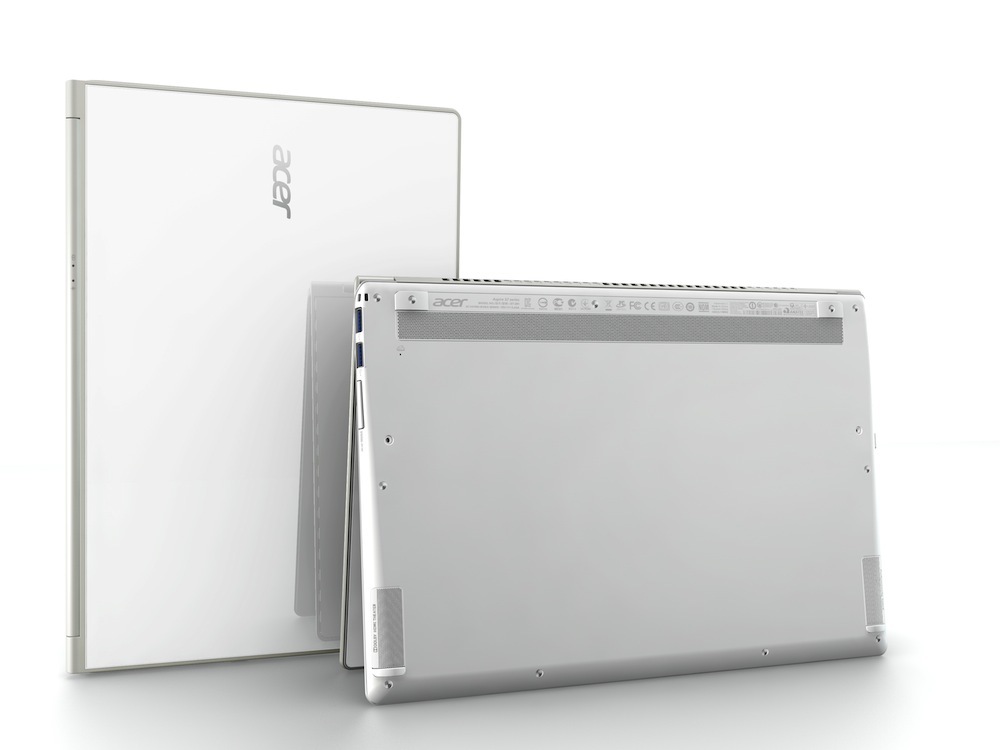 An aesthetically-pleasing and well-designed laptop that doesn't break the mould too much, but proves there's still a lot of life in the Ultrabook format.
Battery life is a let-down, but otherwise it's a great competitor to Google's Chromebook Pixel – and unlike that grand folly it includes an operating system that actually works.
Review by Henry Winchester