1More Penta P50 review: quite the earful
Five-driver wired earphones that deliver sonically and don't cost the earth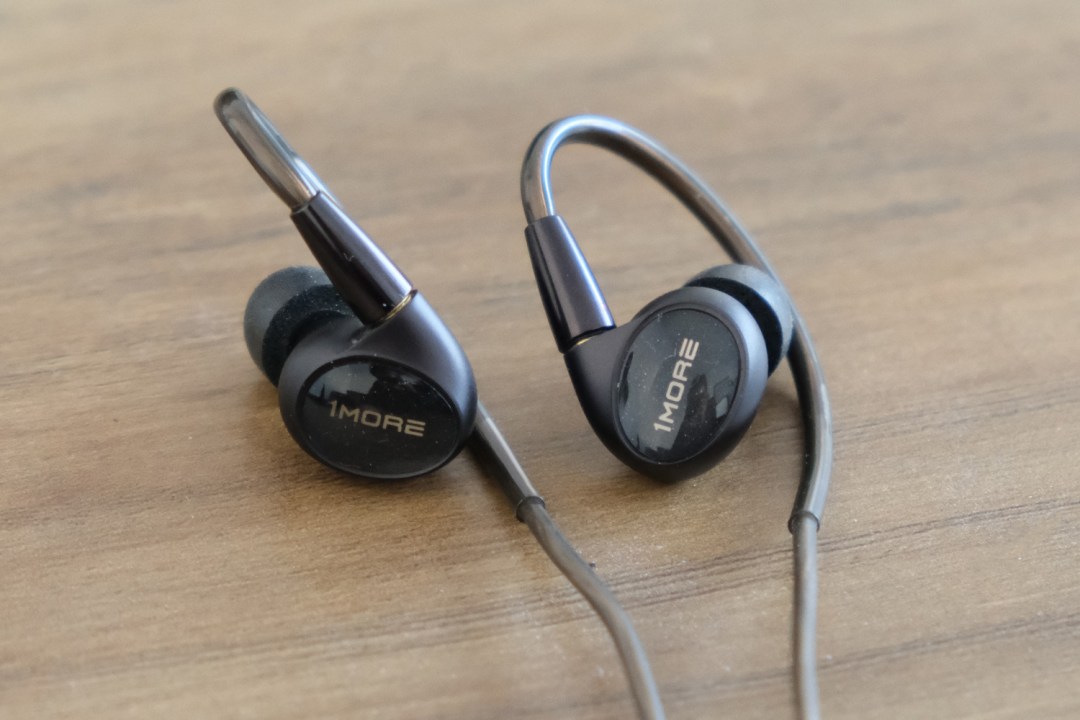 Stuff Verdict
A dynamic and engaging listen that's wonderfully comfortable, the Penta P50 comes close to audiophile-grade hardware without the high price.
Pros
Impactful, expressive sound
Very comfortable fit
MCXX connectors and replaceable cable
Cons
Braided cable would've been nice
Cloth carry pouch feels cheap
Introduction
While the rest of the world seems happy to ditch cables in favour of Bluetooth listening, the vocal audiophile contingent says you still can't beat wired headphones for sound quality. Most are happy to spend serious cash on their cans in pursuit of sonic perfection, but what if you're on a tighter budget? That's where the 1More Penta P50 comes in.
This innocuous-looking in-ears actually pack a whopping five drivers each, and yet will only set you back a little more cash than single-driver rivals like the Sennheiser IE200. They also improve on 1More's previous high-end efforts with replaceable cables and a bundled USB adaptor, so modern phone owners can still get in on the action.
1More has a history of great value headphones. Is this one more to add to the list?
Design & build: find your fit
The Penta P50 is a break from the norm for 1More. Its previous multi-driver in-ears used a traditional, hang-down earbud design, which isn't always great for weight distribution – especially if your lugs are on the small side. Here you get an over-ear design, where the cable keeps the 'bud in place even when you're on the move, and it's never dragged out of place by its own weight..
They're deceptively small, given the number of drivers squeezed inside; the earpiece slots comfortably into your ear canal and the main body sits flush with your outer ear. We could happily wear them for hours without listening fatigue. The ear hooks aren't an issue for glasses-wearers, either, and the ear tips provide a great amount of passive isolation from exterior noise.
Each bud is machined from aluminium, with a clear end cap prominently displaying the 1More logo. We like the subtle glitter effect, which is supposed to mimic stars in the night sky. It's a shame the cable's plastic MCXX connectors aren't a perfect colour match to the buds, but you'd have to pay very close attention to noice the difference.
Features: the full package
Wired headphones don't have flaky Bluetooth codecs or flat batteries to deal with – but a dodgy cable can be just as irksome. That's why it's great to see 1More use MCXX connectors here, letting you replace the bundled 1.25m cable should it ever break. It's made of silver-plated, oxygen-free copper (par for the course with high grade headphone cables), wrapped in durable rubber.
We'd have preferred a braided cable, which doesn't table so easily, although the harmonics (that rustling you hear when the cable rubs against your clothes) are pretty good overall. It ends in a 90-degree jack, which should be more durable than a straight one, though it could sit at an odd angle in your pocket depending on what you plug it into.
The three button in-line remote is a welcome addition, letting you play/pause, skip tracks and adjust volume without reaching for your device, but it sits very high up the cable. That's useful for the built-in mic, which doesn't have the wind reduction cleverness seen on most true wireless 'buds and ensures your voice stays clear when making calls, but means weight is a little unbalanced between each ear.
1More might major on value, but the Penta P50 doesn't skimp on accessories. There are four sets of rubber ear tips and three pairs foam ones, in a variety of sizes, plus an ultra-slim USB-C to 3.5mm adapter thrown in for good measure. 1More doesn't say what DAC it uses, and discerning audiophiles will probably want to swap it for a more premium alternative like the Atell & Kern AK HC3; still, it's handy for hooking into smartphones that have no headphone port. Apple users still need their own Lightning adapter, though.
There's also a cloth carry pouch in the box, for keeping the earphones safe while on your travels. The material feels cheap, though, and it doesn't provide as much protection as a hard case might.
Sound quality: detail oriented
Each Penta P50 earbud contains a single dynamic driver, made using diamond-like carbon (DLC) for added strength and surface tension, and 4 planar units. At least, according to 1More they do; the drivers shown in exploded diagrams on the firm's website look a lot like balanced armatures. Still, they cover a wide 20Hz-40kHz frequency range that'll do justice to Hi-Res Audio files, and should be drivable by pretty much any device with a 3.5mm headphone port, thanks to a low 32 ohms sensitivity.
Feed it a Tidal Masters recording or lossless FLAC file and the Penta P50 delivers a very competent performance indeed. There's great balance across the entire frequency range; mids and vocals are concise, with real warmth and plenty of detail, and the high-end has good clarity without ever sounding too sharp.
Low-end control is especially impressive, with depth to the bass and sub-bass we rarely encounter at this price. We encountered layers in James Blake's energetic Tell me that aren't perceptible on cheaper earphones. Delivery largely stayed composed, even during more frantic tracks.
Are they going to outsing the best multi-driver efforts from Shure, Sennheiser and the like? No, we don't feel there's enough precision here for that, and the more dynamic tuning won't please audiophiles wanting a neutral presentation. There's an element of fun here, with slightly boosted bass, you won't find on those pricier models. We can't fault the expansive soundstage, though. There's a real sense of being surrounded by your songs, rather than being tightly constricted by each instrument.
1More Penta P50 verdict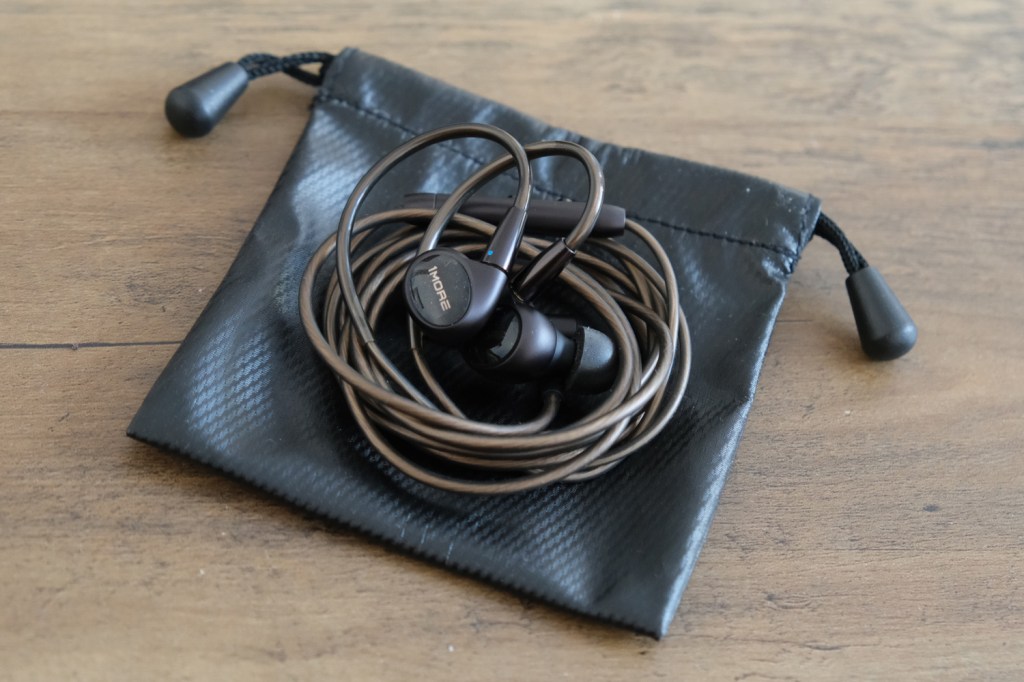 More drivers don't always equal better sound, but there's no denying the Penta P50's audio arrangement does a stand-up job. They won't set you back a whole lot more than entry-level IEMs like the Sennheiser IE200, yet they deliver an expansive soundstage, a wide and well-balanced frequency range, and plenty of dynamism. They're also brilliantly comfortable, and replaceable cables should mean they have a longer lifespan than previous 1More models.
Build and materials quality are decent enough for the money, with a generous accessory bundle that hits most of the right notes. Sure, they lack the convenience of true wireless earbuds, but if you're on a budget these are a fantastic wired choice. You could also spend less with lesser-known wired IEM brands operating out of the Far East, but few will be as nuanced and engaging as this.
Stuff Says…
A dynamic and engaging listen that's wonderfully comfortable, the Penta P50 comes close to audiophile-grade hardware without the high price.
Pros
Impactful, expressive sound
Very comfortable fit
MCXX connectors and replaceable cable
Cons
Braided cable would've been nice
Cloth carry pouch feels cheap
1More Penta P50 technical specifications
| | |
| --- | --- |
| Drivers | 1x DLC dynamic, 4x planar |
| Frequency response | 20Hz-40kHz |
| Impedance | 32Ω |
| Cable type | 3.5mm, MMCX connectors |
| Cable length | 1.25m |
| Weight | 21g (including cable) |