Sky puts 4K in the Q on 13 August
Ultra HD hits Sky in time for the new Premier League season – and it's free (if you already pay for Sky Q)
The painful wait for the football season to start again is almost over – and so is the wait for 4K to come to Sky. Because both are arriving at the same time – on 13 August.
Premier League season-opener Hull v Leicester might not sound like the most exciting fixture for UHD to make its debut on Sky Q Silver but let's not forget Claudio Ranieri's Foxes are reigning champions – and who could refuse the opportunity to see Steve Bruce's ruddy cheeks in glorious 4K?
The day after that curtain raiser your TV's pixels will be given a further workout by Jose Mourinho's first trip to Bournemouth as Manchester United manager, followed by Arsenal hosting Liverpool at the Emirates.
A further 121 Premier League fixtures will pass through Sky's 4K filters as the season goes on, with Formula 1 joining in on the UHD action for the 2017 season.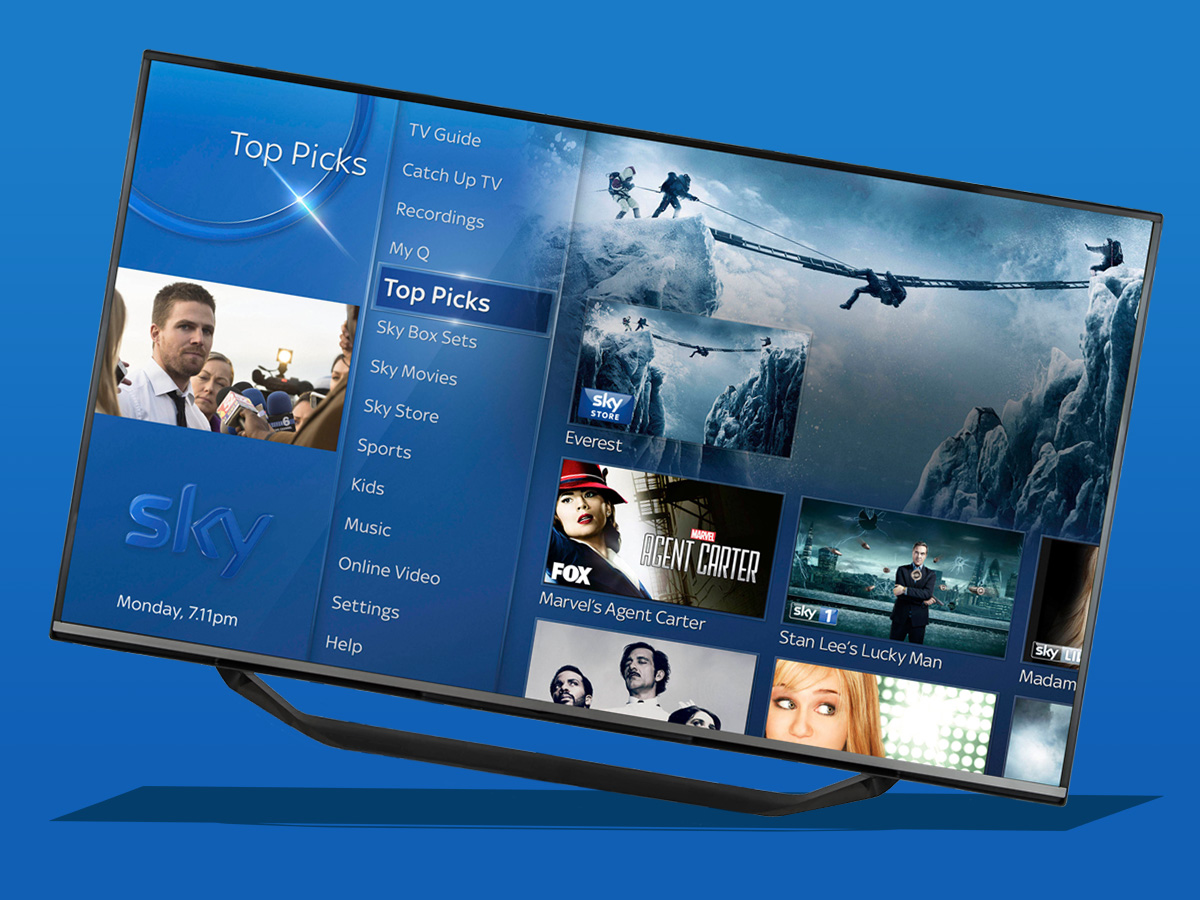 If you'd rather haul yourself across the snowy plains of Montana than watch 22 overpaid flesh pouches kick a ball around some grass then Sky Cinema has good news for you. Leonardo Di Caprio's (eventual) Oscar-winning turn in The Revenant will be Sky's first UHD movie, available on-demand in peeper-pleasing 4K the same weekend as the Premier League opener – that's 13 August.
James Bond will also get the UHD treatment in November with Spectre, while Matt Damon's doomed holiday to the red planet in The Martian will be available from the first weekend. Plenty more are promised "in the first year", including Bridge of Spies, Ghostbusters and The Godfather, but there's no specific date set on when they'll be added to the catalogue.
On the TV front there'll be Sky's original Attenborough documentaries, all four series of The Blacklist, a new Jude Law show called The Young Pope, plus nature documentaries on cats, monkeys and Richard Hammond.
There's no 'live' Ultra HD channel as such. Movies and TV shows will all be accessed on-demand (so you might want to leave it a little while to download before you start watching). But if you switch to a live match that's also available with all those lovely extra pixels, a pop-up will prompt you to switch to the 4K feed, providing you have a suitably specced TV of course.
As for HDR – there's no support for that "until the format settles down".
Sky's UHD content will be free to anyone with a Sky Q Silver box and subscription – that's the one we reviewed here – all you have to do is go to the AV menu and switch it into 2160p mode, an option that will be added to your box via a firmware update at the end of July. Everything else will be upscaled to match but only the specified content will be truly 4K.
That update will also add a Netflix-style autoplay feature for when you're mid-marathon of whatever show you're currently addicted to, plus the box will automatically queue up the next episode for download so you're not sitting around waiting when one ends.
The way the touch panel on the remote works has also been tweaked, so you can now swipe to skip through minute-by-minute, rather than relying on the quick reactions of your fast-forward finger when you're looking for a particular point of a show.
Oh, and that voice search button and microphone on your remote? That's still not ready for showtime but will be "by the end of the year", so summoning up episodes of Game of Thrones in your best Ygritte voice will have to wait. Altogether now: "You know nothing, Sky Q…"