Fallout fans: this deluxe Pip-Boy is your ultimate wasteland wearable
It's the Bluetooth smartwatch that'll see you through the end of the world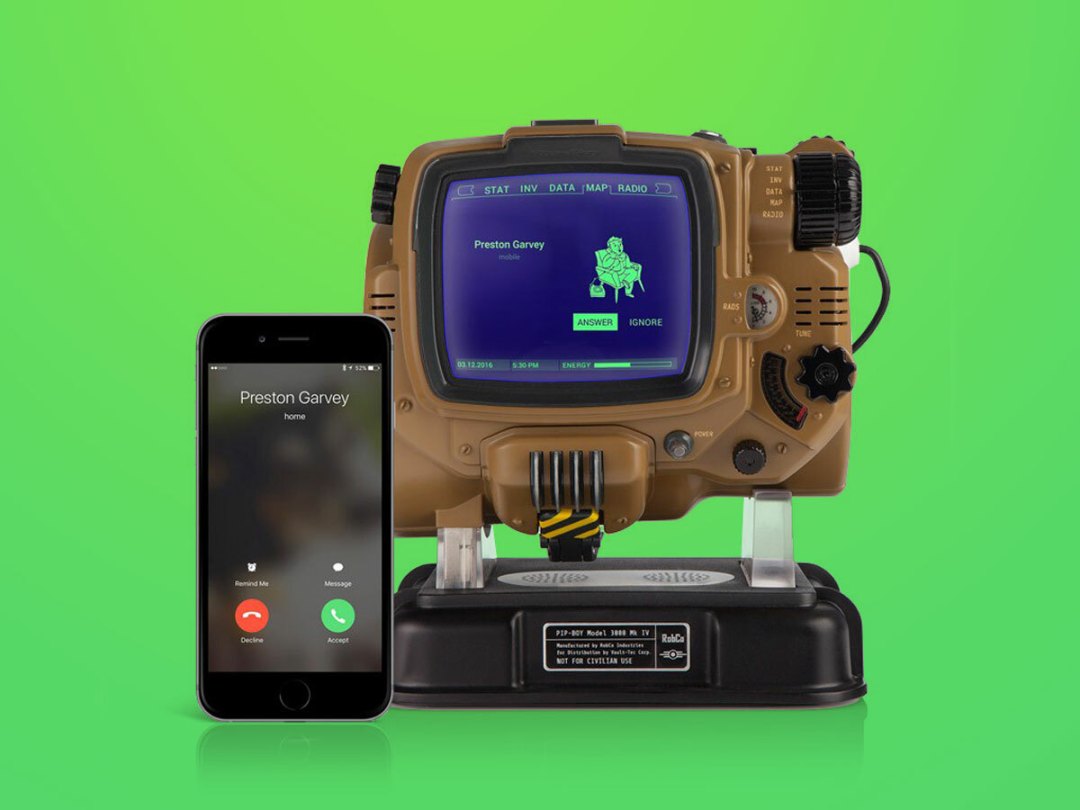 If you can stretch your mind back a year you may remember Bethesda's E3 reveal of Fallout 4, in which they also unveiled a replica Pip-Boy. And how excited Fallout fanatics got at the news: their favourite game series' iconic wrist-mounted retro-puter, available for real at last!
Of course, it then quickly transpired that it was just a jumped-up smartphone case that cost $150 (it came with the Collector's Edition of Fallout 4) and sold out in roughly 23.6 seconds. Our demented dreams dampened, we put aside our thoughts of Vault Dweller cosplay and went back to being excited about the game itself.
Well, here we are twelve months later, at another E3, and there's another replica Pip-Boy on the horizon. Revealed today by ThinkGeek, the Pip-Boy: Deluxe Bluetooth Edition is coming in November 2016 and bears the apocalyptic (as far as your bank balance is concerned) price tag of $350 (about £250) plus shipping – but that's because it's a much, much less underwhelming prospect than its predecessor, despite looking very similar at first glance.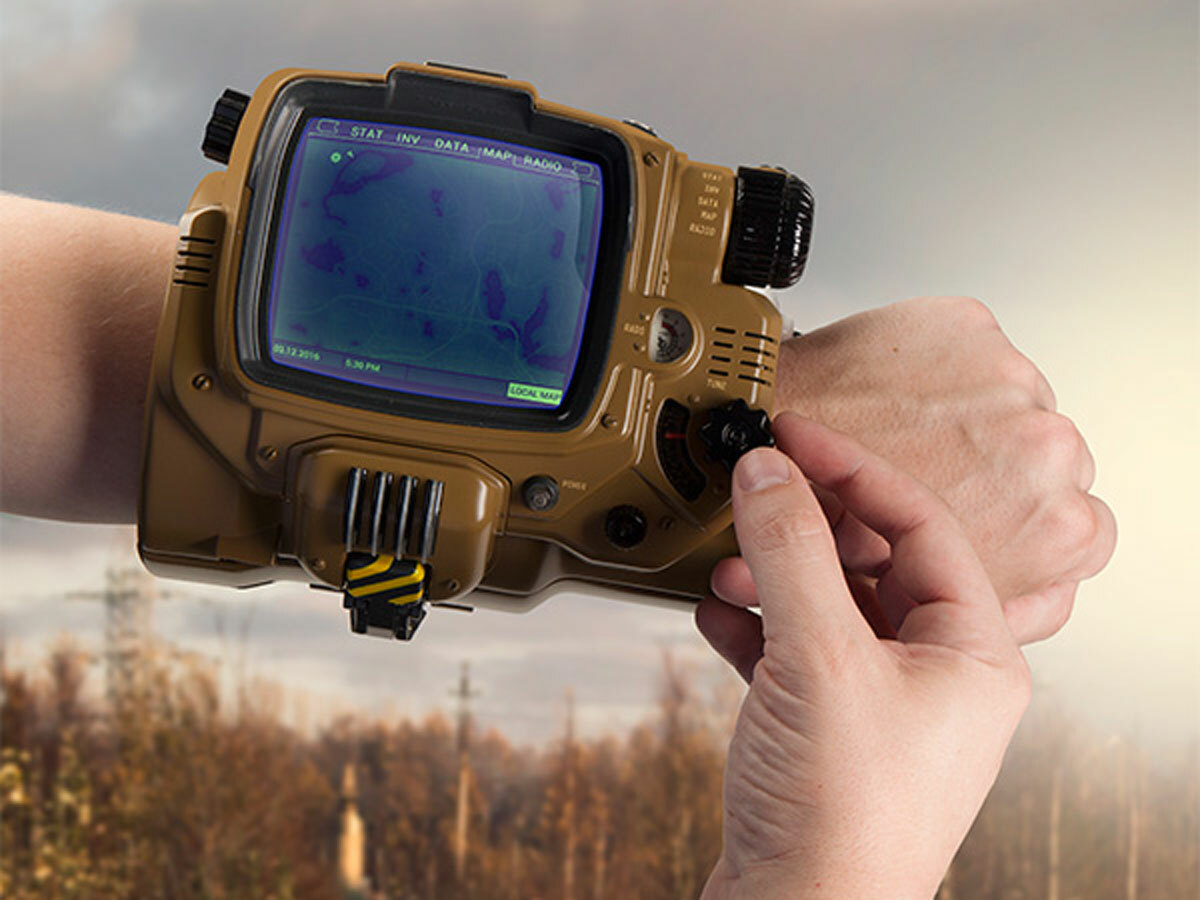 This time, there's an integrated screen and software, so you won't need to enlist your smartphone as the innards. Instead, you can pair it with the Pip-Boy using Bluetooth, and then have the latter display your texts and contacts, and play music files through its stereo speakers. In fact, you can use it to make and answer phone calls too. Yes, essentially this is a smartwatch, albeit one that's a little less practical for everyday use than the techy wristwear we've seen from Apple, Motorola, Huawei et al.
Even if you don't intend to use it as an arm-mounted notifications device, it'll work as an alarm clock or a simple cosplay prop when un-paired. It'll even display your S.P.E.C.I.A.L. stats, status and perks.
The Pip-Boy is foam-lined for comfort, weighs about a kilo, runs off a rechargeable battery, and ThinkGeek claims it's designed to fit "most human arms". You might get a few funny looks at the pub or supermarket with it on, of course, but it'll doubtless be worth months of ridicule for the moment when a fellow Fallout player eventually recognises it and, heart aflutter, discreetly gives you "the nod".
You can pre-order the Pip-Boy: Deluxe Bluetooth Edition today from ThinkGeek. There's a limit of two per customer, though, just in case you were itching to spend over £500 on plastic future-retro video game memorabilia today.