BlackBerry Torch 9860 and 9810 and Curve 9360 get release dates
Don't worry – there's not long to wait and if you're really keen a pre-order is just a click away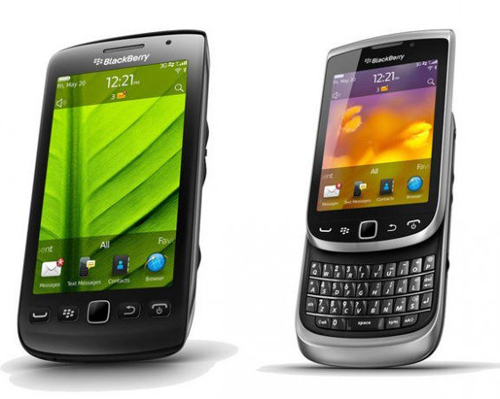 Ever since the announcement of a triple whammy of both Torch and Curve handsets, avid BlackBerry fans have been biting their nails in anticipation of their arrival, just waiting to grab a piece of the new OS 7-flavoured action. The anticipation ends today. Well, at least it does for the Torch 9860 and 9810 and Curve 9360, which are all available for pre-order at Clove. So get your diary out, and prepare to pencil in a few dates.
First up, the Torch 9860 – you know, the one that's eschewed a QWERTY keyboard in favour of a full touchscreen action – will be arriving on 19th September, if you pre-order now, for £350.
Its powerful QWERTY-toting brethren – the 9810 – which sports the original Torch's sliding form-factor, has a 3rd October due date and £400 price tag. You'll also be able to get the super-sleek Curve 9360 on the same date, for a slightly lower price of £250.
New Blackberry owners can look forward to a wealth of new features delivered by the almighty OS 7 operating system, such as the new Liquid Graphics interface, improved web browsing and Blackberry Balance, which aims to prevent your business and personal lives from clashing. So, if replacing your OS 6 smartie is high on your priority list, you'd better get to ordering.
Also
PlayStation Vita on pre-order at Amazon
Toshiba Portege Z830 is the world's thinnest laptop