Apple iPhone 12 preview: Everything we know so far
UPDATED: The launch is happening on 13 October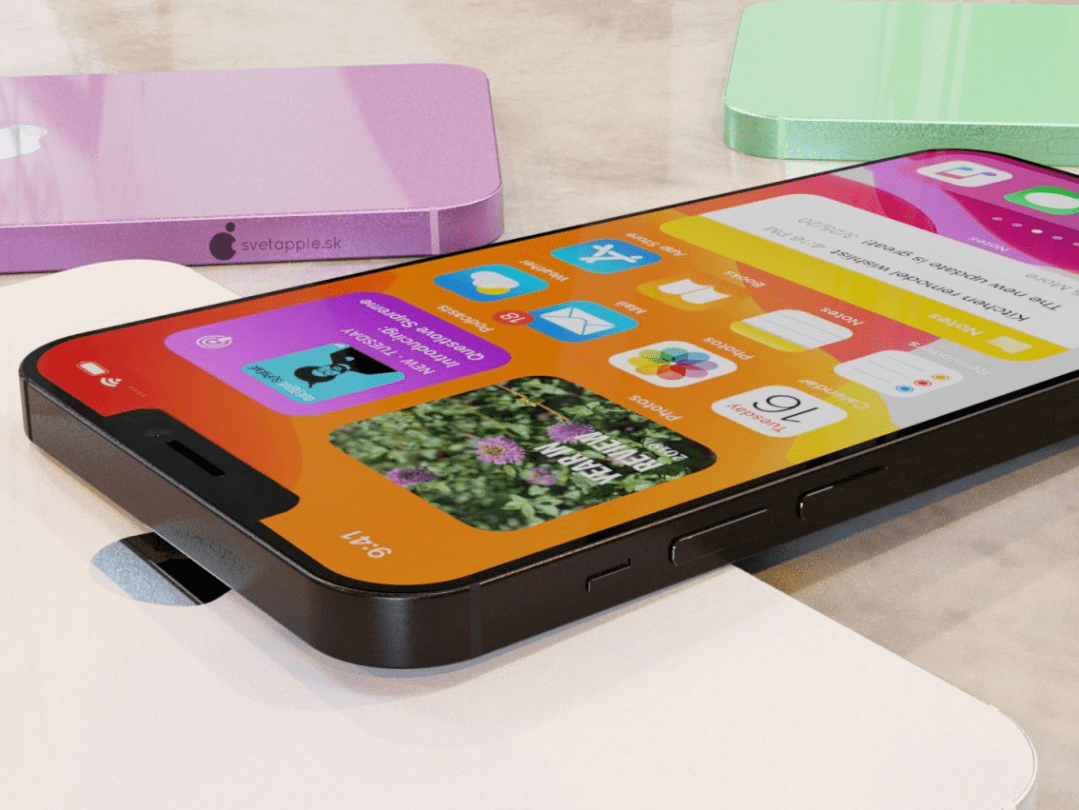 What's this? The iPhone 12, you say?
Look, the rumour mill never stops churning, and we've been hearing reports about 2020's iPhones before the iPhone 11 even came out. Now the launch is imminent, and there are loads of likely details out there.
Here's everything we know about the iPhone 12.
(Concept render above via Svetapple.sk)
When will the Apple iPhone 12 be out?
It's official: Apple has dated a big streaming event for 13 October after the iPhone 12 was a no-show at the September iPad/Apple Watch event.
While the teaser invite above doesn't clearly state the focus of the event, the "Hi, Speed" tag surely points towards 5G above all, alongside the added performance boost of the new A14 Bionic chip.
Go ahead and mark your calendars and stay tuned: we'll have all the news and updates right here. We'd expect a release very soon after in October.
Fact or fiction?
We'll surely see the new iPhones next week and have them in hand later this month.
How much will the Apple iPhone 12 cost?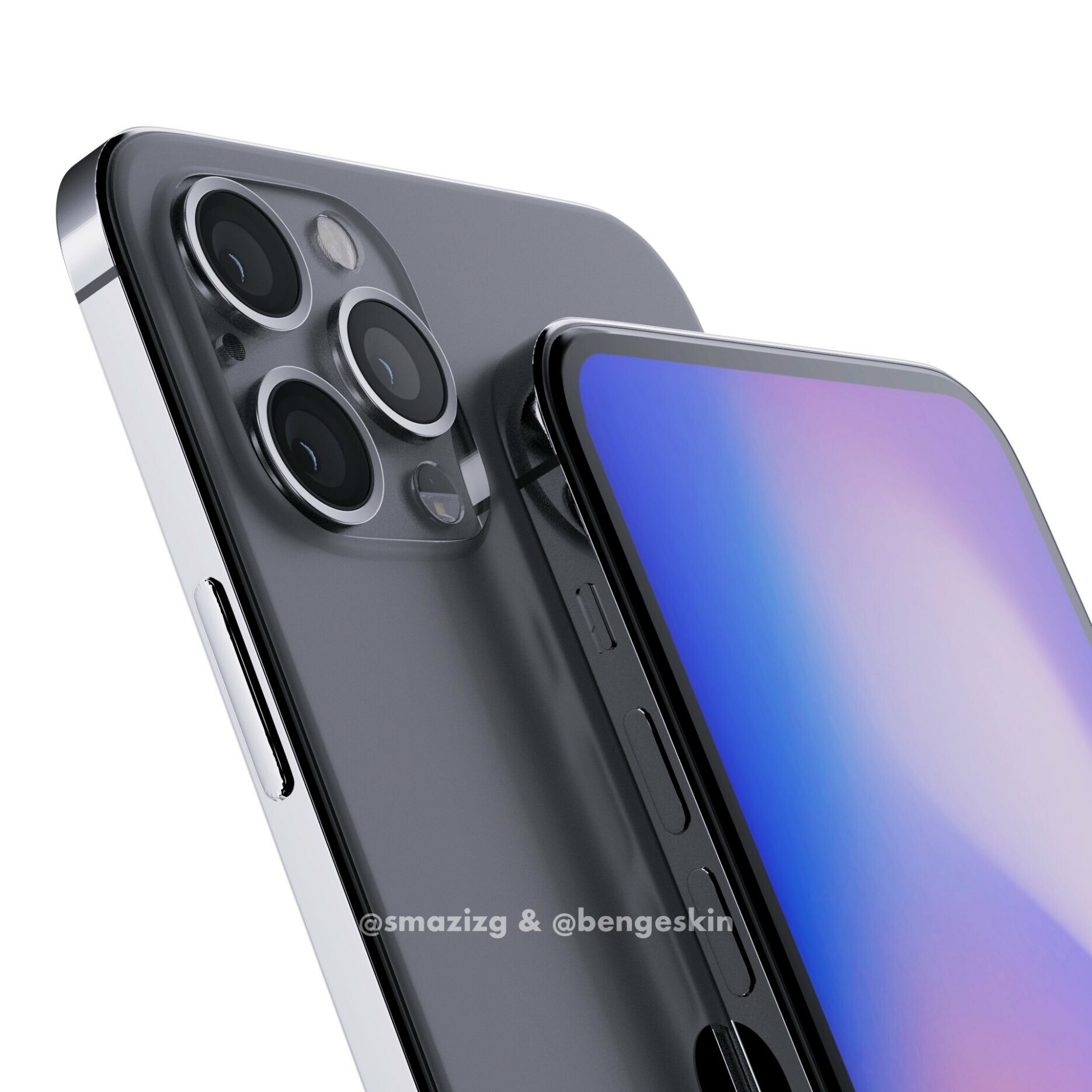 If we had to guess: a lot of money. That's the Apple way, isn't it?
The core iPhone 11 actually landed a hair cheaper than the iPhone XR before it, at £729 vs £749, but both the iPhone 11 Pro and iPhone 11 Pro Max saw £50 bumps over their predecessors – at £1049 for the Pro and £1149 for the Pro Max.
Expect similar pricing for the 2020 line. Front Page Tech (via AppleInsider) points to a smaller 5.4in iPhone 12 launching at US$649, the iPhone 12 Max (essentially the iPhone 11 successor) at US$749, and then the iPhone 12 Pro at US$999+ and the iPhone 12 Pro Max at US$1,099+.
That's all identical pricing in the US for the three repeating sizes, and a $100 drop on the reported new, smaller edition. We'll see if UK pricing stays the same.
Fact or fiction?
Let's hope that UK pricing remains the same for the iPhone 12 equivalents of the current iPhone 11 models.
What will the Apple iPhone 12 look like?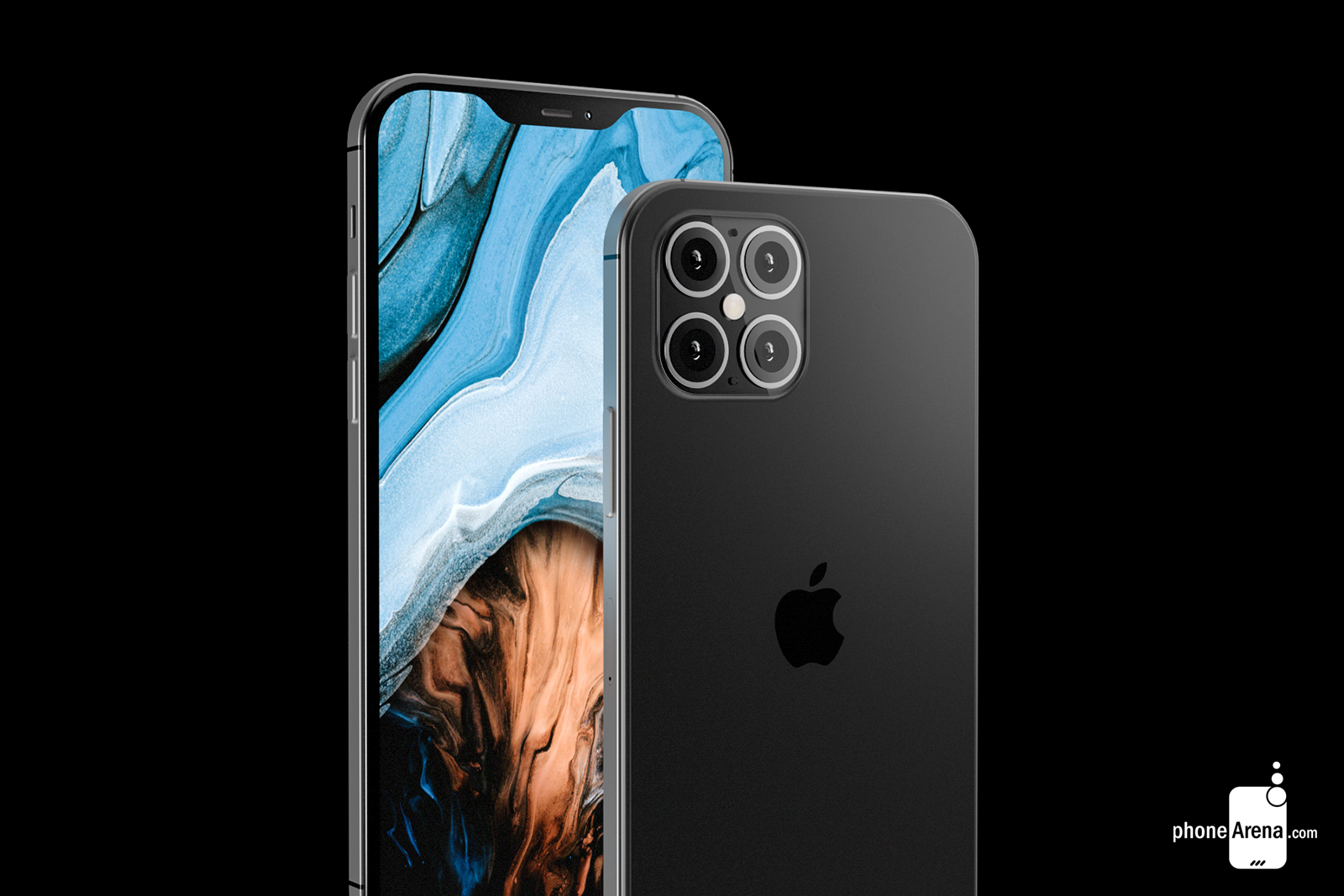 Remember Apple's iPhone 4? Yes, that was ages ago, but it remains one of our all-time favourite iPhones. And maybe one of Apple's too…
Analyst Ming-Chi Kuo, who has been spot-on with many Apple rumours in the past, suggests that Apple will adopt an iPhone 4-esque design for the iPhone 12. By that, he means a flattened metal frame akin to the iPad Pro, giving off a different kind of allure to the familiar iPhone glass sandwich than we've seen of late.
Concept artist Ben Geskin has taken a swing at what that might look like beyond the frame itself, suggesting that such a setup could also eliminate the notch and stuff Apple's familiar Face ID sensors into the top bezel instead. Too good to be true?
PhoneArena's take, as seen above and below, keeps the iPhone 4 inspiration but keeps a modifed notch while putting a large fourth back camera on the back. This is probably more realistic than ditching the notch entirely, but it's still too early to know for sure.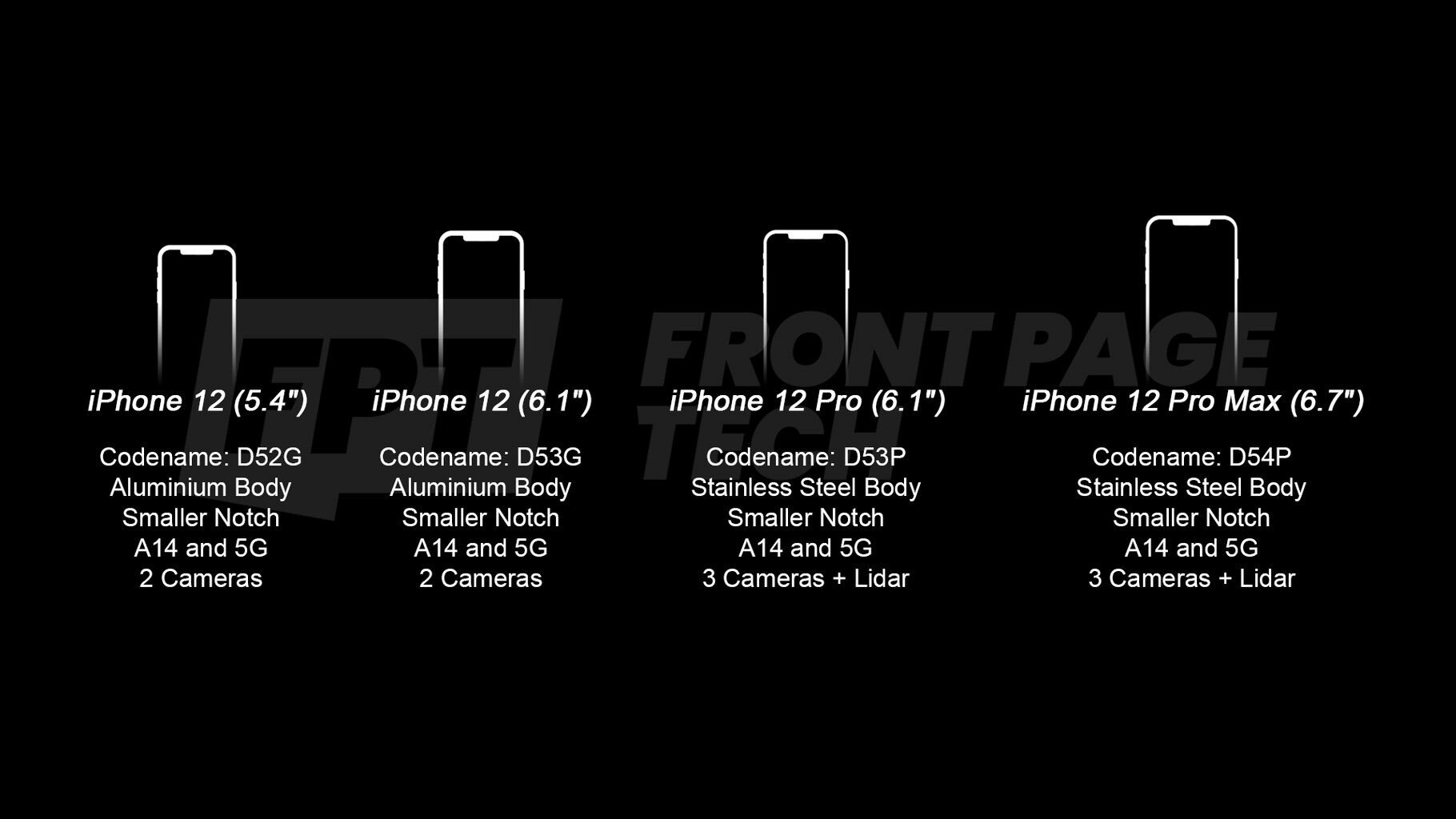 Jon Prosser of Front Page Tech reports that there will be four iPhone 12 models, expanding the line from what we've seen the last two years.
He suggests that there will be 5.4in and 6.1in core iPhone 12 models – an iPhone 12 and iPhone 12 Max – each packing an aluminium frame, two back cameras, and a smaller notch than before.
And then he claims that there will also be a 6.1in iPhone 12 Pro along with a larger 6.7in iPhone 12 Pro Max. Both of those are pegged to have stainless steel frames along with three back cameras and Lidar sensors. Oh, and the smaller notch.
Fact or fiction?
It's still early, but clearly there's a difference in opinion on just what's coming down the pipeline.
What about the Apple iPhone 12's screen?
The iPhone 11 Pro and iPhone 11 Pro Max have fabulous OLED screens that are punchy and detailed, not to mention super bright. And the iPhone 11… doesn't. It's stuck with a low-res LCD panel.
That might change in 2020. DigiTimes reports that Apple will release three OLED-screened iPhones next year, and both DigiTimes and Ming-Chi Kuo have pointed to screen sizes of 5.4in, 6.1in, and 6.7in. That's in contrast to the current lineup of 5.8in, 6.1in, and 6.5in iPhones. Will Apple go both smaller and larger next year?
DigiTimes also claims that Samsung will likely continue to provide Apple's panels, which is very good news indeed, and that its Y-Octa screen tech could provide the cheaper panels for the lowest-end model. Alternatively, LG's TOE touch tech could fill the gap.
Here's one potential enhancement that we're thrilled about: DigiTimes reports that Apple will feature a 120Hz "ProMotion" display on the 2020 iPhones. That's a big step up from the current 60Hz iPhone screens, and even a step beyond the 90Hz screens seen on the OnePlus 7T and Google Pixel 4 (the Asus ROG Phone II has a 120Hz screen, however).
The higher refresh rate makes navigation and interactions seem much faster and smoother, as seen on Apple's iPad Pro models over the last couple years. The familiar Apple adage of "best, not first" could pay dividends for iPhone fans in 2020.
Prosser's latest reported specs point to the iPhone 12 models having bumped resolution to 1080p and OLED panels, but lacking the 120Hz refresh rate. Meanwhile, the iPhone 12 Pro and 12 Pro Max may adjust the resolution marks slightly to maintain the same 458ppi (pixels per inch) rating seen on the current Pro models.
Unfortunately, the latest reports are throwing water on that 120Hz fire. Noted analyst Ming-Chi Kuo claimed in mid-September that Apple has opted to skip out on ProMotion this time around, likely owing to battery life concerns. He thinks that the feature will launch with the 2021 iPhones instead.
Fact or fiction?
We'll be bummed if the long-rumoured 120Hz feature is left out.
How much power will the Apple iPhone 12 pack?
Apple's A13 Bionic chip is the fastest on the smartphone market today, just like the A12 before it. Is it really a stretch to assume the same for the A14 in 2020?
There hasn't been a lot of speculation here yet, but we're curious to see how much further advancement Apple can muster up for next year's iPhones. A recent report suggests that Huawei's Kirin 1000 chip in next year's Mate 40 Pro could use a 5nm production process to pack in loads more transistors (and thus more processing power) – will the A14 do the same?
Fact or fiction?
We're expecting big things from the A14, for sure.
What kind of cameras will the Apple iPhone 12 have?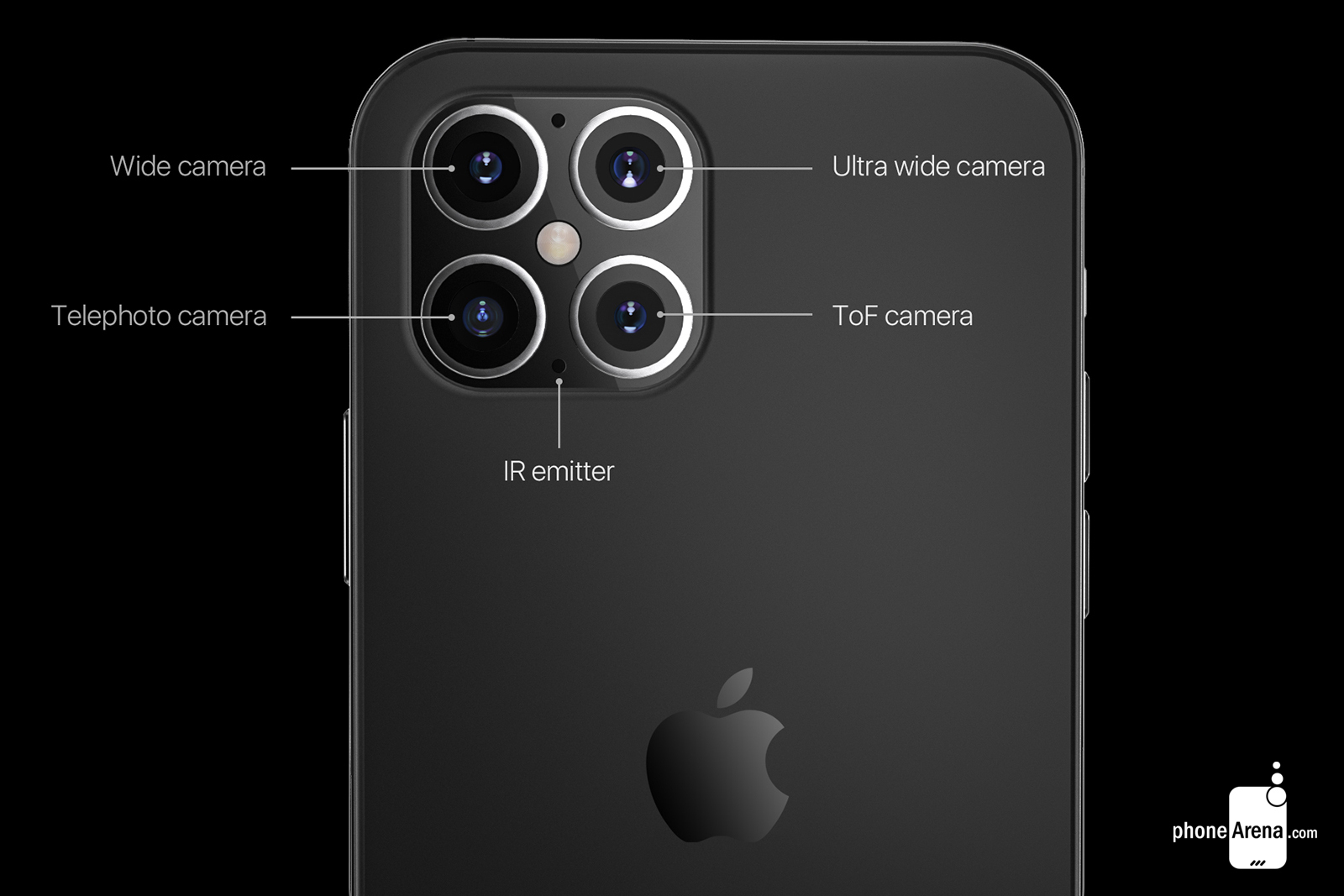 The iPhone 11 Pro and Pro Max have Apple's best cameras to date, and Ming-Chi Kuo suggests further enhancements for 2020.
That's a given, right? He didn't have much to say about what more to expect on that front – except that we'll probably get a time-of-flight camera for improved depth perception and augmented reality skills. But a new report suggests a big upgrade in the mix.
According to leaker Max Weinbach and EverythingApplePro (via Tom's Guide), the iPhone 12 could pack a 64-megapixel main camera. That's a big upgrade in terms of raw pixel count compared the 12MP cameras that Apple has been using of late, and it tops the Samsung Galaxy 20 on that front – but not the Galaxy S20 Ultra and its 108MP shooter.
The iPhone 12 models are expected to have two back cameras, while the iPhone 12 Pro models are pegged to have the same triple-camera setup with an additional LIDAR sensor included.
Recent leaks from Weinbach and EverythingApplePro (via AppleInsider) also point to 4K recording at 240 frames per second on the iPhone 12 Pro Max, letting you record slow-motion video in crystal-clear 4K resolution. That'd be an impressive feat, if true!
Fact or fiction?
We're eager to see how Apple improves upon greatness here.
Is there anything else I should know about the Apple iPhone 12?
Let's talk about 5G. The tech is still gradually rolling out, but some Apple fans were bummed to see the iPhone 11 skip its inclusion.
That won't be the case in 2020, according to reports. The iPhone 12 is widely expected to introduce 5G compatibility, with Apple and Qualcomm resolving their dispute to make such implementation viable. Kuo has suggested 5G will be in the two higher-end models, but not the iPhone XR successor (the 6.1in model, likely).
Meanwhile, Jon Prosser of Front Page Tech points to 5G compatibility across what he pegs as four iPhone 12 models (two standard sizes, two Pro sizes), as seen earlier in the article.
Macotakara suggests that the iPhone 12 may also incorporate 60 Ghz Wi-Fi band support, which could enable super-speedy AirDrop transfers between devices. The IEEE 802.11ay standard is currently in draft status and expected to be finalised this year, so it could be an intriguing (but ultimately small) addition to the iPhone 12.
Here's some less-fun news: longtime analyst Ming-Chi Kuo suggests that Apple will leave both the wired earphones and power adapter out of the iPhone 12 boxes. Why? Well, the addition of 5G tech isn't free from a components standpoint, and Apple purportedly doesn't want to raise the price of the new phones… or eat the cost either.
While it's true that most of us have power bricks kicking around the home and that not everyone needs or wants to use the bundled earphones, this could be a shocking omission for some buyers if true. 9to5Mac pointed out that buying the official Apple versions of both separately would be an extra US$63, which is nearly 10% extra on top of the iPhone 11's price. At the very least, we'd hope that Apple would offer these accessories at a discount to new phone buyers who need them, if the report is true…
Fact or fiction?
Hopefully 5G networks will be ready for Apple to make the leap – because Apple fans are certainly ready to see that kind of speed on their next iPhones.