9 things you need to know about the new Google Chromecast
All the key info about Google's overhauled streaming gadget in one handy place
Among the haul of products revealed at Google's event today was a new edition of the Chromecast video-streaming dongle – and boy, is it different to last year's model.
Allow us to count the ways…
1. It's faster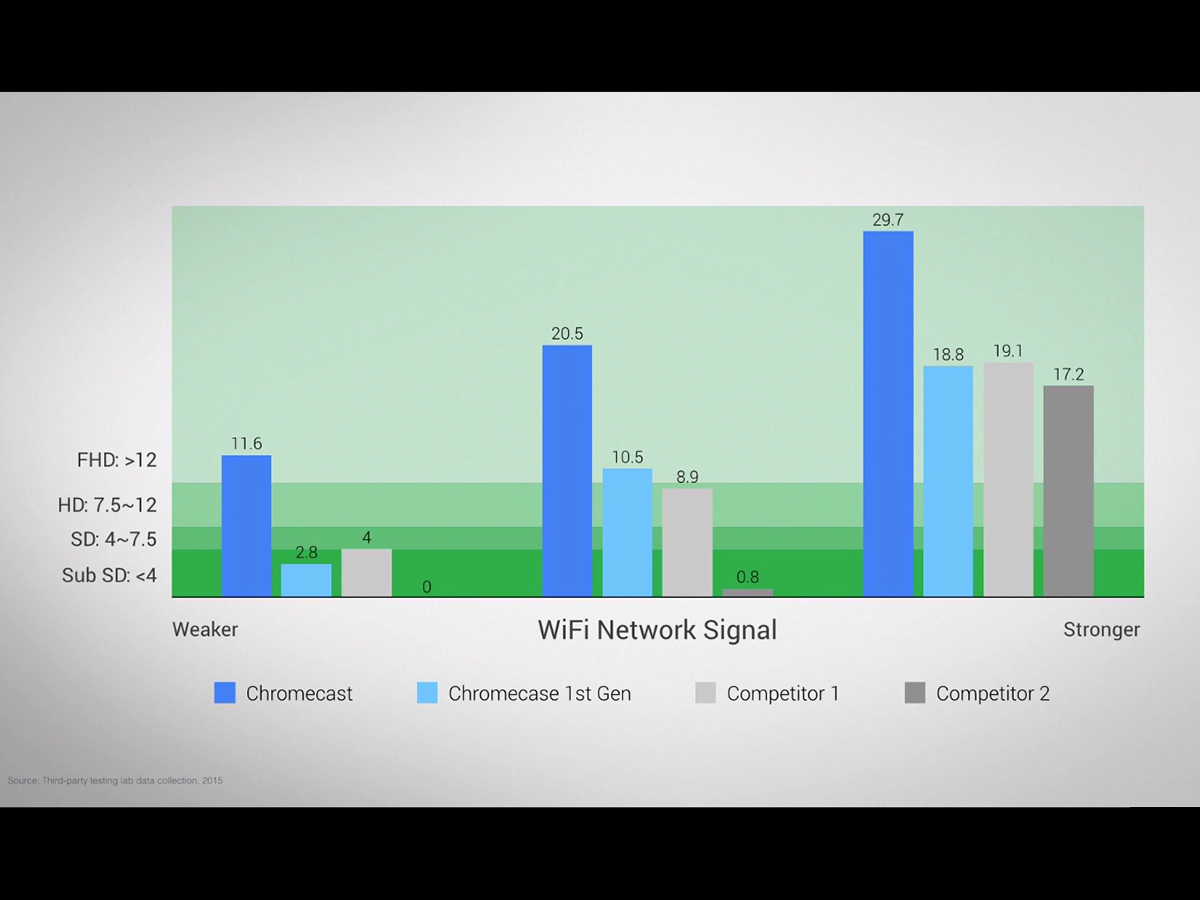 As you'd expect, the new Chromecast has been given a performance bump. This is mainly seen in its wireless setup, which now uses dual-band 2.4 or 5GHz 802.11ac Wi-Fi and an "adaptive antenna".
Google says that this reduces buffering and enables more of what you stream to play back at higher resolutions. Anyone who's used the original Chromecast extensively will know that it could drop its video streams to lower resolutions at times, but that should happen less frequently with the new model.
2. It supports more apps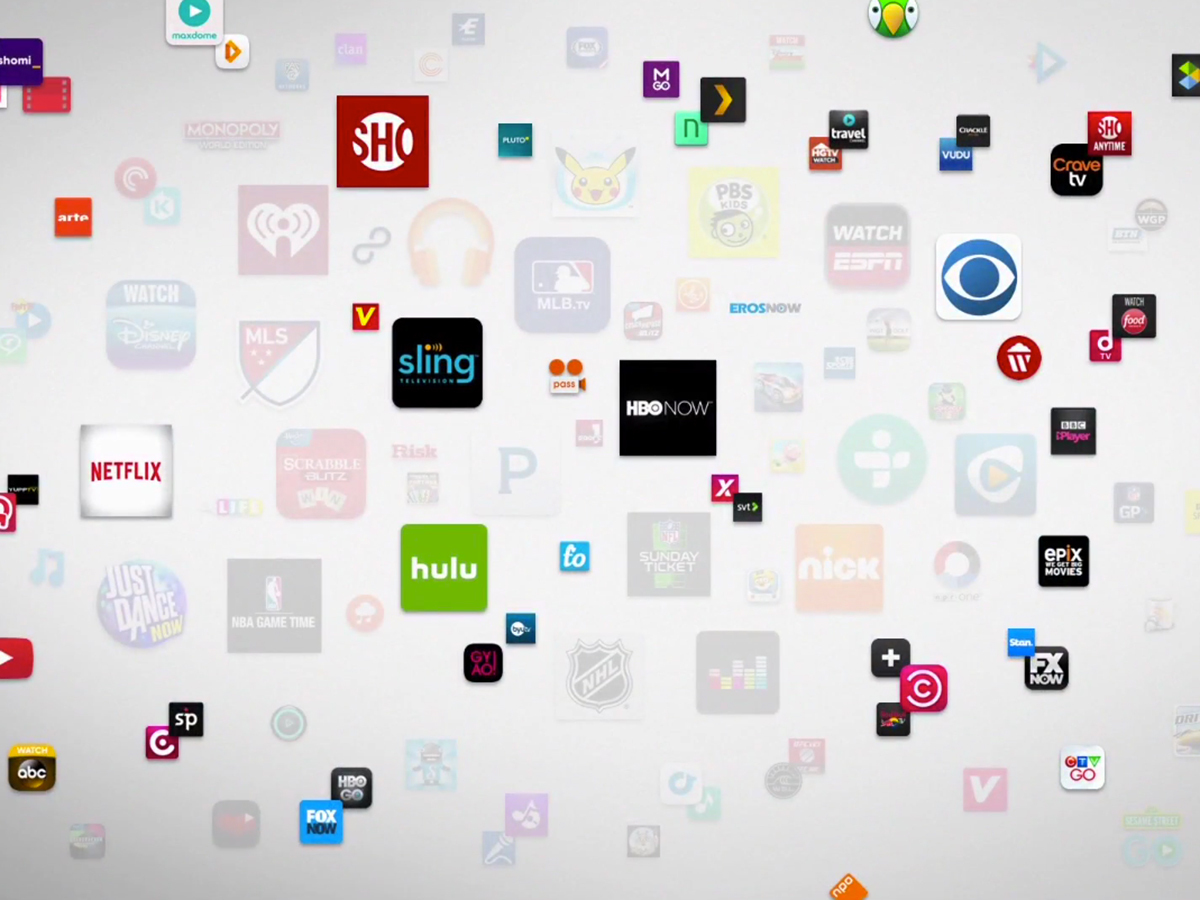 Google says that thousands of mobile apps will now be Cast-friendly, making it more likely that whatever you're doing on your phone or tablet will be shareable on the big screen.
New Cast-enabled apps include Spotify, Google Photos and BBC iPlayer Radio, joining existing ones such as Netflix, BBC iPlayer, YouTube and BT Sport. As before, Cast works with Android and iOS devices, as well as Windows, Mac and Chromebook computers.
3. It's prettier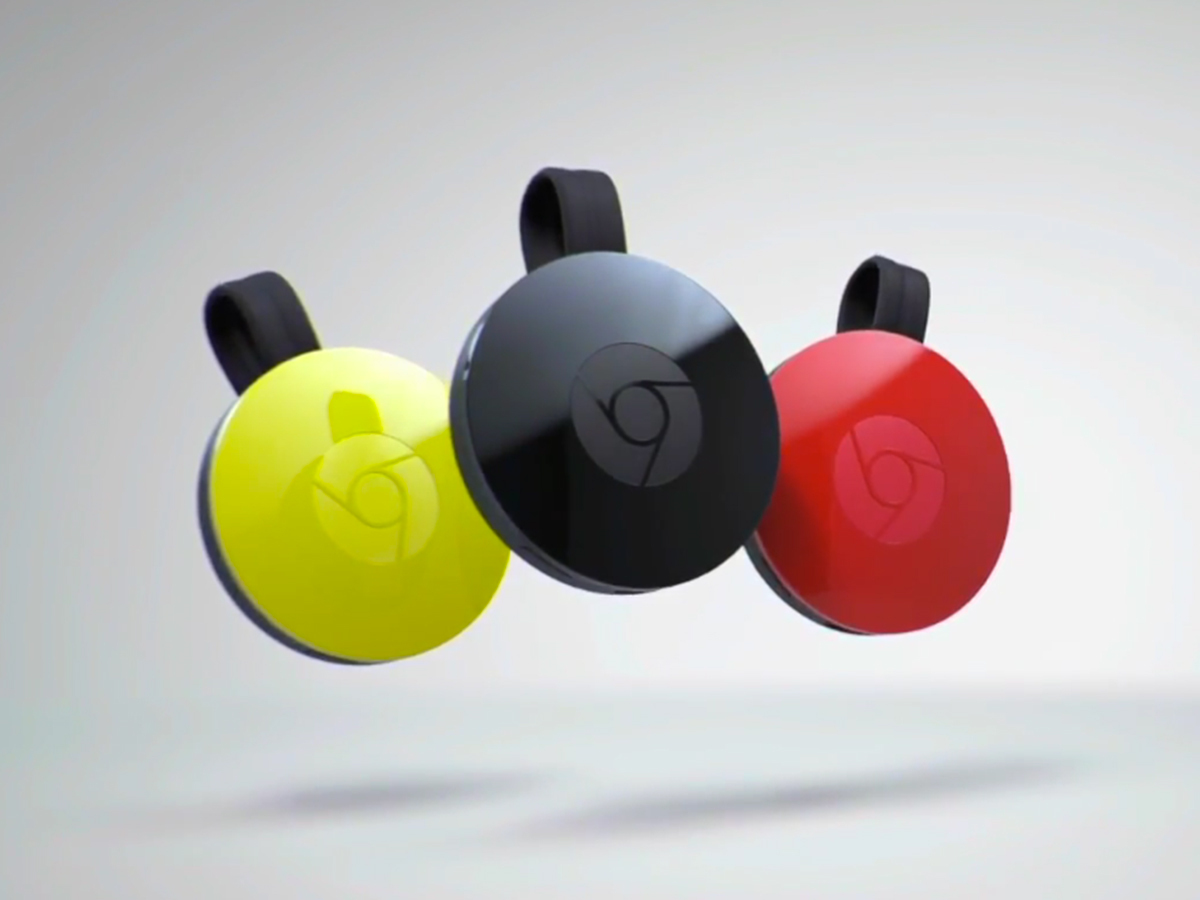 Gone is the "elongated USB stick" look of the original model, replaced by a (somewhat unconventional-looking) design that Google claims will fit better into crowded HDMI ports at the back of your TV. It's also available in three colours: black, yellow and red (aka "Lemonade" and "Coral").
Google's also revamped its screensaver-esque backdrop mode – you know, the feature which put a randomised feed of nice photos on your TV screen when you weren't casting anything. Before, it was a case of 'you get what you're given', but with the 2015 Chromecast there are options for customising the backdrop, including the ability to have your own pictures (from Facebook or Flickr) used in the big screen slideshow.
4. It's easier to find stuff to Cast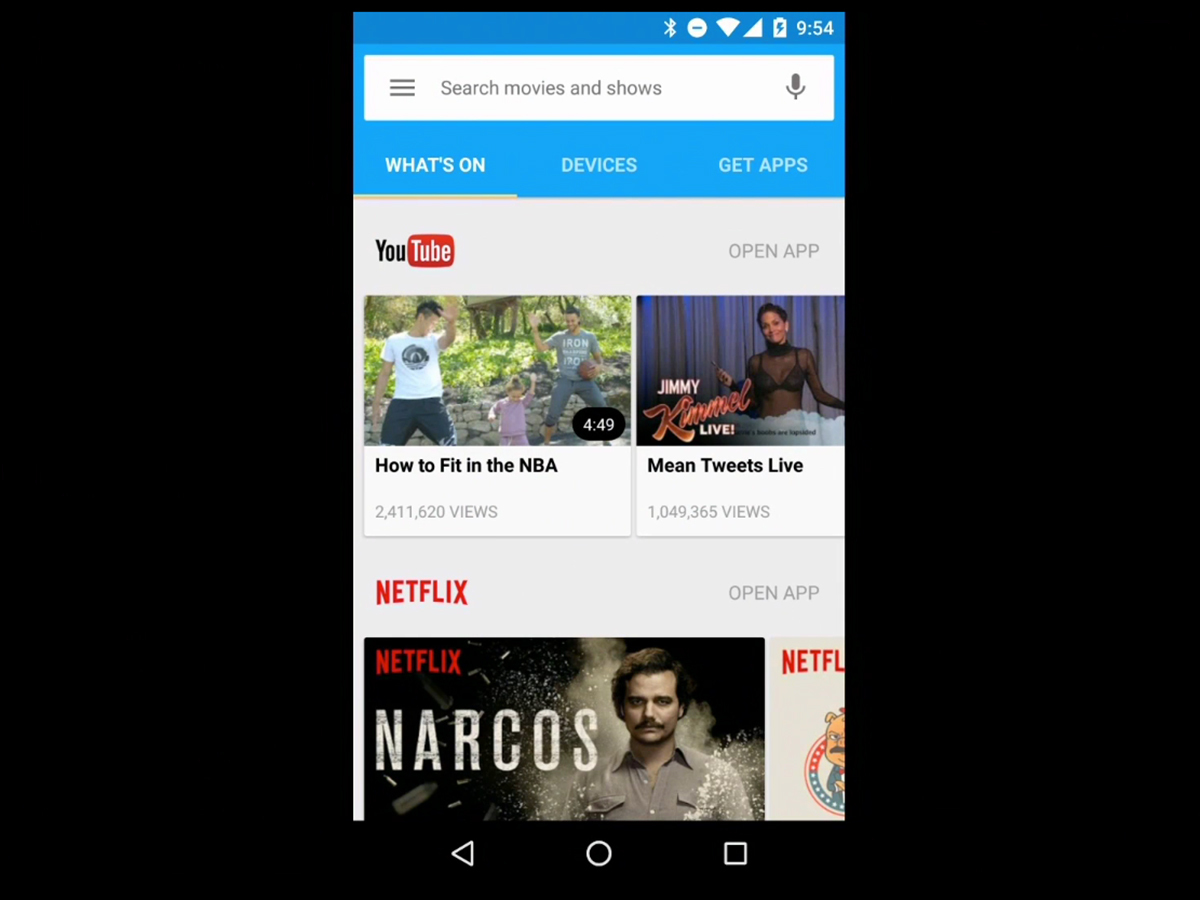 The Chromecast app for iOS and Android has been updated to match the hardware, with Google focusing on content discovery.
The app is now a place where you can browse for things to Cast on to your TV, with the new 'What's On' feature showing you content from all of your Cast-enabled services. So, for instance, it'll showcase a selection of new content from YouTube, Netflix and so on.
It'll also alert you to new third-party apps that support the Cast function and provide a handy list of all Cast-compatible apps you already have.
5. It's got new gaming smarts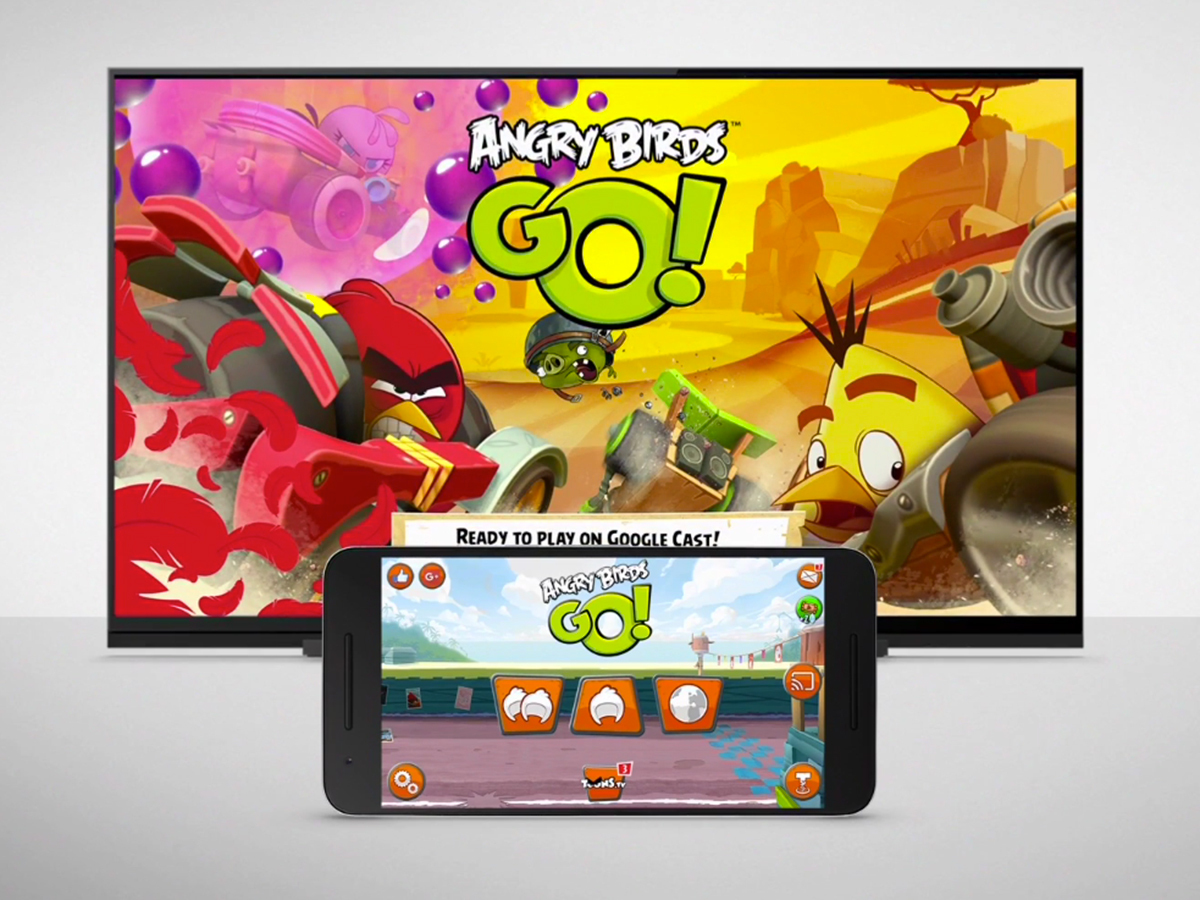 There's a haul of new Cast-enabled games to play, allowing you to transform your telly into a family gaming device. Everyone can use their phone or tablet as a gamepad, as Chromecast still supports a 'guest mode' that automatically allows anyone on your Wi-Fi network to control the device.
Early titles include Angry Birds Go!, WGT Golf and Driver Speedboat Paradise.
6. It's still really cheap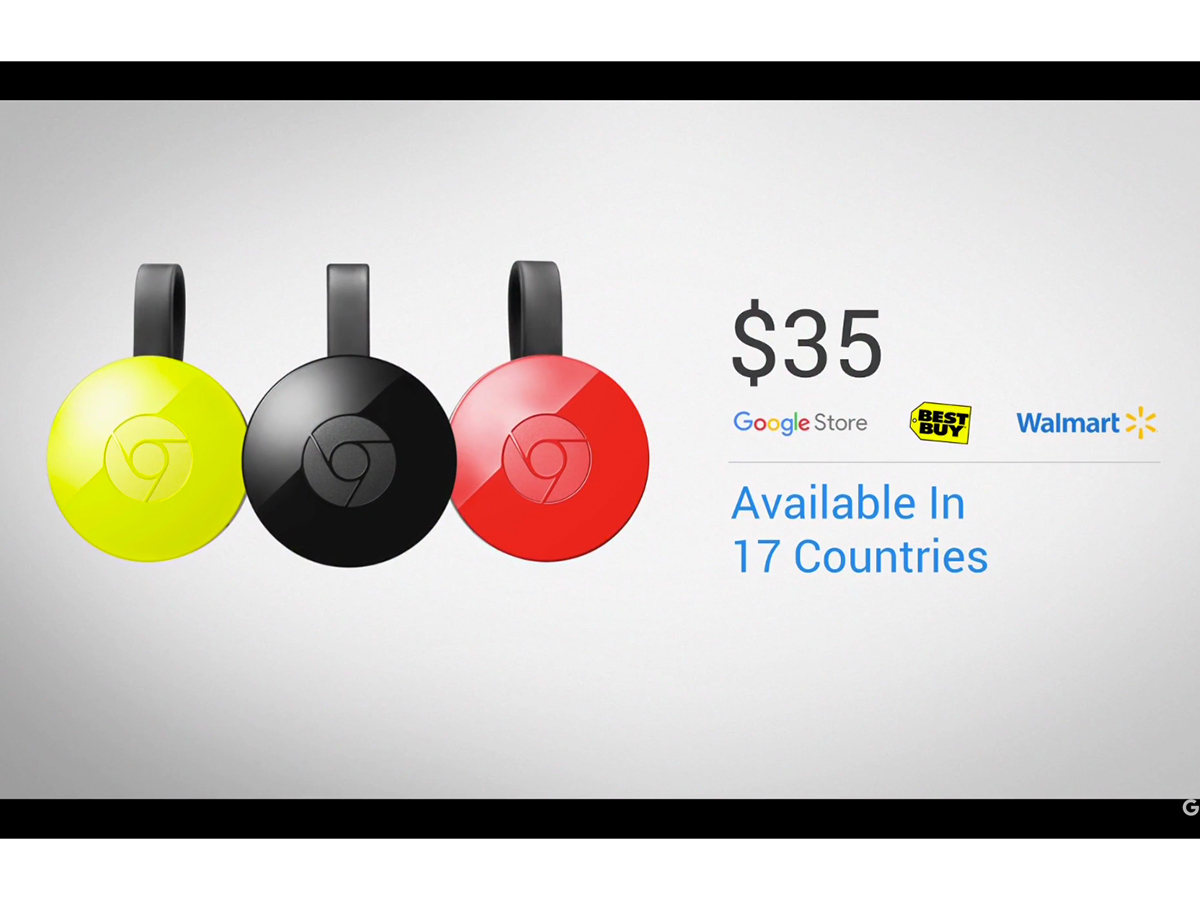 One of the original Chromecast's biggest selling points was its low, low price – and that's not changed with the second iteration. The new Chromecast costs just £30, making it about £5 cheaper than the Amazon Fire TV Stick and £10 cheaper than the Roku Streaming Stick.
7. It now works with Google Photos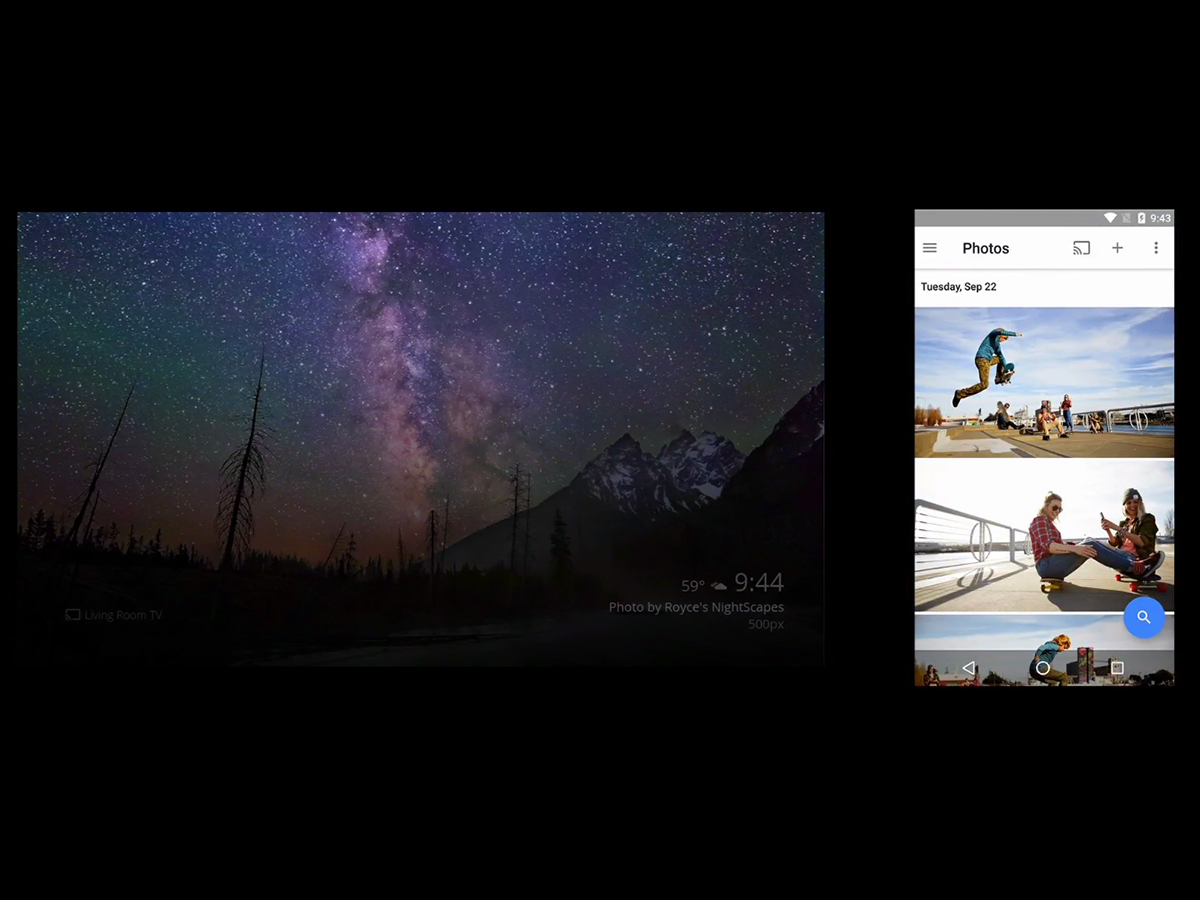 If you're one of the many people who've fallen for Google's Photos service (Google reckons 50 billion photos have already been uploaded to it), you'll be pleased to hear that it now works with Chromecast: simply cast the Photos app to your Chromecast and you'll be able to display your pics in their full glory on your TV.
The integration looks nicely slick, too: you control the selection via your phone or computer, flicking through images as you usually would, but if you stop to search for a new image the TV display will continue to show the last selected picture, until such time as you resume your browsing.
8. It'll have you watching in double-quick time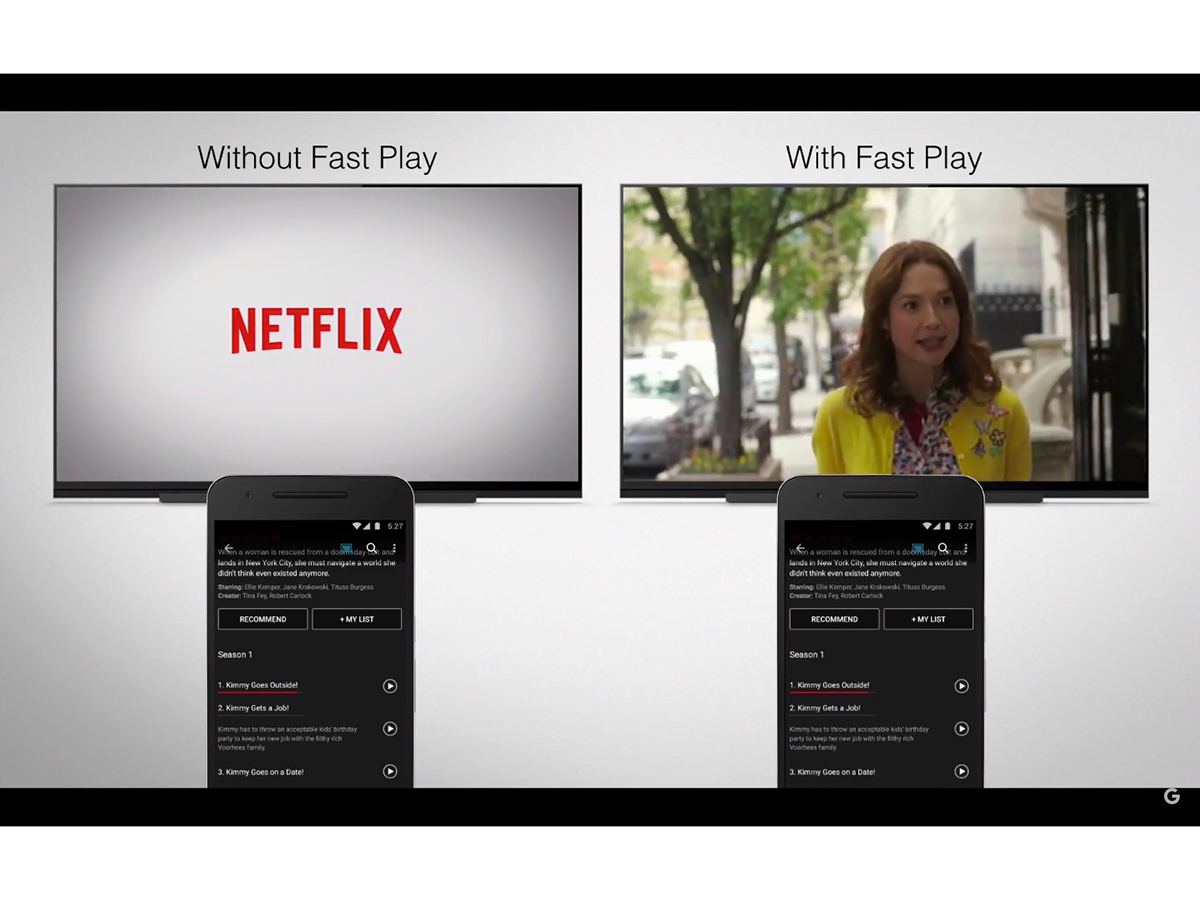 Nobody likes buffering – so Google is attempting to consign it to the past with its Fast Play feature. This allows the first few seconds of content to be pre-loaded before you start watching, so that when you press play it begins instantly, with the rest of the video loading as you watch.
Google will also use clever algorithms to guess what you're likely to want to watch next, giving it a head-start when you flick to a new episode.
9. It's out now
The new Google Chromecast is available today from Google and plenty of retailers – although the yellow and red models will only be available from Google itself. The updated app will arrive "over the next few weeks".
We'll be testing Chromecast 2015 very soon, so keep checking Stuff.tv for more info.