Stuff's five-minute guide to Apple's iPad Pro event
Everything you need to know about the new iPad Pro, MacBook Air and Mac Mini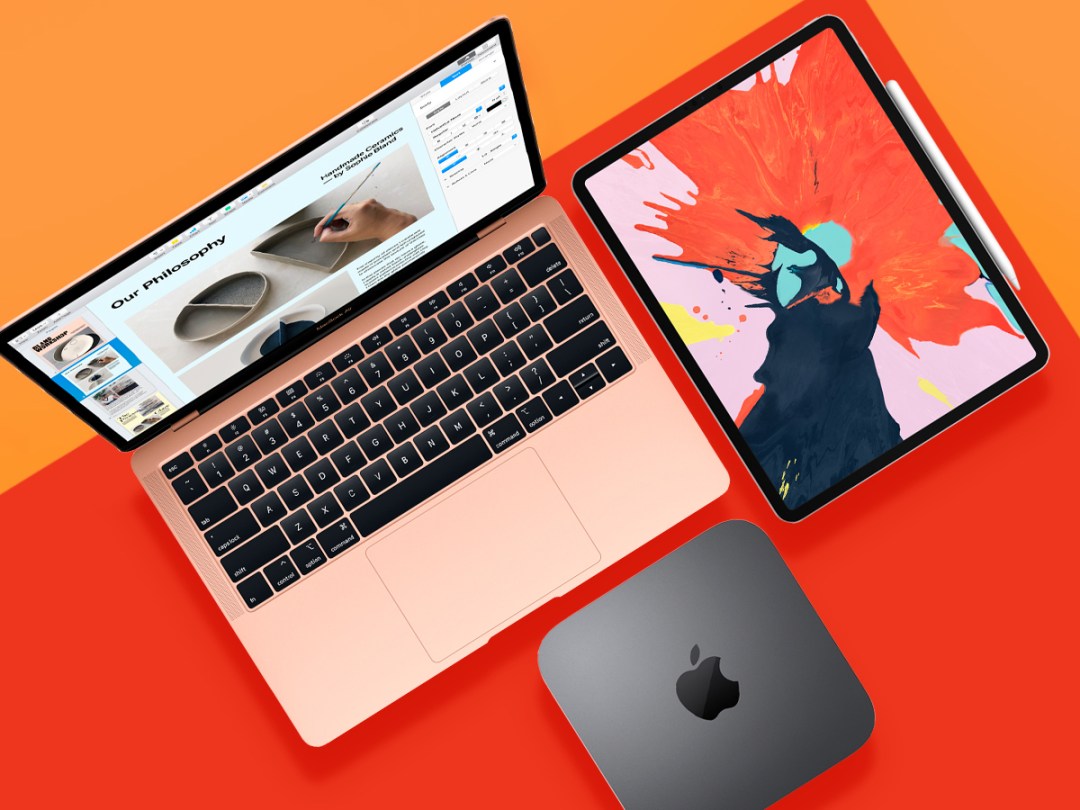 Apple's events are renowned for dragging on a bit. Not got 90 minutes to spare on a Tuesday afternoon to take it all in? That's where Stuff comes in.
We watched the whole thing – even the bit in the middle when they started wanging on about Apple Stores and everyone began to doze off – to bring you this five-minute round-up of everything that Tim Cook and co unveiled on that stage in Brooklyn.
Whether you're in the market for a new laptop, are worried about the fortunes of the Mac Mini, or just have over £1000 burning a hole in your pocket, here's all you need to know about today's New York Apple event.
1. The new iPad Pro is absurdly desirable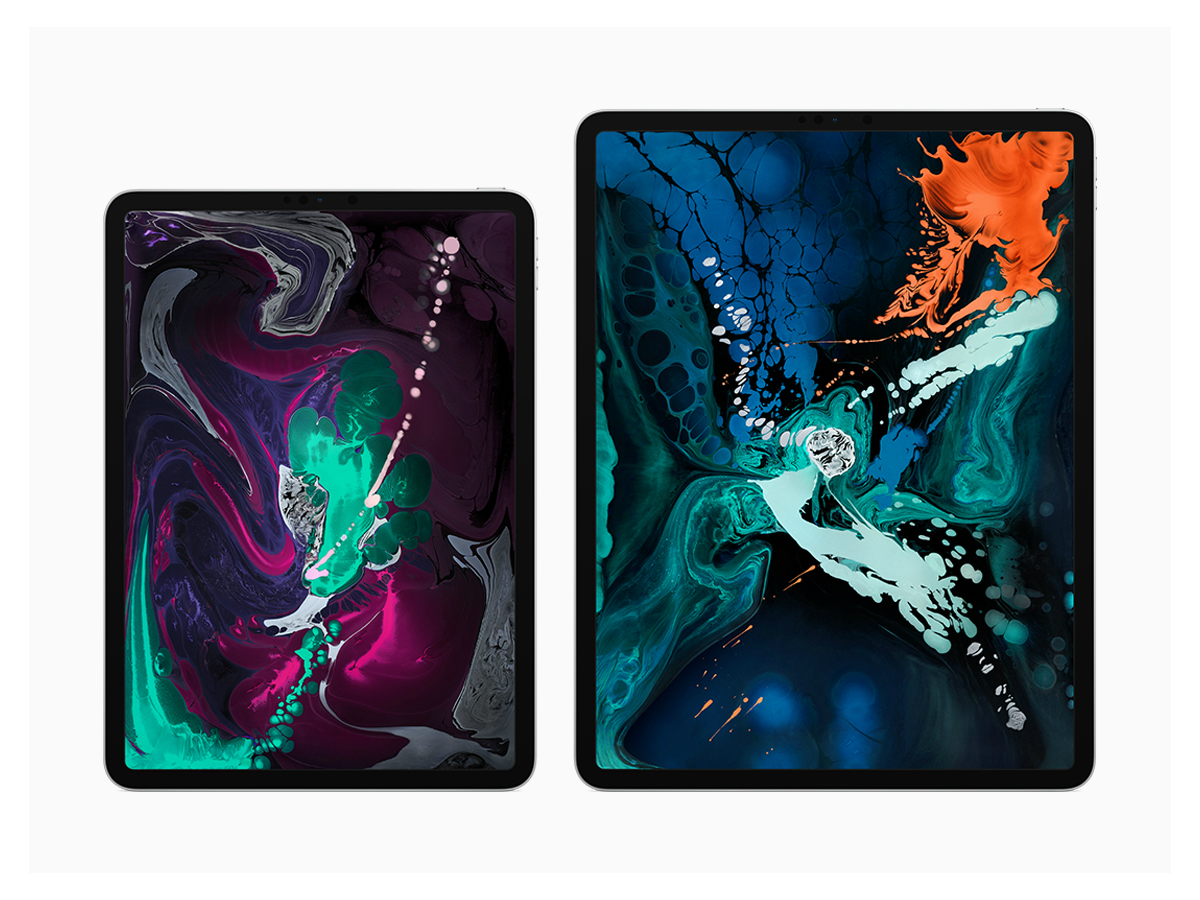 The rumours were true. Apple's latest iPad Pro has ditched the power button and switched to Face ID, so now it really is basically just a glowing rectangle.
But my what a rectangle. Available with either an 11in or 12.9in screen, the former is the same size as the old 10.5in Pro but makes more of the display, while the latter has had the overall volume decreased by 25%, making it more portable than before. Both are 15% thinner.
Face ID works in both portrait and landscape, while it uses the same gesture controls as the all-screen iPhones. It also comes with an A12X chip, plus it uses the same Liquid Retina screen tech that you'll find in the iPhone XR, albeit without a notch.
The cheapest 64GB 11in model will set you back £769, but with the option to add up to 1TB of storage and cellular capability, it's possible to find yourself £1869 down if you're not careful. And that's before you add any of the accessories…
2. And it's driving Photoshop nerds crazy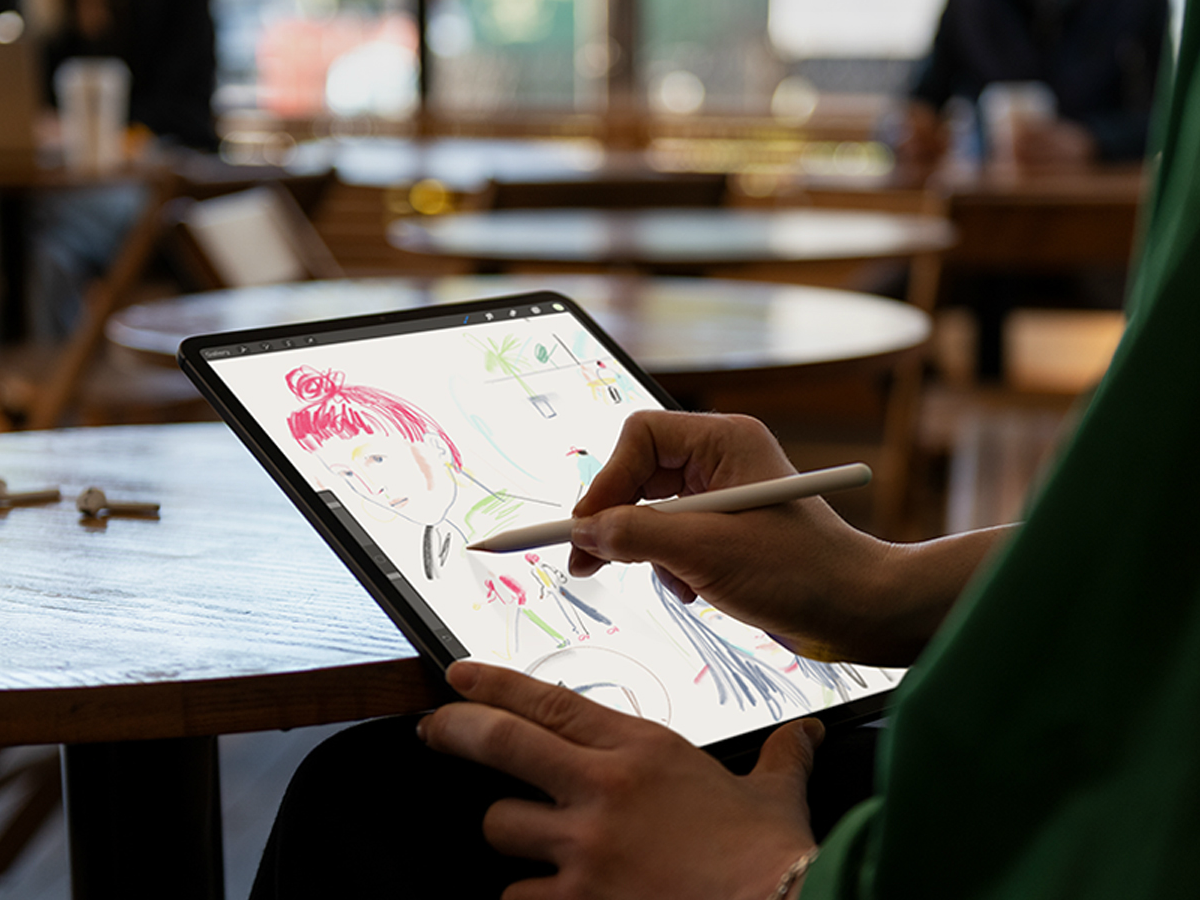 That's mainly thanks to the second-gen Apple Pencil, which now charges by magnetically attaching to the top edge of the new iPad Pro when in landscape mode. It's the little things. You can also switch tools while you're scribbling by simply giving it a quick double tap with your index finger.
Apple has also ditched the iPad Pro's Lightning port and switched it for a USB-C one, which means it can be hooked up more easily to external displays without having to use an adaptor.
For those who prefer the written word, there's also a new Smart Keyboard Folio that doubles as a case when it's not being used. It magnetically attaches to the new iPad Pro, while magnetically extracting either £179 or £199 from your wallet, depending on which size you need. At least it never needs charging.
3. Touch ID and a Retina Display come to the MacBook Air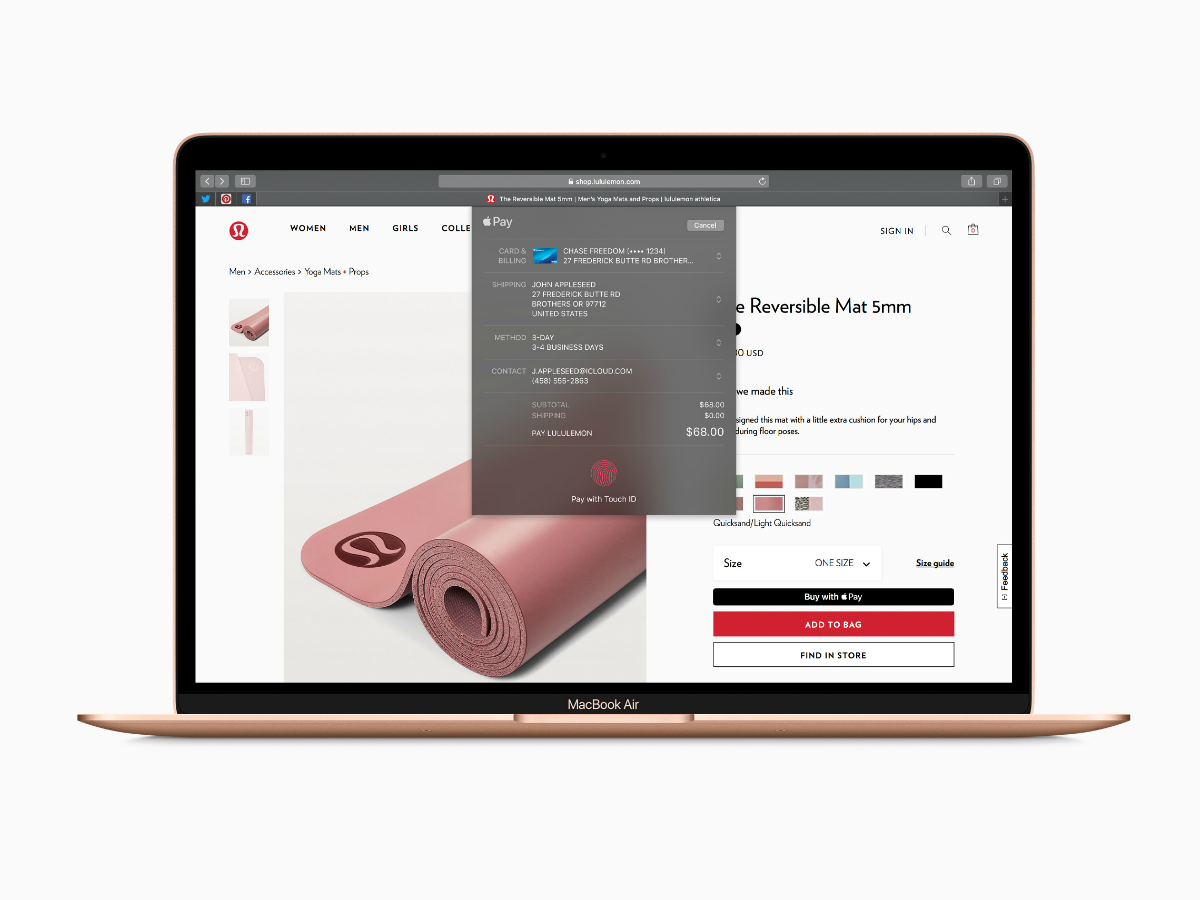 Before today the MacBook Air was the only Apple laptop without a super sharp Retina Display, but the famously thin portable has now had its pixel count upped dramatically.
Framed by 50% narrower black bezels, the 13.3in screen on the new MacBook Air is 4x as sharp as the previous model, while it weighs a quarter of a pound less. And if you don't know how much that is, you don't eat enough burgers.
Without a pointless Touch Bar like the one found on the MacBook Pro, Apple has squeezed the Touch ID button into the top right-hand corner of the keyboard, while the trackpad is 20% bigger. The specs start with a 1.6GHz dual-core processor, 8GB of RAM and 128GB SSD for £1199, but double the RAM and increase the storage to 1.5TB and price more than doubles to £2579.
Despite all these extras it's actually smaller than before, meaning there's not a lot of space for ports. On one side you get a pair of Thunderbolt 3 holes, while there's a headphone socket on the other.
4. The Mac Mini isn't dead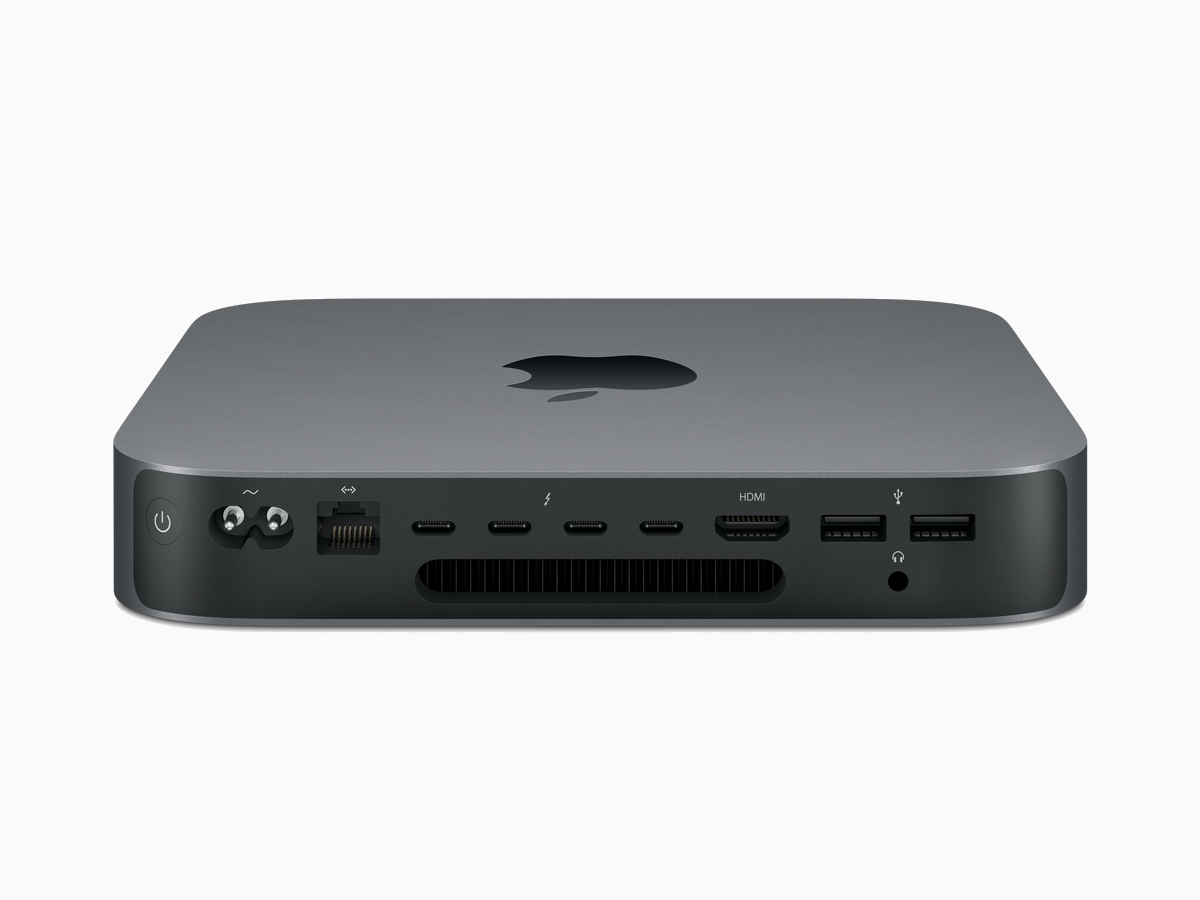 Far from it, in fact. After years of being neglected, the most diminutive, screenless Mac has had a complete overhaul.
From the outside it looks like only the colour has changed, now a darker space grey to fit in with all the others, but inside there are new bits everywhere you shine your torch.
Now available with eighth-gen Intel quad-core and six-core processors, you can also fill it with up to 64GB of RAM and a maximum of 2TB of storage. That makes it up to 5x faster than the last one. You can also choose to have a 10Gb ethernet port next to the quartet of Thunderbolt 3s, dual USB 3 and single HDMI ones, plus there's a good old-fashioned headphone hole on the back too.
It starts at £799 for the 3.6GHz quad-core version with 8GB of RAM, although as usual you'll need to bump up the storage from 128GB to make it properly usable, which adds significantly to the price. Max out all the specs with a 3.2GHz 6‑core i7 processor, all the RAM and the most capacious SSD and you're staring down the barrel of a £3859 credit card bill. Blimey.
5. Everything costs more
Compare the entry level prices of everything and there's an increase across the board.
The 12.9in iPad Pro is £200 more, while the 11in one is £150 more than the old 10.5in version, although that one is still available to buy for £649. The new Apple Pencil is £30 more but again the old version is still for sale for £89.
You can also still get the old MacBook Air without a Retina Display or Touch ID for £949, but the new one starts at just £250 more. Did somebody say "upsell"?