Breathe easy: 15 of the best air purifiers to beat particles, pollen and pollutants
Upgrade your inhale with these filters for your home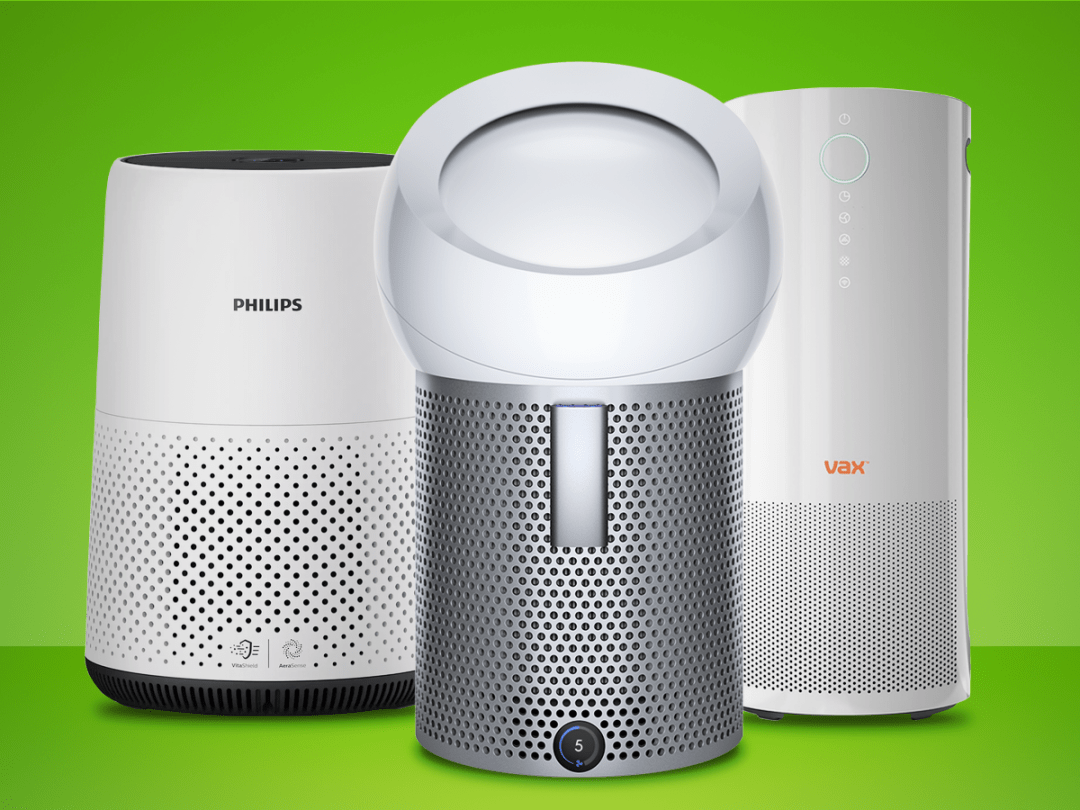 Suffering from a stuffy nest? Between heatwaves, lockdowns and takeaway leftovers, it doesn't take much to make a place stale.
Fresh as it might seem, the air you breathe is often packed with particles. From pets to petrol engines, spores can come from plenty of places. At best, they cause questionable odours. At worst, these floating nasties can trigger allergies, asthma attacks and all kinds of complications.
Keen to ventilate your residence? Flinging windows wide open can help, but for cleaner breathing on a daily basis, try one of the purifiers featured below. From compact models for personal purification to bigger kit that's fit for your living room, each will filter out the dust, bacteria or bad stuff that might be floating about your abode.
Buying tips
Breathing space
Pick a purifier to suit your room size. Only cleaning the air around your desk? A capacity of 15-20m² is more than enough, while 30m² should be good for bedrooms. Going big? Some filters can service spaces of up to 120m².
HEPA grinder
In the world of air purification, high-efficiency particulate air (or HEPA) is the benchmark. A true HEPA filter removes at least 99.95% of tiny particles from the air. Anything less and it's not the real deal.
Filter pack
All purifiers feature a filter panel in some form, usually comprised of a pre-filter for larger dust particles, a HEPA element and an activated carbon filter to tackle bad smells and gassy pollutants. These filters need to be switched periodically, so it pays to check the cost of replacements – and how easy they are to install.
Airless whisper
Clean breathing might be the dream, but your fantasies will vanish into thin air if your purifier's fans impersonate a vacuum cleaner. For a sweet night's sleep, pick a model that runs at 40dB or less – the equivalent of your average library.
Work placement
Purifier placement is important. Most models filter in full 360, so you can stick the suckers in the centre of a room. Others work best beside a wall, so ponder on your preferred positioning before dropping any pennies.
Air trigger
Purifiers are built to bust dusty air all day long, but some are smarter than others. Models with integrated sensors will monitor the air quality in your abode and adjust the intensity of their efforts to match. Some can even send reports to your smartphone, so you'll know as soon as there's a pollen spike,
The best air purifiers for your personal space
Levoit Core 200S (£85)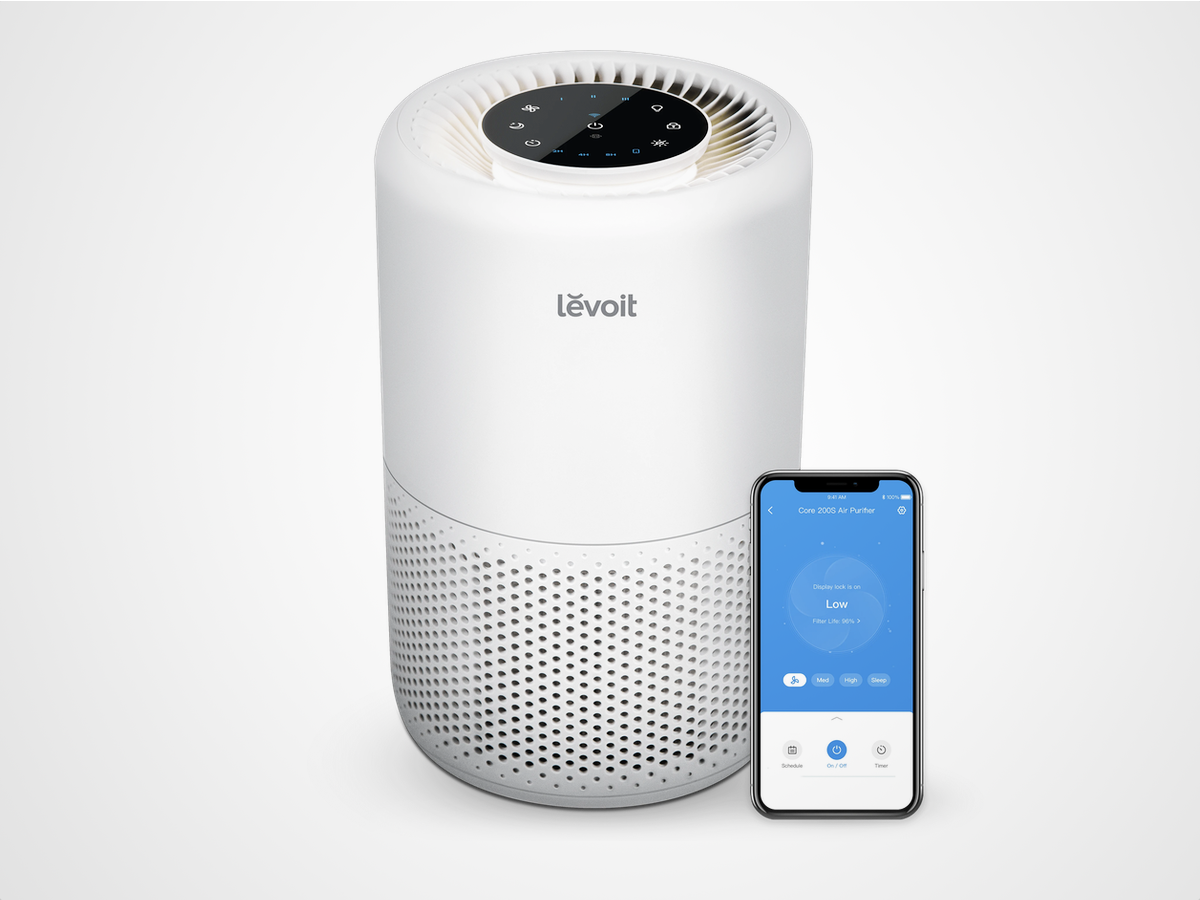 Smart cylinders are nothing new, but an Echo alone can't aerate your home. Add Levoit's connected purifier to your pad for fresher air on command.
Compatible with Alexa and Google Assistant, the Core 200S integrates with your smart home setup via the VeSync partner app. When you're not asking for faster filtration, you can use your smartphone to adjust speed, schedule and sleep settings – and to check the remaining life of the filter inside.
Fancy cleaner breathing while you dream? The Core 200S can also glow as a night light, with soothing hues to help you snooze.
Dyson Pure Cool Me (£300)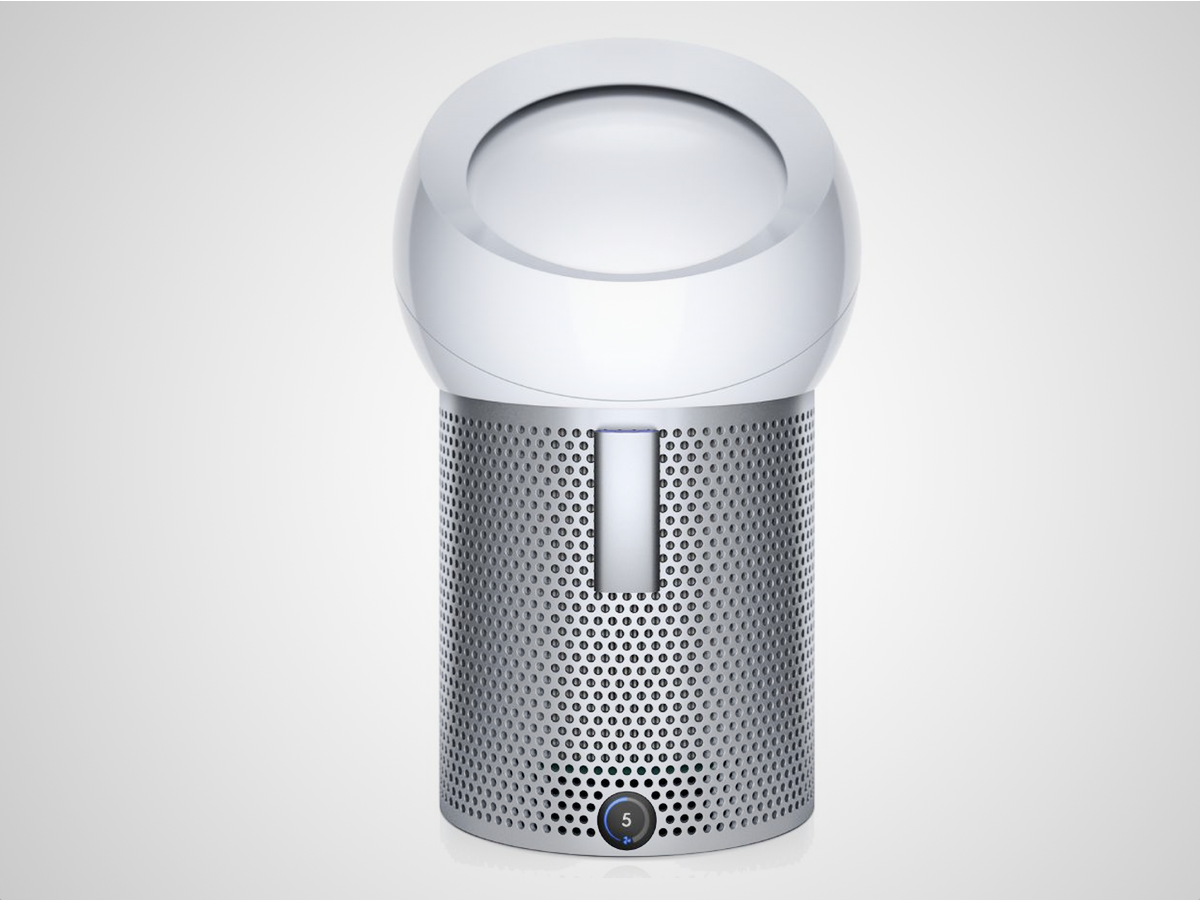 Dyson made its name with devices that bust dust better than the rest, so it should be no surprise that the firm's futuristic filtering fan is a doozy. Styled like the offspring of a Mac Pro and a kitchen bin, the Pure Cool Me is a personal purifier designed for desks and bedside tables.
That full metal jacket harbours HEPA and activated carbon filters which deftly trap all manner of nasties, but it's up top where things get really sci-fi. Streams of air are blown over the dome, meeting in the middle to produce a clean and cooling jet that can be targeted with just a touch.
Keen to share the air? Poke the remote and Dyson's breezy buddy will rotate through a 70-degree arc, so your confused colleagues can also receive a purified zephyr from what they thought was a waste paper receptacle.
IKEA Fornuftig (£50)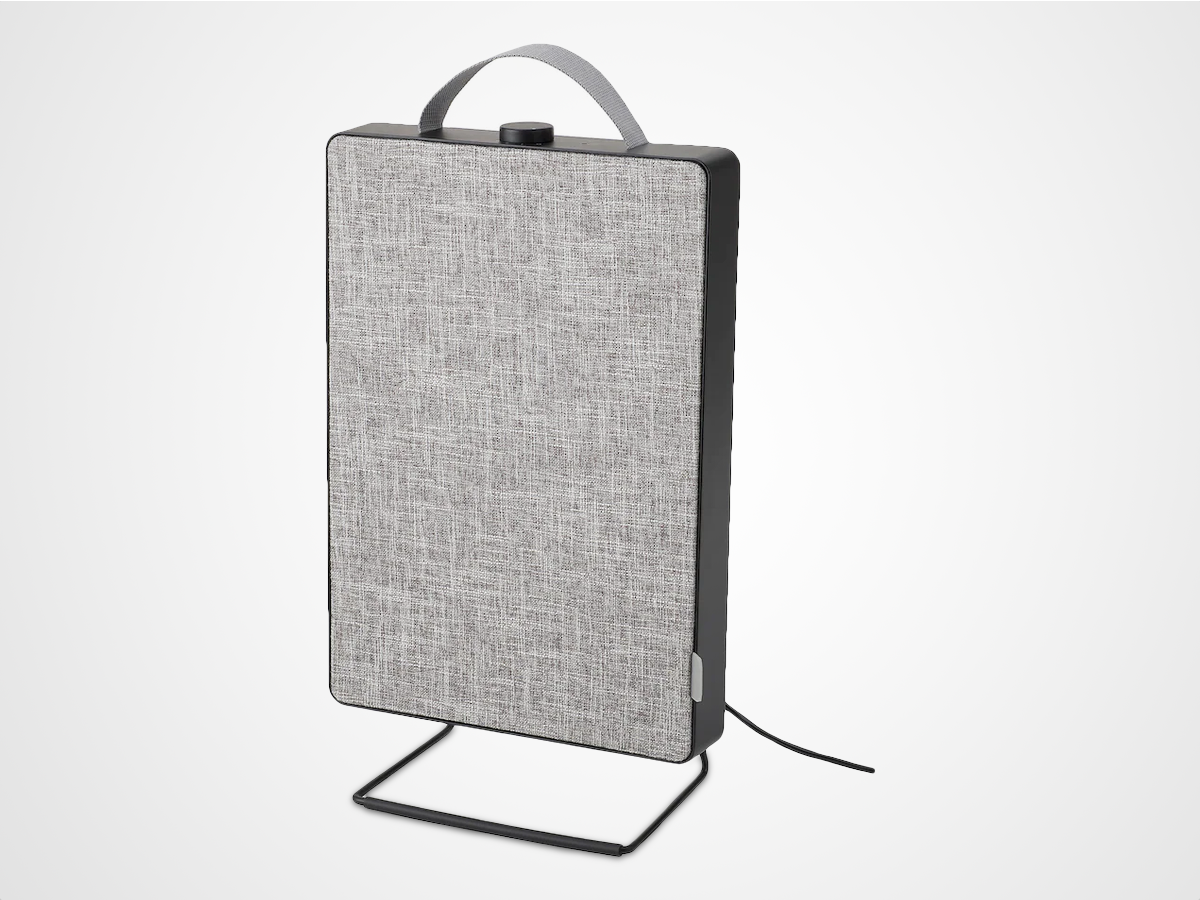 Purifiers don't come flat-packed, but IKEA's Fornuftig is the next best thing. A lesson in minimalist filtering, the straightforward purifier is fronted by a natty fabric panel and features a matching handle for easy relocation.
A simple three-speed dial handles fan control, while a subtle LED tells you when it's time to replace the particle filter inside. Perturbed by pollutants? Swap in a sold-separately gas filter to deal with nasties like formaldehyde.
For more impactful placement, you can even ditch the floor stand and wall-mount the Fornuftig. Whether portrait or landscape, it'll continue to clean the air in spaces of up to 10m2 – though chances are you'll use a lot of hot air explaining that, no, it's not a speaker.
Russell Hobbs RHAP1001B (£80)
Sharing might be caring, but there's no shame in looking after your lungs first. For fresh air in your personal space, try this compact purifier. Short at 40cm, the lightweight RHAP1001B is also easy to shift from your bedside to your desk.
Despite its petite proportions, the purifier can still capture 99.95% of particles in rooms up to 10m2, courtesy of a three-layer filter system. A touch panel on top makes tweaking settings a cinch, while an LED ring around the middle adds mood lighting to your den of zen. There's also a night mode, for hushed dust-busting after dark.
Blueair Blue 3210 (£159)
Blueair's simple cylinder is an exercise in straightforward filtering. Good for spaces up to 15m², one tap is all it takes to activate. Set to automatic mode, it can clean the air in an average bedroom every 12 minutes, putting paid to pollen, pet dander and dust.
A 360-degree air intake means you can stick the 3210 wherever you please, while its natty fabric wrap does more than match your wallpaper: it's part of a three-layer system which, through electrostatic and mechanical filtration, eliminates up to 99% of floating nasties from your home.
Fan speed adjusts according to feedback from a particle sensor, while an integrated air quality indicator keeps you schooled on what you're inhaling. Need clean air at night? Its lowest speed setting is whisper-quiet, so your dreams won't be disturbed by whirring.
The best air purifiers for smaller rooms
Philips Series 800 (£150)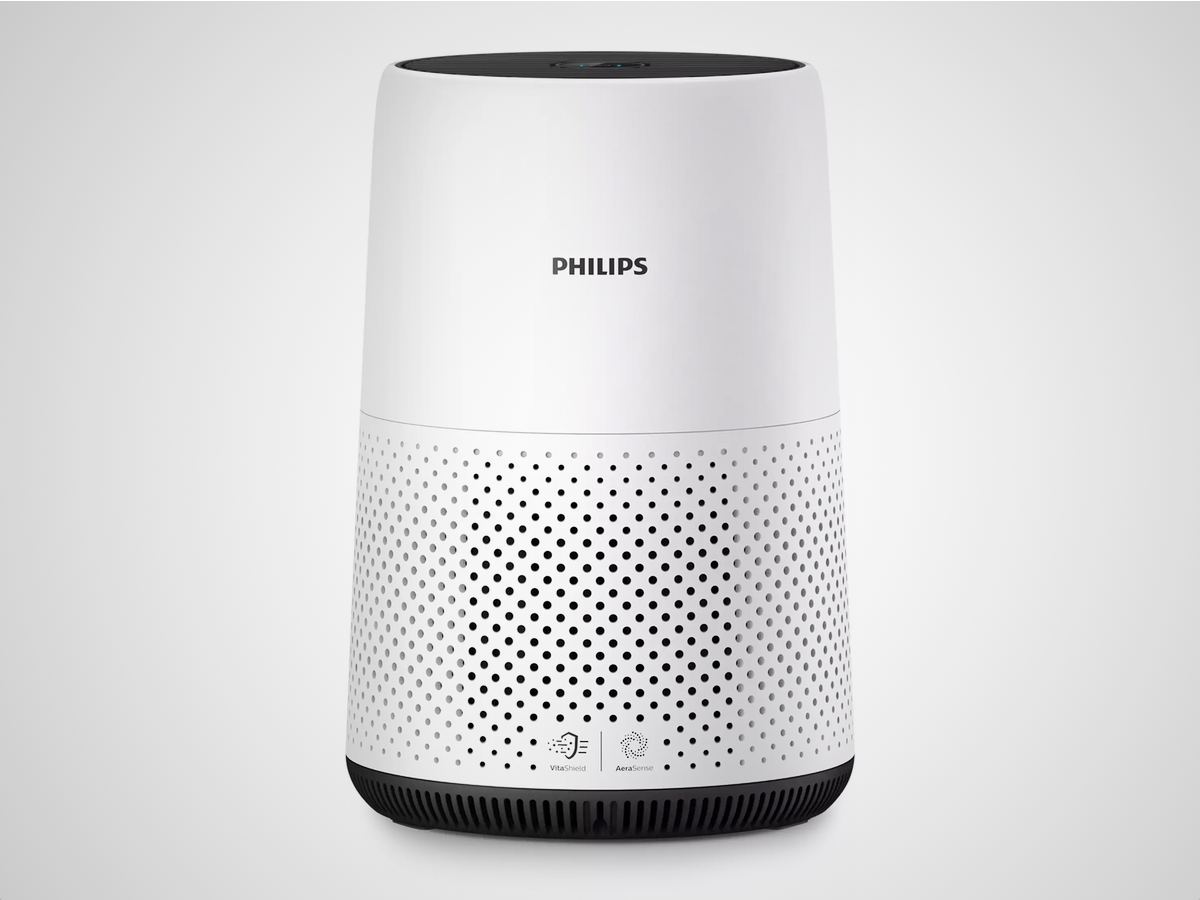 Classic: just when you've got the air nice and clean, some thoughtless fool decides to beat a dusty rug. Cue clouds of particles and a surefire sneezing fit.
Install this clever cone for constant protection from unexpected pollution. While it can't do anything about inconsiderate beaters, it can at least remove other irritants: an auto-purification sensor detects and reacts to even the smallest changes in air quality, cranking up its efforts to tackle any fresh dust, dirt or detritus that you'd otherwise inhale.
It removes 99% of bacteria, 99.5% of nano-sized particles and 99.9% of viruses from the air that it filters, and there's a four-colour air quality indicator, too – so you'll always be sure of what you're breathing in.
Boneco H300 (€379)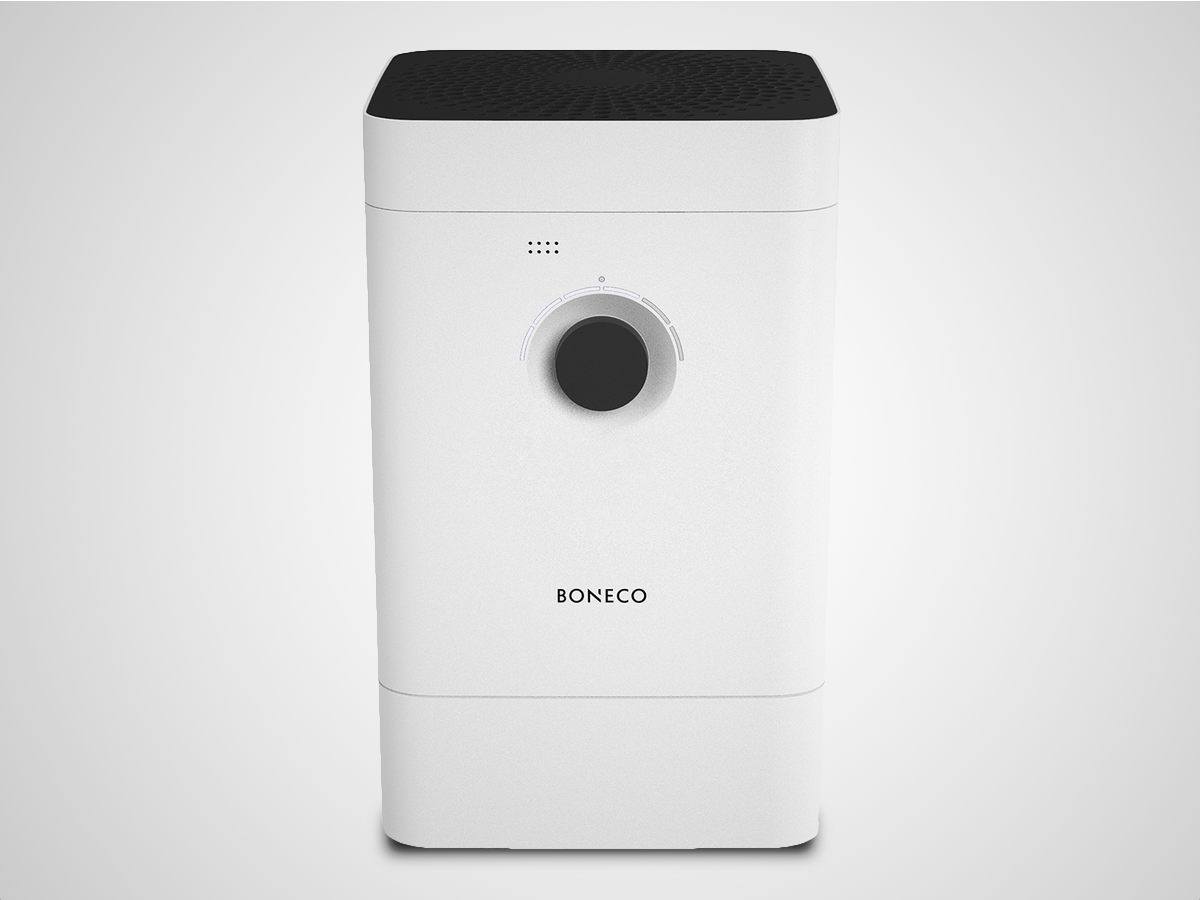 If you're in the market for a breath of truly fresh air, the Swiss Alps wouldn't be a bad place to start. Alas, short of making for the mountains with a bag full of jars, there's no easy way to bring high-altitude air to your humble abode.
This clever box from Boneco can do the next best thing, deploying Swiss smarts to both purify and humidify the air in your home. Set your ideal humidity in the partner app and the H300 will sense the relative moisture, then automatically adjust its evaporator to maintain your chosen level – as well as filtering out allergens in the air.
You can choose to purify, humidify or do both at the same time, and preset profiles – such as 'sleep' and 'baby' – make it a cinch to create ideal conditions for, well, sleeping and babies.
Blueair Classic 405 (£529)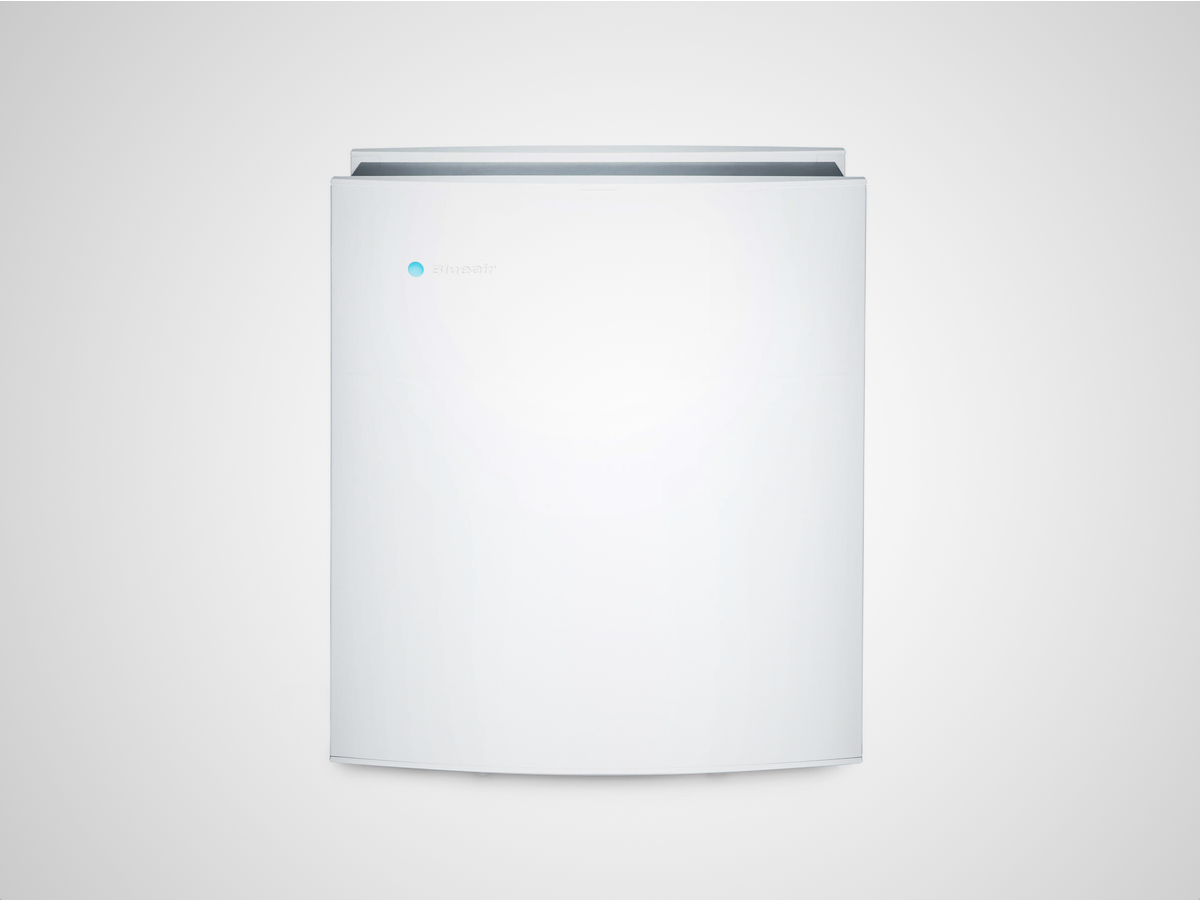 £500 will buy you a lot of things. A stellar smartphone. A second-hand car. A year's supply of hand sanitiser. But if it's cleaner air you're after, Blueair's Classic 405 is the smarter way to part with your monkey.
Built tough to match its price tag, the 405's galvanised steel shell is home to HEPASilent tech – a system that uses electrostatic and mechanical filters to capture an impressive 99.97% of the tiniest particles in the air, from pollen to pet dander. It's also capable of completely filtering the air in a 40m² room every 12 minutes, runs at the same noise level as rainfall and is properly efficient to boot.
As if that weren't enough, you can control the purifier with the Blueair app or hook it up to an Amazon Echo for full voice control. Still fancy that car?
Levoit LV-PUR131S (£160)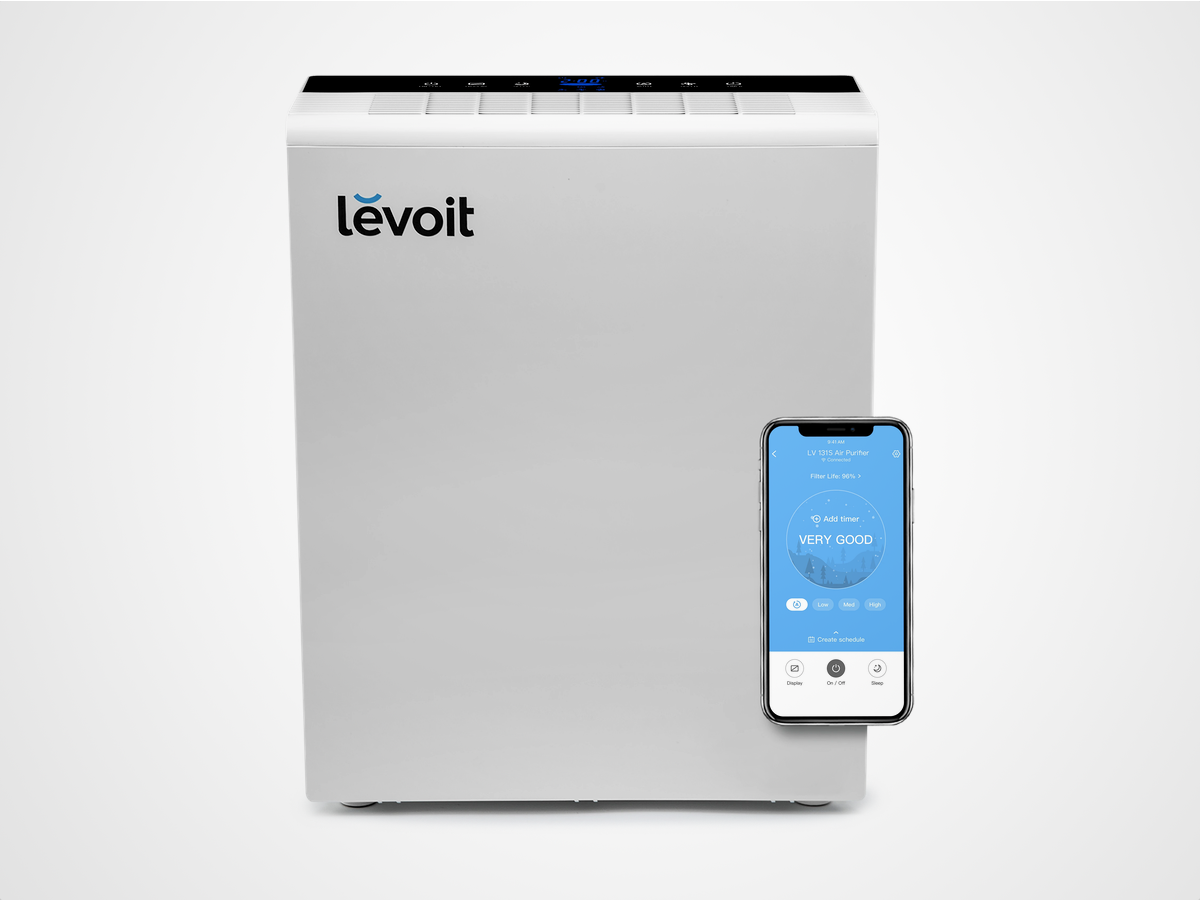 Hate coming home to stale air? For filtration you can control while you're out and about, add Levoit's smart purifier to your domestic setup.
Connect the freestanding filter to your Wi-Fi and it'll beam real-time air quality info straight to your smartphone – whether you're home or away. Besides freshness updates, the VeSync app also allows you to adjust fan speed, set schedules and check the filter status.
The purifier can automatically react to air quality changes, with a trio of filters working to remove 99.97% of pollutants in rooms of up to 48m2. It plays nice with Alexa and Google Assistant, too, so you should have no trouble cleaning up.
Bionaire Designer BAP600-060 (£100)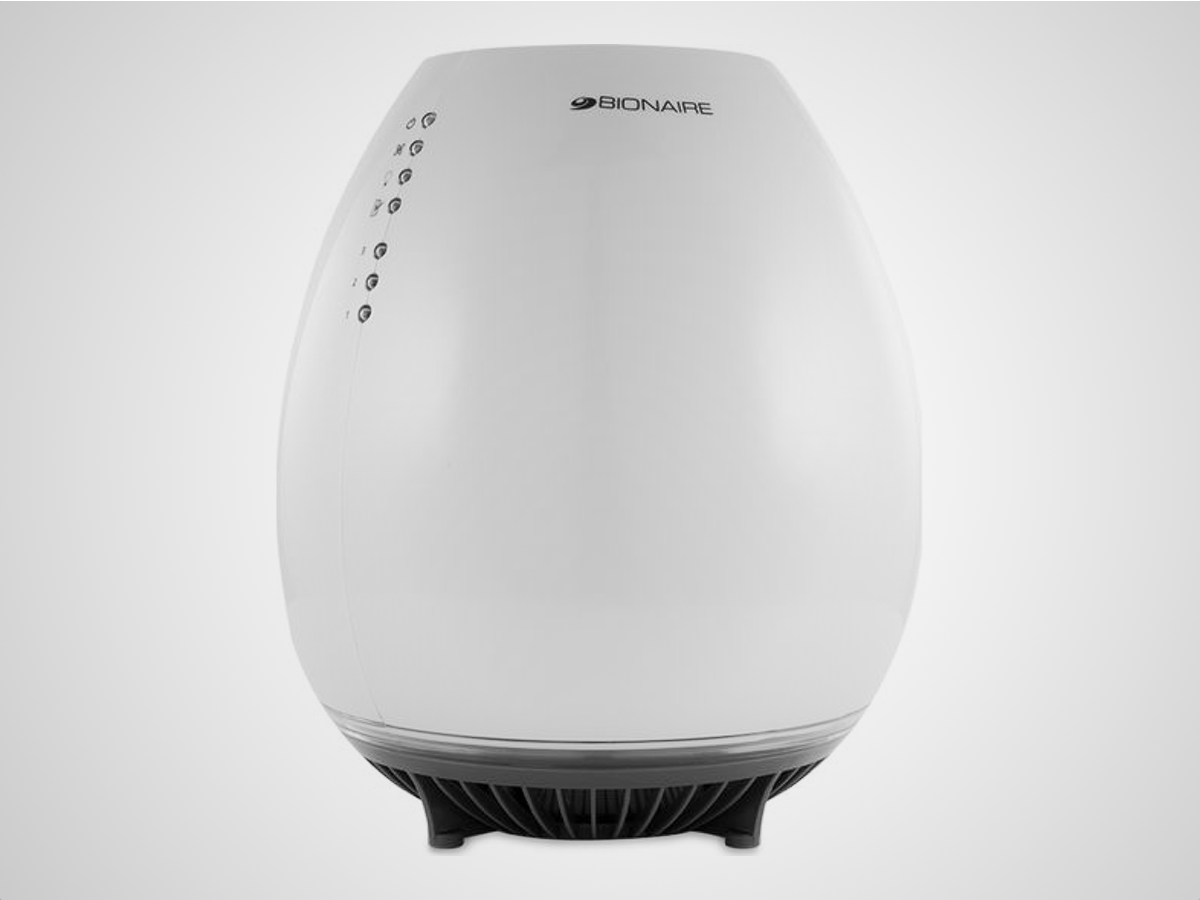 Put an egg on your living room floor and, while it might complement your avant-garde approach to interior design, it's unlikely to improve the air quality in your home.
Put this egg-shaped purifier there instead and you'll reap the benefits of cleaner breathing, as its filter removes 99% of airborne particles from rooms up to 30m².
Unlike the poultry alternative, there's also a built-in blue night light – and it's suitable for vegans.
The best air purifiers for larger rooms
Hoover H-Purifier 500 (£400)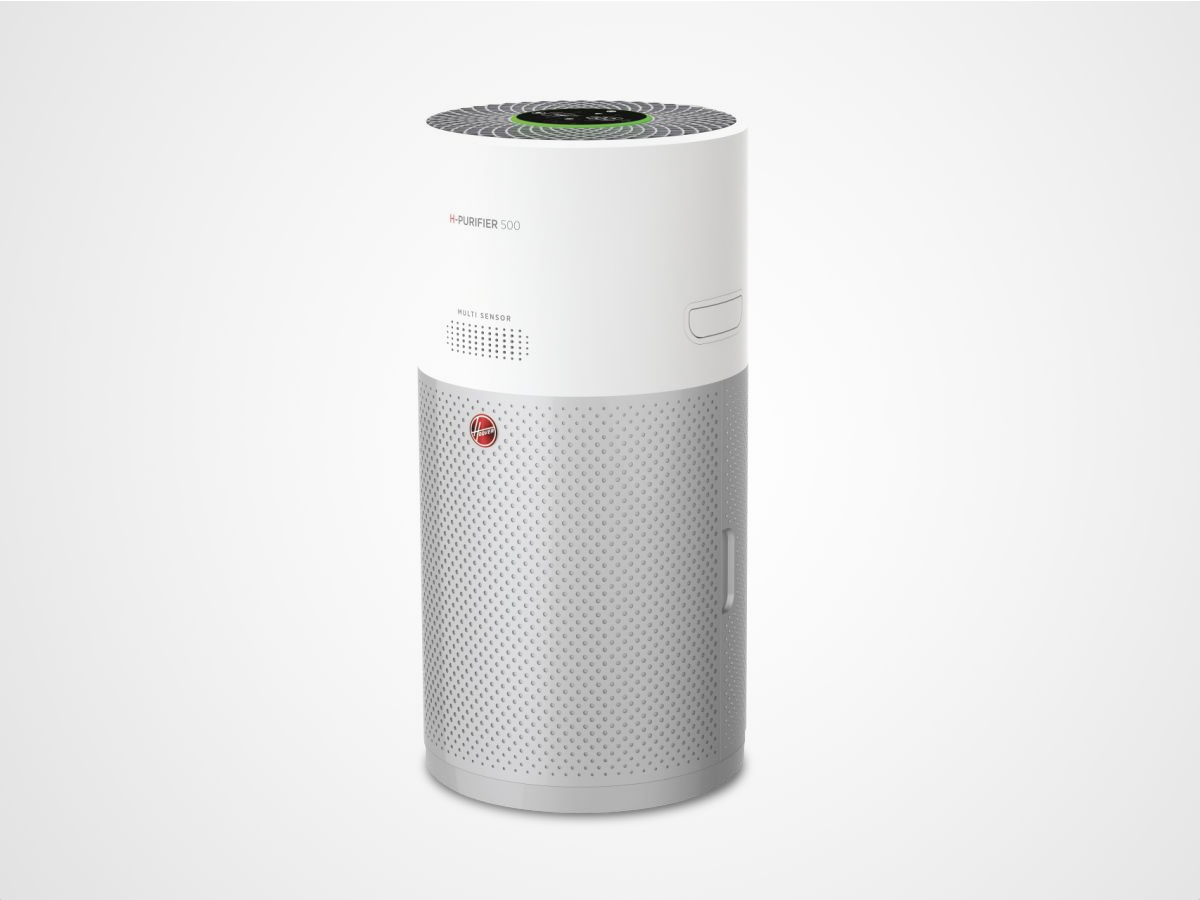 Hoovers are handy for sucking up stuff, but there are easier ways to clean the air than vacuuming the sky. For airborne dust-busting, try the H-Purifier 500: its triple-layer filter system captures and eliminates 99.7% of allergens.
Smarter than your standard sucker, the H-Purifier packs a suite of sensors which constantly monitor air quality. A coloured ring around the touch panel indicates the current state of affairs – or you can hit up your Hoover via Wi-Fi or Bluetooth to check real-time data in the hOn smartphone app. As well as controlling modes, settings and schedules remotely, the app will alert you if it detects dangerous carbon monoxide in your home.
Good for rooms of up to 100m2, the H-Purifier 500 also features an integrated aroma diffuser. Drop in the bundled bottle of H-Essence for sweeter scents, or try H-Biotics to banish bacteria on household surfaces.
Philips Series 3000i (£370)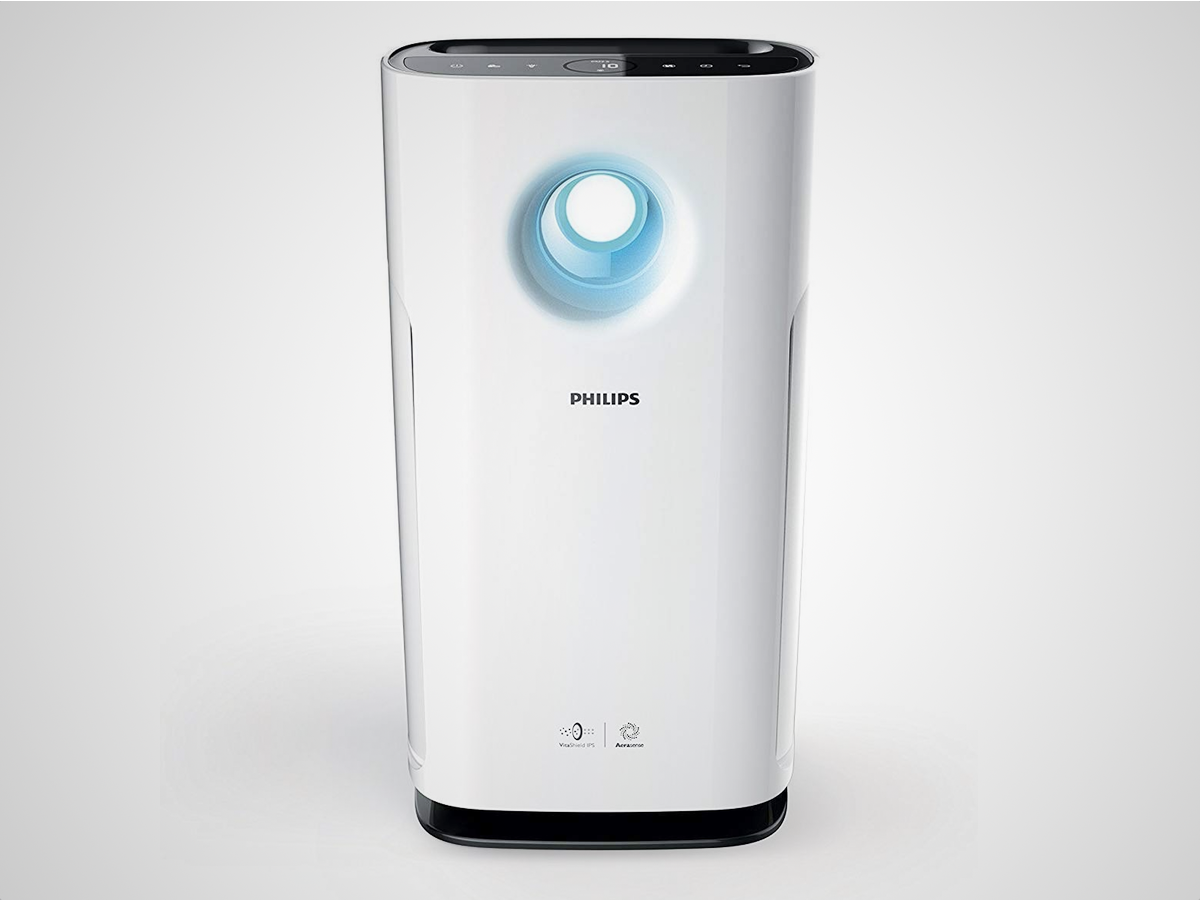 As anyone who's attended a team-building retreat can confirm, instant feedback isn't always welcome. When it comes to air quality, though, it definitely is – which is why this upstanding purifier from Philips is keen to keep you informed. A sensor tracks local allergens and air quality in real time, displaying the current status on a multi-coloured ring at its heart. Want more info? Delve into the Air Matters app for full details of pollution and pollen counts, and to control the Series 3000i from afar.
Its three-stage filter system removes 99.97% of ultra-fine particles from rooms of up to 95m² (the smaller, cheaper 2000i can service up to 75m²), while multiple modes mean you can tweak its performance to suit your needs. 'Bacteria & virus' mode works extra hard to clean the air, for example, while the smart 'allergen' setting automatically detects changes in air quality and adjusts flow and filtration accordingly.
It even plays nice with Alexa, so you can order the 3000i to do your bidding – without any risk of criticism from HR.
Vax Pure Air 300 (£280)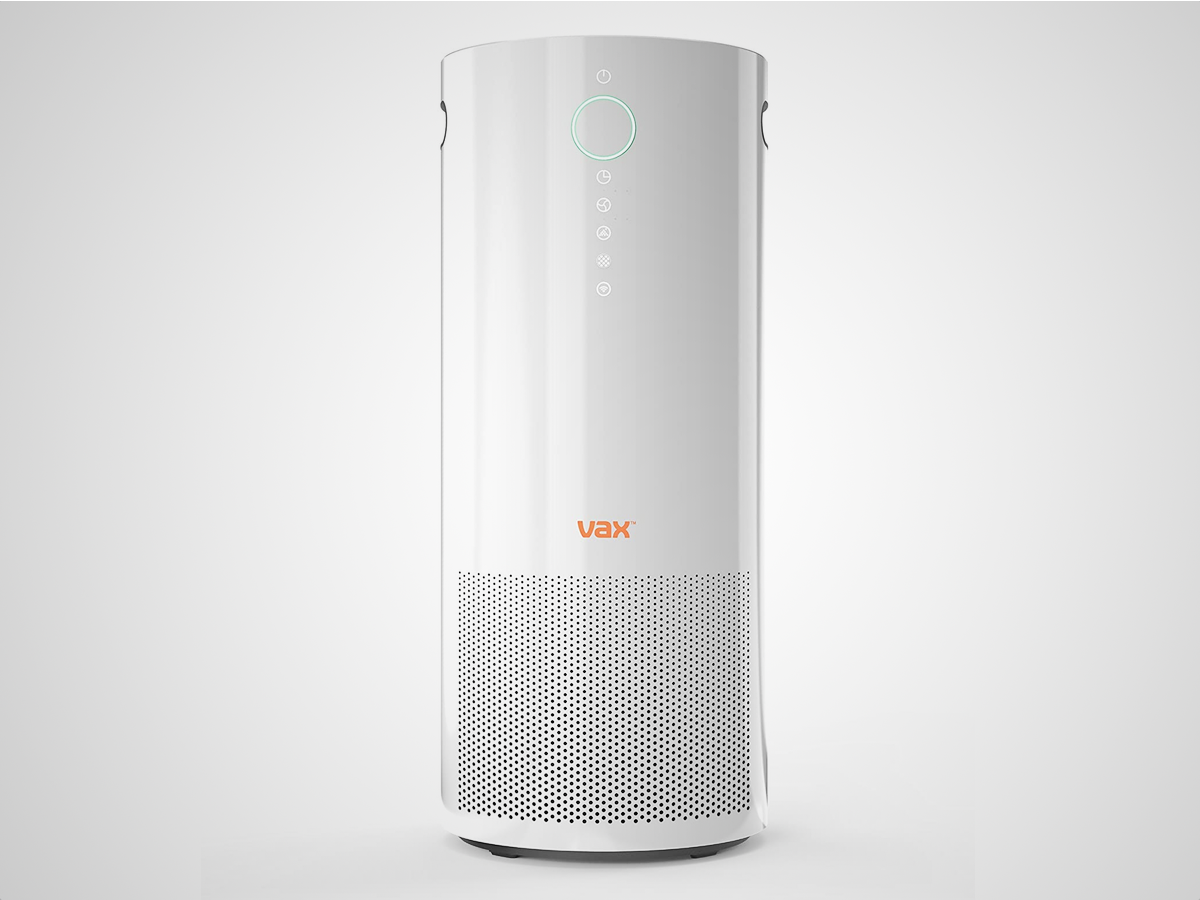 Want to purify a whopping great space? Capable of filtering the air in rooms up to 120m², the Vax Pure Air 200 is a purifying tower fit for the fresh prince of swell air.
Installed in your palatial pad, the cylinder can process up to 428m³ of air per hour – translation: a lot – while its 360-degree filter will remove up to 99% of airborne allergens, pollutants and bacteria.
Pick from three speed settings or go for auto and let the in-built air quality sensor adjust the speed to suit the sitch. Feeling sleepy after another party at your sizeable apartment? Stick it in night mode for filtration that won't affect your regal kip.
Dyson Pure Hot+Cool Advanced Air Purifier (£549)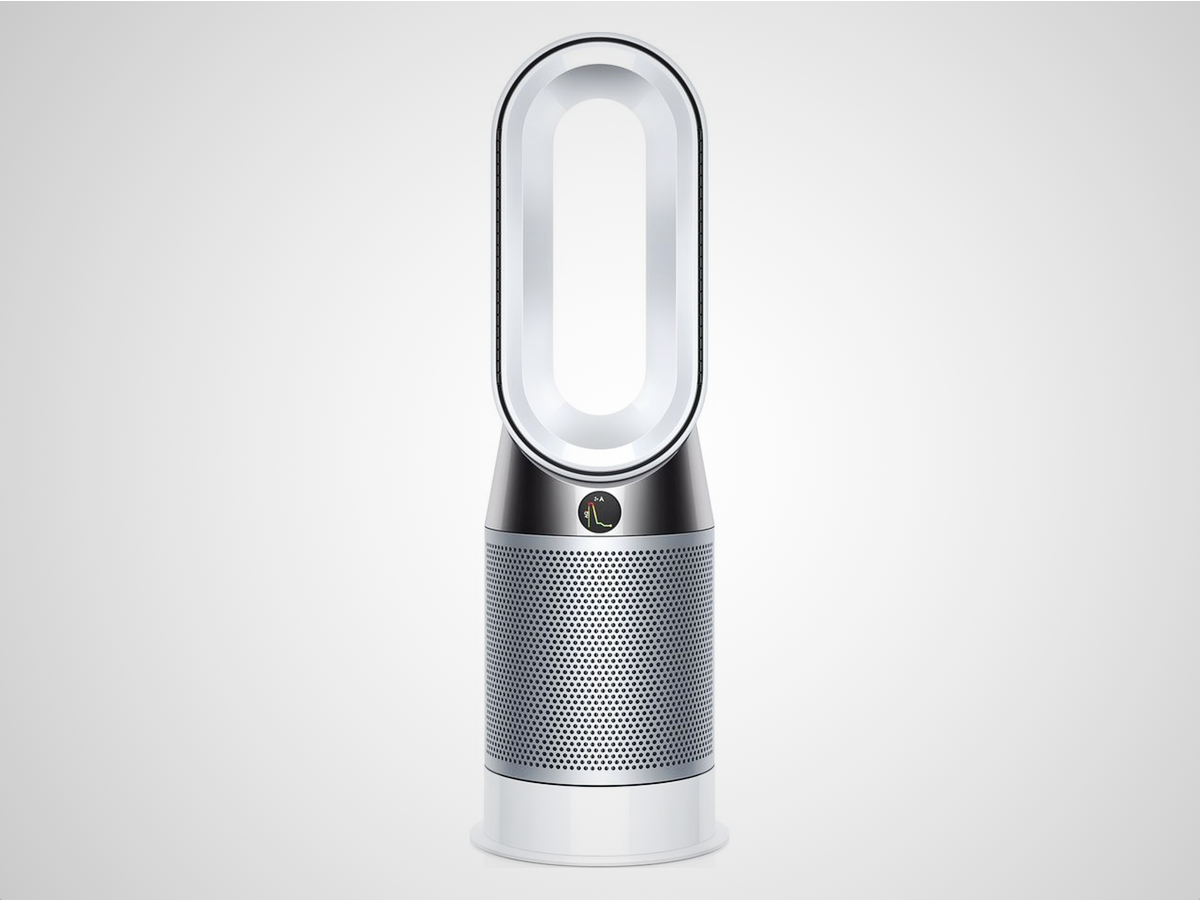 Blowing hot and cold isn't traditionally a positive trait, but Dyson's bladeless blower changes that. No indecisive oscillator, the Pure Hot+Cool projects purified air at your chosen temperature.
Air Multiplier tech means it can deliver more than 290 litres of air per second as it rotates through 350 degrees, while activated carbon and HEPA filters eliminate 99.95% of super small allergens and pollutants. It detects, tracks and reports the particles, too, displaying the levels on its LCD display – from VOC to NO₂.
Monitor and tweak to your heart's content in the partner app, or set the fan to auto mode for effortless filtration and temperature control all day. Overwhelmed by choice? Skip the temp setting and use diffusion mode for filtering alone.
Leitz TruSens Z-3000 (£312)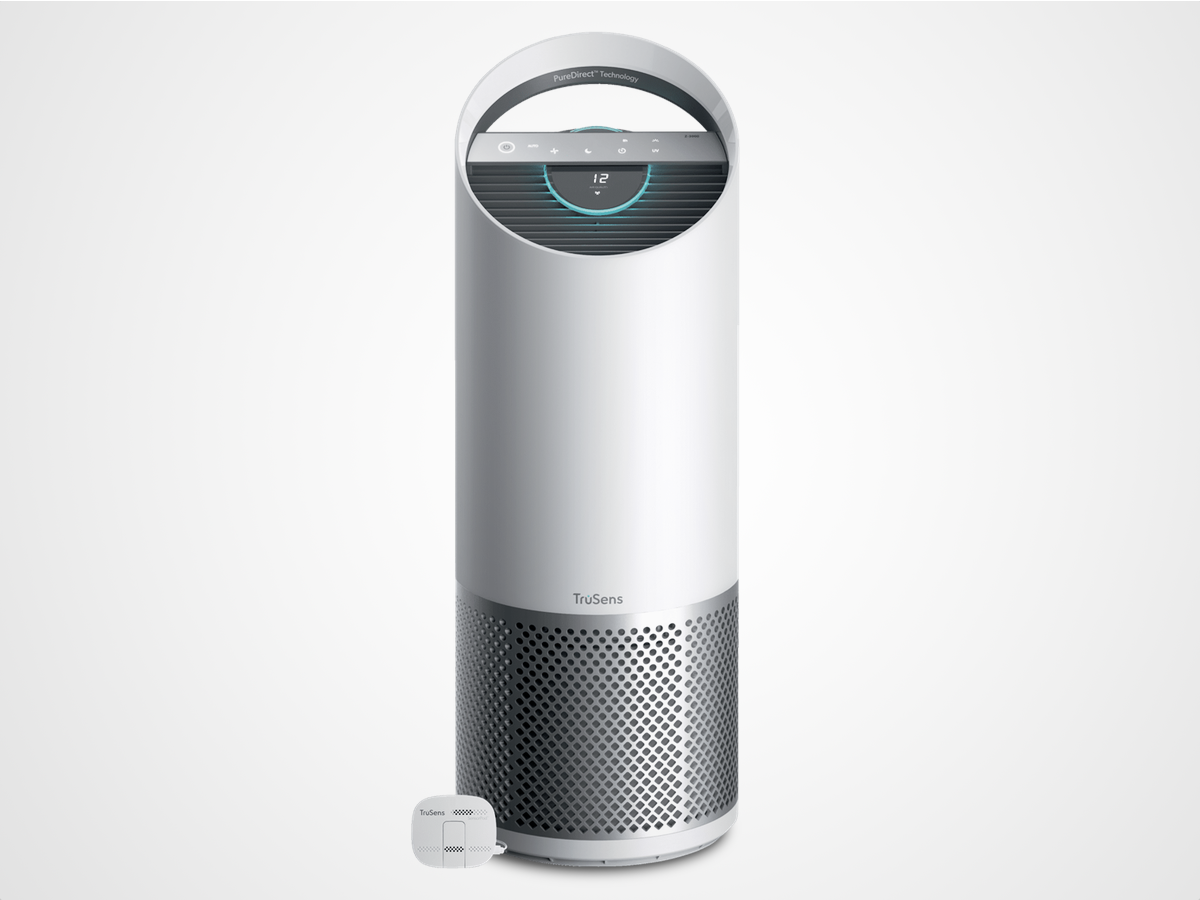 What would you get if Apple redesigned the Eye of Sauron? We may never know, but there's a good chance it might look like the Leitz Trusens Z-3000. A purifying tower that's powerful enough to clean up Middle Earth, the polished column is equal parts stylish and imposing.
Like any good fellowship, the Z-3000 works best with backup: paced apart from the purifier, a separate SensorPod monitors air quality. One ring atop the tower displays feedback through colour-coded illuminations, while the data itself helps the purifier to adjust fan speeds and optimise filtration in spaces up to 70m2.
A pair of airflow streams deliver even distribution, while a 360-degree HEPA filter captures 99.97% of particles. Worried about something slipping through like hobbits into Mordor? A UV-C lamp banishes any bacteria that's trapped by the filter.