The 11 bots you should be friends with on Facebook Messenger
Say hello to your little Facebook friends…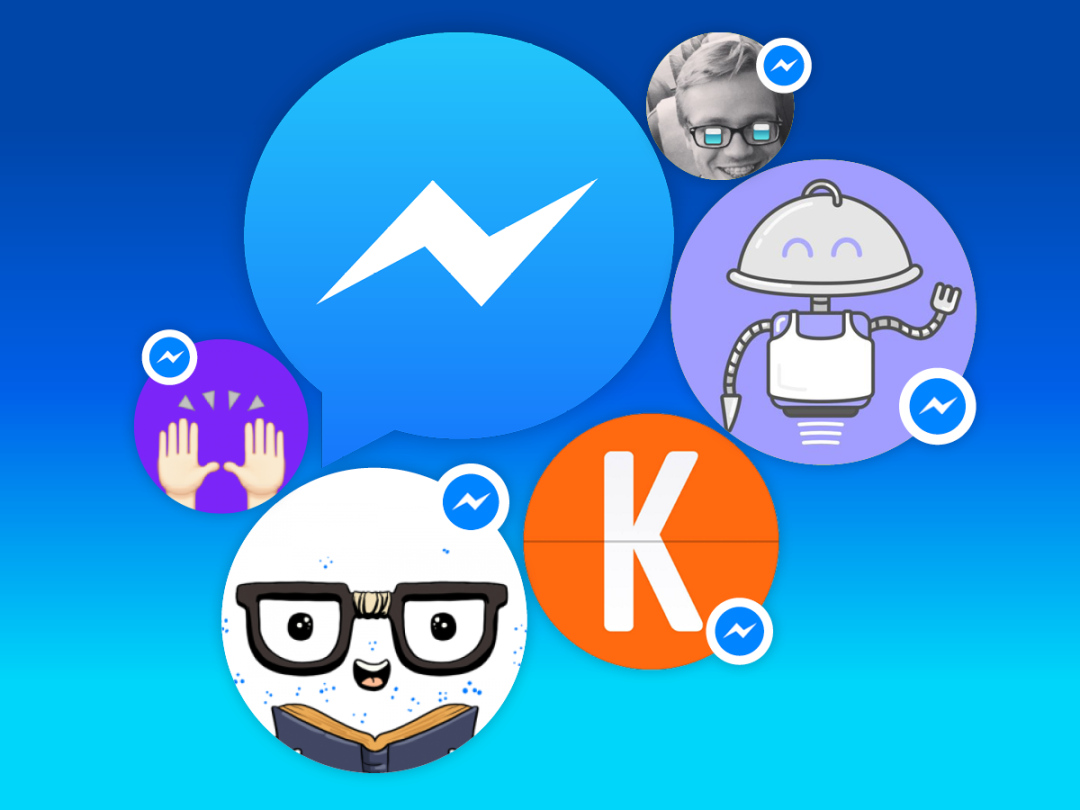 How many of your Facebook friends are robots?
Unless you play squash with a T-1000 or are distant relations with GERTY, we'd imagine not many. But that's about to change fast thanks to Facebook's new chatbot addiction.
Since the big FB announced a platform for Messenger bots (little A.I helpers you can talk to using natural language) developers have made over 10,000 of the little critters. There was just a slight problem with most of the early ones – they were a bit rubbish.
But with the teething problems being quickly ironed out and Facebook adding new abilities like GIFs, there are now a handful of bots who are, at worst, a fun distraction and, at their best, a peek into a future where using search engines to find things out will seem positively Edwardian.
Facebook's own Messenger helper called 'M' isn't here yet, but these are our pick of the bots so far. Hint: to find them just type their @ name into Messenger's search box…
Best for: Hyperlocal restaurant tips
If you tend to hit peak indecision when choosing restaurants, Mealou is your new best friend.
Choose what type of food you're after (or take a punt by hitting 'surprise me') and this staggeringly enthusiastic bot will chime in with nearby suggestions, including photos, directions and numbers for booking a table.
We had to manually send it my location before it worked, but that only takes a few seconds – and before too long we were in one of Richmond's finest burger joints (The Grey Horse, in case you're wondering).
Kayak (@kayak.unitedkingdom)
Best for: Deciding your next holiday
Now this is how to bot. Rather than a rejigged version of it website, Kayak's Facebook buddy gives you something extra – the ability to ask it open-ended travel questions and get instant replies. For example, 'where can I fly for £150?' or 'what's best time of year to fly to New York?' (that's February with a median price of £351 from London, by the way).
You'll still make actual bookings outside the bot, but for quick research it feels more natural than Googling or using Kayak's app. It's still pretty limited, of course – it can't recommend things to do in a city during a particular week, for example – but it's a handy pal to turn to when you've had enough of scrolling through yet more soapbox rants about Brexit.
And Chill (@textandchill)
Best for: Finding Netflix gems
If you're anything like us, it takes you almost as long to choose a movie on Netflix as it does to actually watch it.
That's where And Chill comes in handy. Send it the name of a movie you love and it'll get straight back to you with relevant recommendation that's also on Netflix.
It's struggling a little under the weight of its own popularity right now, but once we reached the front of the queue we got some great tips – Brad Pitt's storming Killing Them Softly after asking for something like The Nice Guys, and Hoop Dreams after telling it to look for a documentary like Pantani.
Best for: Discovering your next read
If you're a bookworm, this one's a fun ally: ShelfJoy delivers themed lists of intriguing novels, biographies, and more, with lists like "Science books for non-scientists" and "Books on Murph's shelves in Interstellar" (the movie).
You can read a quick bio on each and then flip to another entry, buy the book on Amazon, or skip to a new list. Unique themes make this a more than worthwhile (and less overwhelming) addition to the likes of Goodreads.
Best for: Chatroulette nostalgists
The original Chatroulette connected you to random peeps via your webcam. Aside from the odd great moment like Ben Folds' brilliant concert-to-bedroom songs, it quickly gained a reputation for descending into the seedy.
Looking to recapture those innocent early days is this bot. It also connects you to a random anonymous stranger, except this time it's text-only. That doesn't guarantee you an insightful chinwag about your favourite Coen brothers movie (ours mostly went down the Chatroulette route pretty fast), but maybe you'll get a luckier spin of the wheel.
Best for: A speedy Spotify playlist
Sure, there are already Spotify playlist generators out there, but this bot's a handy pal to have if you're already in the car, phone hooked up to the radio, and need to knock together a quick soundtrack that'll be music to all of your passengers' discerning ears.
Choose up to five artists and in a few seconds Lazyset will knock together a custom playlist that's packed with similar sounding artists. Our one didn't exactly go off piste into the indie undergrowth, but for a driving-friendly mix it was pretty much bang on.
Guardian Sous Chef (@guardiansouschef)
Best for: A quick recipe
The Guardian's Sous-Chef bot is here for those moments when you've promised to cook dinner, completely failed to plan anything, and need to come up with something more inspiring than your signature tuna puttanesca.
Tell it roughly the kind of thing you're peckish for – a spot of 'sausage' or some 'healthy pasta' – and it'll instantly whip up some recipe suggestions. Its recommendations can be imprecise at times, but our roast with with chorizo butter was particularly tasty.
Dad Joke Bot (@Dad Joke Bot)
Best for: The worst/best jokes around
Dad jokes are a special breed: they're a mix of sort of funny, undoubtedly lame, but also begrudgingly clever. And if you specialise in those humdingers, then keep Dad Joke Bot around for extra ammo as needed.
There's little to it: tap one button to get a new joke or tap the other to suggest your own, although the bot has seemingly endless eye-rollers in store. What do you call a cow with no legs? Ground beef. And so on…
MemeGenerator Bot (@memegenBot)
Best for: Reddit karma
Need to improve your meme creation speeds? This bot will speed up your trigger finger. It guides you through the process of choosing your meme template (all the classics are here, including 'one does not simply' and 'first world problems'), then basically edits it for you with your choice of lines.
You can save your meme to your Camera roll, or forward it directly to a Facebook friend who'll be struck with wonder at your newfound Photoshop skills. Either that, or concerned that you're becoming a human embodiment of the internet.
App in the air (@appintheair)
Best for: Nervous fliers
This partner to the app of the same name lets you set up live Messenger alerts for upcoming flights, while also guiding you through the airport minefields of finding the best lounges and car parks.
Though its tips are a little hit and miss, the live updates on your flight's inevitable delays are particularly handy if you've got the Messenger app running on an Apple Watch or Android Wear. Sadly it can't yet ask your stewardess for an extra bag of those strangely delicious airplane pretzels.
1-800-Flowers.com (@1800flowers), US-only
Best for: Nerdodendrons
Blanked on your wedding anniversary or loved one's birthday? The 1-800-Flowers bot can promptly order flowers, candy, or other lovey-dovey gifts – or it tries to, at least.
After completing the step-by-step process, we realised that it ordered a totally different item than we'd chosen, and it took ten times as long to fix the problem. It may well have been a one off blip, but we'll stick with the website for the moment thanks.
Still, with the likes of Pizza Hut announcing bots for Messenger and Twitter for August 2016, we don't think it'll be long before buying things in messenger apps will be as easy as clicking that irresistible 'pre-order' button on Amazon for the Nintendo Classic Mini.