Yamaha Reface DX review
Unleash your inner 80s pop star with this tiny tribute to the DX7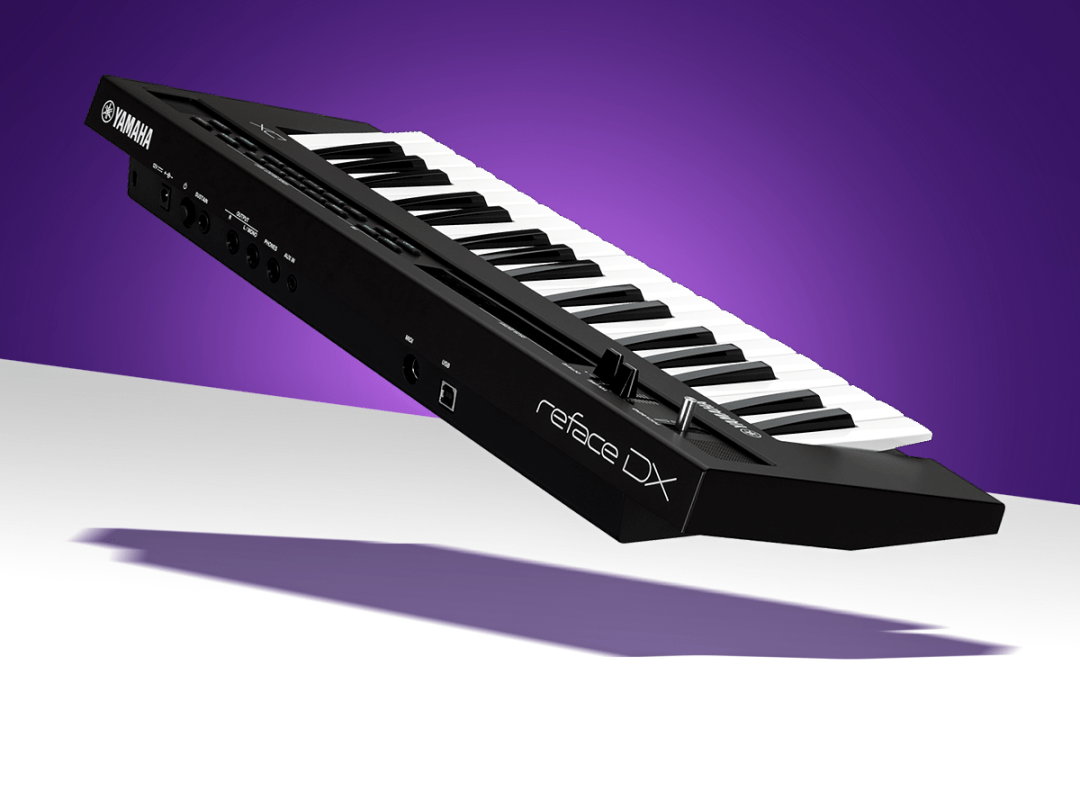 Yamaha's reface collection is a set of keyboards designed to give you legendary sounds from the company's history, squeezed into tiny portable packages.
The DX is all black and moody, drawing inspiration from the iconic Yamaha DX7, and, in all honesty, it wasn't a keyboard I was expecting to get along with.
The original DX series was notoriously unfriendly, and although it won itself a place in the hearts of what are now slightly older musicians, the DX line's vanilla presets today have a tendency to sound cheesy and dated in a manner their 70s forebears somehow don't.
Man-Machine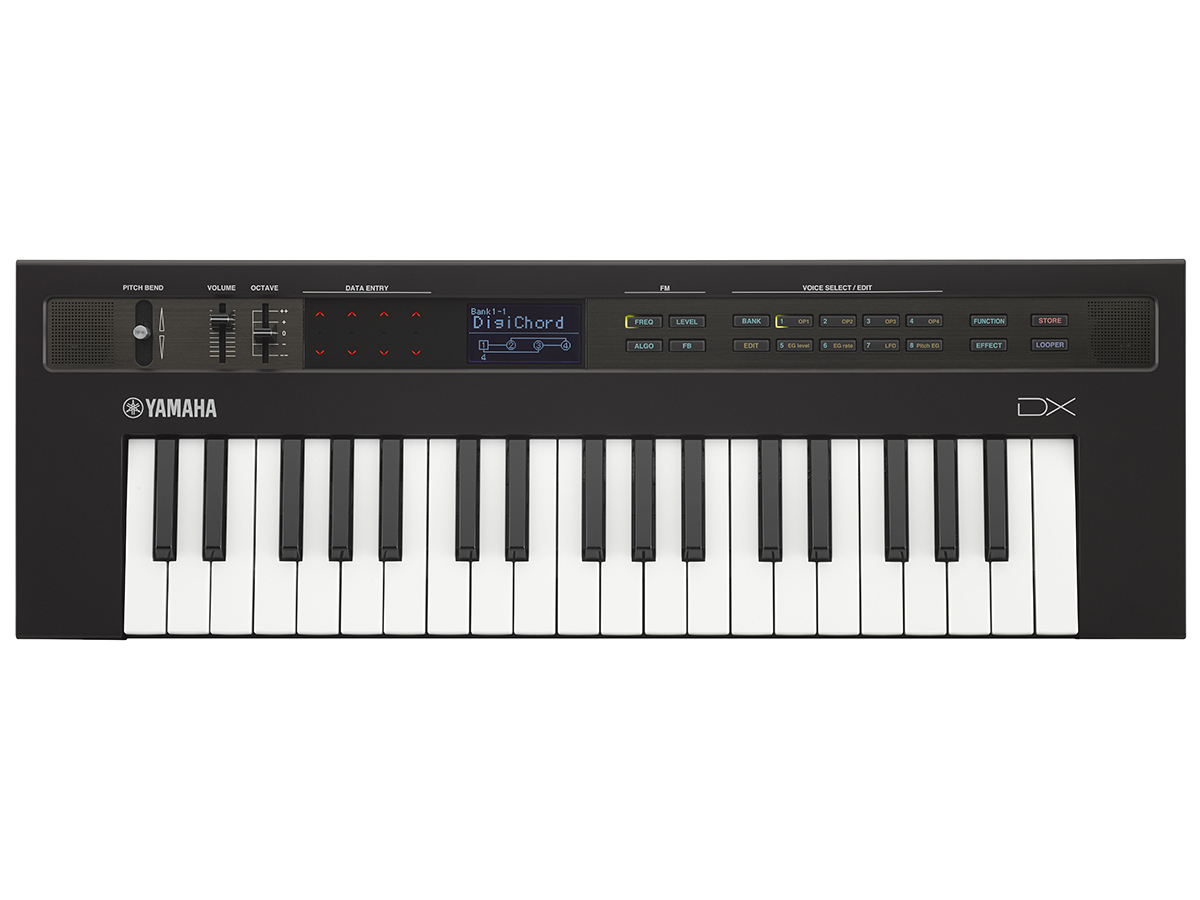 As per its ancestors, the DX is all about mucking about with waveforms (carrier operators) and smacking them into other waveforms (modulators), to create new sounds. Wisely, the keyboard comes with a bunch of presets.
Old gits will likely love the bells and pianos that were hallmarks of the classic DX sound. Some lovely pads should melt everyone's ears. And for more contemporary tastes, there are some monstering electro noises that would likely make Jan Hammer flee in abject terror.
That's not especially authentic, but who cares? It ensures there's something here for everyone, rather than only catering for people who hanker for the days of massive shoulder pads, Axel-F, and Spangles.
Most importantly, the DX is accessible. The touch ribbon controllers enable you to delve into editing presets, adjusting the main parameters or going deeper to change things like LFO settings. From a technical perspective, you actually get about half a DX7 (a DX 3.5?), but you can very quickly surprise yourself regarding creating excitingly noisy leads or dreamingly pleasing soundscapes.
Even if tapping away at buttons and swiping ribbons will never offer the thrilling physicality you get from something like reface CS's selection of sliders.
Special effects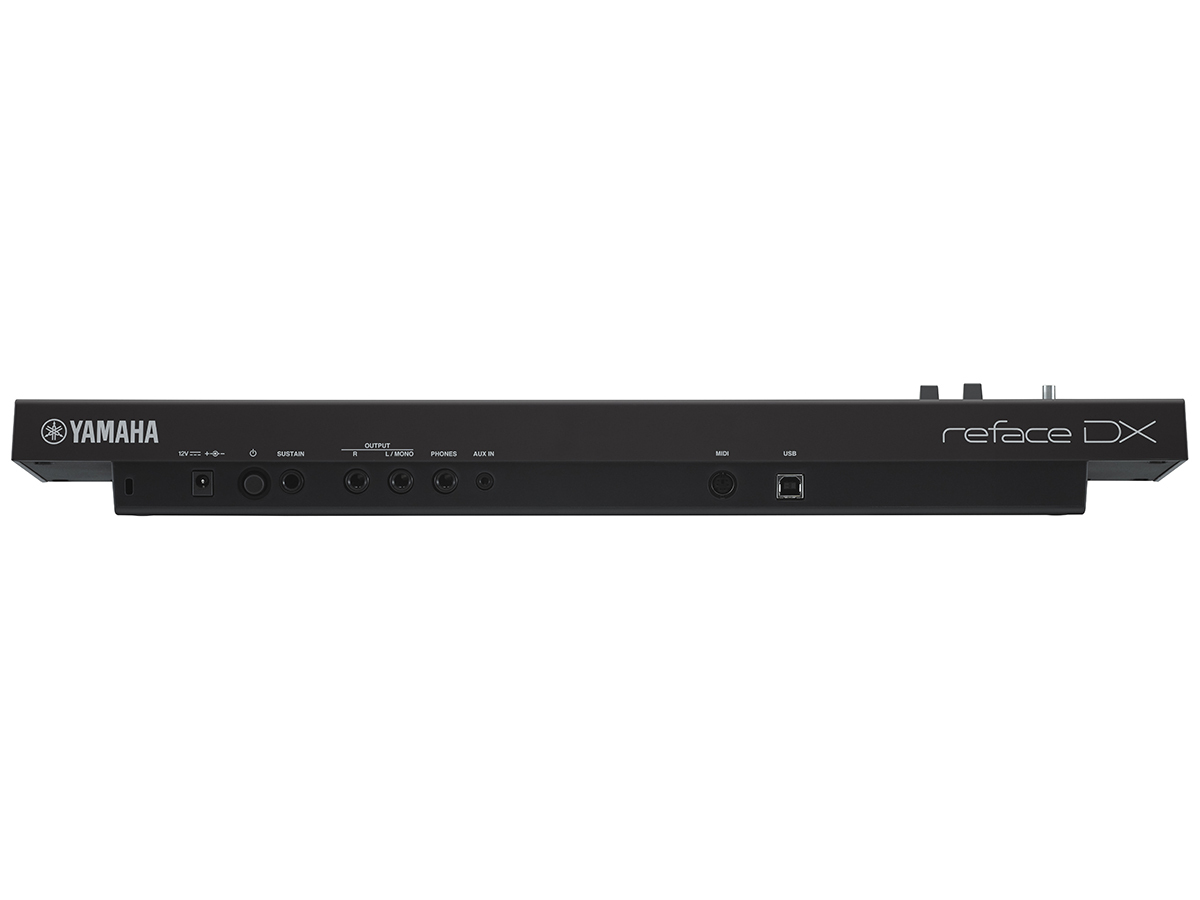 The DX impresses in other areas, though. There's a 2000-note looper, the means to save sounds on-board, and some great effects. In fact, the effects might be the smartest move in the entire unit, at least from a standalone perspective.
Two effects can be added to any sound, potentially thickening up and adding depth and interest to even the blander built-in presets. For example, BeepBass (2.3) is a perfectly fine FM electronic bass with a hint of contemporary about it; but make it polyphonic rather than mono and then add lashings of chorus and delay, and it suddenly becomes interesting.
Drawbacks? They're much the same as across the entire reface range. The mini-keys will alienate some, although after years of prodding virtual synths on an iPad, my fingers didn't mind too much, and you can always connect the DX to a full-size keyboard anyway. And the display's a bit diddy, but still beats the minuscule two-line effort found on the original DX7.
Yama Reface DX Verdict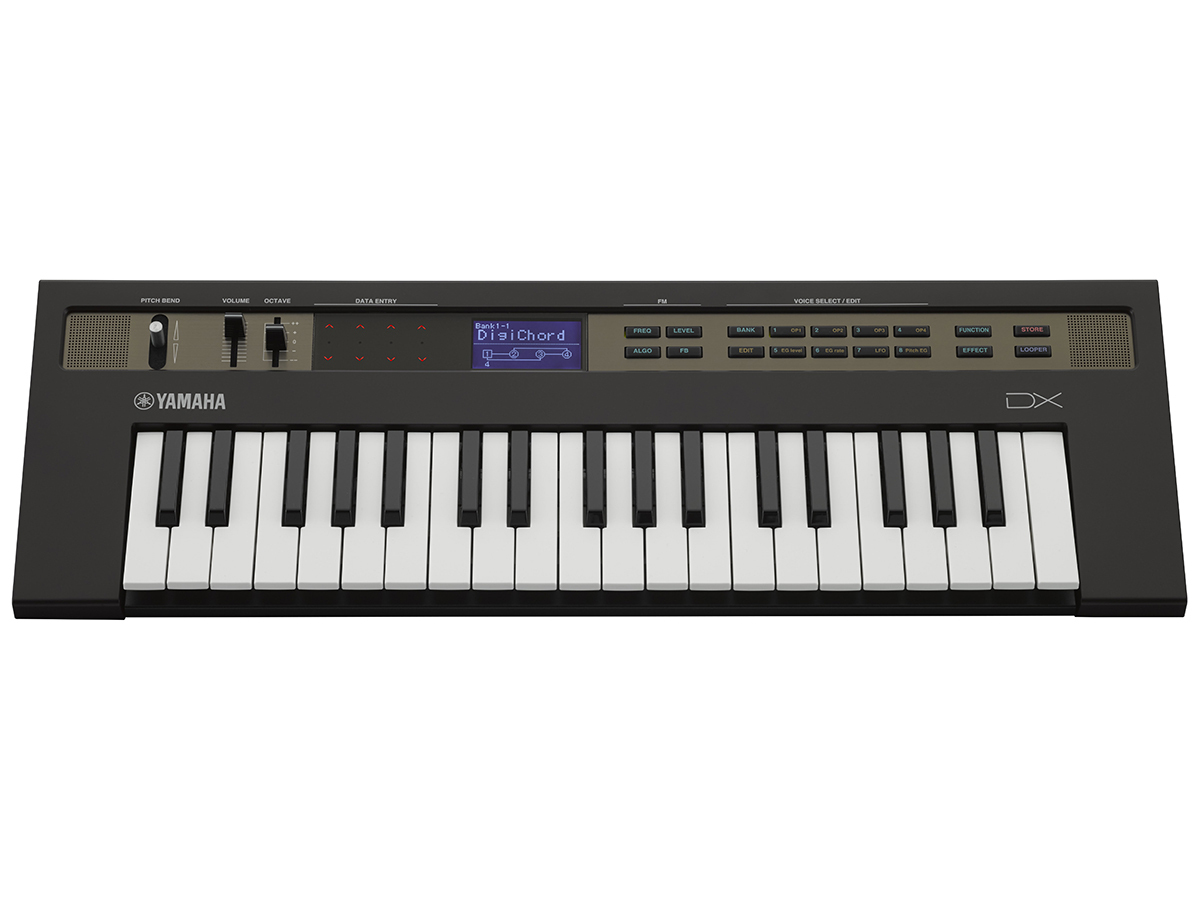 In short, then, the DX was a lovely surprise. I was expecting a lump of cheese but only got a side order. The main course was contemporary ear-smashing.
It's a fun unit that's more versatile than it first appears. Especially if you're the kind of synth nut who'll happily sit twiddling with presets alone in a dark room, with only blinking red lights and rattling eardrums for company.
Stuff Says…
A trip back to the 1980s, but with an infusion of modern smarts
Good Stuff
Scope for experimentation
On-board patch saves
Decent on-board effects
Bad Stuff
Some cheesy presets
Teeny tiny keys