Vuze camera hands-on review
We go hands and eyes-on with the world's first 360-degree 4K 3D camera
We've never heard of HumanEyes before, but its new consumer-friendly VR camera caught our eye as we strolled past its stand at CES.
It claims to be the world's first 4K 3D camera offering that's capable of filming 360° of simultaneous footage.
We rested our aching CES-tired feet to take a closer look.
Solid design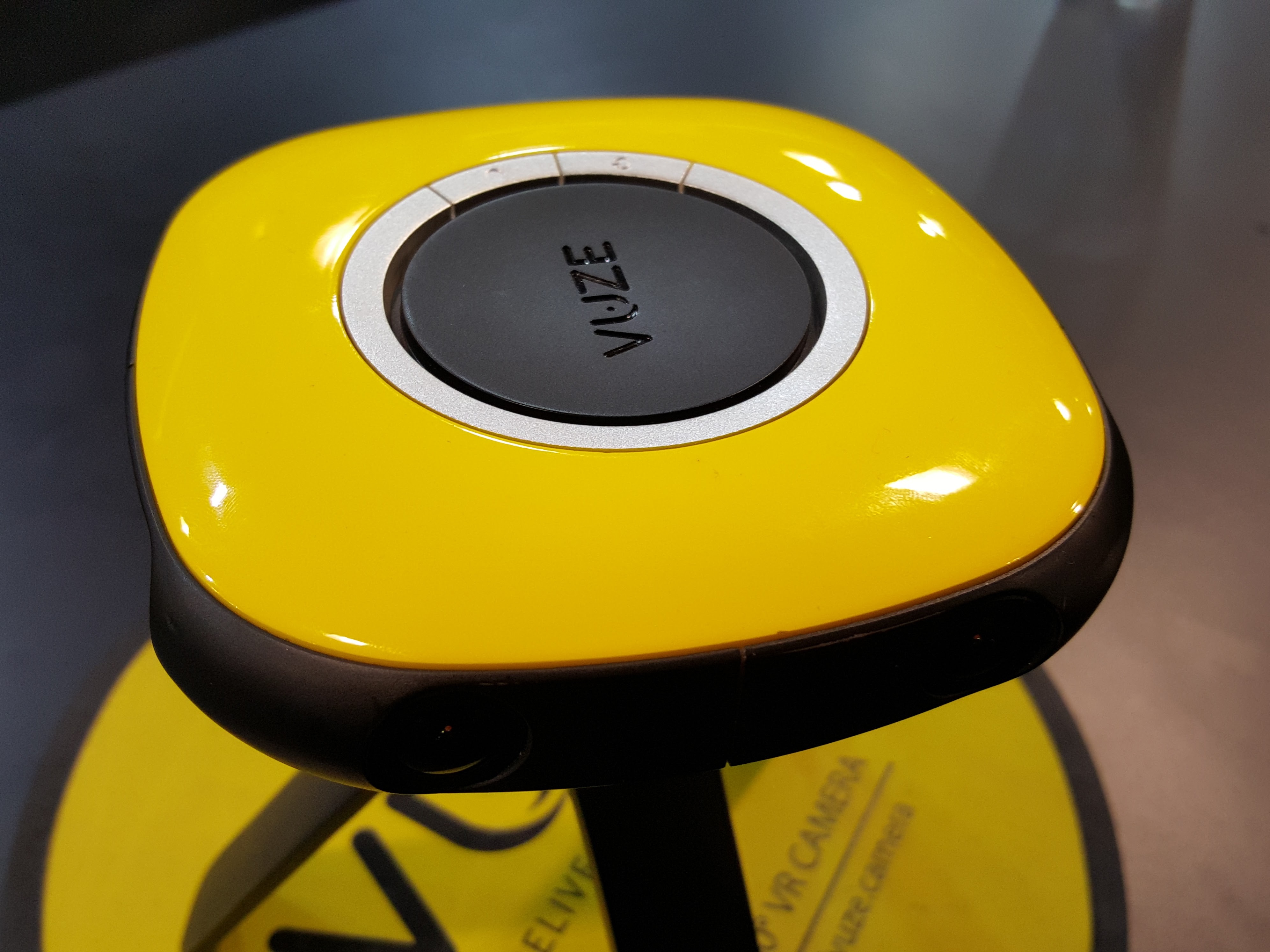 The Vuze camera isn't quite pocketable, but it'll comfortably slip into a back pocket. Its rounded square shape and bright plastic build are easy on the eyes, and it's got an extremely satisfying heft to it when you pick it up. It feels expensive and premium – which is exactly what you'd want for US$1000.
Simple controls are located on the top, while a tripod mount makes up the bottom of the device.
The real story, however, lies in the eight lenses which give the Fuze its 360-degree view. Each camera is capable of recording 4K video, which means you're free to pump 4K footage directly to each individual eye, in glorious 3D. But what to watch it on…
Goggle box
The Vuze includes a VR headset shell that should accept most smartphones, and it's compatible with a selection of other headsets as well.
Once you've captured your footage and processed it in the company's Vuze Studio software, you simply slot your smartphone into the headset, load up the video, and look all around you, enjoying the view.
In practice it works well, at least with the demo version we saw. The resolution of the handset left a fair amount to be desired, though, as pixels are almost distractingly noticeable. This will of course improve if you slot in a phone with a higher resolution.
The 3D effect works well too, and stitching of the video appears to be smooth, with no noticeable lag or tearing as we moved our heads around.
The smartphone VR shell itself isn't as sturdy the Samsung Gear VR or Oculus Rift, mind, but it appears to be a perfectly serviceable option to use until you choose to upgrade. A selfie stick and tripod are also thrown in with each purchase.
Vuze Camera initial verdict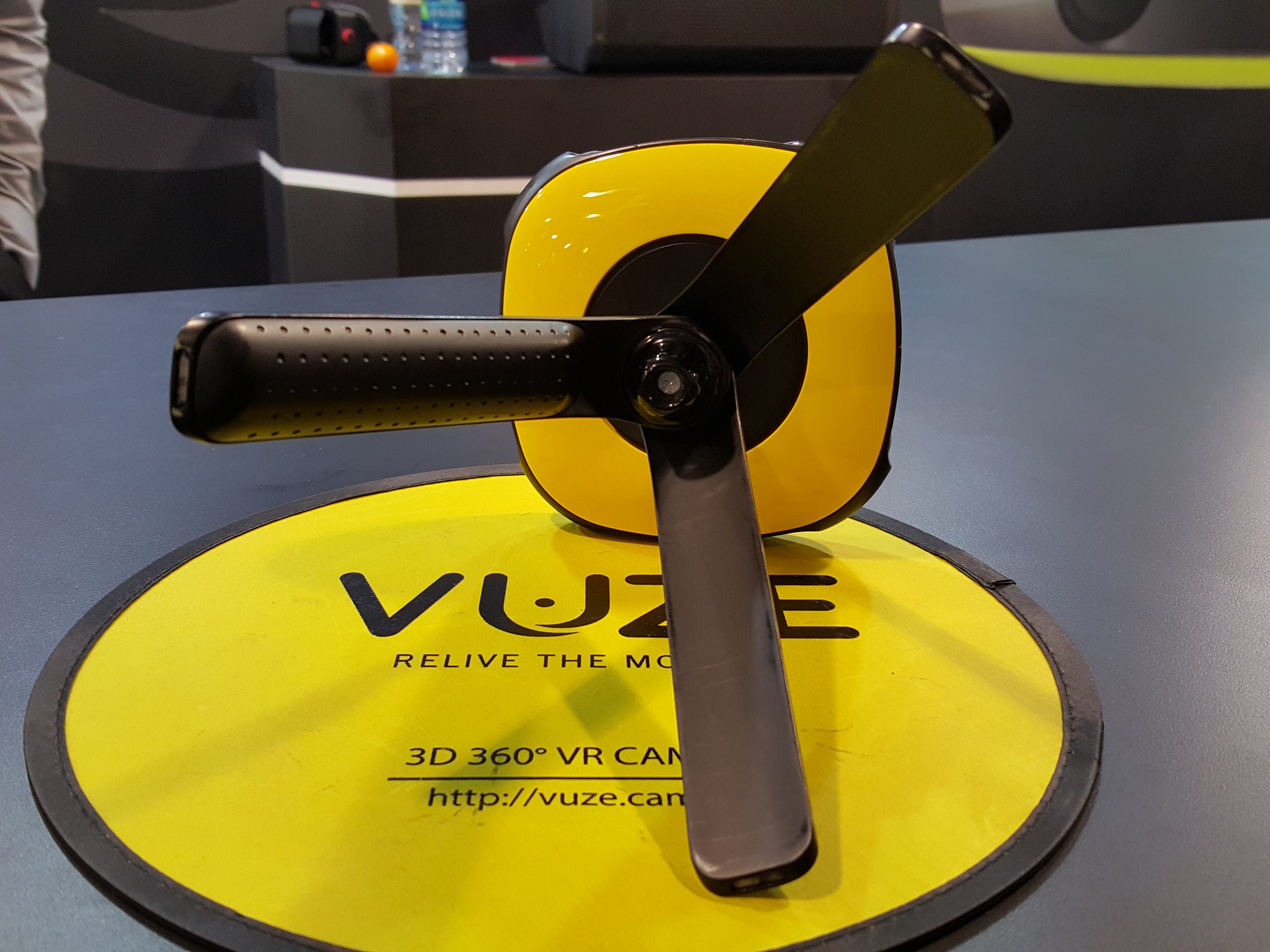 The expected US$1000 price is quite steep, yes, but it's by no means unobtainable.
From what we've seen so far, the Vuze camera will be a powerful tool to help amateur movie makers dip their toes into the world of 3D video, and we're looking forward to seeing what (hopefully innovative) content will be created using it.