Vertu Ascent Motorsport LE review
The Vertu Ascent Motorsport LE might look like a phone, but it prefers to be called a personal communication instrument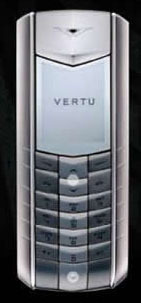 The Vertu Ascent Motorsport LE is the most painstakingly developed and indulgently specified mobile on the market. Oh, and it's not a telephone – it's a personal communication instrument, no less.
It costs a vast chunk of cash but holding the weighty handset feels reassuringly luxurious. As a phone, it functions competently enough but really it's all about the carbon fibre, aeronautic engineering and, if we're honest, the bling.
Not to mention the 24-hour concierge service – need a cab in downtown Tehran? Just press a button and let your lackey do the rest.