Synology DS214se with DSM 5.0 review
Within this entry-level hardware beats the best NAS software yet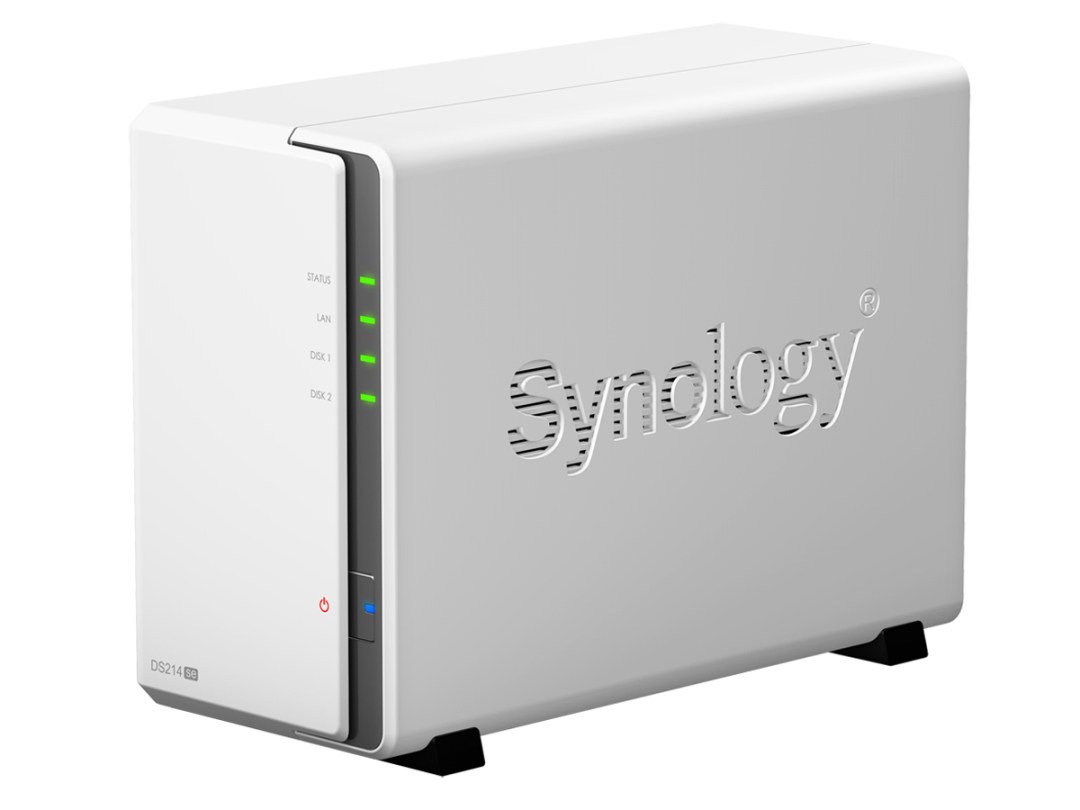 We've been fans of Synology for a long while, thanks to its affordable and flexible approach to network attached storage (NAS).
But getting setup and making the most of all of the features of the DiskStation range has always been a bit tricky, thanks to complexity in the interface that only an IT manager could decipher.
Synology's been listening, and now the latest version of its DiskStation Manager software, DSM 5.0, is out and designed to make the full cloud-hopping, disaster-preventing, media-streaming potential of its NAS devices available to all. And it's coincided rather nicely with the launch of one of the most affordable, entry-level DiskStations yet, the DS214se. Could this be the people's NAS?
Samestation
We weren't expecting Synology to rewrite the design rulebook with the DS214se, but the fact that its NAS hardware has remained practically unchanged for years is still a bit disappointing.
The DS214se is visually identical to the DS213j. The chassis is exactly the same, they support the same number of hard drives (two, which you'll need to buy separately), and they ship with the same software. The processor is the same Marvell Armada 370, but it's clocked at 800MHz as opposed to the DS213j's 1.2GHz, and the memory is halved to 256MB. As a result the web interface is a little slower, but it can still stream a 1080p HD movie without any lag, and file transfer times are identical.
Synology DS214se tech specs
Maximum capacity – 10TB (2 x 5TB HDDs)
Hard drives included? – No
Processor – 800MHz Marvell Armada 370
RAM – 256MB DDR3
Connections – USB 2.0, Gigabit Ethernet
Noise – 18.4dB
Dimensions – 165 x 100 x 226mm
Weight – 0.87kg (without HDDs)
A value proposition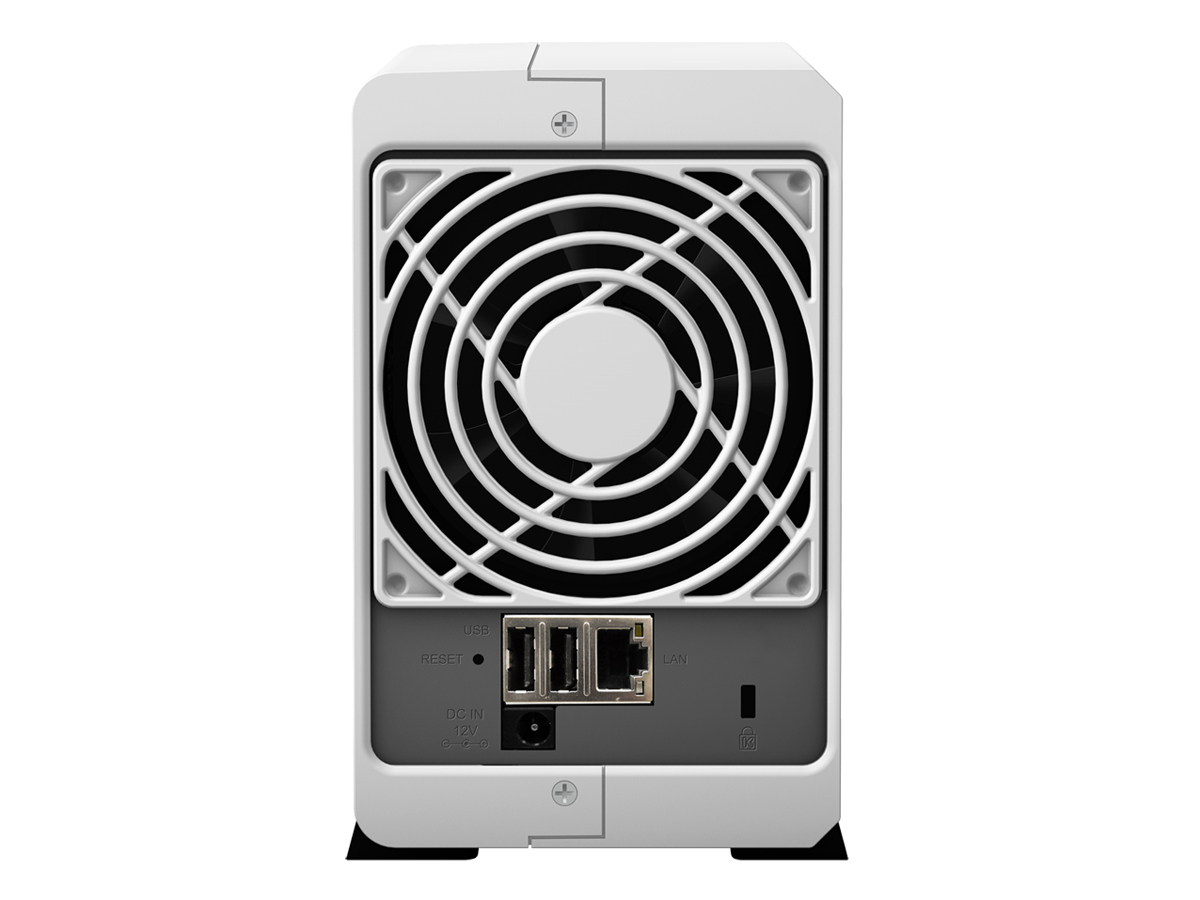 There are a few small but notable omissions: the DS214se doesn't include power schedules for turning the unit off at night, or a wake on LAN activity setting. Drill down a bit and you'll find it can only support 20 concurrent download tasks versus the DS213j's 30, so caning a zeitgeisty TV series might take a touch longer.
These are fairly academic differences, though, and given that the DS214se is around £40 cheaper than its sibling won't be big losses to the average user. Having said that, if you think you might one day find yourself running a hipster internet startup company from your living room or, perhaps more likely, start streaming 4K movies, the extra stretch to the DS213J is probably worth it.
READ MORE: Synology DS213j review
What neither model has is a front USB port for quickly attaching cameras and drives, or USB 3.0 for faster transfers – you'll have to stretch to the far pricier (and more powerful) DS214play for those features.
DSM 5.0 – an OS update worth talking about
So far so seen-it-all-before, but then we installed DiskStation Manager 5.0, which is available as a software update for the vast majority of Synology's DiskStation range. It's a vast improvement on the previous software, with a light but chunky interface and a bunch of new features, including support for Google's Chromecast.
Setting it all up is far easier than before. The cloud features of DSM 4.3 were an epic pain to get going, requiring lots of different logins and some tricky port-forwarding. DSM 5.0 puts that right – the very first thing it asks you to do is create a QuickConnect account, which serves as a way of accessing cloud features and connecting to your NAS drive via the internet. Enter your details and it's ready to go – no port-forwarding, no faffing with web DNS and IP addresses, just your Synology-stored media and docs available from anywhere with a web connection.
The Package Centre is where you'll find all of the fun (and some less fun but still useful) software for your Synology, and we'd recommend heading straight to Video Station. Install this and it will index all of the movie files on your NAS, adding artwork and metadata as it goes. Download the DS Video app onto your iOS, Android or Windows Phone device (or Samsung TV or Roku streamer) and it's possible to watch wherever you are. Admittedly the DS Video app isn't the pinnacle of slickness, with the odd stutter creeping in, but it more than does the job.
Once video is taken care of you can look into audio with DS Audio or the iTunes Server, add cloud backup with the likes of Amazon Glacier or HiDrive, and even set the DiskStation to handle torrents via Download Station.
READ MORE: Roku 1 review
Synology DS214se and DSM 5.0 verdict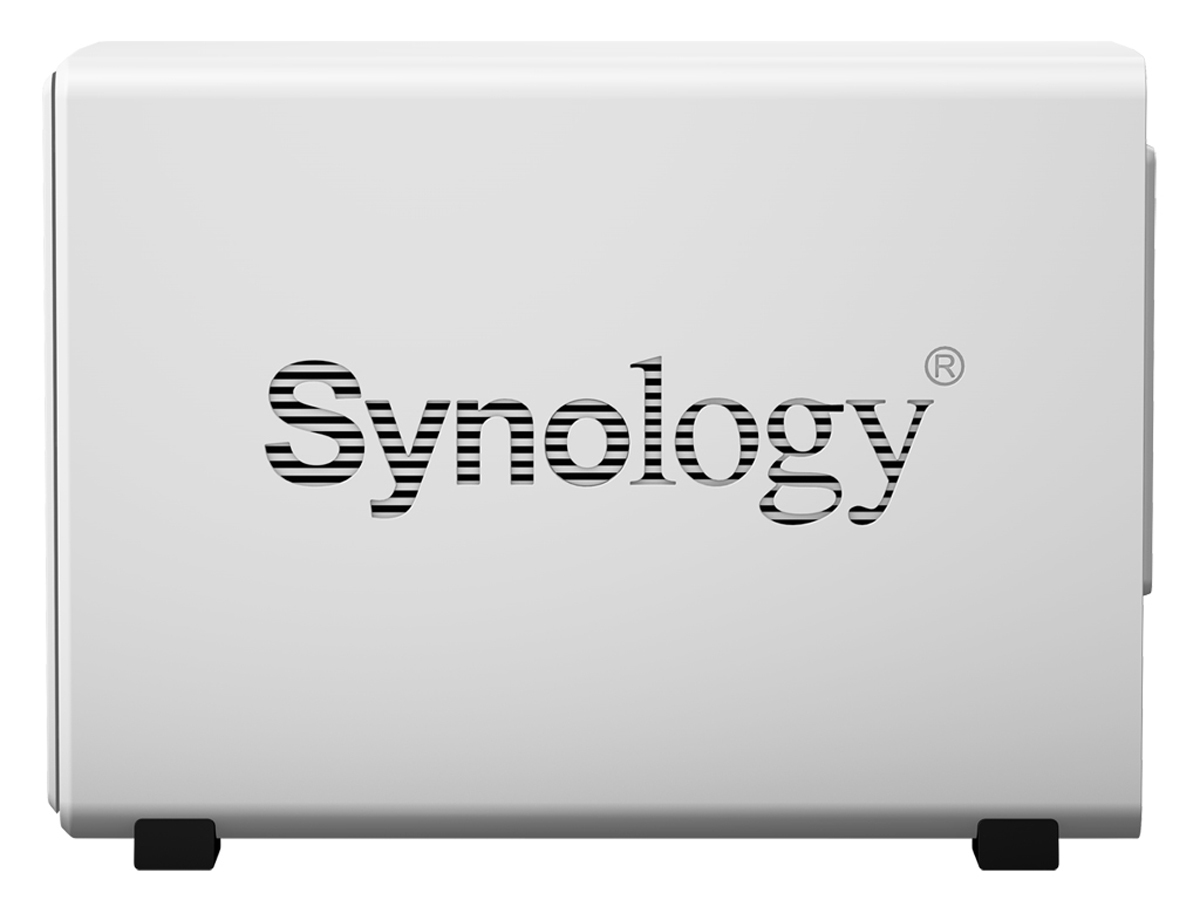 The DS214se is basically the cheaper, 'lite' version of Synology's DS213j, and while it's far from spectacular in terms of hardware, its price will make it very attractive to the NAS noob.
And stick DSM 5.0 on it and it becomes a revelatory bit of kit; one that ditches the problems we've had with Synology's software in the past and proves that this is a company that listens to its audience.
We'd really like the company to be a bit more daring with its hardware designs, but in the software stakes it's now at the top of the tree. If you've already got a DiskStation you can install DSM 5.0 on it for free. If you're new to the NAS party, the DS214se is the cheapest way to get onboard.
READ MORE: The best connected home devices in the world right now
Stuff Says…
The DS214SE is a great new entry point to NAS, but the DSM 5.0 software is the real star here
Good Stuff
Competitively priced
Small and easy to hide away
DSM 5.0 is simple but powerful
Bad Stuff
Physical design is a bit tired