Sony RX10 II review
Sony's cutting edge camera feels the need, the need for speed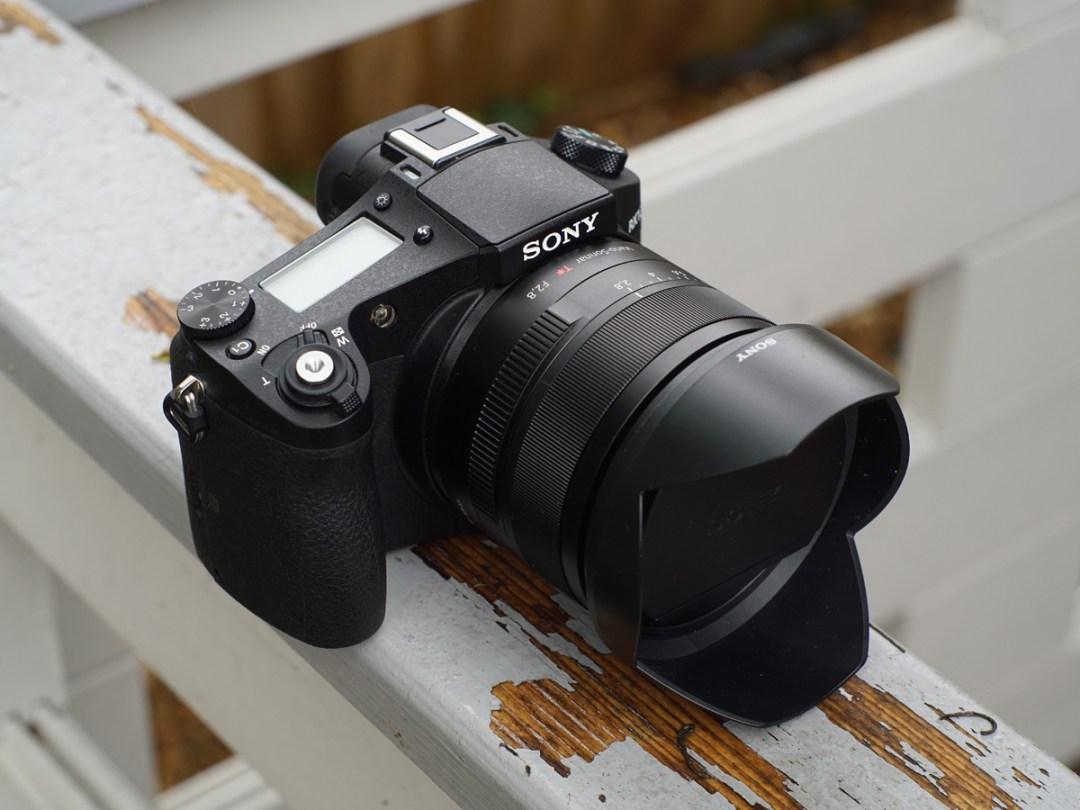 You might look at the price above and think, 'Blimey, that's expensive for a bridge camera.' You'd be right too, except Sony's RX10 II is special.
It sports a memory-attached sensor that opens up possibilities shut off to most cameras, such as the ability to record video at 1,000fps or stills at 1/32,000 of a second. The sort of features that are usually restricted to professional equipment.
And Sony would say there's a lot more to get excited about besides: 4K video recording; a Carl Zeiss lens that maintains a bright f/2.8 aperture throughout its entire zoom range; fast autofocus; and a large, high resolution electronic viewfinder. It's an impressive list, but can all that justify the whopping asking price?
A heavy duty snapper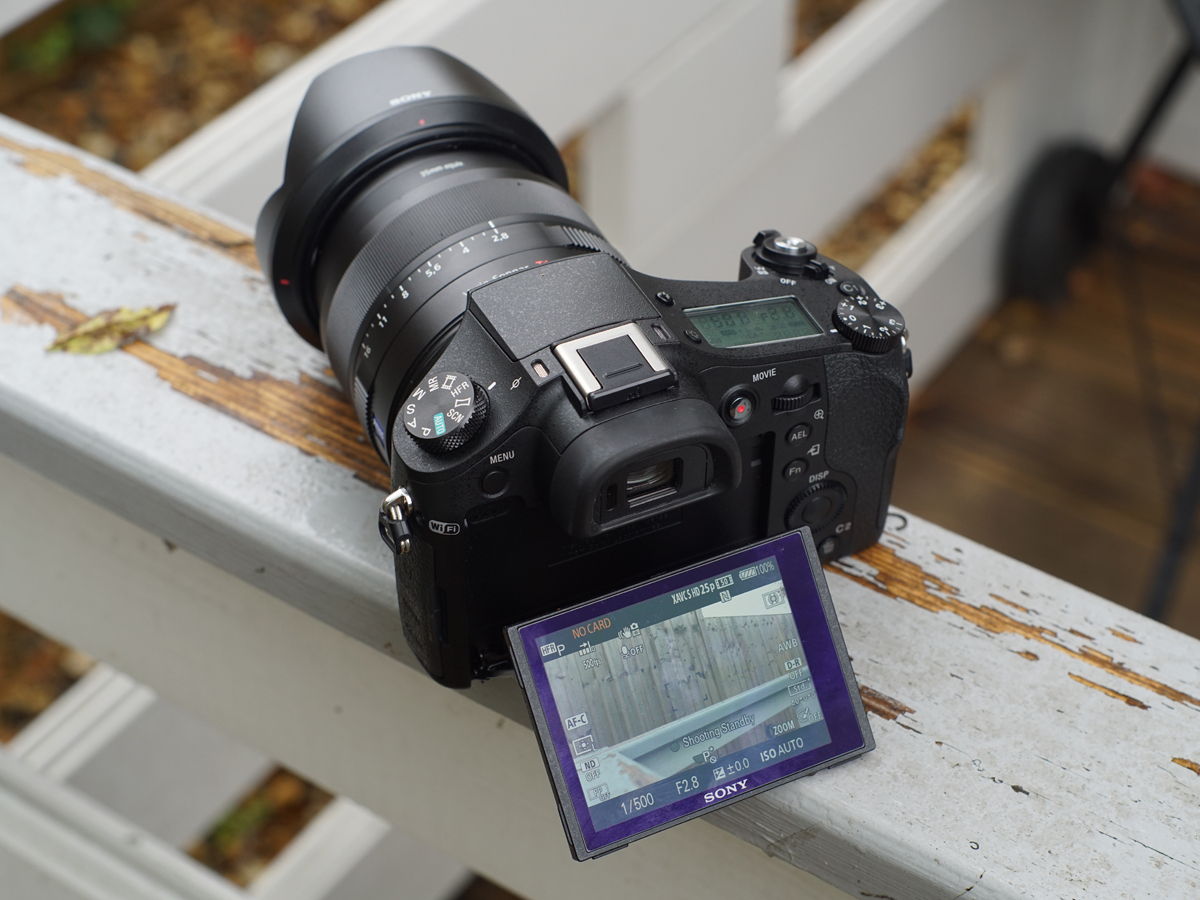 Let's start with the physical product. While chiefly plastic on the outside, the RX10 II is weighty and well-constructed, with a huge barrel of a lens, chunky dials and an even chunkier grip for your right mitt. It's dust and moisture resistant, so you're fine to take it out on a drizzly autumn day or on a trip to the beach. In other words, it feels like a premium, heavy duty camera.
On top is the customary pop-up flash, but there's also Sony's Multi Interface Shoe, which can accommodate external flash guns and microphones. To the right of that is a DSLR-style LCD panel where key settings can be checked at a glance. This remains active even when the camera is turned off.
There's a tilting LCD screen on the back, which helps you compose images from high and low positions, and its bright and punchy image quality is handy for reviewing your photos and videos. It fares fairly well on a sunny day thanks to that brightness and its relatively low reflectivity, although I still found myself having to use a hand to shade it from direct sunlight when looking over my work.
But, of course, I could have just used the OLED electronic viewfinder instead. It's absolutely fantastic: large, clear as day – even clearer, really, if we're talking the average British day. Colours are immensely rich and vibrant, and highly detailed thanks to a resolution of 2,359,000 pixels. While looking through it, you can make adjustments to exposure, aperture and other settings and see those changes' effects on the preview in stark clarity. It's another Grade A electronic viewfinder from Sony.
Speed demon?
So, what of the RX10 II's much-vaunted ultra-fast shooting skills? As we mentioned, its 20.1MP sensor has a huge amount of memory attached and this allows vast swathes of imaging data to be buffered in a short amount of time. It means, among other things, that you can capture full HD video at speeds of 1,000, 500 or 250fps (dubbed High Frame Rate or HFR) which, when played back at normal 50fps speed, appear in silky smooth super slow motion.
If you think your smartphone's slo-mo mode is impressive, this stomps it into the dust. Just check out our footage above.
There are some drawbacks to this tech. One is that the overall image quality lessens the faster the recording speed. And even with its buffer the RX10 II, can only capture very short bursts of activity at a high frame rate – so you have to hit the record button at pretty much precisely the right time to actually capture the moment you want.
You also need to have focal length, focus and other settings ready, because you can't change anything once you're in 'shooting standby' mode. So planning, patience and timing is key with HFR recording on the RX10 II. One thing that helps is that you can set the record button to select either the recording's start point or its end point – with the latter, it's retroactively recording.
Top notch photos and 4K
The large memory buffer also means you can record pristine 4K video at 25fps without any major rolling shutter problems, and capture still images at faster shutter speeds than most cameras allow: up to 1/32000 of a second. That means you can shoot directly into the sun without having to stop down the aperture, or capture an extremely fast-moving subject without motion blur. You'll still need a very fast memory card to work both of these features though.
Aside from these (admittedly wonderful) party tricks, the RX10 II's general image quality is excellent. The Zeiss-branded lens can use its f/2.8 aperture all throughout its zoom range and this, coupled with the large sensor and wide ISO range, means you can shoot in pretty much any conditions without having to worry too much about noise, blur or other photo-ruining quirks. Auto focus is extremely fast and accurate too, which makes things even easier.
The lens also has a Zeiss T* coating which all but eliminates lens flare. Even in the below shot of London's Centre Point tower, in which I've pointed the camera directly at the sun, there's only a tiny instance of flare.
Sony RX10 II verdict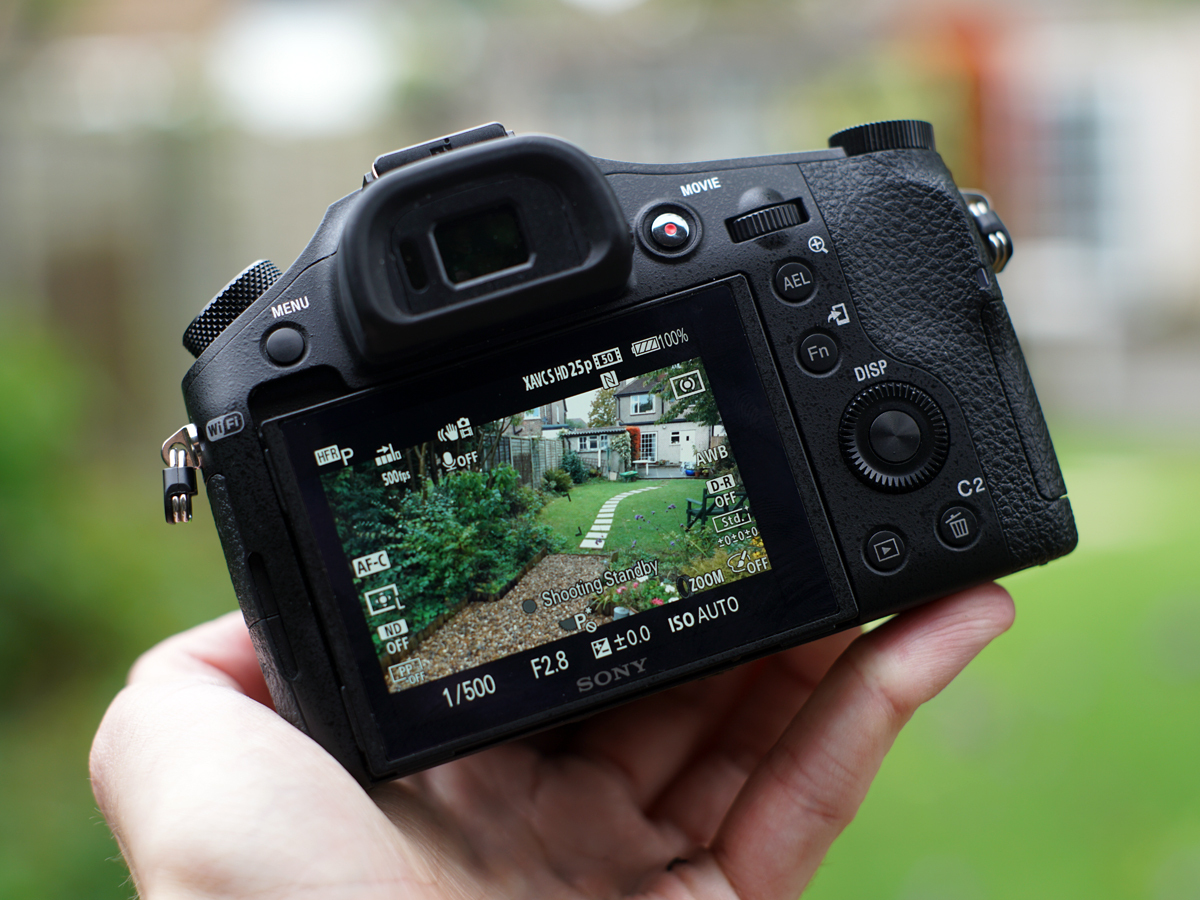 This is a hugely impressive camera and, even without counting its tricksy high-speed antics, incredibly versatile. As an all-rounder with a non-interchangeable lens, I can't think of any other model on the market that can touch it. And that goes a long, long way towards justifying that bank account-emptying asking price.
Ultimately, £1,289 is still a lot of cash to drop on a consumer-oriented camera. If you want to spend less and still enjoy a similarly quickfire performance then you should consider Sony's RX100 IV, which offers HFR and the rest but for under £1,000. As a money-no-object snapper, the RX10 II could hardly be better.
Tech specs
| | |
| --- | --- |
| Sensor | 1.0-type Exmor RS 20.2MP |
| Lens | 24-200mm f/2.8 Zeiss Vario-Sonnar |
| Zoom | 8.3x optical |
| ISO range | 100-12800 |
| Screen | 3in LCD |
| Connectivity | Wi-Fi and NFC |
| Dimensions | 129 x 88.1 x 102.2mm |
| Weight | 813g |
Stuff Says…
The best bridge camera ever? Quite possibly
Good Stuff
Superb all-round image quality and handling
Excellent lens
HFR shooting opens up new possibilities
4K video
Bad Stuff
Expensive
Shooting in HFR can be tricky