Sony NSZ-GS7 review
Google TV is finally here and (for now) it's a little Sony box. Is this the Holy Grail of media streaming?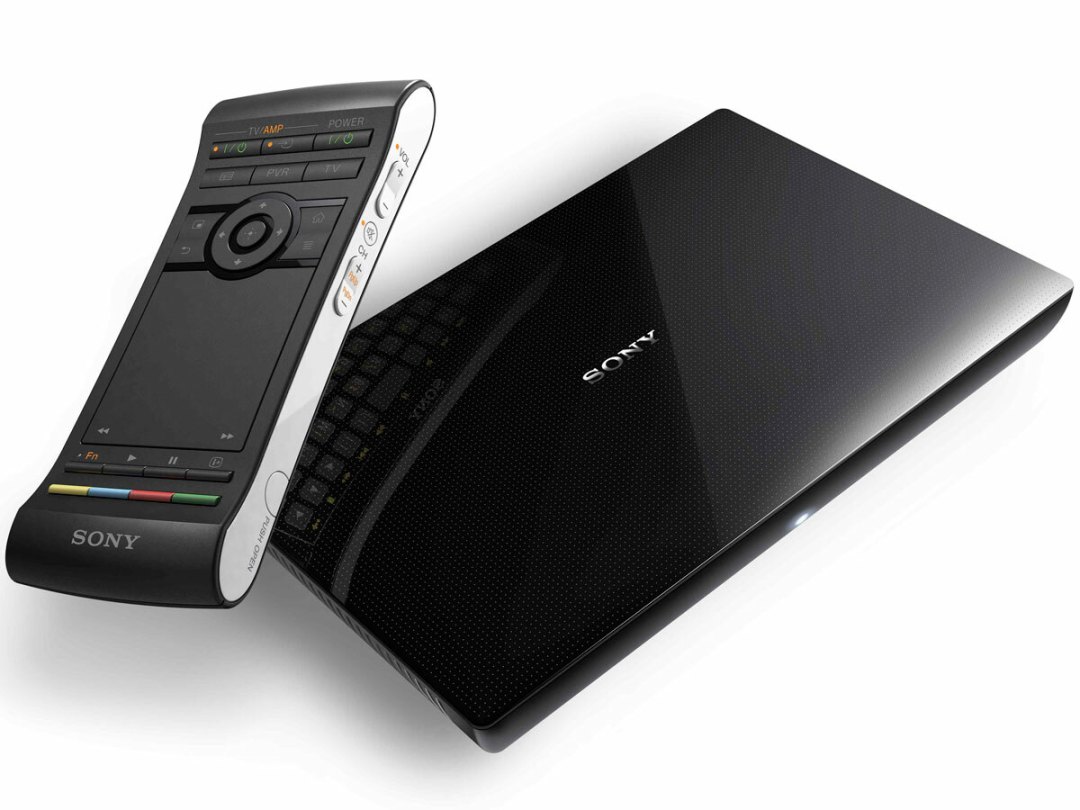 specs
The box itself weighs 600g and is 130mm x 204mm x 35mm so should slide nicely onto a spare shelf around your home cinema set-up and PVR. It can handle 3D video, streaming and photos and comes with 8GB of storage.
It'll play nice with most formats too: playing back XviD, WMV10, MPEG and MKV video files, opening up JPEGs, GIFs, PNGs and BMPs and playing MP3s, AACs and WMA music files. In terms of inputs and outputs, there's HDMI-in, HDMI-out, built-in Wi-Fi, DLNA, Ethernet and two USB ports.
remote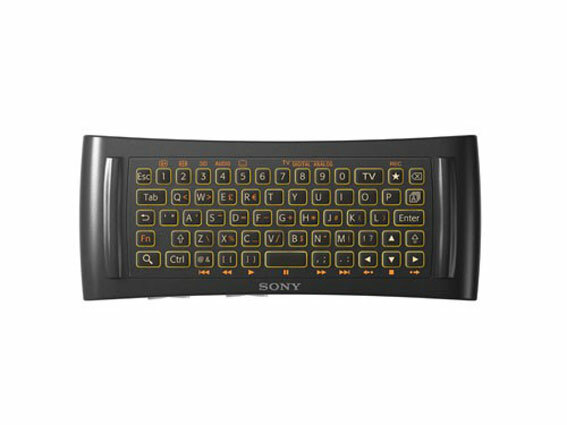 Compared with the minimalism of the Apple TV remote, Sony's feature-packed zapper looks crazily cluttered: one side has a laptop-style touchpad, while the reverse has a full keyboard for searching, tweeting and emailing. It has motion tracking for games, too, and despite the complex design, it can become useful with perserverence.
Chrome browser
One of the big bonuses of having a Google-powered streamer is that it gets a full Chrome browser, which certainly functions better than any other TV-bound one we've seen to date. True, it lacks the slickness of a computer or smartphone, but embedded videos – so often a stumbling block for custom browsers – work seamlessly here.
HDMI input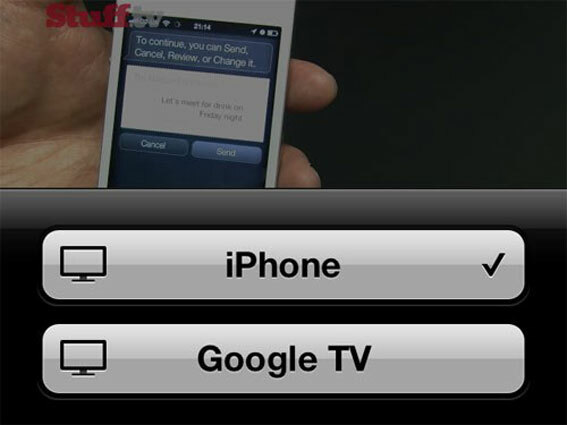 As well as carrying the obvious HDMI output, the box also has an HDMI input, which allows you to connect a PVR to watch via the Google TV GUI and control with the remote. It also allows for very good picture-in-picture action, so you can watch the football on Sky while tweeting about Lee Cattermole's finer qualities.
versus Sony SMP-N200 streamer
You'd expect the GS7 to have all of the features of Sony's existing £100 SMP-N200 streamer plus Google TV, but that's not the case. So far, Google TV lacks many of the older Sony's most popular apps, such as Facebook, Lovefilm and iPlayer. Of course, Chrome makes all of those available, but dedicated apps would be neater.
Google TV interface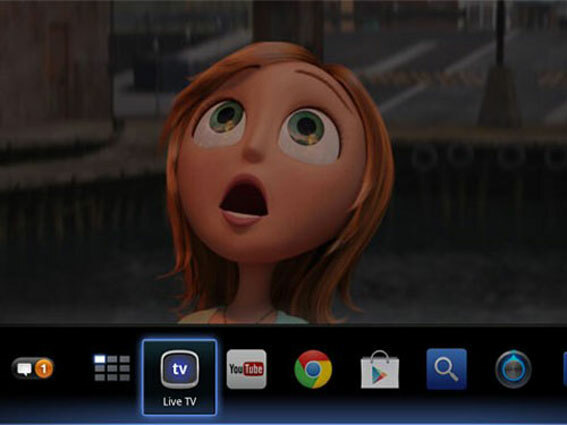 While hardly stunning, the Google TV interface is simple and effective. You can customise the home screen with your own wallpaper and a number of widgets (well, two at present, but we can expect it to increase), while the All Apps menu accesses the apps you don't have on the home screen. See? Simple and effective.
network streaming
Disappointingly, the GS7 doesn't natively support streaming across your network. Help is at hand, though, in the form of the Plex for Google TV. for just 62p. Install Plex on the Sony box and the free Media Manager on your computer, and you've got yourself an impressively slick streaming solution – although formats such as disk images aren't supported.
Sony Entertainment Network and apps
Not all of Sony's smart TV apps have made it to the GS7 but Sony Entertainment has. As well as a Spotify-style music subscription service, it also has access to Video Unlimited – which, thanks to a high-standard, up-to-date library and superb HD quality, is perhaps the best movie-on-demand service after iTunes.
Also, there are a number of optimised websites for Google TV including Poker Fun. It allows you and a bunch of friends to play Texas hold 'em, displaying each player's cards on their smartphone screen. It's hardly a dealbreaker when choosing to buy, but it's fun and will take up less space in your living room than a poker table.
Airtight for Android
Fancy a bit of AirPlay on your non-Apple media streamer? Get the 65p Airtight app for Android. True, it only supports video and photos (not music) at present, but it otherwise works just as seamlessly as Apple's own solution.
Stuff Says…
Loads of potential, but Google TV needs far more apps to make it the best out there
Good Stuff
High performance, full Chrome browser
Simple and effective TV interface
Superb movie on demand entertainment
Bad Stuff
Cluttered remote control
Lacking go-to apps