Sapphire Edge VS8 review
In the world of mini PCs the Edge VS8 is a little ripper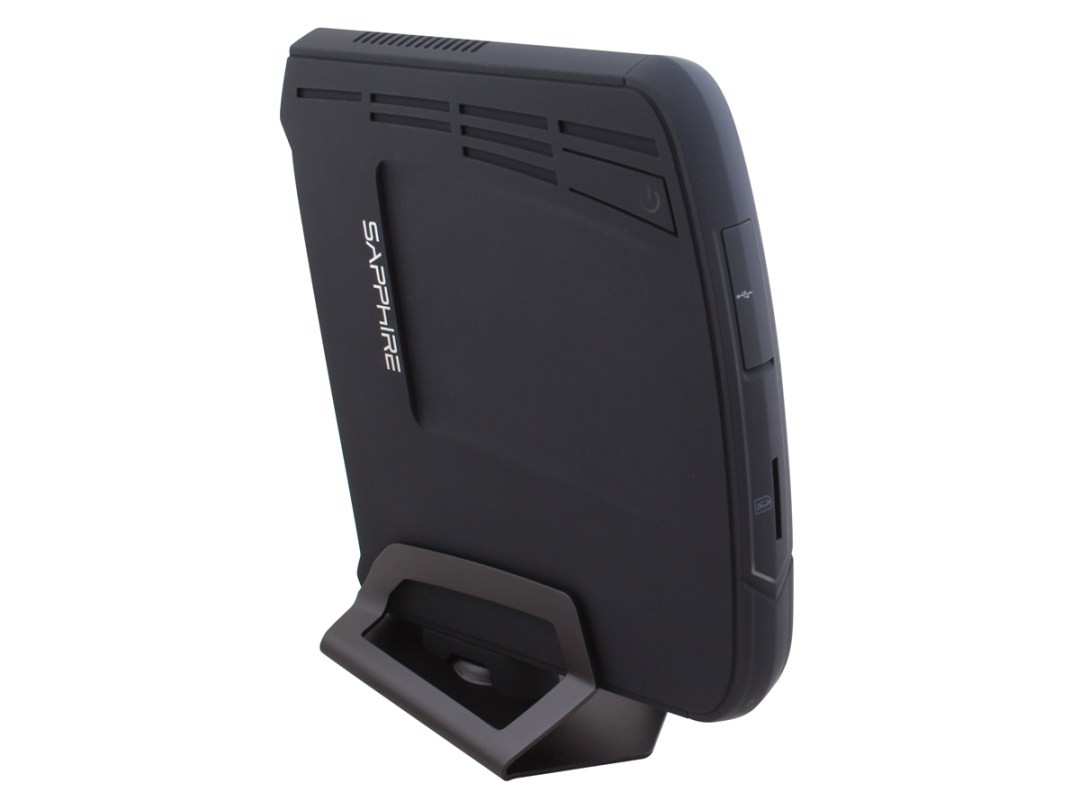 Those crazy fools over at Sapphire have abandoned Intel and gone down the darkened alley that leads to AMD, but it's turned out to be a wise decision – for a micro PC this is quite the gaming powerhouse.
It's all thanks to AMD's A8 accelerated processing unit combined with dedicated HD7600G graphics. While you won't get Alienware X51-levels of performance here, you will be able to play the latest titles at decent frame rates if you drop the detail levels – and it'll still look better than on Xbox 360 or PS3.
Perfectly formed?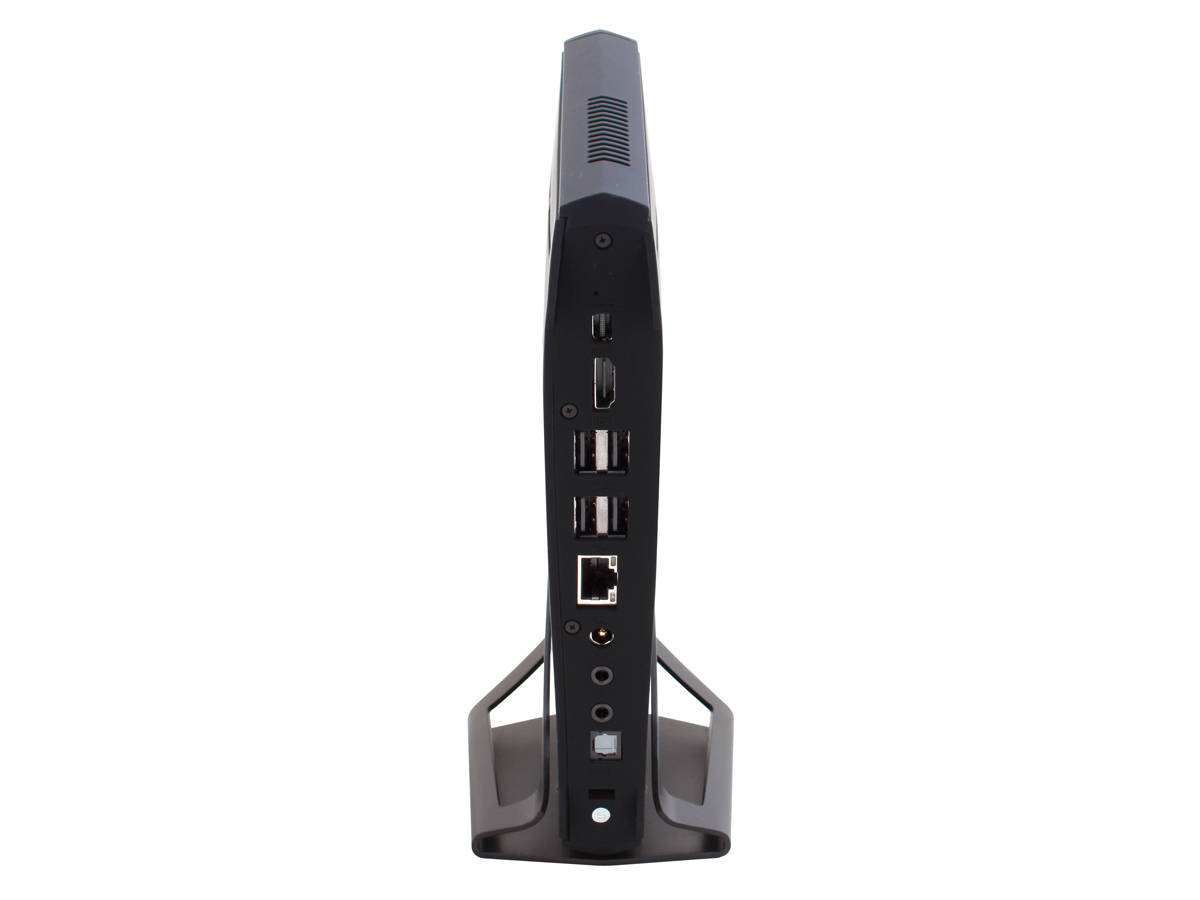 The VS8 is supplied without an operating system, so you'll have to get your own and bung it on a USB stick. It's good if you like Linux or want to dabble with the SteamOS Beta (this would make a great client for Steam In-Home Streaming, reviewed here), but if you want to have a complete trove of games to play locally you'll have to shell out an extra £80 to get Windows 8.
We rather like its angular looks and matt finish, even if it does look like something a Terminator would carry his sandwiches around in. Getting decent gaming performance from such a tiny package makes us very, very happy. In fact, take the excellent price into consideration and this becomes just about the best mini PC you can currently buy.
READ MORE: The 10 Best Home Computers in the World right now
Sapphire Edge VS8 tech specs
Operating System – not supplied
CPU – AMD APU A8 1.6GHz Quad Core
GPU – AMD Radeon HD7600HG
RAM – 4GB DDR3
Storage – 500GB HDD
Optical drive – none
Connectivity – Mini displayport, HDMI, Gigabit LAN, USB 2.0 (x4), USB 3.0 (x2), optical, SD card
Dimensions – 198 x 32 x 183mm
Weight – 660g
Stuff Says…
A little PC that punches well above its size and price
Good Stuff
Compact and can stand up or lie down
Lots of power for the size and price
Bad Stuff
Doesn't have an operating system pre-installed