Samsung Galaxy X foldable phone preview
UPDATED: This leaked teaser offers a tantalising look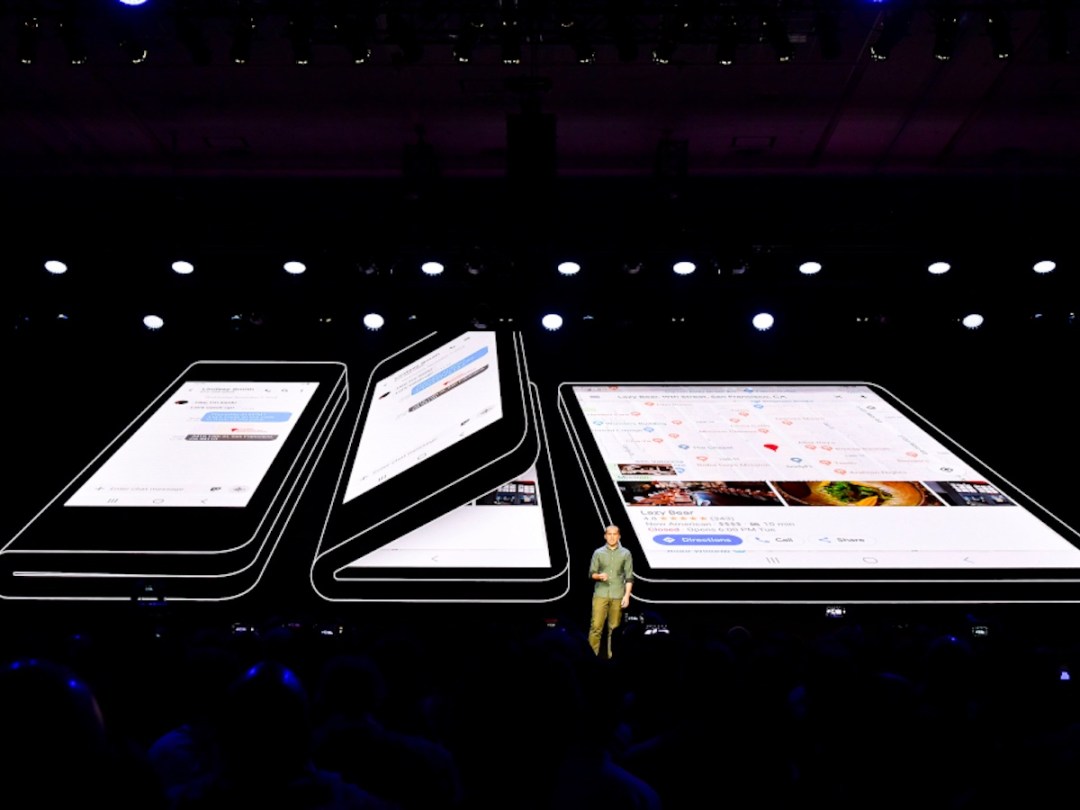 We've been hearing whispers, rumours, and leaks about Samsung's foldable smartphone plans for years now. Years. And now it's finally real.
Samsung unveiled its foldable smartphone prototype at its Developers Conference in early November, showcasing a handset that offers a big, bold display when fully opened up, yet also has a smaller screen on the outside for one-handed use.
It's experimental and seemingly strange, but so was Samsung's Galaxy Note Edge – and now curved displays are here to stay. Will foldable screens be the next big, innovative wave? We'll find out when the handset ships sometime in 2019, but here's everything you need to know for now.
When will the Samsung Galaxy X be out?

Good question! We don't know yet. Samsung said it would start production in the coming months, but a proper release could be some ways off still.
To be fair, it doesn't even have an official name yet. "Galaxy X" is a years-old codename that's been mentioned over and over, while "Galaxy F" (for "foldable") has also been rumoured. It could also be something else entirely. Time will tell!
The Yonhap News Agency suggests a full launch for the foldable phone in March 2019, and says it will release then as well. The Galaxy S10 will be officially revealed on 20 February, and The Wall Street Journal reports that Samsung will also showcase a fully-functional version of the foldable phone then, as well. If true, then that March target might hold true.
According to that report, Huawei plans to announce its own foldable phone later in February at Mobile World Congress 2019, which has prompted Samsung to speed up its launch plans.
Fact or fiction?
Sounds like the release is coming pretty close to that of the Galaxy S10 – and faster than anticipated this year.
How much will the Samsung Galaxy X cost?
Samsung hasn't said anything official, but rumours suggest that this innovative, multi-screen smartphone won't be remotely cheap.
Over the summer, Golden Bridge Investment researcher Kim Jang-yeol claimed an expected price tag of two million won, which comes out to about £1,350. Given the rising prices of high-end smartphones now, including the £1,099+ Apple iPhone XS Max, that figure isn't quite as shocking as it was months ago.
The Royole FlexPai, another foldable smartphone that's just been revealed, will sell for about £1000 – but it has just one screen, takes a different approach, and isn't made by the #1 smartphone manufacturer on the planet (that's Samsung, FYI).
The Yonhap News Agency has since confirmed that 2M won expectation… and Samsung plans to ship a million of them.
Fact or fiction?
Don't be surprised to see a price tag in that ballpark, especially with the Galaxy Note 9 already selling for £899. It's meant for early adopters that will pay extra for cool new tech.
What will the Samsung Galaxy X look like?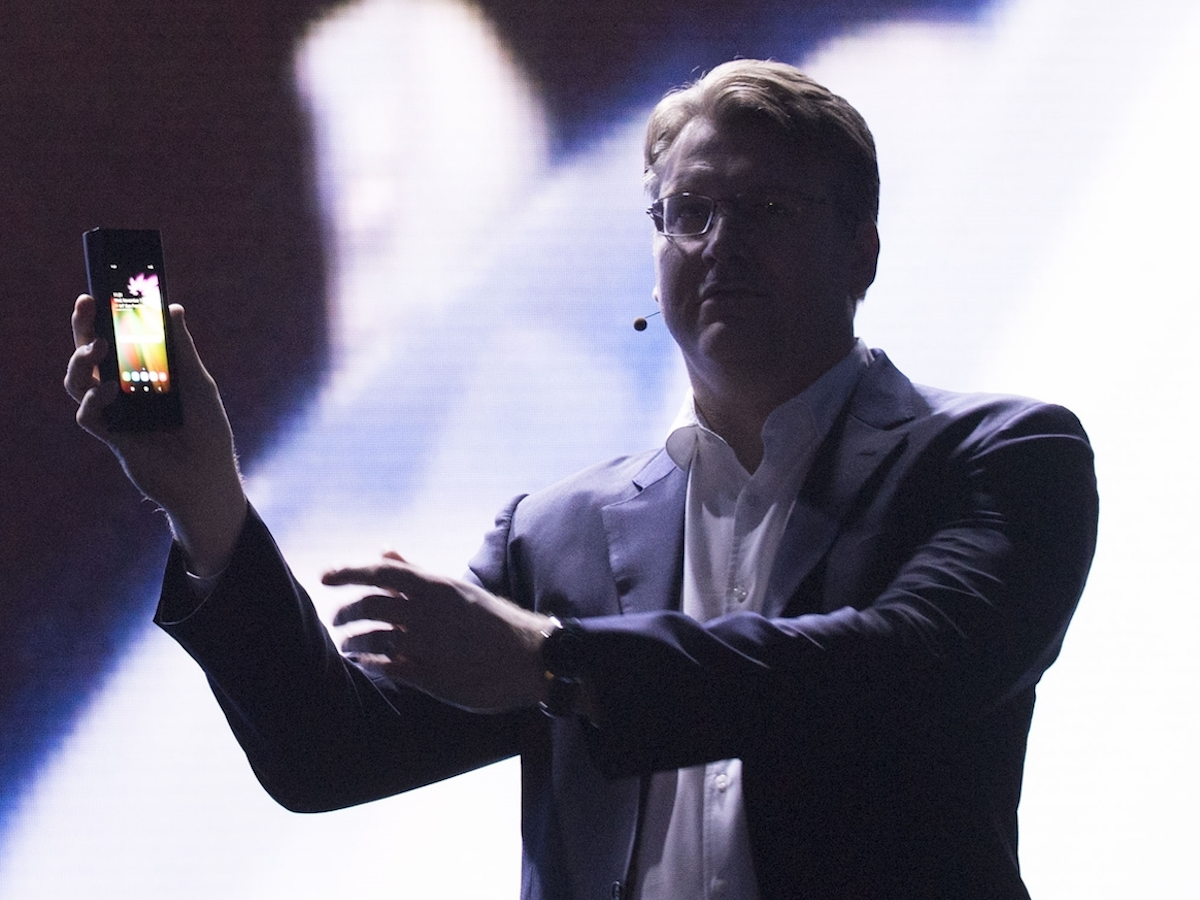 Fortunately, we have a pretty great sense of the core design for Samsung's foldable smartphone, even if we haven't seen a close-up of the details.
Essentially, the handset folds open like a book to reveal a large, tablet-like display that provides ample room for multitasking, media, games, and more. And then when you fold it closed, you still get a small, one-handed screen for dialing in numbers and texting, not to mention a size more befitting of a pocket.
The latter form has a huge chunk of bezel above and below the screen, but to be fair, we haven't seen its final form: Samsung deliberately covered up the actual design to save that reveal for another day.
If you watch the leaked teaser video below, however, you'll see a much slimmer and sleeker foldable phone. Is this the final form of the Galaxy X/F, or is it just a concept that won't resemble the real deal?
Fact or fiction?
Two screens, one phone: that's the concept, and it's very real.
What about the Samsung Galaxy X's screens?
There's still a lot we don't know about how the Galaxy X's screens will look and feel, given the foldable design, but we do know a few things about the Infinity Flex Display.
It's a 7.3in panel (4.2:3 aspect ratio) when fully unfolded, and in a developer session, Samsung confirmed that it comes in at 1536×2152 resolution (420ppi). That's not quite as pixel-dense as Samsung's current flagships, but it should still be a pretty crisp display.
Samsung had to rethink display design to make it work, given the need to bend repeatedly without losing quality in the process. The company has shaved layers off of the panel, but we're hoping there's no visible degradation compared to its oft-awesome Super AMOLED screens on other phones.
As for the smaller screen, it's a 4.5in panel at 21:9 and 840×1960 resolution, delivering the same 420ppi clarity.
Fact or fiction?
These are the facts. Now we just want to see how it looks.
How much power will the Samsung Galaxy X pack?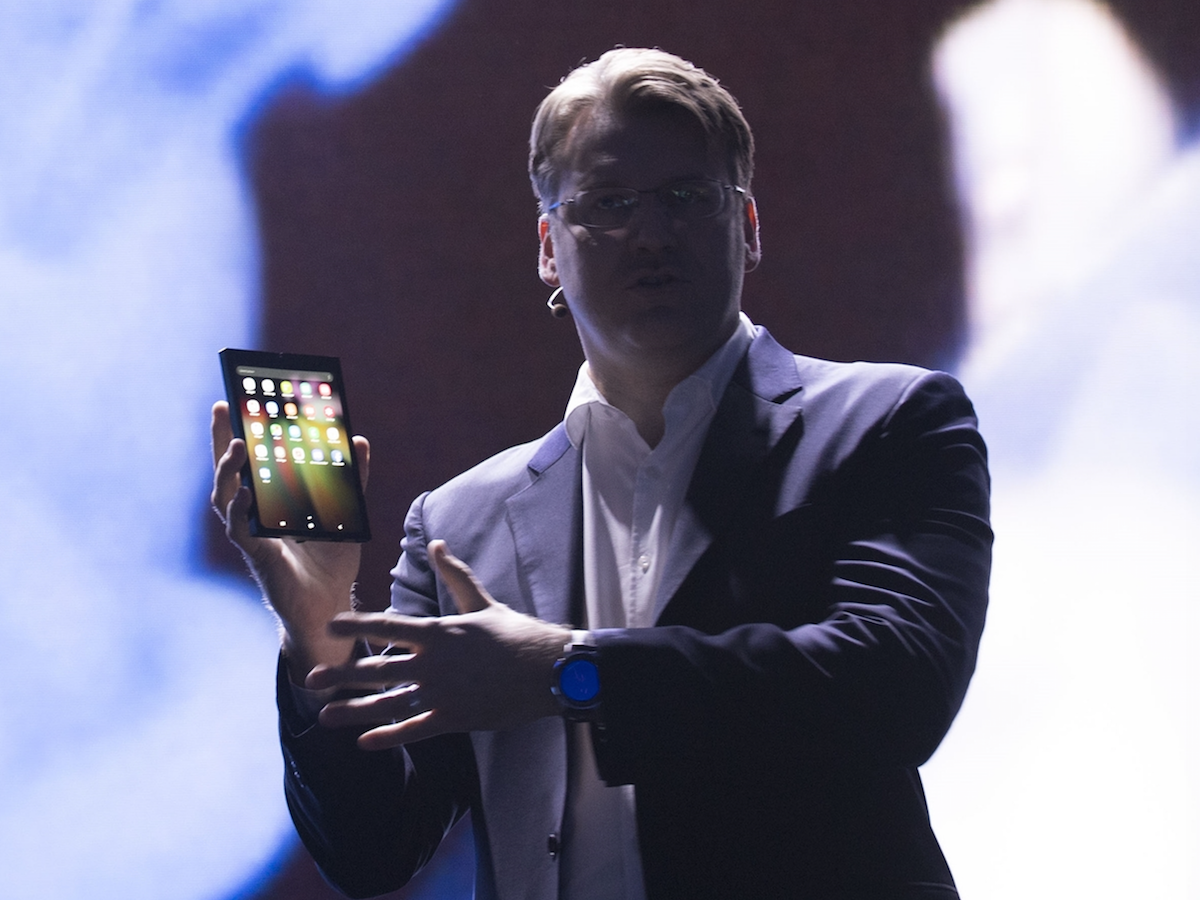 Samsung hasn't said anything just yet, which makes sense given that the phone is likely still months away. Most likely, however, it'll feature a flagship processor.
It could well be the next-generation Exynos chip that will likely debut with the Galaxy S10, and may challenge Apple's A12 Bionic chip and Huawei's Kirin 980 for the title of top smartphone chip. We'll see, however.
Fact or fiction?
It's just speculation for now, but it's reasonable speculation.
What kind of cameras will the Samsung Galaxy X have?
Truth be told: we have no idea. Samsung hasn't said anything and certainly didn't show anything, given that the phone's design was largely obscured.
Given the expected high-end price, however, we should see some solid camera tech here. It will probably have back cameras, a selfie cam on the closed half, and surely also a selfie/video conferencing camera in the bezel atop the unfolded form. Beyond that, we're awaiting details.
Fact or fiction?
We're waiting for Samsung to share more information in this regard, but perhaps it'll be comparably equipped to the Galaxy S10.
Is there anything else I should know about the Samsung Galaxy X?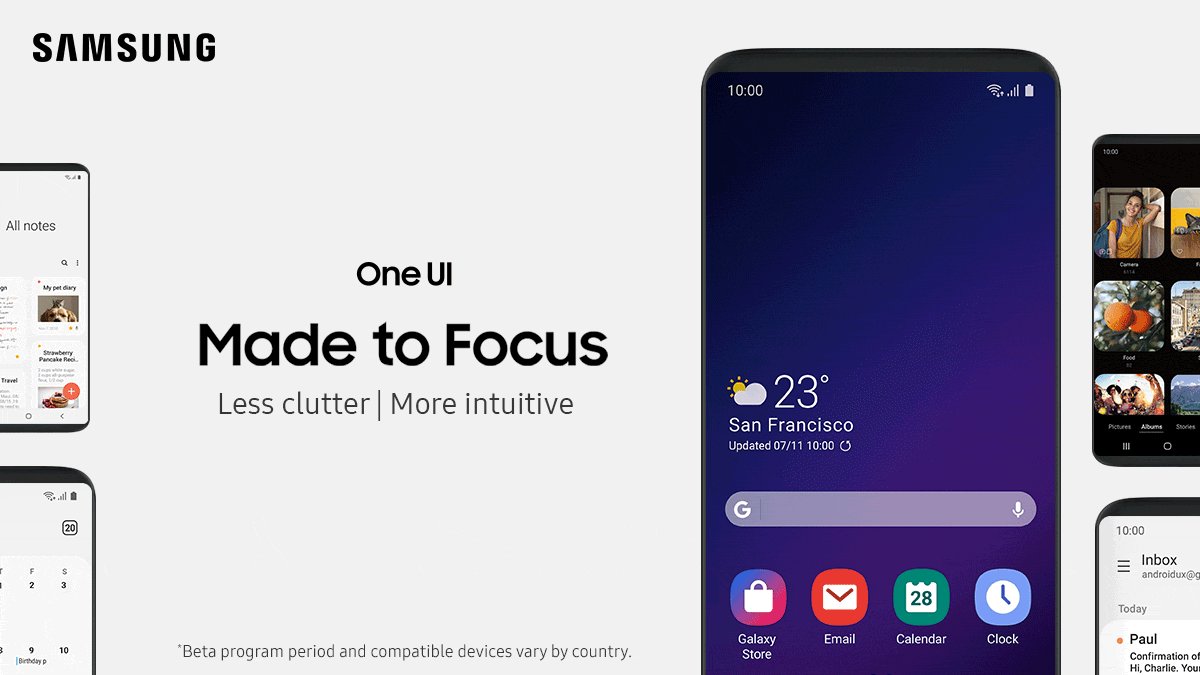 Yes! The Galaxy X will run Samsung's new One UI skin, which is built atop Android. And Google is making Android friendlier for foldable phones, as well.
One UI is also for non-foldable phones, but it seems particularly purpose-built here, given how it emphasizes multitasking and can easily switch you from one screen to the next. Elsewhere, it's been streamlined significantly to focus on simplicity.
Google's own slick API support makes it easy for content to seamlessly shift from a larger screen to a smaller one, and vice versa. Baking that into Android helps Google avoid fragmentation with add-on features from various makers.
Fact or fiction?
One UI looks nice, and it ought to make a double-screened phone a lot more functional.