Philips 42PFL6805H Econova review
The Philips Econova's green creds are heroic but does it compromise on picture quality to help save Mother Earth?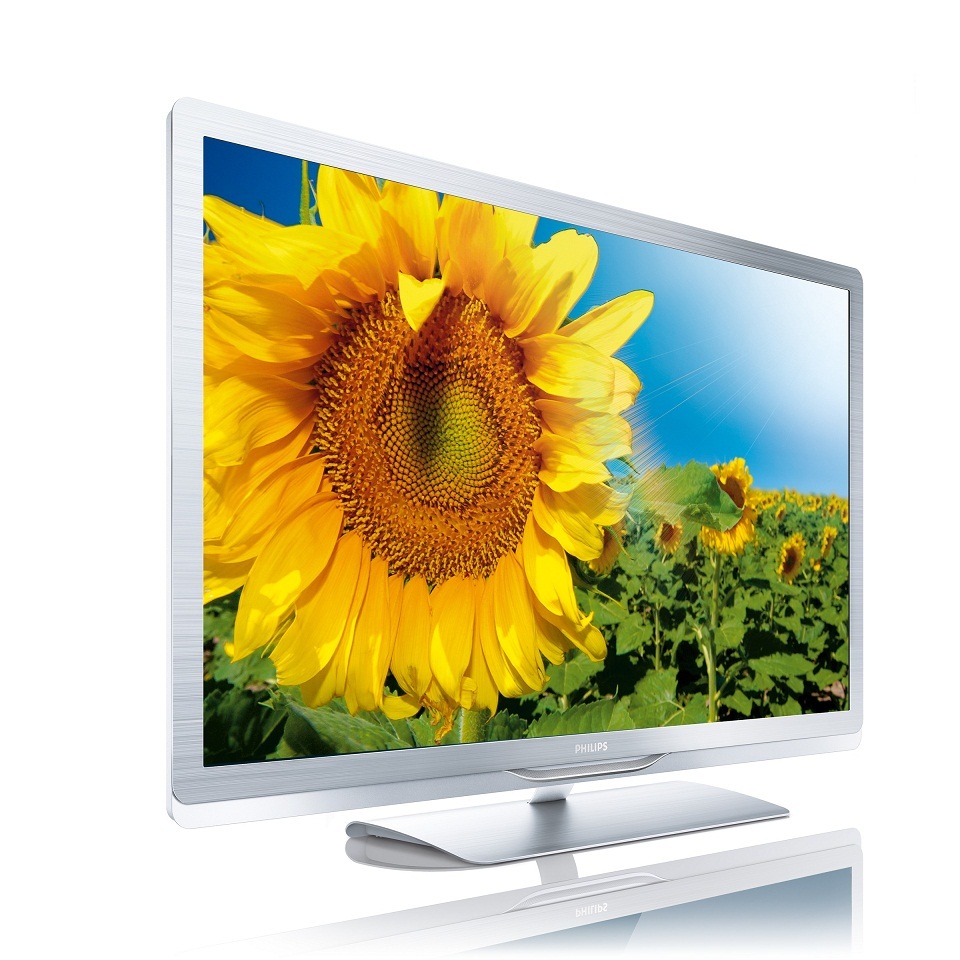 When it comes to helping save our ailing environment, the Philips 42PFL6805H, also known as the Econova, puts all other televisions to shame. Made from 60 percent recycled aluminium, this 42in LED panel is specifically engineered for easy disassembly and efficient recycling come the end of its useful lifespan.
Green card
But that's just the start and Philips has worked hard to ensure that the Econova fully deserves to sport its green credentials. It doesn't come with a manual, for example – it's built into the set's on-screen menus – and there's no plastic or polystyrene in its packaging.
Elsewhere, the pedestal stand doubles up as a wall bracket – saving you both additional parts and additional outlay – and the remote control is solar-powered, via a fitted solar cell claimed to work so efficiently that your living room's ambient light will be sufficient to keep it operating effectively.
The Econova makes it easy to be green, too. It's elegantly styled and beautifully made, and thanks to its edge-lit LED backlighting the Philips is both slim and very efficient, with typical power consumption of around 46W – about half that of similar sets.
This low power consumption is partially achieved by the use of an especially well-calibrated ambient light sensor, and also by the elimination of a few other more power-hungry picture-enhancing features, such as Philip's proprietary Ambilight and 3D support.
That said, the Econova still includes the key features you'd expect to find at its premium price, including powerful built-in speakers, 100Hz Clear LCD motion processing and Pixel Precise HD scaling: the only real downside is that, in common with other Philips TVs in this model year, it doesn't include a Freeview HD tuner, a curious omission that we'd expect the company to sort for its 2011 TV range.
Top-quality picture and sound
In action, the Econova's picture is very good, its black levels dense and consistent even on the murkiest movies. Brightness and contrast is up to Philips's usual standards, too, although the overall dynamic range of the picture can't quite match the quality of the best TVs in the company's line-up, such as the 46PFL9705.
Of more concern is the overall sharpness and motion stability of the picture: the 42PFL6805's horizontal motion handling – a steady camera pan, for example – is suspect, the set being afflicted by the occasional judder, and there's occasionally a slightly soft feel to some images, especially via the (non-HD) TV tuner.
But that's not enough to irremediably undo the Philips's case. It's an elegant, thoughtfully designed television, and if it costs slightly more than an equivalent set from rival manufacturers, we suspect some buyers will consider it a price worth paying.