Olympus E300 review
The E-300 is easy to use and for the budget end of the market can turn out some decent results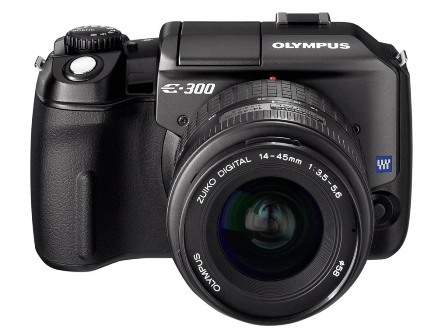 Pop the E-300 out of the box and you'll note that the 14-45mm kit lens with this camera isn't as good as the similar-sounding 14-54mm zoom on the more expensive E-1. To be fair, that lens does cost a hefty £400 on its own, but then you might end up wishing you'd dug that bit deeper in the first place after a tinker with the E-300…
The E-300's plastic build and freakish, elongated design remind you that you're at the budget end of the market. The biggest problem is the increasing noise levels at higher ISOs – it's well behind its rivals in this department.
This model doesn't come with a memory card but you do get a battery, charger, cables and software. It's also easy to use and produces good results straight from the box.
Some complain about the image quality but in our manly hands it turned in some decent results.