Meridian F80 review
Hugely sophisticated transportable hi-fi system or overblown, overpriced clock radio? Meridian's fearsomely expensive F80 goes under the Stuff microscope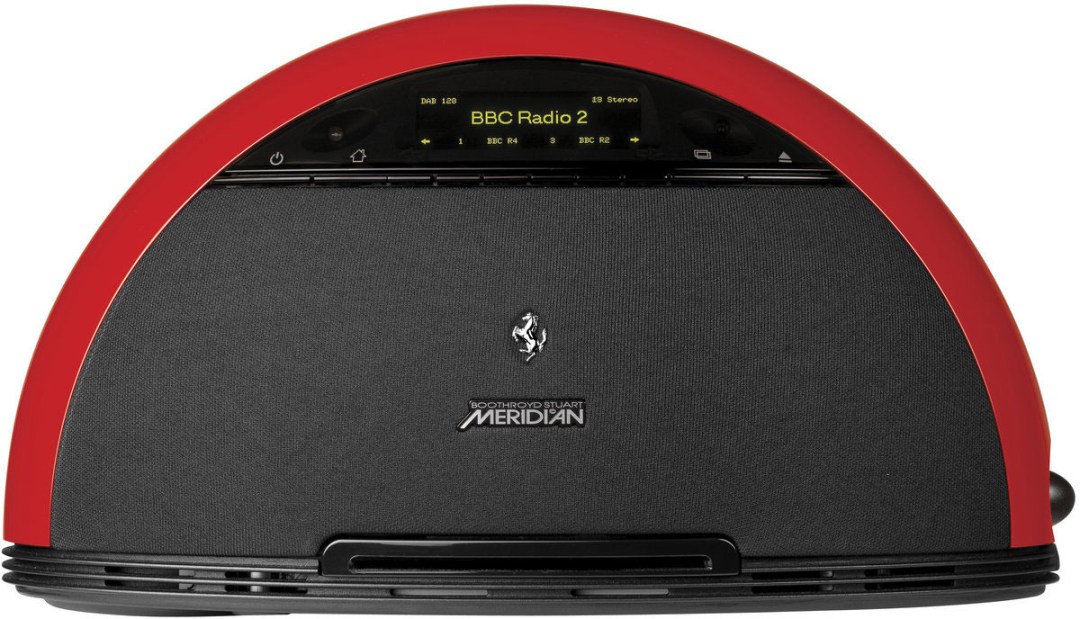 Badge-engineering has a bad name, and rightly so. You don't really think that a Porsche-badged toaster makes tastier toast, do you? The cynical will view Meridian's F80, billed as a transportable hi-fi system, with the same suspicion – but they're in for a big surprise.
Official paint job
The F80's compact chassis sports a Ferrari badge, and has genuine Ferrari red paint – or Rosso Corsa, as it should be called – adorning its curvaceous flanks. If you prefer, you can choose from four other hues including black and yellow, or even go for a leather-trimmed version at £300 extra.
But while the automotive associations will count hugely for some, what really matters is that this is a £1500 portable hi-fi – and that's a lot of cash in anyone's language. But fear not – delve into the F80's unique construction, and you'll find more than marketing hype.
Quality to match the style
The ultra-stiff composite materials that form its radically curved chassis owe a great deal to the science of chassis and bodywork development; while the Meridian is a weighty beast, at 6.5kg, it derives its mass from the components crammed into its casework, rather than the case itself.
Such as? Inside an F80, you'll find a DAB/FM tuner, a DVD/CD disc drive, complete with S-Video and composite video outputs, and a complex 2.1 speaker array, with a long-throw bass-generating subwoofer, powered by 80 watts of compact amplification. The whole shebang is controlled by Meridian's powerful DSP processing, giving active equalization that optimises the speakers to your music. A custom-developed and hugely sophisticated display and control interface ices the sonic cake.
Physics-defying sound
So, it looks great, it's got the goods under the bonnet – does it actually deliver? You bet: the Meridian sounds sensational, defying physics with its weight and depth. For such a small system, it's remarkably full and potent-sounding, powering out deep, muscular music even in large rooms.
Just as impressively, it successfully combines power with poise, presenting bags of detail from your favourite CDs, coupled to a fair degree of stereo separation. The radio reception, either from DAB or FM, is equally remarkable, making the F80 the best portable hi-fi in the world. Yep, we're as stunned as you.