LG X Screen hands-on review
Two screens, one phone - LG's new mid-ranger gets a few top-end specs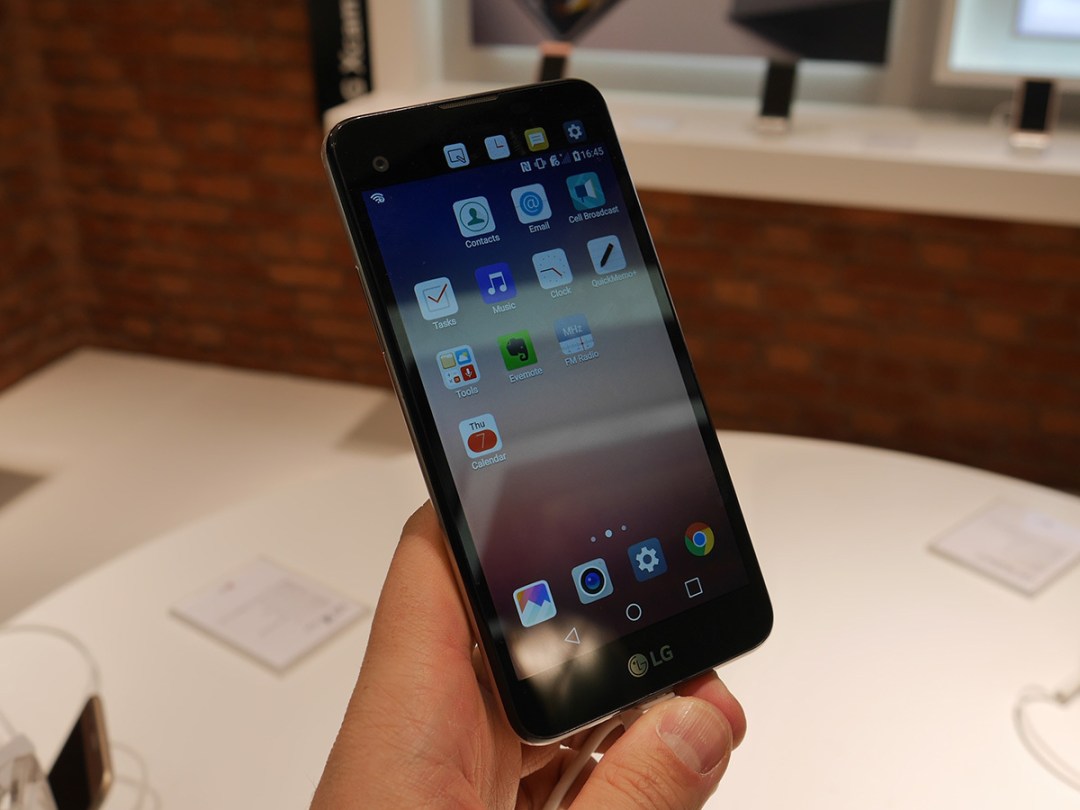 LG understandably made a big deal about the G5's more unique features (spoiler alert – we love them) at MWC this week, but you're not going to have to spend top dollar to get them.
The X-Cam might have pilfered the dual camera setup, but the always-on display has rocked up inside the X Screen.
LG's tried the dual screen thing before with the 5.7in V10 phablet; the X Screen follows suit with a 4.93in main screen and a separate 1.88in display above it for those always-on notifications. We gave it a try on LG's stand here at the show, ready to bring you some first impressions.
Seeing double
It's strange to think the 4.93in main display isn't the star of the show, but the 720p resolution gives the game away – even if colours and brightness are all on par for a mid-range phone. Stretched over nearly 5in it's easy to see the pixels without sticking your nose right up against the glass, which leaves text and images looking a little blocky at times.
Instead, it's the smaller screen that's getting all the attention. App shortcuts turn up here when you've got the screen on, and notifications arrive when the main screen is switched off.
It doesn't quite stretch across the entire width of the screen, to make room for the front-facing camera, so there's not much room for notifications and shortcuts to go on it. That being said, it's still enough to let you know you've missed a crucial WhatsApp message, or that Instagram post is racking up the likes.
This is still an LCD screen, mind, and the brightness is seriously low to keep battery use down to a minimum. If you're outdoors, you're going to struggle to read it.
Take a shortcut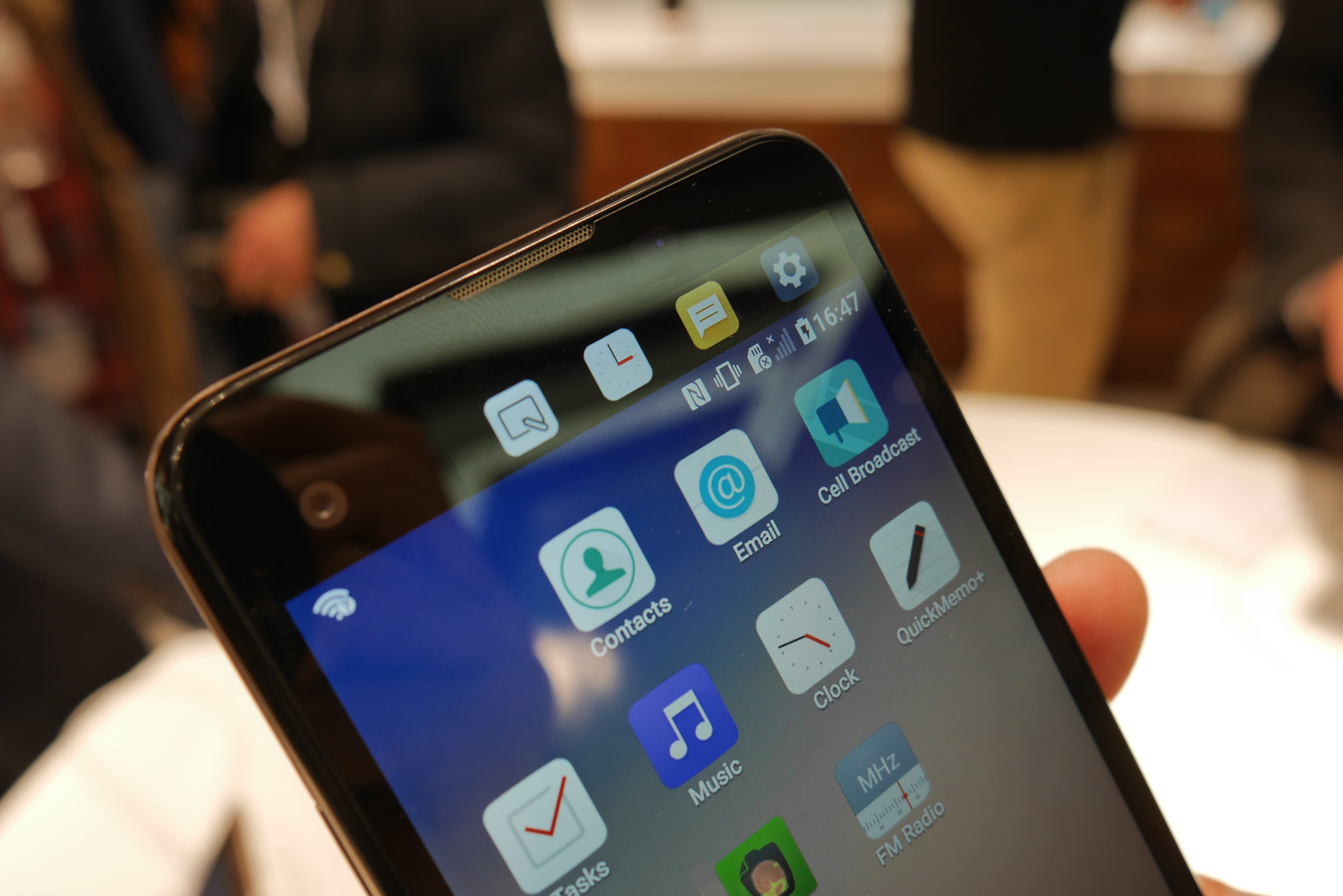 The second screen comes in handy when you're using the phone too. You can stick shortcuts on it for jumping between apps without heading back to the home screen or Recents menu. You just drag an app up to dock it, or drag it down to remove it.
You can fit four apps onscreen at once, but you can swipe through different panels when you run out of space. There's even panel just for settings, with Wi-Fi, Bluetooth and sound profiles available at a tap.
The screen clipping shortcut might come in handy when you're trying to get work done, too. It takes a screenshot of whatever's onscreen, then lets you scribble on top of it.
Spec showdown
It was never going to compete with the G5, but the X Screen doesn't have a niche market all to itself; LG's other dual-screen smartphone still looks like big competition. The V10 has a Snapdragon 808 CPU and a whopping 4GB of RAM, which means it absolutely flies through Android Lollipop.
The X Screen makes do with a 1.2GHz quad-core processor and 2GB of RAM, so it's not quite on the same level. You do get a newer version of Android, with Marshmallow pre-installed, but it can struggle to keep things smooth at times. Switching apps took a few seconds, and jumping into the camera wasn't exactly fast either.
In other areas the X Screen holds up well for a mid-range phone. 16GB of storage is average, but microSD expansion means you can add extra space when you need it.
The 2300mAh battery sounds a little low, though; it has to run two LCD screens, so we're not confident it'll last a full day of heavy use.
A 13MP camera sensor seems to be the standard for mid-range phones right about now, and the X Screen is no exception. The G5's laser autofocus is nowhere to be seen, so this isn't the phone for shutterbugs – that would be the X Cam. We won't be able to judge picture quality until we've got a final review unit, but pictures looked fairly detailed when we checked them out on the phone itself.
LG X Screen early verdict
It's thin, light and made from plastic, with fairly middling specs, but the second screen helps the X Screen stand out from the rest of the mid-range competition.
Are two screens worth having on your smartphone, though? Based on a few short minutes with the X Screen, we're not sure. If battery life doesn't take a major hit then having notifications at a glance sounds good, but it'll proboably drain more juice than an OLED panel in the long run.
LG hasn't set a price or official release date yet, so it's impossible to say how it stacks up against the rest of the field, but expect the X Screen to challenge other mid-range phones when it eventually arrives towards the end of March.