LG Cam Plus review
This camera and battery add-on for the G5 smartphone loses its grip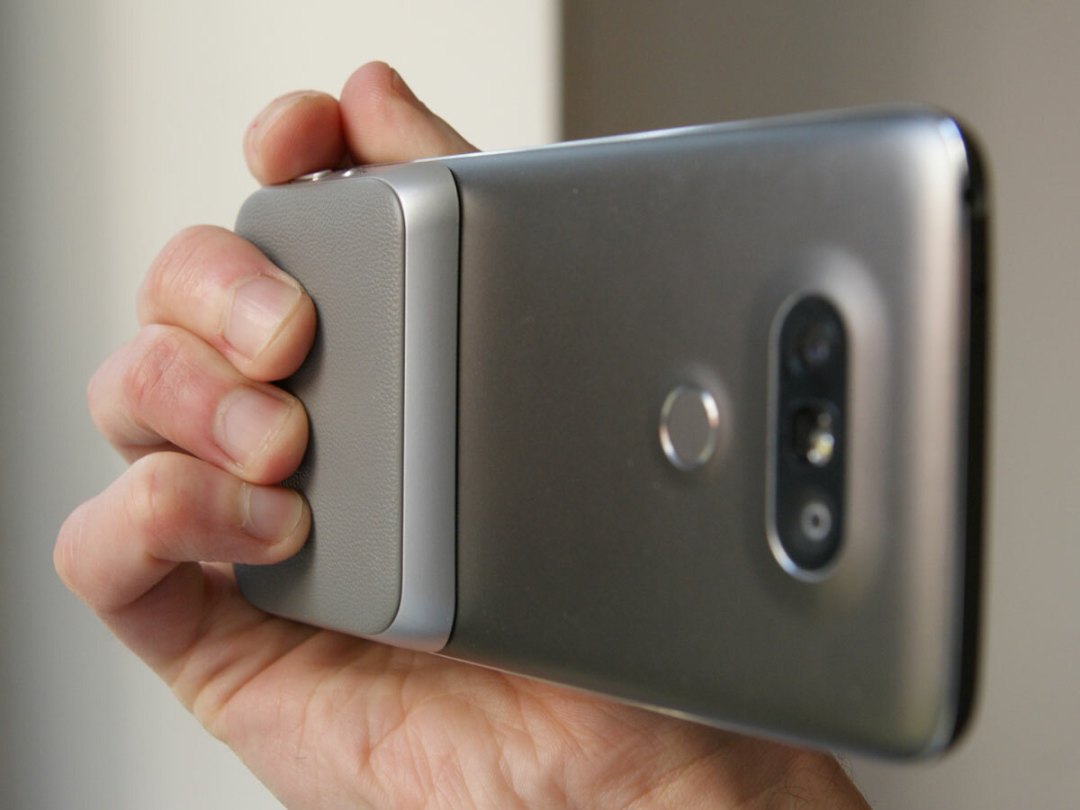 A phone that really rivals a camera on the ergonomics front has long been a dream among smartphone shutterbugs.
Many manufacturers have tried to crack it, via such tricks as using the volume keys as controls, and letting you jump straight into the camera from the lock screen. But none have really mastered it. Enter the LG G5.
One of the G5's main USPs is its modular design – you can pull out the base of the smartphone and replace it with add-ons that boost functionality.
The Cam Plus is part of the launch wave of modules (along with the B&O-designed Hi-Fi Plus DAC), and adds two things: a grip and physical controls for the G5's camera, and an extra 1200mAh battery.
A comfier grip, an easier-to-use camera, and almost a third more battery life? Maybe the cameraphone dream is finally becoming reality…
When is a grip not a grip?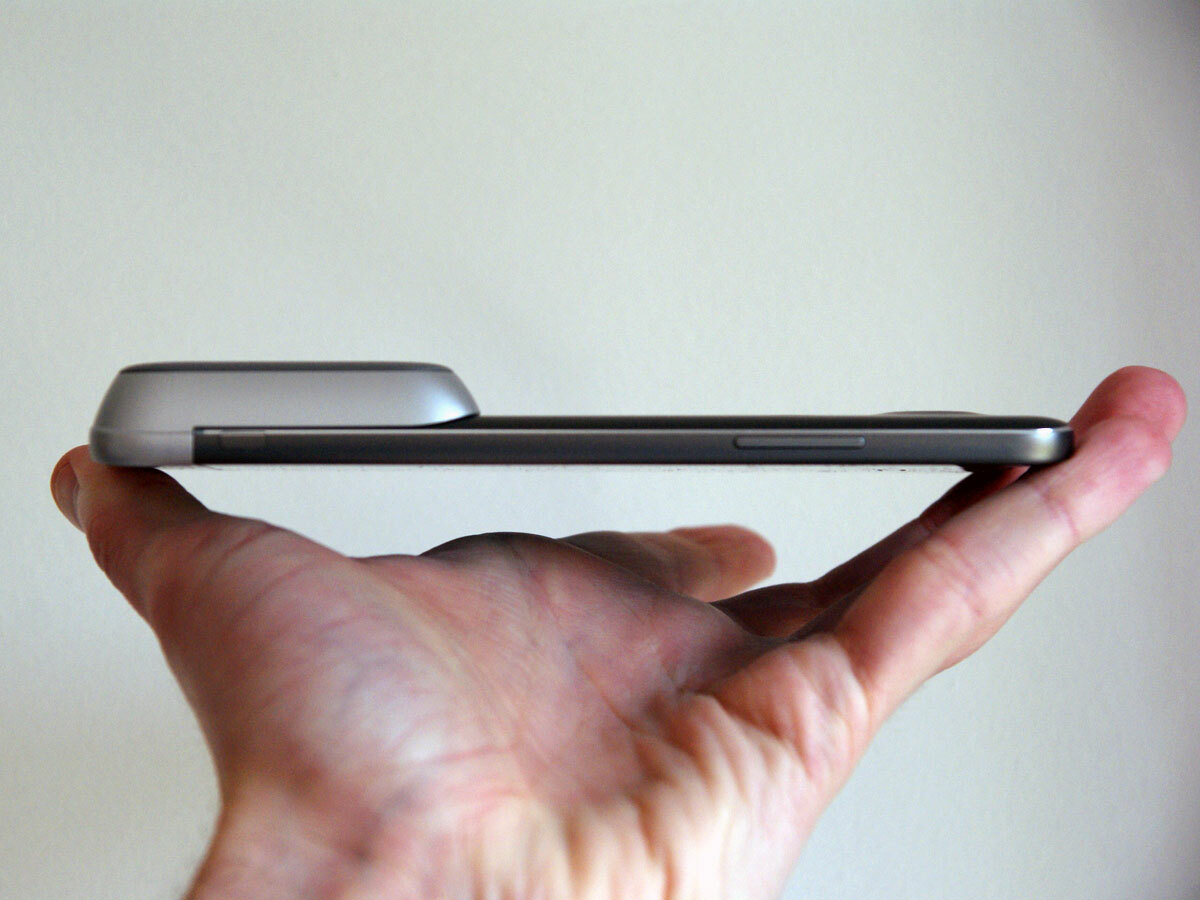 It starts off ably enough. The module is easy to fit – push a small button on the edge of the G5 (after powering it off, just to be safe) and the bottom can be pulled out, bringing with it the phone's main 2800mAh battery. Next, snap off the battery; this has to be done in a somewhat unintuitive sideways fashion, which made me feel like I was going to break something the first time I did it – but it's actually easy once you've done it a few times.
Then you simply snap it into the Cam Plus and slide the module in until it clicks. Switch the phone back on, then use LG's Friends Manager app to check that the Cam Plus' software is installed – it'll tell you if it isn't, or if it needs updating. It's as simple as that.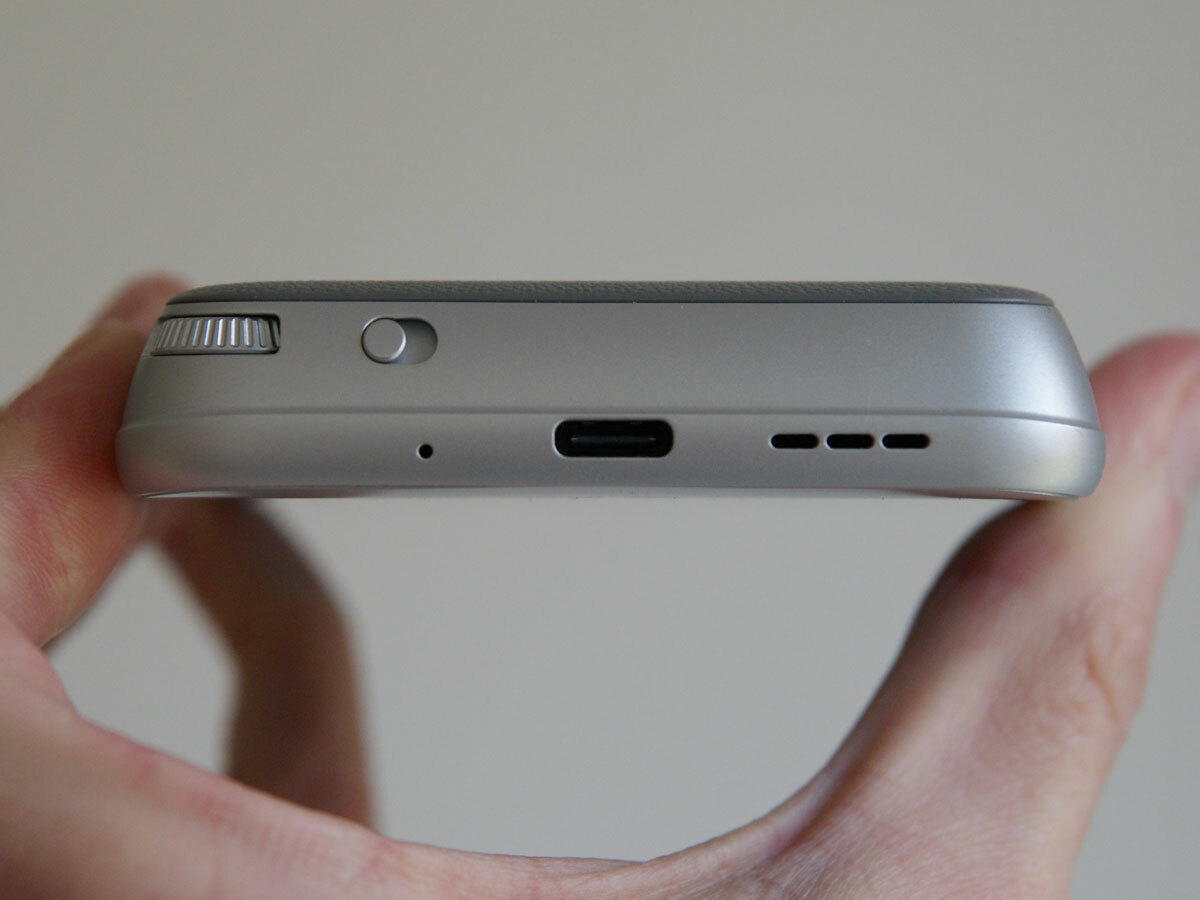 There are three buttons on the module: a toggle on the side/bottom, which you flick to turn on the camera app; a shutter button for taking stills; and a small round button to start video capture. The shutter button works well enough, but the video and toggle buttons are tiny and awkward to access.
The designers of the Cam Plus were clearly faced with a conundrum: how do we add grip, making the phone easier to hold in landscape mode, without increasing the bulk of the device too much? And the compromise they've reached to solve said conundrum isn't a great one, because this grip isn't much of a grip at all.
There's a textured plastic on the outside of the Cam Plus, but it's far from "sticky" enough in your hand – there's just not enough purchase here to comfortably hold the phone one-handed. I almost dropped the G5 a couple of times while attempting to use the Cam Plus' buttons, and for a module that's supposed to make holding the thing more comfortable to use, that's simply unpardonable.
The thing isn't particularly bulky, and does add a good extra measure of battery life for its size – 1200mAh extra gives you 4000mAh in total, which should be good for a full two days of normal use. But in my opinion it would make more sense to bulk it up further in order to make the grip easier to hold – and LG should have used a rubber-like material to boot.
LG Cam Plus verdict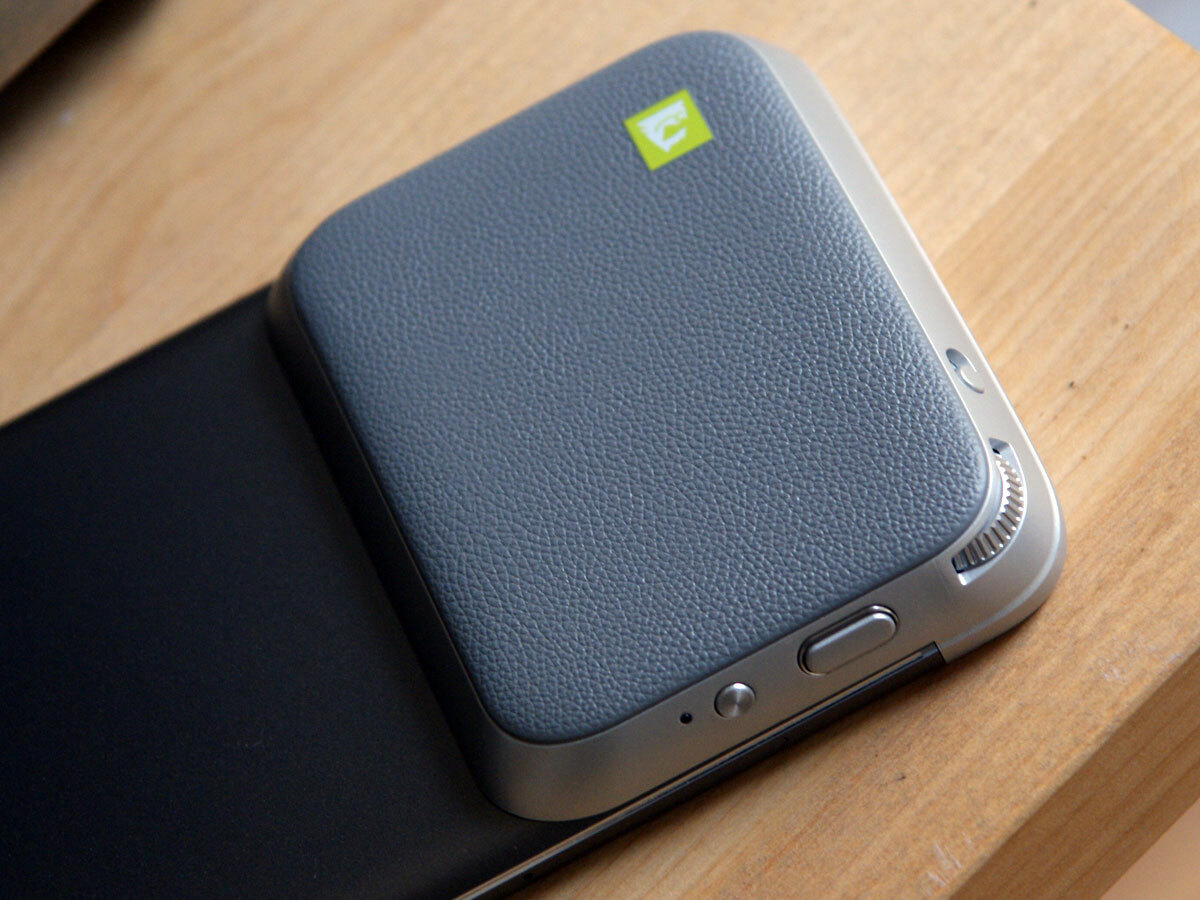 On paper, the Cam Plus sounds like a winner – who wouldn't want an add-on that boosts both battery life and ergonomics? But LG has somehow contrived to make this module a huge disappointment.
The bad button placement, poor tactility and the lack of grip are unforgivable in a device that's supposed to improve usability, and while the extra battery life is welcome, it's not worth the compulsory side order of extra bulk.
Do yourself a favour – just buy a second battery instead.
Stuff Says…
Good concept, poor execution; a missed opportunity from LG
Good Stuff
Adds almost a third more battery life
Bad Stuff
Grip isn't grippy
Physical buttons are badly placed
Adds bulk