LG 360 Cam review
Making VR videos just got a lot simpler with LG's compact 360-degree snapper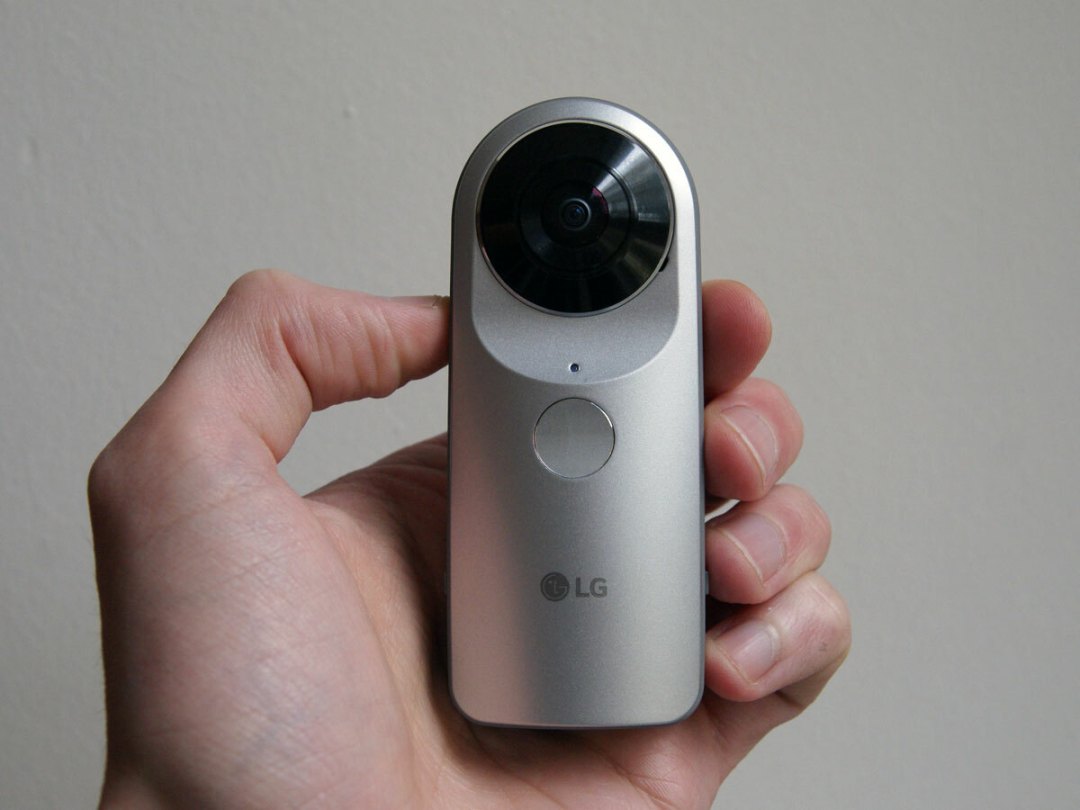 With 4K well and truly arrived now the next big thing in video is 360-degree footage.
Samsung's made one, Nikon's made one, Facebook's made one that you can't actually buy and GoPro is rumoured to be making one. Now LG's joined the throng with the 360 Cam.
One of the initial 'LG Friends' peripherals to arrive along with the G5 smartphone, the 360 Cam makes creating 360-degree photos and videos a piece of cake.
It's all thanks to two 13MP wide-angle cameras, facing in opposite directions. Each captures a 180-degree image, which the G5's software meshes near-seamlessly together to create a full all-around picture.
But is turning you into a "VR content creator" overnight enough to justify its £200 price tag? I spent a weekend taking many 360-degree selfies in an effort to find out.
Small and lightweight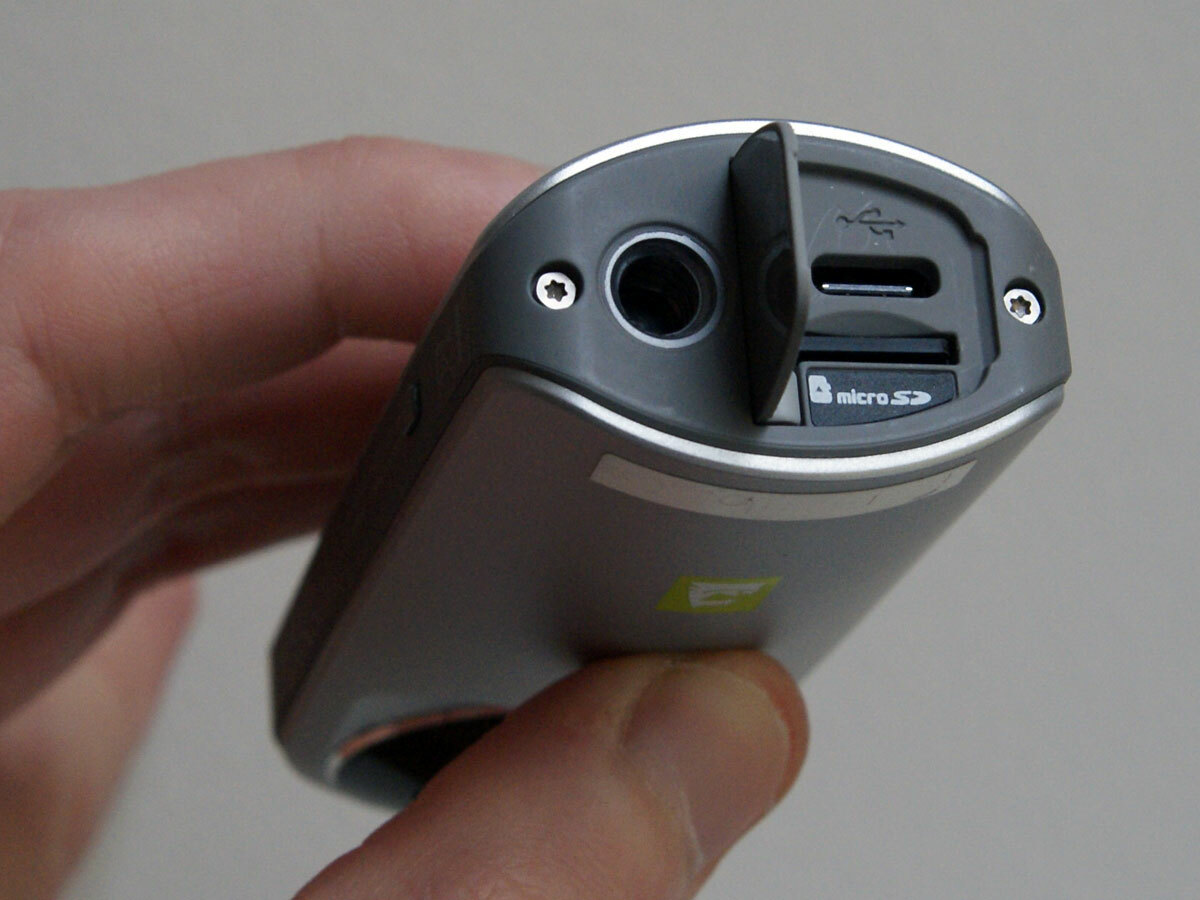 The 360 Cam is nicely compact, although not so much that it matches up with LG's description of it as "lipstick-sized" – it's more like two lipsticks duct taped together, to be honest.
It's very lightweight (you'd barely notice it in your pocket) and crafted from reassuringly sturdy plastic, and when not in use it can be slid into a protective hard case to keep its lens free from dust, dirt and scratches. While there are no official claims regarding waterproofing or a 'rugged' build, I feel the 360 Cam could survive a rain shower unscathed – just don't go taking it underwater.
The case also doubles as a 'tripod' – if you flip it and stand it on its top, you can insert the 360 Cam in the other way around. You'll still need a flat surface to stand it on, so it's not a particularly great solution beyond giving you a bit of extra clearance from tabletops etc. Fortunately, on the bottom of the camera you'll find a standard tripod mount, as well as a hatch that flips up to reveal a USB-C port and a microSD card slot (although no card is included in the box, so you'll have to supply your own).
The USB port handles charging and data transfer, but if you've got a G5 you can wirelessly transfer photos and videos easily from the camera to the phone.
App's the way to do it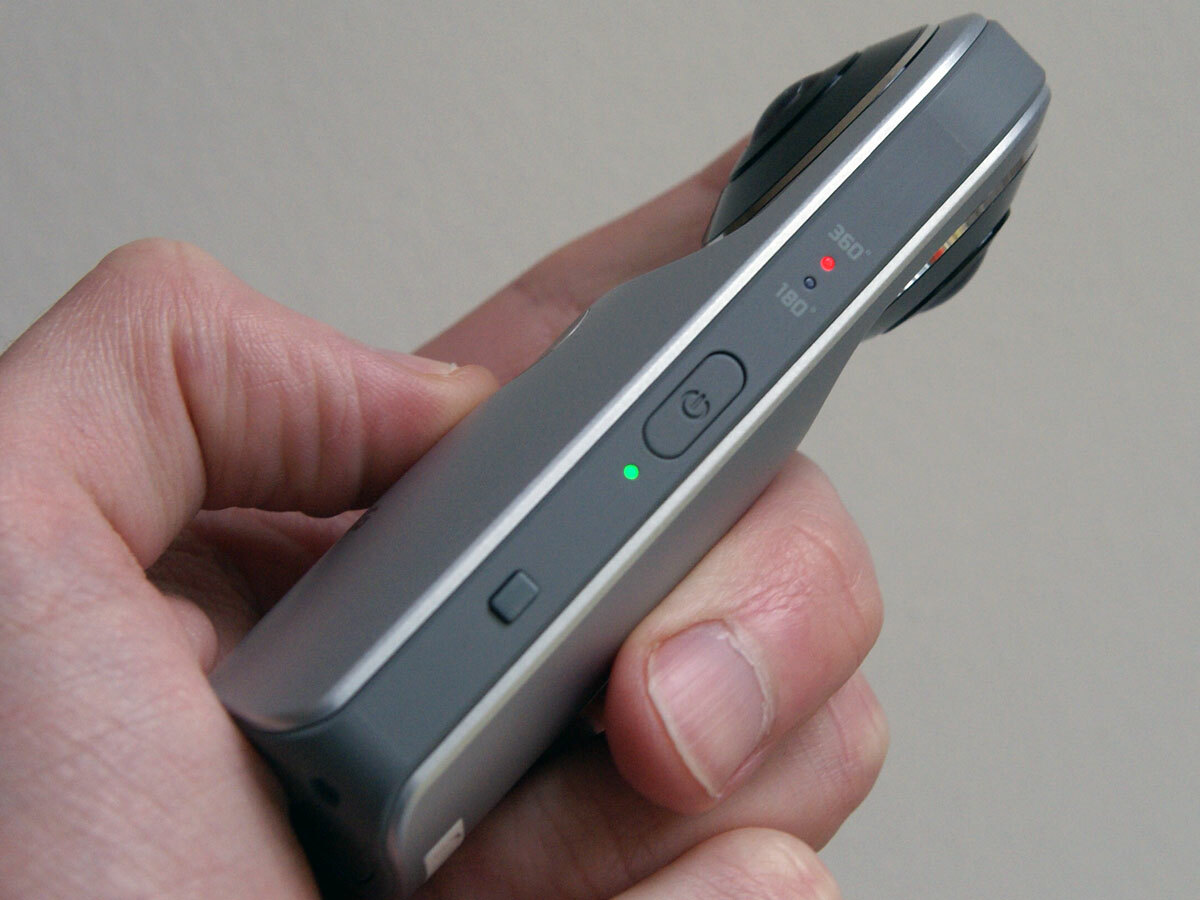 Control-wise, things are similarly simple. There's a single button on the side that powers the device on and off when held down and also toggles between the 180- and 360-degree camera settings.