Invoxia AudiOffice review
This smartphone-focused sibling to the NVX 610 could be the stuff of dreams for small businesses and work-at-home types. But is it worth the £300 price tag?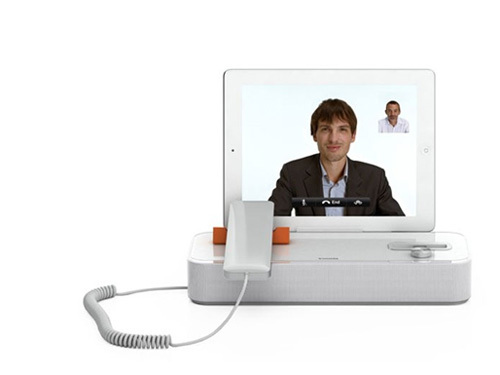 Invoxia AudiOffice review – minimalist design
First impressions count, and the all-white AudiOffice should make friends nicely on even the most high-powered of desks, especially if you stick to the Apple devices it's been optimised for. The garish orange magnetic cradle is a bit of a blip, but docking your iPhone onto the 30 pin connector should be distraction enough.
Invoxia AudiOffice review – set-up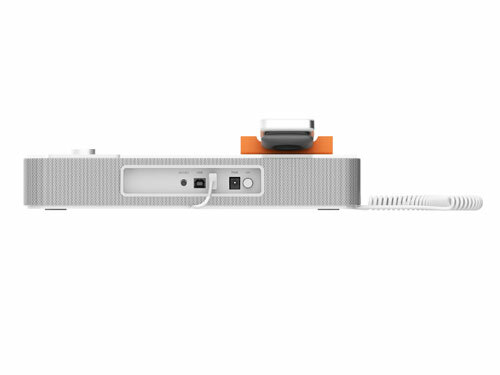 So it might be pretty but what can it do? Start by pairing your iPhone, iPad (or other Bluetooth enabled device) to the AudiOffice by pressing the single volume and speakerphone button up top and switching on your Bluetooth. There's also a USB port and 3.5mm jack for hooking up PCs or Macs the old fashioned way.
Invoxia AudiOffice review – Invoxia app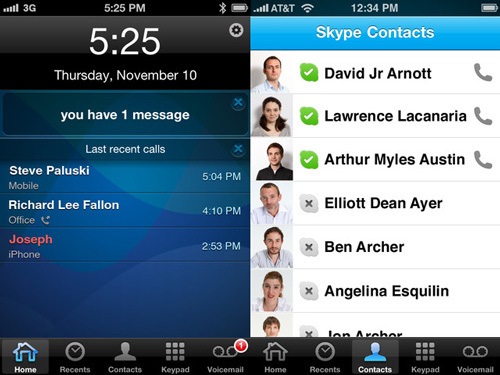 Once you've been prompted to download the free Invoxia app, you can start pumping your tunes wirelessly while you wait for a call. The app will helpfully pull contacts from both your phone and third party services like Skype.
Invoxia AudiOffice review – call quality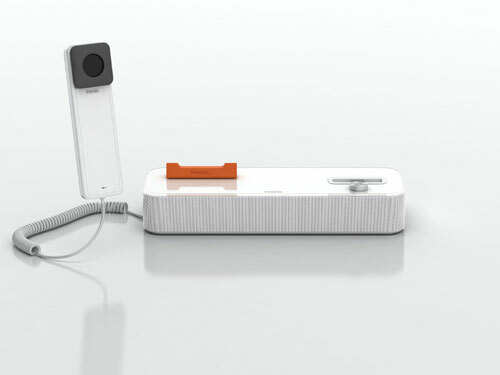 Speaking into a corded receiver has its benefits, but you're still relying on your smartphone's mobile reception so any difference in call quality is pretty minimal. Placing the handset down to end a call does feel wonderfully satisfying though. Far better is the speakerphone option, which makes much more sense for conferencing, and while any dock will amplify your smartphone's sound, on the AudiOffice voices do sound loud and clear and fill the room nicely.
Invoxia AudiOffice review – tablet video calls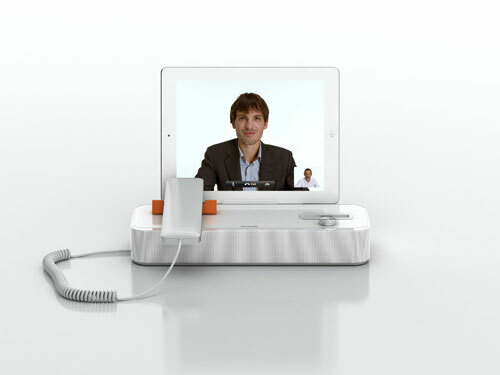 Like the NVX 610, the AudiOffice will look after your iPad, too. Slotted into the optional plastic dock, it's a simple solution to video calls that doesn't involve a bunch of expensive, ageing kit. And again you'll appreciate that boost in volume.
Invoxia AudiOffice review – sound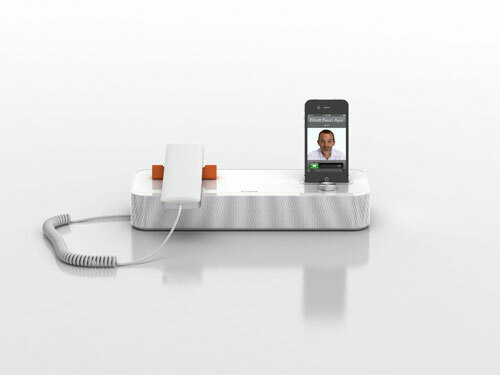 If you're looking at the AudiOffice as a simple audio dock, you're barking up the wrong proverbial tree. Sub-£100 offerings from the likes of Logitech will play your music considerably louder and better. That said, you're supposed to be working rather than partying, so the AudiOffice's multi-tasking skills make it a convenient proposition.
Invoxia AudiOffice – verdict
The Invoxia AudiOffice is an intriguing beast – speakerphone 2.0, an iPhone dock that wants to pin you down to a wired handset and an iPad Skypeing station. If you want a gizmo that does all three to respectable standards, this could be a worthy investment.