Huawei Watch review
Is the priciest Android Wear watch around worth the cash?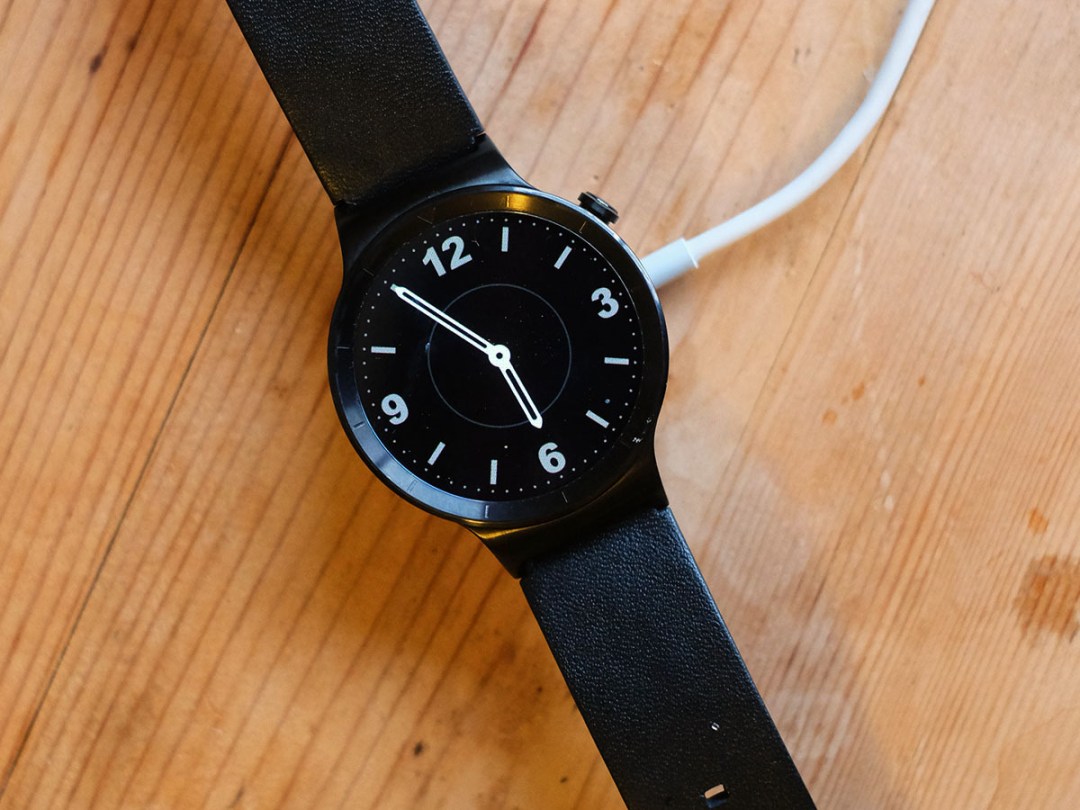 Huawei has massively upped its phone game in the last year, producing stunners like the Mate S. Now it's time for the Chinese phone-flinger to wade into the Android Wear world of wearables. And, boy, it's got its swagger on.
Priced at almost £300, the Huawei Watch is more expensive than the LG Urbane, and as much as £70 more than the 'small' version of this year's Moto 360. It's also about the same price as an Apple Watch Sport.
So, does it have the chops to justify the cash? It's a neat Android Wear watch, but ultimately can't justify the sky-high price.
High-class ambitions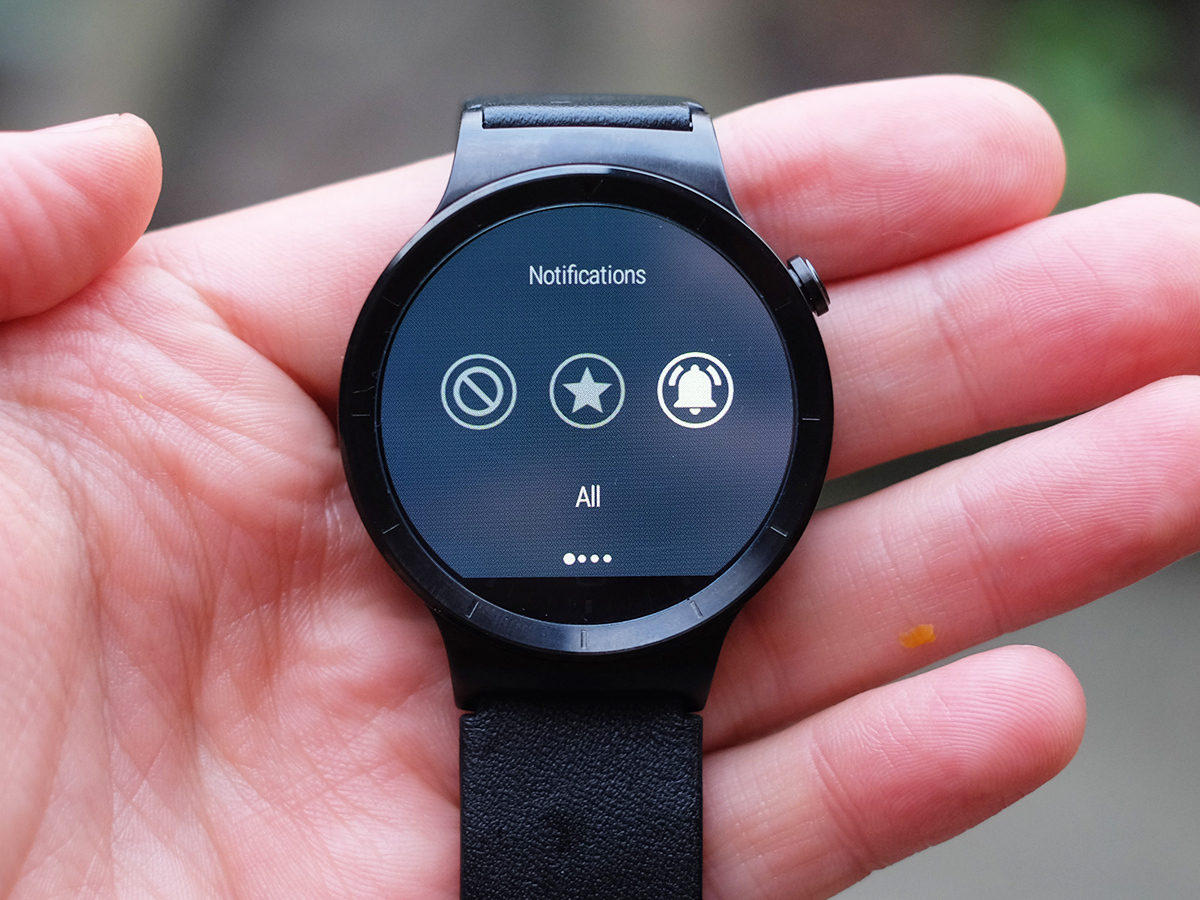 The idea behind the Huawei Watch is to produce something so yummy it's the kind of wrist-wear you'll want to strap on just because it looks and feels that damn good. And you know what? It's pretty swish.
The slim screen surround is the 316L stainless steel everyone's getting so excited about these days (it's normal watch steel) and the front is Sapphire Crystal, the famously 'harder than Gorilla Glass' glass. Here we're getting to the root of why the Huawei Watch is quite so bloody expensive. Both barrels are loaded with luxury goo here, and the Huawei Watch wants to cover you in the stuff.
There's a snag, though. In rendered pictures the Huawei Watch looks like a gorgeous low-key piece of wrist-jewellery. However, in person it's a bit chunky, just like every other Android Wear watch.
Style rivals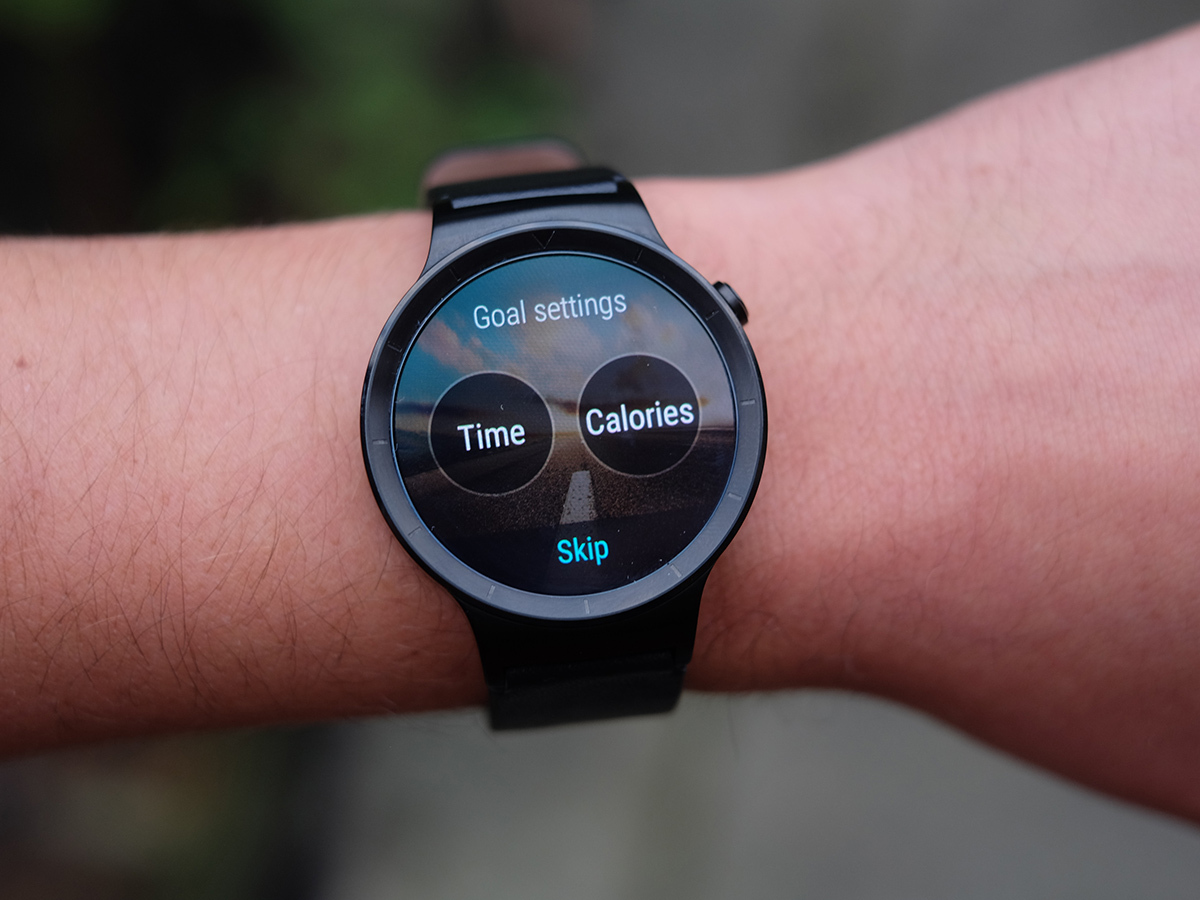 It's 11.3mm thick, which will look thicker than a normal watch. It's also dead similar to the second-gen Moto 360 (42mm edition). I've been using the two side-by-side, in fact.
In most respects, that's good. They're two of the very best-looking Android Wear watches in existence, are nicely gender-agnostic, and the Huawei Watch doesn't have the weird screen cut-out on the bottom of the Moto. However, when the Huawei Watch is so much more expensive (up to £100 depending on where you look), it's enough to put a pained expression on your mug.
I also found the Moto's watch strap to be a bit better. Both have leather straps as standard, but the Moto's is a bit less stiff and the Huawei's fit with the watch face is so tight that moving it sounds like a mouse squeaking. Yes, this'll fade no doubt. But it's not quite the pristine production the price might suggest.
No wires, but not wireless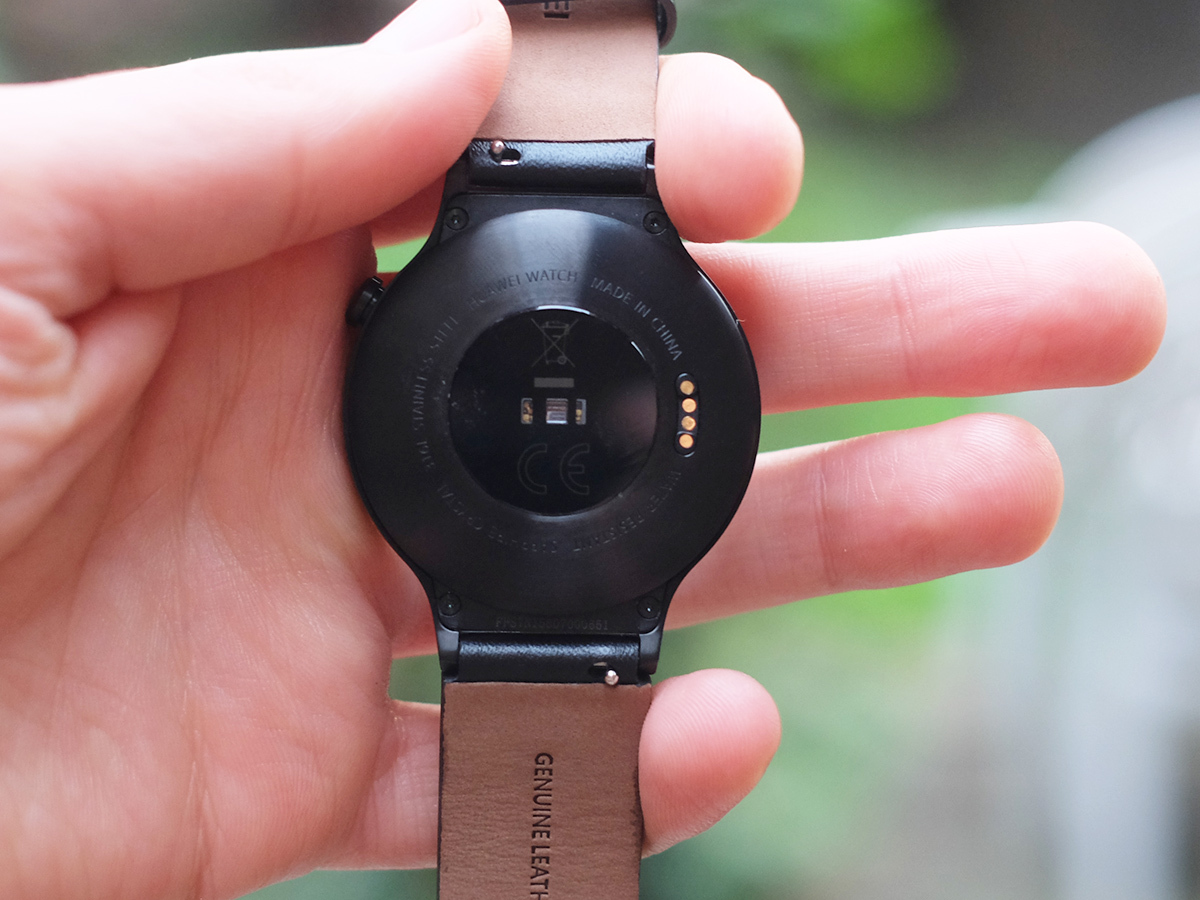 For all the cash pumped into the making of this watch, it doesn't have every fancy extra going either. Rather than using proper wireless charging, the Huawei has a proprietary dock that uses boring old metal contacts.
It's fine, it works. But it's just not as cool and means you can't bung Qi wireless chargers around your house and office to keep your smartwatch going 24/7.
That's right, the Huawei Watch does not solve the ongoing Android Wear headache of crappy battery life. But it is a whole lot better than some.
Using the 'always on' screen mode, I got the Huawei Watch to last almost bang on a day and a half. It was fully charged at 1pm, and dead by the late evening. It does cheat a bit, though, turning off the always-on screen when it's clinging onto those last few per cent. The LG Urbane seems to have slightly better battery life, which is no surprise when it has a 400mAh battery to the Huawei Watch's 300mAh.
You'll get up to two days with the always-on mode off, but from my perspective a watch isn't much cop if you need to press a button just to see the time.
Hollywood Screener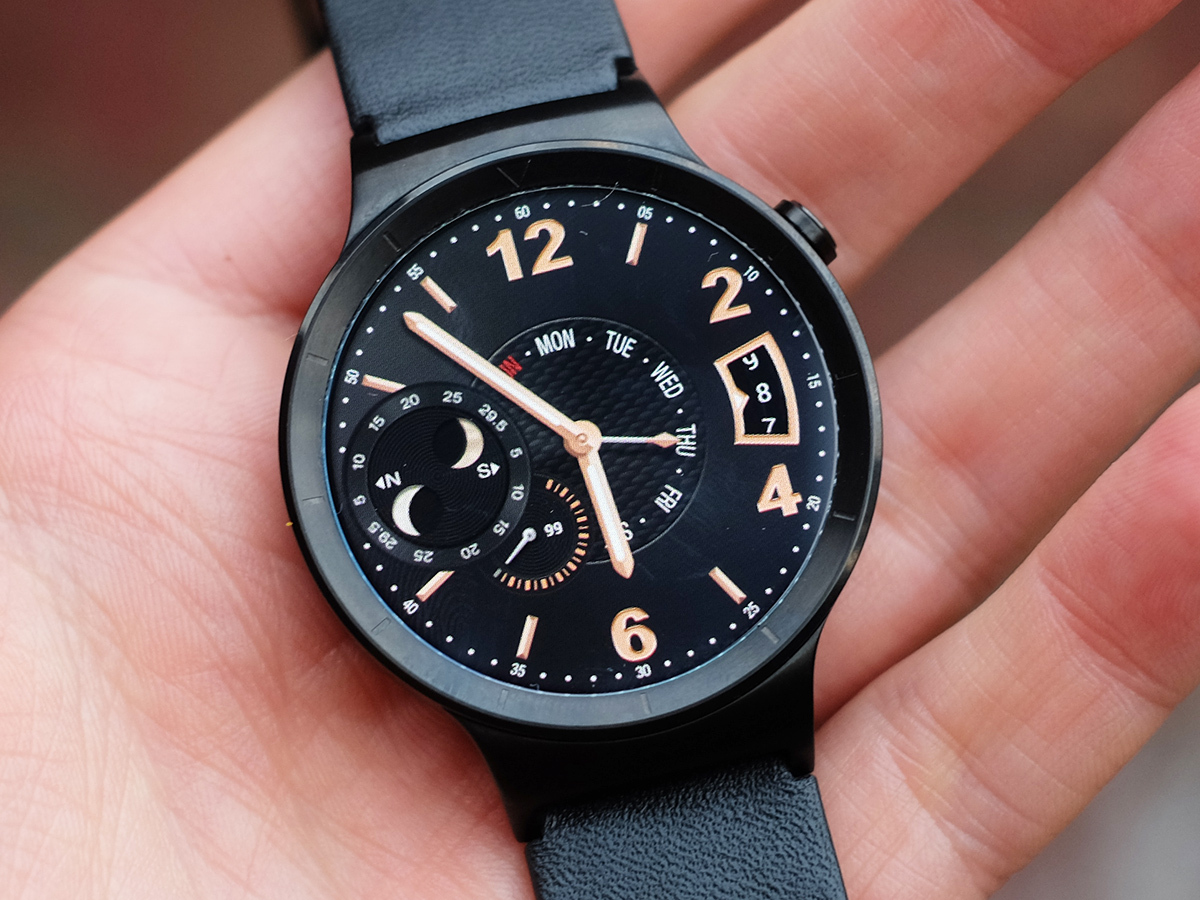 The Huawei Watch's screen is among the better ones seen in Android Wear devices. It's 1.4in across, totally round and has a resolution of 400 x 400 pixels. That's higher-res than the Apple Watch, but it actually appears a smidge less sharp because the Huawei has a PenTile display: a less even pixel layout that reduces how sharp a screen looks.
It's way ahead of the Asus ZenWatch, and has better contrast than something like the Moto 360 2nd gen because it uses an OLED display. However, it doesn't have an ambient light sensor so on super-bright days you may have to manually adjust brightness in the Settings menu. No-one seems to have figured out how to fit an ambient sensor into an ultra-slim bezel watch. Yet.
Just as the screen resolution and Sapphire Crystal screen see Huawei really try to blow the doors off with the Watch, the watch faces don't take it easy either. There are loads of bonus watch faces pre-installed, and many try to sort-of emulate the look of fancy-pants designer watches.
Most of them look kinda ridiculous, the watch face equivalent of a glass of squash that's only 10 per cent water. The bit that really makes me want to cry in frustration is that when the faces 'simplify' when not in use, many of them look really, well, cool. You see, when you use the always-on mode, the watch face switches to a low-power mode after not being used for a while, making the watch face background black and nixing all the silly visual fluff in these faces.
They go from things desperately trying to be watch faces to ones that just get on with it. The world's shortest open letter to Huawei: any chance you could make a new pack of these pared-down faces for everyday use?
The late arrival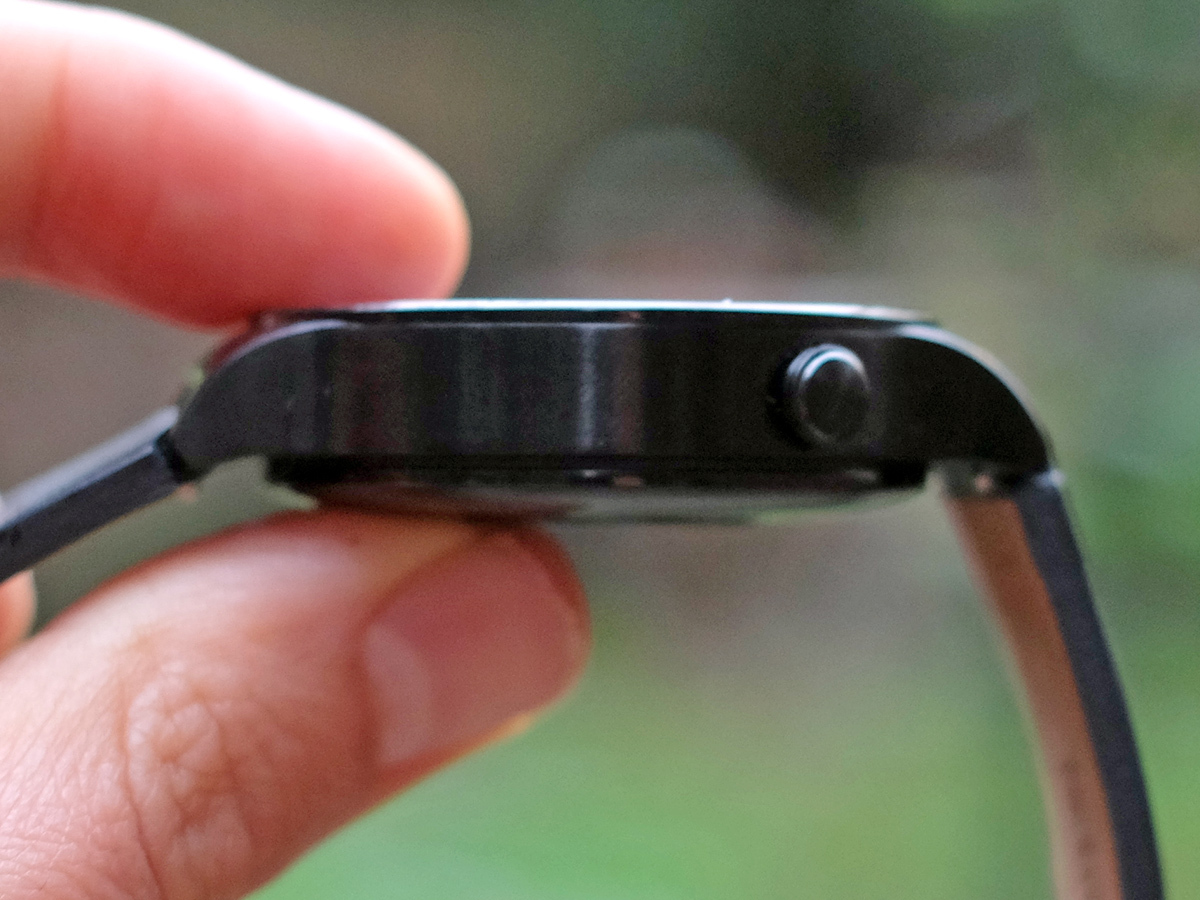 Huawei just needs to chill out a bit. It's a bit too eager to impress with its first Android Wear watch, and hasn't gone about it the way I'd choose. There's also a bit of evidence that Huawei's fairly new to the platform in the Huawei Watch's operation.
This is one of the most expensive Android Wear watches, but it isn't one of the very fastest. I noticed a bit more system navigation lag here than in the LG Urbane or the Moto 360 second-gen. It's the sort of minor lag that'll probably be squished with updates, assuming Huawei supports the watch properly.
It's not down to the hardware, after all. The Huawei Watch has pretty much the same specs as the other top Wear watches, with a Snapdragon 400 CPU, 512MB RAM and 4GB storage.
The substance issue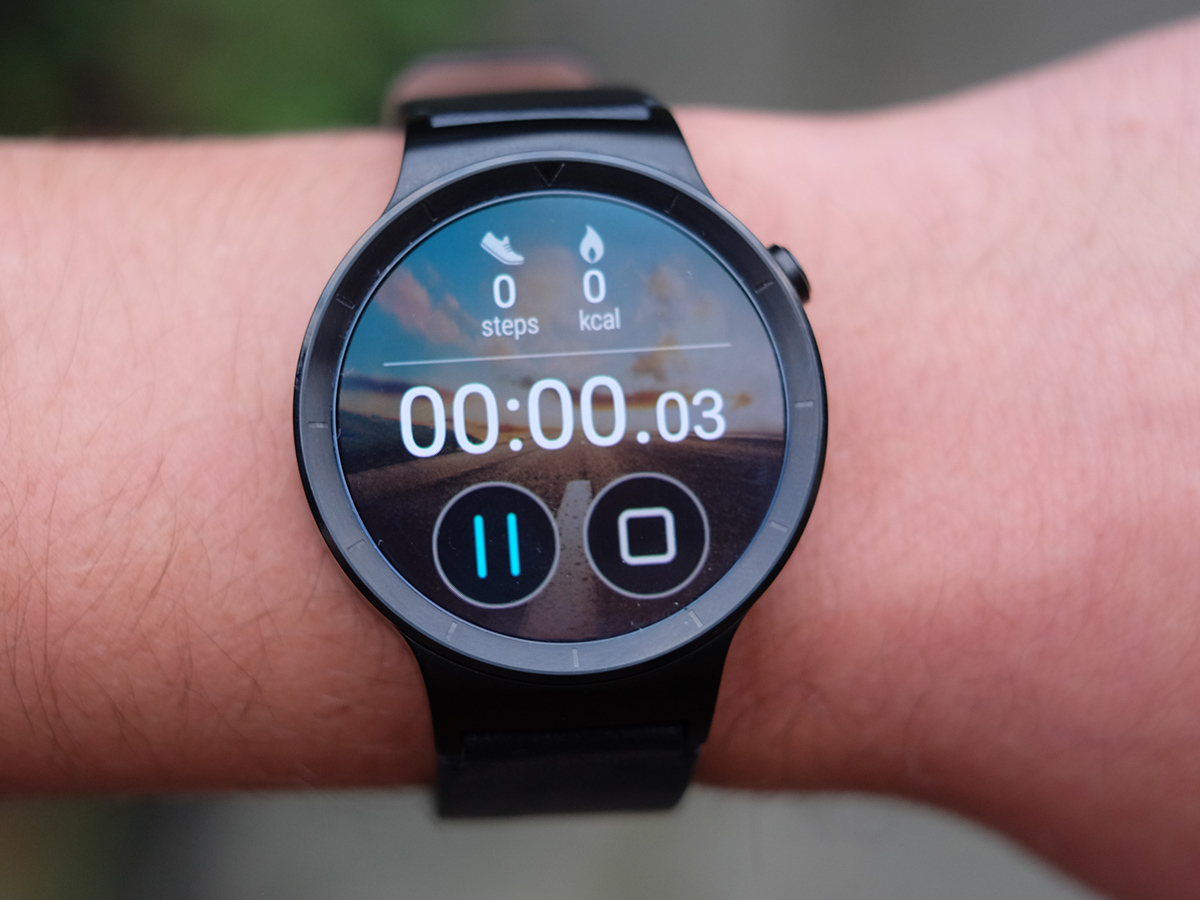 There are no jaw-dropping extras on the sensors side either. You get Wi-Fi and the usual Bluetooth connection to hook up to your phone, and a heart rate sensor on the underside of the watch face.
There's no GPS, the location-tracking module that is still incredibly rare in Wear watches. We've seen it in the Sony Smartwatch 3 and previewed in the Moto 360 Sport. But that's it.
It's also pretty useless as an exercise tracker. Like every smartwatch and every Poundland pedometer, it'll track your motion throughout the day, reminding office workers that their sedentary job is probably slowly killing them day-by-day. However, don't expect it to do much extra down the gym.
As with most Android Wear watches, the Huawei Watch's HR sensor is tiny, and can't deal with any real arm movement. Using it on the treadmill I found it tended, more often than not, to register my heart rate at 60-odd when it the treadmill's own sensor read out was around the 120 mark. You really do have to keep your arm still for the HR sensor to work reliably.
Smartwatch manufacturers need to sort this out. The Apple Watch's HR sensor works very well while running, and Mio's dedicated wrist trackers prove it's not just Apple magic that make this possible.
A familiar story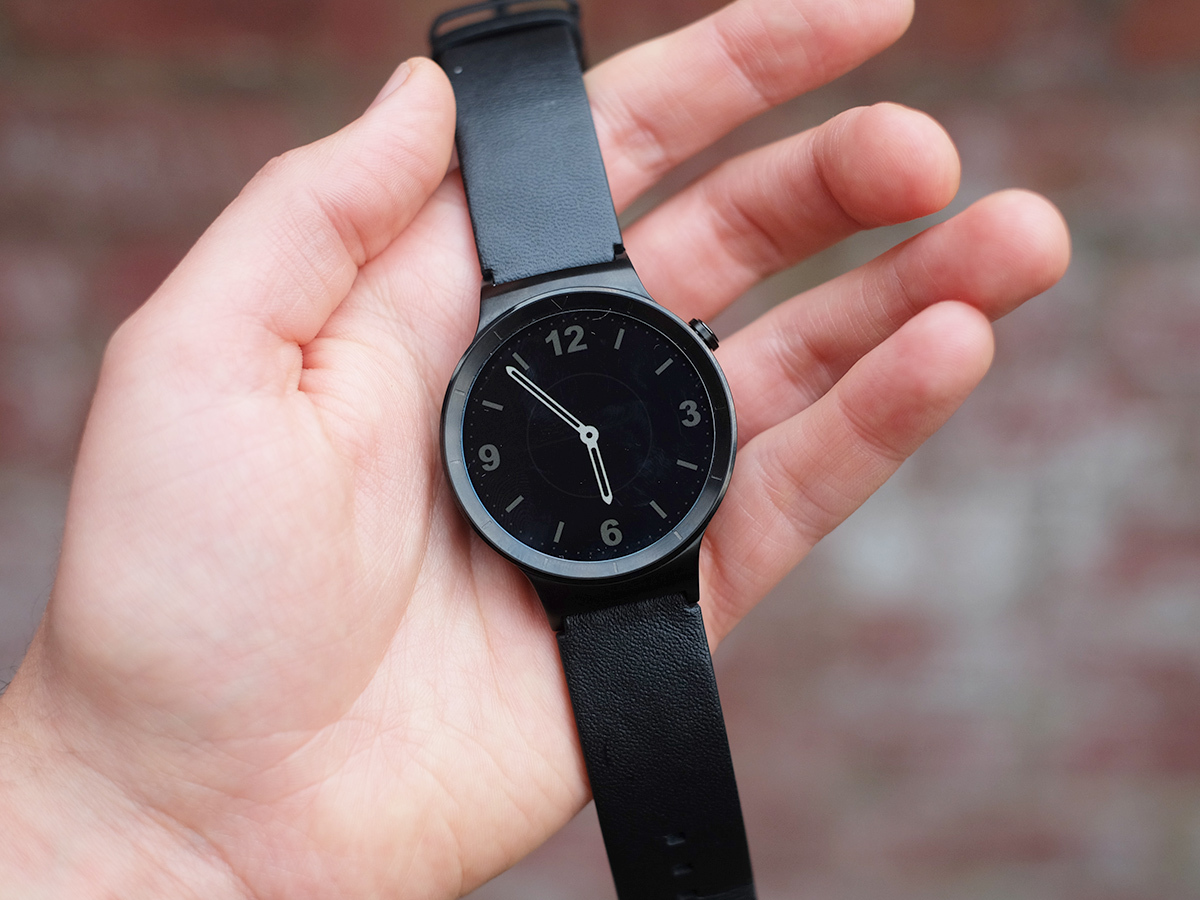 You hopefully have the idea by now. The Huawei Watch is very similar to the other top Wear watches out there. So now it comes down to… how much are you going to like the Android Wear software itself?
It's in an awkward growth phase where its day-to-day uses beyond notifications aren't immediately obvious, and its new features (like communicating with with Wear users) aren't very intuitive. This is one of the reasons why the HR sensor being a dud is so off-putting. We're not overflowing with usefulness here.
If you can accept the Huawei Watch as mostly a second screen for your phone, it can do plenty, though. It'll piggy-back off your phone GPS to become a run/cycling tracker, offer TripAdvisor suggestions on-the-go and let you navigate using Google Maps.
Watches like the Huawei Watch are currently for either intrepid app guzzlers keen to see what's going on in the smartwatch world, or those happy to use the watch largely for notifications and the time. Which crowd are you in?
Huawei Watch Verdict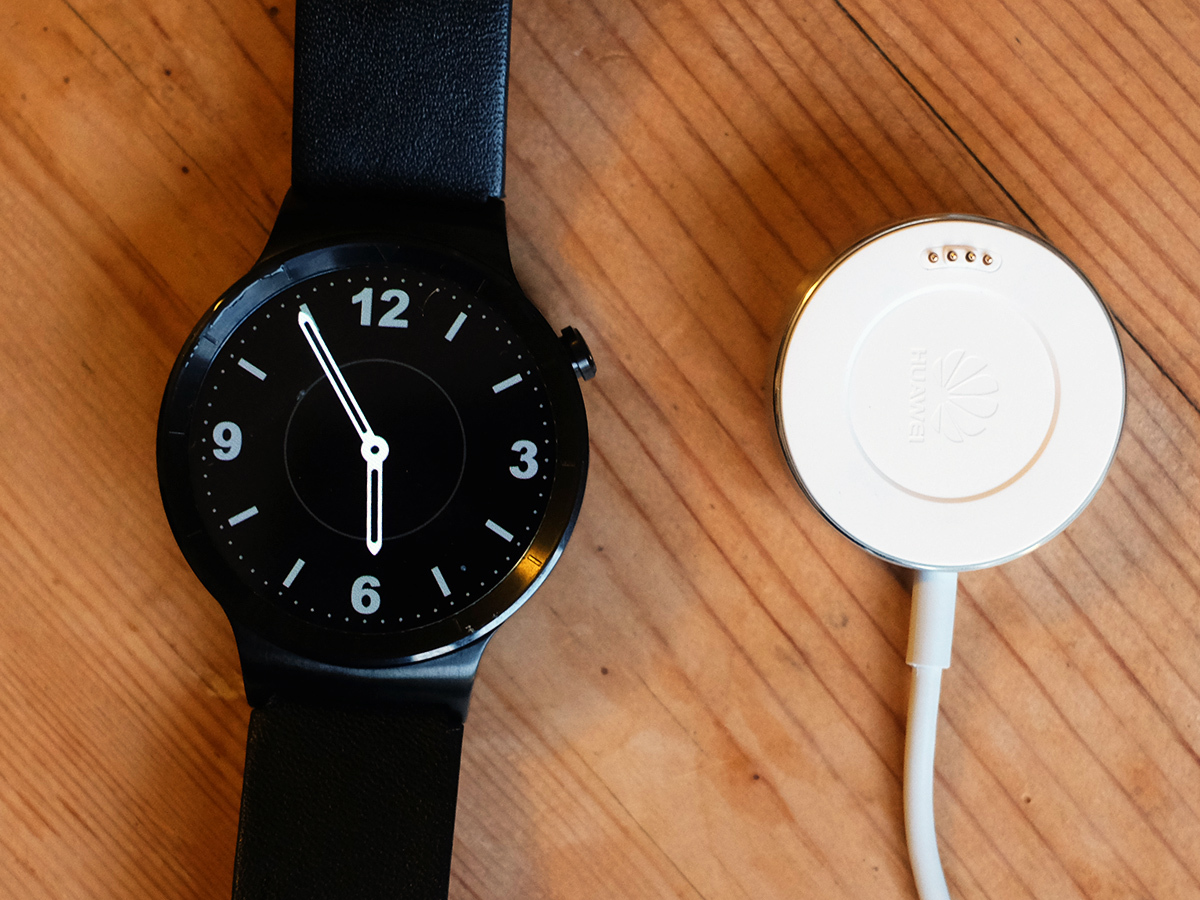 We get what Huawei is going for with the Watch. It's not out to make cheap rubbish, but to land with a splash and establish itself as one of the big names in Android Wear wearables.
The problem is that similarly high-end-feeling watches from companies in their second (or third) Android Wear waves are available for £100 less. And the Huawei Watch has a few little creaky first-gen niggles that detract from all the gloss a bit. It also suffers from the same issues as all the other Wear contenders.
No one should be paying almost £300 for a Wear watch right now. So wait 'til the Huawei Watch gets cheaper or buy something else.
Tech specs
| | |
| --- | --- |
| Screen | 1.4in 400 x 400 AMOLED |
| OS | Android Wear |
| RAM | 512MB |
| CPU | Snapdragon 400 quad-core 1.2GHz |
| Battery | 300mAh |
Stuff Says…
Huawei's first Wear watch is out to impress, but the main benefit over the cheaper alternatives is a tougher glass screen. That's not really enough.
Good Stuff
1.5-day battery sits among the better Wear watches
Looks nice
Ultra-hard Sapphire Crystal top
Bad Stuff
Very expensive
A bit sluggish on occasion
HR sensor no good during exercise