Huawei Watch 2 review
It's gone sporty, but the Watch 2 needs more time in the gym...
Is there a good reason to own a smartwatch? That relatively few people have bought one tells us many still struggle to answer that head-scratcher.
Exercise tracking, wrist notifications and just having something cool-looking to wear are main excuses to buy. It's strange, then, that the Huawei Watch 2 actually looks worse than the first Huawei watch. By some margin.
It's also pricier. The Huawei Watch 2 starts at £280, the 4G version costs £325 and the fancier (but non-4G) Watch 2 Classic £340.
If you don't mind your smartwatch looking like a bit of a potato on your wrist next, though, then this is probably the best Android Wear watch yet.
Huawei Watch 2 design: Watchus Genericus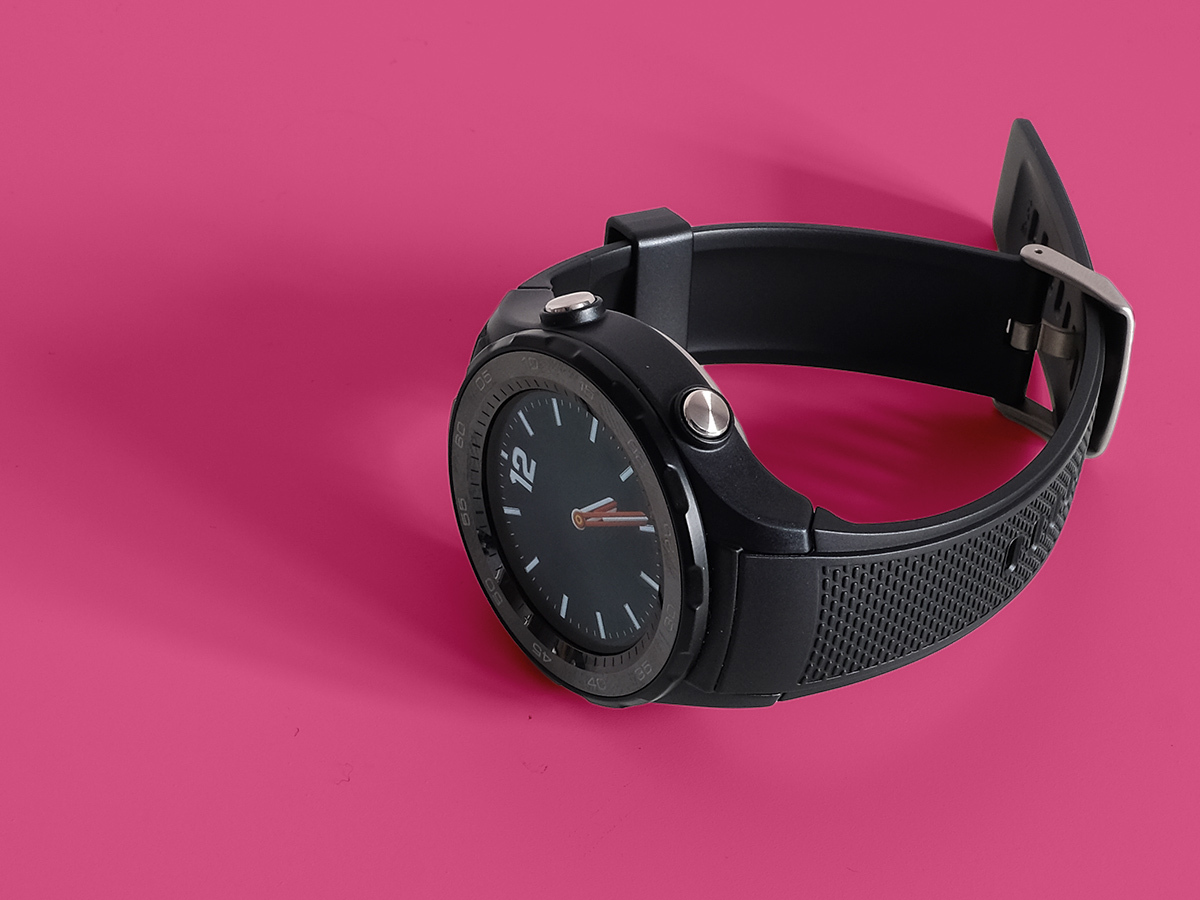 Think we're being harsh about the looks? Issues don't get much more subjective than this, but to me it looks a bit like the £40 watch you might end up at the age of 14 after realising you can't afford the £2k one your slightly dodgy second hand car dealer uncle wears.
The Huawei Watch 2 has a generic diver's watch look to it. And that's the look of a watch from a street market, or the clearance section of TK Maxx.
These complaints are almost entirely visual, though. The Huawei Watch 2 isn't some flimsy wrist waif. Its shiny bezel up top is real, smoky-looking ceramic and the casing is incredibly tough thermoplastic polyurethane.
Cutting out the marketing nonsense: yep, that's a kind of plastic, but it's incredibly tough plastic. In our experience it wears much better than aluminium. You'll find it in top-end runners' watches.
The strap is one of the parts that separates the normal Huawei Watch 2 from the "Classic" version. Our standard one has a rubbery plastic strap, but the Classic comes with leather or metal-link straps. The Classic will class-up the look a bit, but our one will get less gross if you're planning on sweating into it during a run several times a week.
Either way, you can switch straps very easily. A little metal lever where each half of the strap meets the watch face lets you remove the band. Under one of these you'll find the SIM tray, if you buy the 4G version.
The Watch 2's standard strap isn't as well ventilated as those of some sports watches, and you need to balance needing a tight-ish fit for the HR scanner with not wanting to give your wrist an embossed tattoo of the strap's contours. But it's all standard stuff.
Huawei Watch 2 screen: one of the best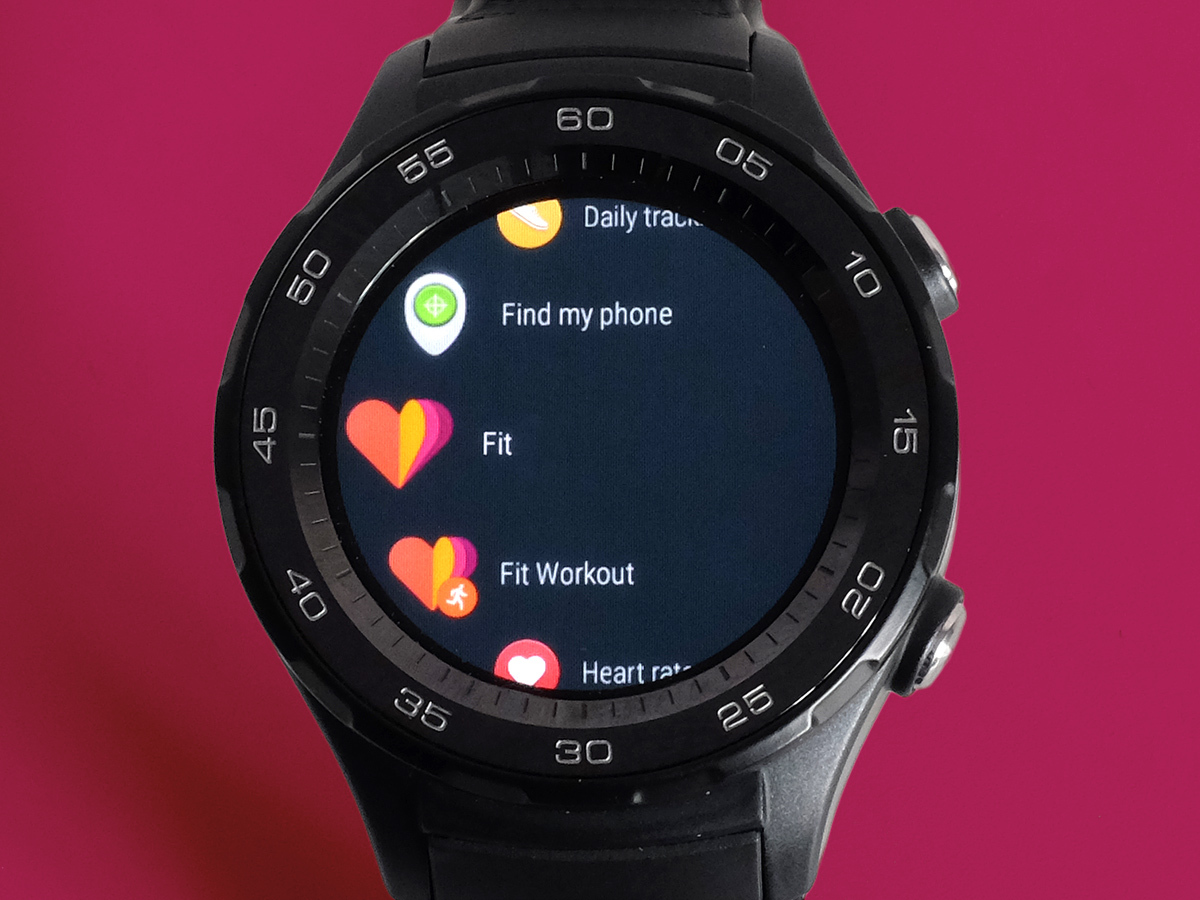 The Huawei Watch 2's screen is perhaps a little smaller than you might expect given the overall size of the watch, but it's still one of the best around. It's a fully round screen with no weird cut-outs like the Moto 360 2, and it uses an AMOLED panel of 390×390 pixel resolution. Sharper than an Apple Watch, the only hint of pixellation you can see is in diagonal lines, and that's only because there's no image-smoothing anti-aliasing.
The touchscreen is still the main way you interact with Android Wear. That bezel that looks like it should turn? It doesn't. There are just two buttons on the side, the usual home button and a context-sensitive select button.
At first it seems like the select button isn't of much use a lot of the time, but press it while on the watch face display and it loads-up the Huawei Workout app, letting you start a run, cycle or walk with about 0.3 seconds of prep. I love this bit, although you can also set it to run any app you like in the Settings.
While there are some pauses when you load certain apps, and the Google Assistant — Wear 2.0's Siri-a-like — isn't all that fast, the Watch 2 seems about as quick as any smartwatch. That's because it uses Qualcomm's wearable-centric Snapdragon Wear 2100 CPU and has a decent 768MB RAM.
Huawei Watch 2 performance: patchy tracking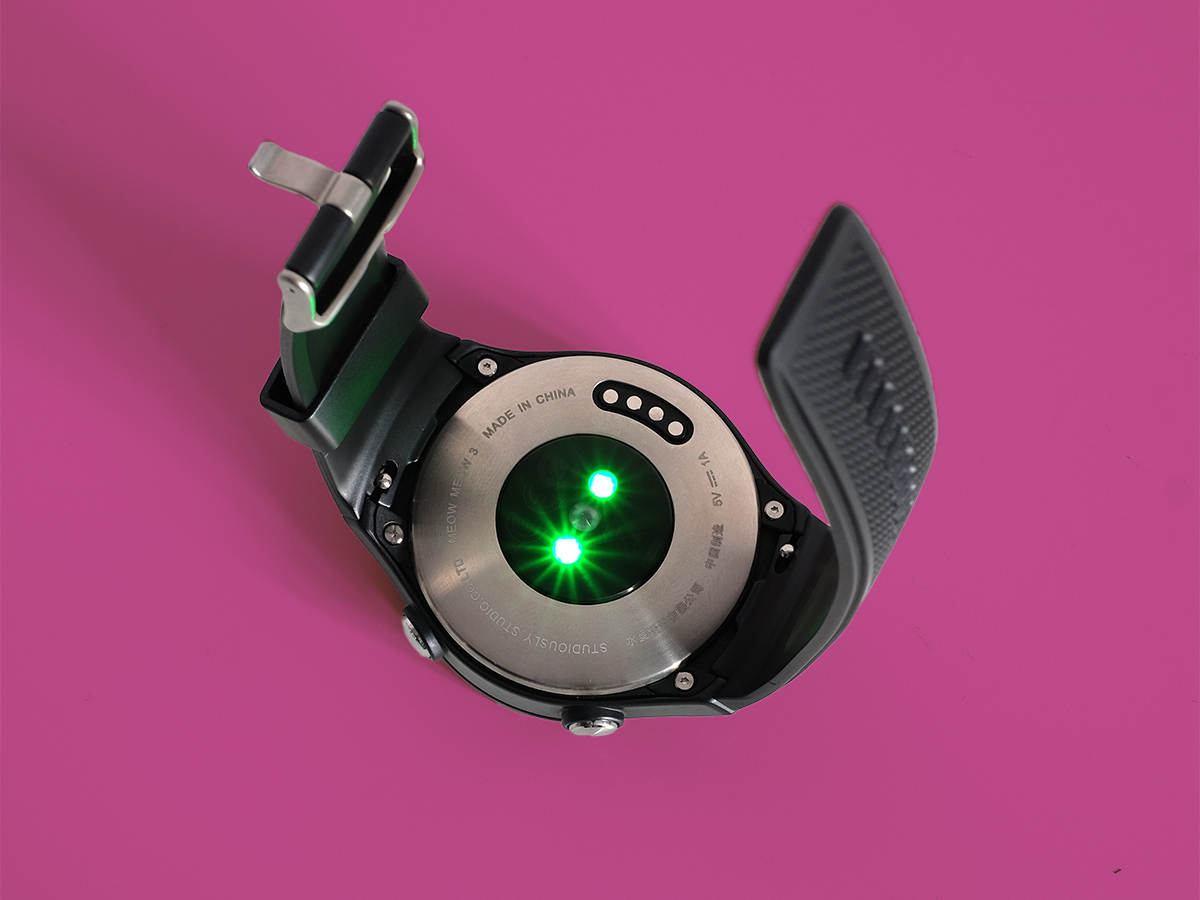 As is, unfortunately, the quality of the heart rate sensor. While the Huawei Watch 2 is part of a new generation of Wear watches, it has the same borderline-useless scanner as most older models. Stay still and it's fine. It can tell you your resting heart rate within a few seconds, but as soon as you start moving it gives up. Use the HR scanner app and it won't give you a reading. Start a workout activity and it'll all-but make the reading up as you walk or run.
At one point I used the Watch 2 in the gym. On the treadmill, the HR sensor wasn't much use. I GPS-tracked the walk home and it continued to display a heart rate of around 130-140bpm, even though I was just ambling down the road. I'm not that unfit. The Apple Watch's heart rates reads are in a different league.
Huawei says the Watch 2 shouldn't be worn in the swimming pool either, despite great IP68 water resistance. Showers yes, swims no. Perhaps its seals can't hack the blend of chlorine and kiddy urine that's a core component of most swimming pools, or perhaps it'll be fine and Huawei is just covering its back. But we don't want to end up with a dead smartwatch. Test this at your own risk.
Huawei Watch 2 extras: GPS FTW
Despite all that, though, this is still one of the very best Androids Wear watches for sport tracking, because it has GPS. Only a couple of Android smartwatches have this, and it's what you need for accurate tracking of walks, runs and cycles.
It's a great feature, although my experiences with it haven't been entirely positive. Use full exercise tracking while connected to a phone and the Huawei Watch 2 will simply use the phone's GPS to track your location. It works great. Leave your phone at home and the watch's own GPS chip will kick in, but it takes a while to perform the initial triangulation and is prone to drop-outs. It has warned us of "poor GPS signal" more times than we can count.
When GPS blips hit you end up with a few weird jaggedy lines in your run map and, at times, reports that you ran straight through a building, but it's still better than nothing. GPS reliability will also vary depending on where you live/run.
Huawei Watch 2 software: all the fun of the Wear 2.0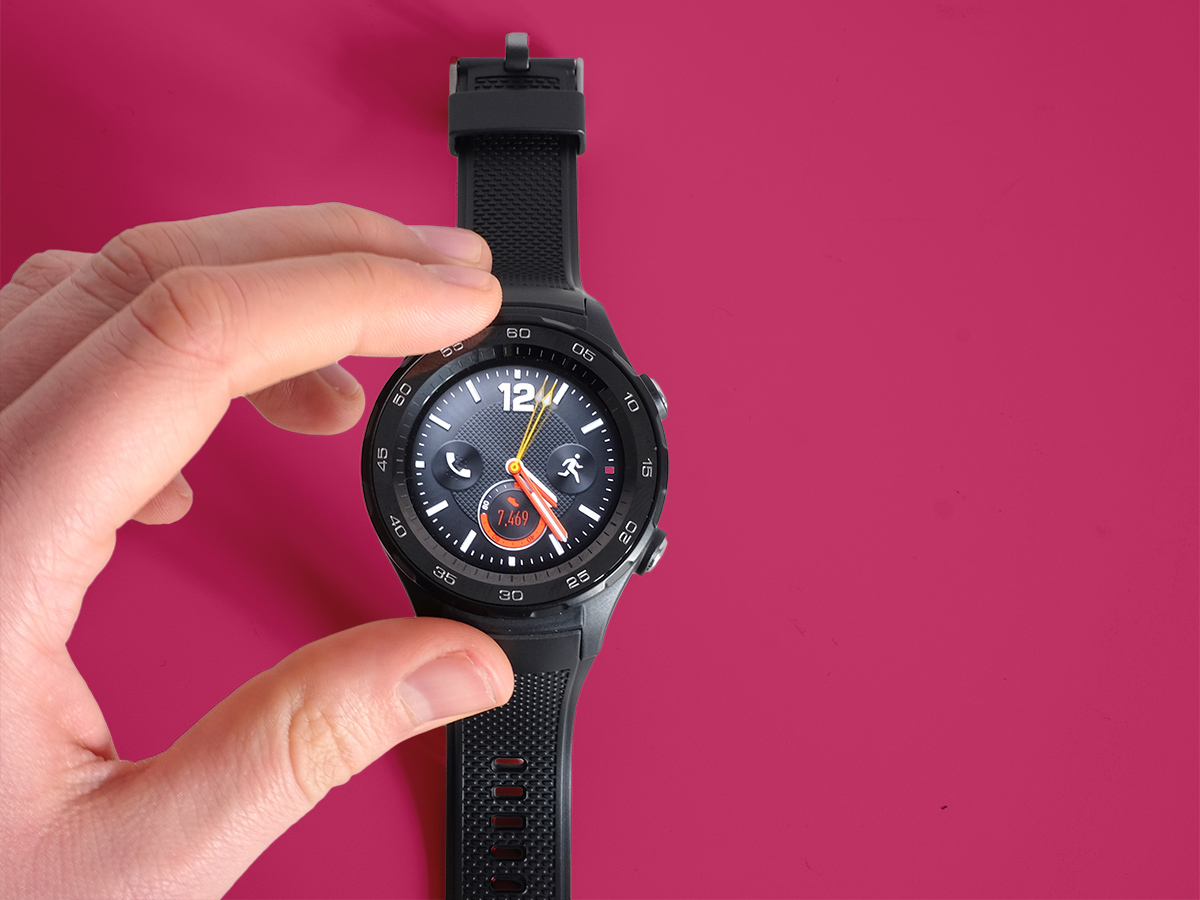 I mostly used the Google Fit Wear app and Huawei's own Workout app (they're pretty similar) to track runs and walks. But there are already other options because the new Android Wear 2.0 software increases the independence of Wear apps. Runtastic and Runkeeper both already work fine without a phone attached.
Until now, they were really just second screens for the phone versions. If Huawei can find a way to eke out better performance from the internal GPS, we could have a Garmin Forerunner rival on our hands. Or… wrists.
One of the neatest new software features of the Huawei Watch 2 is that you can now search for and download apps right from the watch rather than having to browse through them on your phone. It's a Wear 2.0 upgrade.
You can even type-in search terms on a minuscule virtual keyboard. It's a pretty will-draining experience unless you use swipe gesture typing, but what do you expect when you try to fit 29 buttons on a 1.2-inch screen? You can also voice search, if you'd prefer.
Thanks to Wear 2.0, the Huawei Watch 2 also feels a bit less cumbersome than older Wear watches. The new Apple Watch-a-like apps menu is faster to scroll through and has a much greater sense of inertia. Notifications are also much, much less annoying because they don't instantly pop-up on the screen, flinging 'cards' your way like a junk mail delivery robot. If you want to read more about what's new in Wear 2.0, be sure to check out our separate review.
Huawei Watch 2 battery life: up to three weeks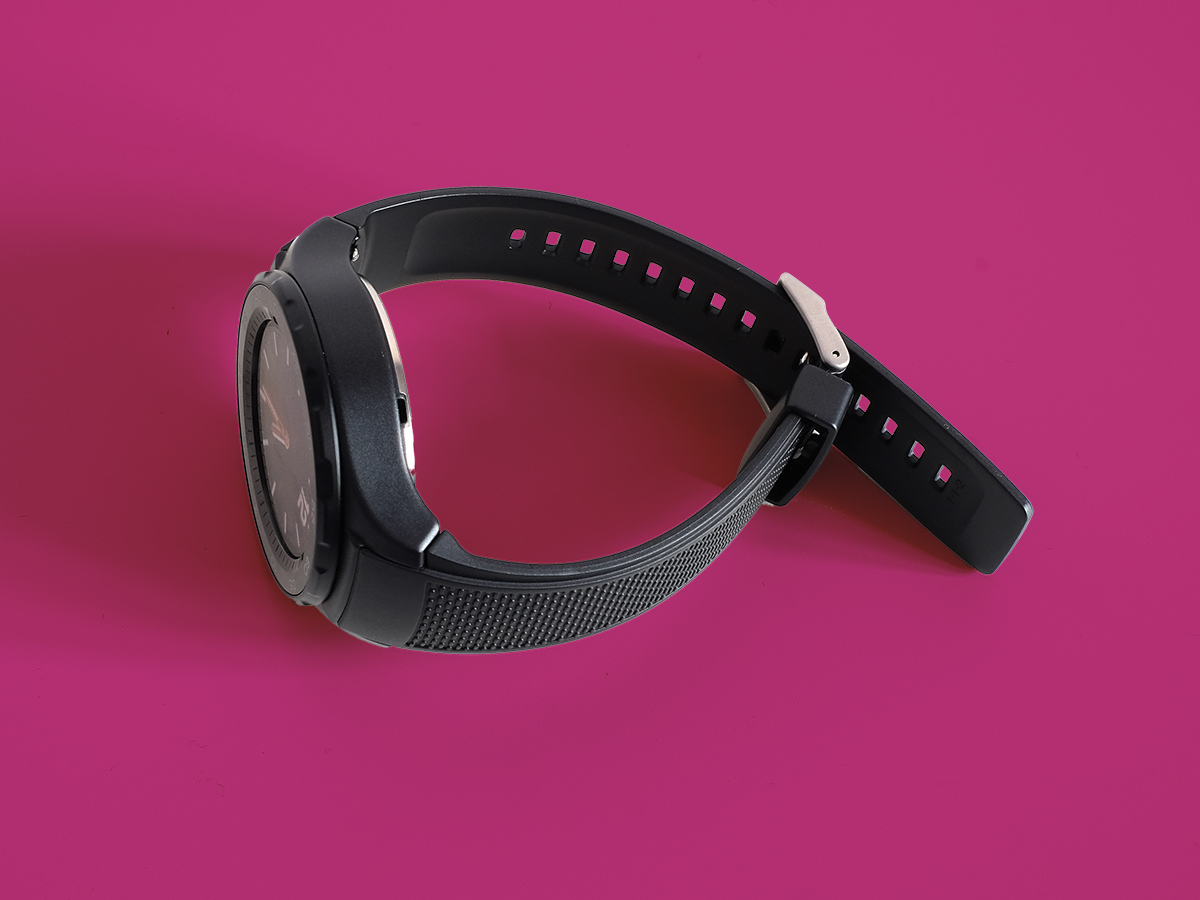 The other crucial Watch 2-specific issue is battery life. This is one of the longer-lasting Android Wear watches, although we haven't seen dramatically better stamina than from watches like the LG Urbane or the original Huawei Watch.
It'll last somewhere between 1.5 days and two days with proper use. This is with the screen set to its 'always on' mode, where a simplified clock face is displayed until you either interact with it or whip it around to your face, a gesture it recognises.
We're pretty pleased with how long it lasts when using GPS. You might expect battery level to drop like a stone, but it should last through a marathon even if you're not particularly fast. Huawei says it'll last for 10 hours of GPS use. We think that'd be under unrealistic lab-like conditions, but when seven hours seems do-able, you can use the watch to track a meaty hike.
There's also another option. The Watch 2 has an ultra-simple 'watch' mode, the equivalent of a phone's ultra power saver mode. But where using a phone like that is a dire straits option, a watch actually works pretty well. It strips the thing down to a clock and a step counter, turning it into a Fitbit-a-like.
You'll get up to three weeks' use out of a charge this way. It's a mode you might use on holiday, particularly if you were going to switch off phone roaming to avoid ending up with a giganto data bill. The Watch 2 also switches to a similar ultra-simple mode when the battery is really circling the drain, doing its best to avoid you ending up looking at a circle of black.
Rather than using a fancy wireless charger, the Huawei Watch 2 comes with a little clip-on charging shell that interfaces with four little metal pips on the watch face's underside. Charging takes an hour or so, as most fast charge technologies are really designed to fill up 3000mAh-plus batteries, not dinky little 420mAh ones like this. Once again, the Huawei isn't as flashy as I'd expect for something this expensive, but it works.
Huawei Watch 2 verdict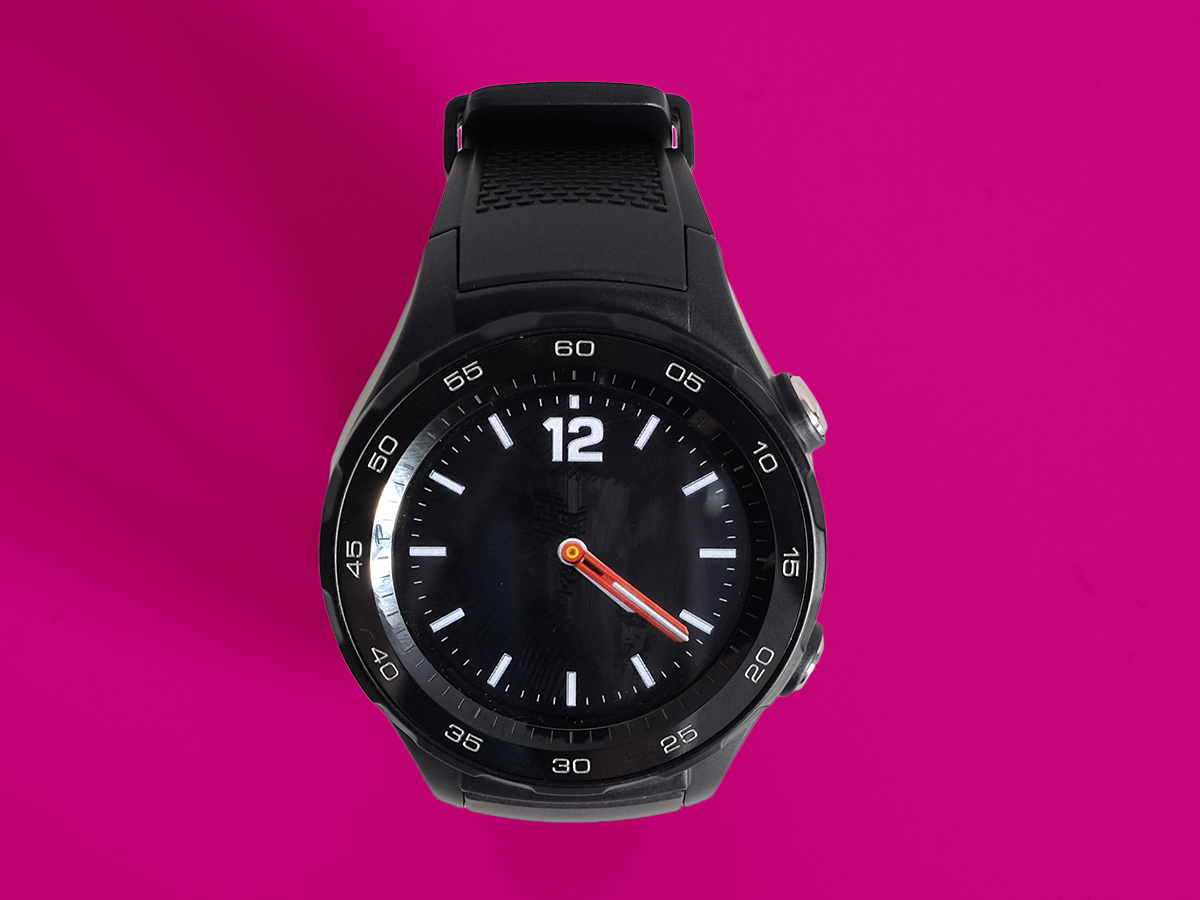 The Huawei Watch 2 is the sort of watch we should probably have seen a year after Android Wear appeared, not three years. But that's a knock on Google as much as Huawei.
It's not as pretty as the original Huawei Watch or the LG Watch Style, and that matters when any watch choice is a style choice.
It has an awful lot of features, including GPS, NFC and an HR sensor. But some of them don't work as well as they should. GPS reliability is the stinger, with tracking fidelity much worse than that of a good phone. Or, this watch's most important rival, the Apple Watch 2.
Flaky GPS and heart rate readings aside, the Watch 2 has the basics down, including decent battery life, a sharp screen and as solid performance as can be expected from a smartwatch. Now you just have to ask yourself whether that's worth £300 of your cash.
Tech specs
| | |
| --- | --- |
| Display | 1.2in AMOLED, 390×390 pixels |
| Operating System | Android Wear 2.0 |
| Storage | 4GB |
| Connectivity | Bluetooth 4.1, Wi-Fi, GPS, NFC |
| Battery | 420 mAh |
| Dimensions/weight | 48.9x45x12.6mm/40g |
Stuff Says…
A great way to experience Wear 2.0's new tricks, but its fitness features need to work better
Good Stuff
One of the longer-lasting Wear watches
Packed full of features
Bad Stuff
Boring design lets down high-quality build
Sketchy on-watch GPS
Not swim-ready
Expensive