Honor 6A hands-on review
More Johnstone's Paint Trophy than Premier League, but it could still be a winner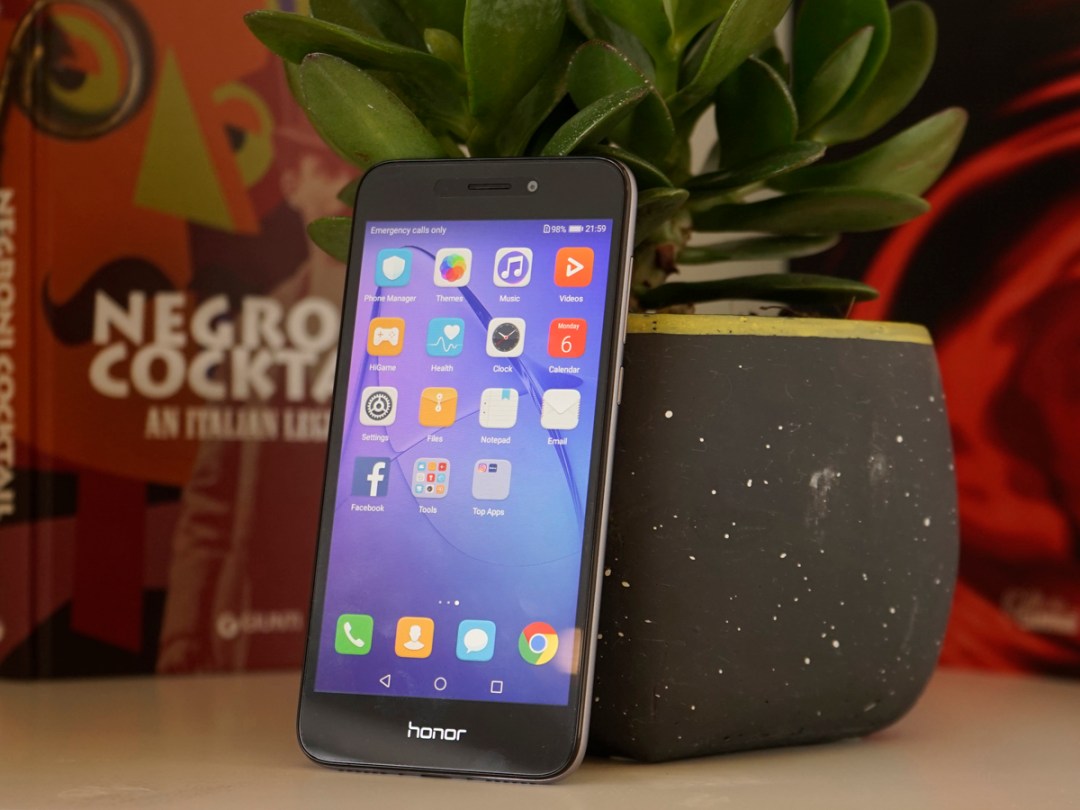 Hunting down a decent phone for under £150 used to be a crapshoot, but in 2017 you've never had it better.
There's plenty of choice now, with Motorola leading the charge and even networks like Vodafone getting in on the act. Now, it's Honor's turn: the Honor 6A will set you back £149, but you get a lot of smartphone for your scratch.
Is it better than the rest, though? I got to try one out ahead of its UK launch to find out whether it can dethrone the Moto G5, or if it's going to have to settle to a mid-table finish.
DESIGN & BUILD
The 6A has come a long way from the uggo budget handsets of a few years ago – this 5in phone is positively attractive. It's all glass up front, and there's even metal on the back. OK, so it's surrounded on all sides by a chunky plastic frame – but then so is the Moto G5.
It doesn't feel cheap, even if it's a little on the portly side at 8.2mm, and the curved sides and corners sit comfortably in your hand.
There's no fingerprint sensor, though, so it's back to tapping in passwords and PIN codes like a caveman. NFC doesn't make the cut, either, so Android Pay is a no-go as well. That's not a big deal in China, where paying with WeChat reigns supreme, but it's a missed opportunity for us here in the West.
You only get one camera on the back – you'll have to splash out on the premium-yet-still-affordable Honor 9 to get dual-sensor shenanigans. Still, the 13MP snapper here should be capable of some decent daylight shots.
It's got phase-detect AF, and felt pretty responsive in the short time I had to play with the phone. I'll have to wait until a full review to see how it fares in low light, though. There's no OIS, and the single-LED flash will only get you so far.
SCREEN & SOUND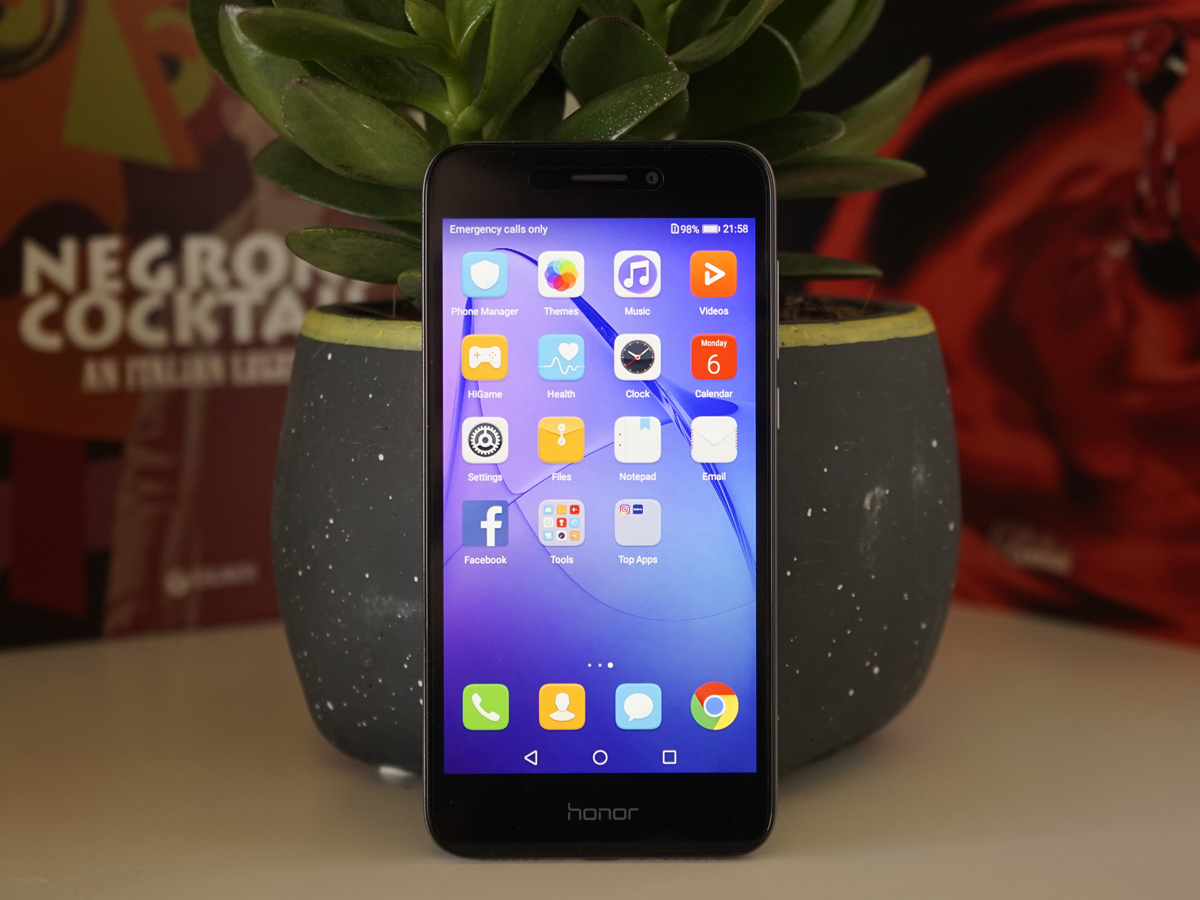 It might stick to a 720p resolution, but the 6a looks reasonably sharp for a budget phone. Those pixels are stretched across a 5in LCD panel, which has decent colour definition for the cash.
Brightness is a problem, though – especially once you step outside. When the sun comes out, it's not nearly bright enough to see what's going on. At least it fare better inside and away from bright lights.
Contrast takes a big hit as soon as there's a bit of light behind you, too. You'll still be able to binge on Netflix shows from your bed or the sofa, but not so much when you're out in the garden.
The speakers are about what you'd expect for a budget phone, too. Don't crank the volume up to the max and it'll do a decent job with YouTube clips, but that's about all it's good for.
PERFORMANCE & BATTERY LIFE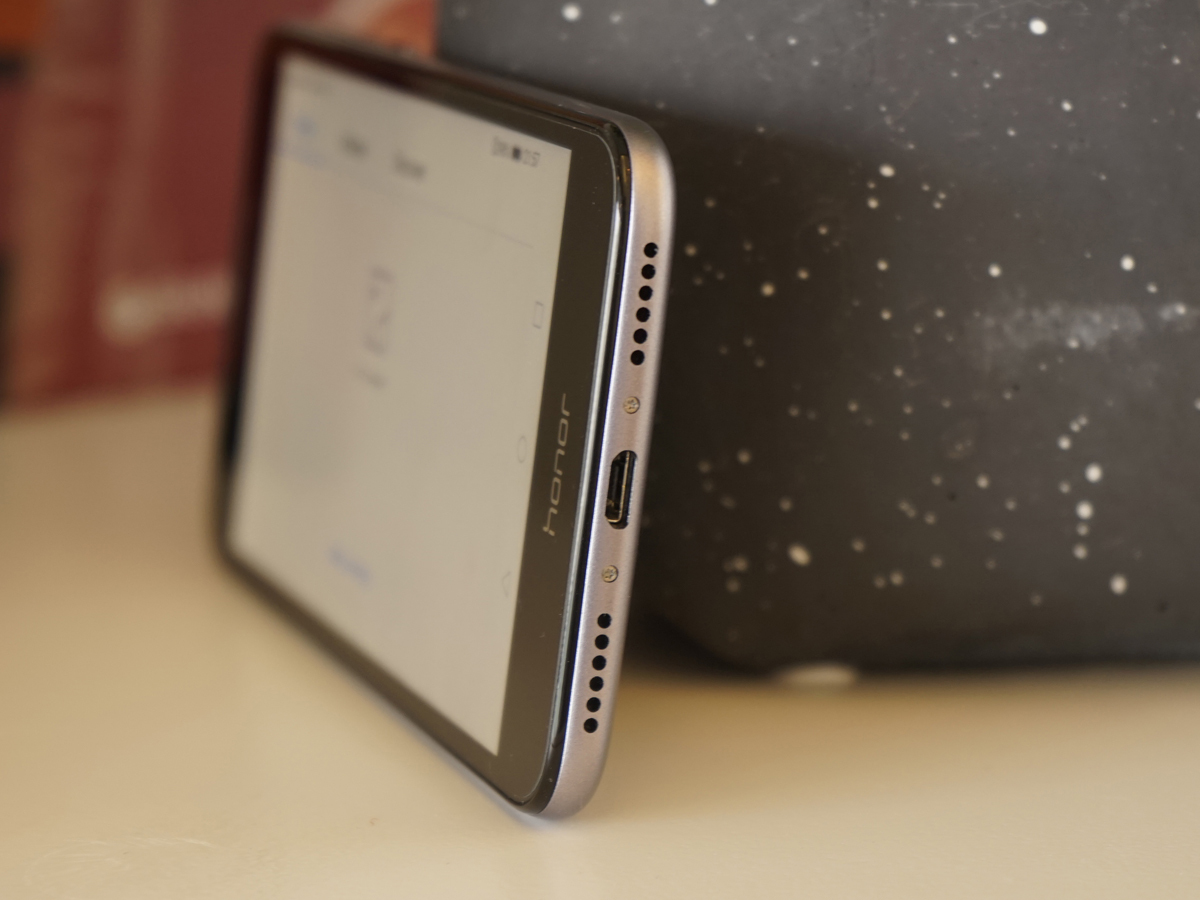 There's nothing to complain about when it comes to power, as Honor has slapped an octa-core Snapdragon 430 and 2GB of RAM inside.
This is more than enough to make Android 7 feel slick and responsive, even with the familiar EMUI 5.1 interface riding shotgun. Open a handful of apps and things might slow down a notch, as you'd expect from a sub-£200 handset, but not dramatically. It is still a budget CPU, after all.
Games should tick along at a healthy frame rate, too, even if I only got to try out a few basic titles. You can crush as many candies as you like, but it's not going to make the 6a sweat. The low resolution should make 3D titles pretty look smooth too.
Honor reckons the 3020mAh battery is good for twelve hours of video playback, or ten hours of web browsing. I can't pass judgment until I get one into the office for review, but that should put it on par with the similarly-priced competition.
You don't get reversible USB-C here, though – microUSB is still clinging to life in budget handsets like this, so don't throw out all your old cables just yet.
HONOR 6A INITIAL VERDICT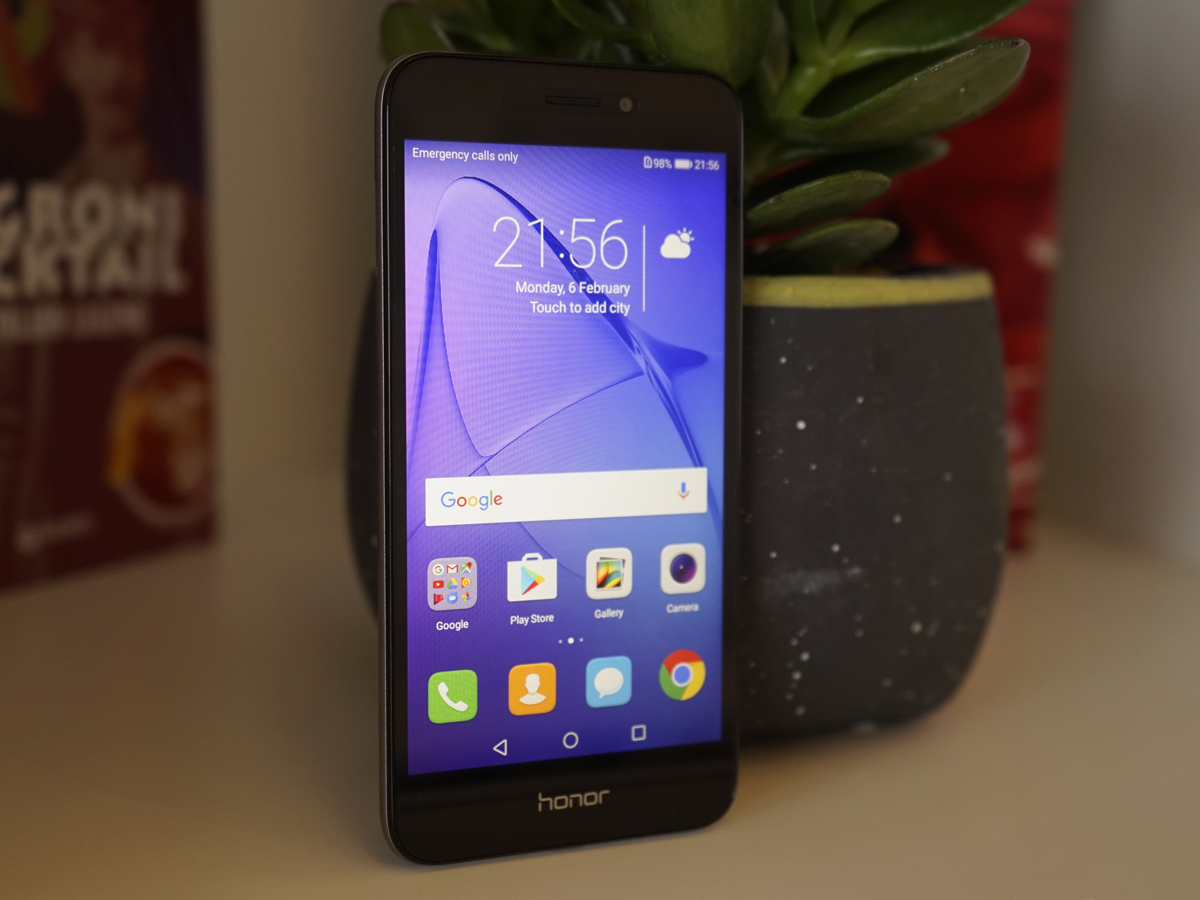 With great performance and a potentially decent camera, the 6a seems to tick plenty of boxes for anyone after a sub-£200 phone.
On paper though, I'm not sure how it'll stack up to the Moto G5. Motorola's latest has a higher resolution screen, fingerprint sensor, and a near-stock version of Android. The 6a's lack of NFC could also be a dealbreaker here in the UK, where contactless payments are a lot more popular than they are in Honor's native China.
Still, the price is right, and if Honor can add enough little extras with EMUI, it might still be worth a look. I'll know for sure when I get one in for review a little closer to launch.