Honor 5X hands-on review
For £170, is this the new budget smartphone to beat?
There are so many good, cheap smartphone's knocking around these days that they're almost two a penny. Cough up around £200 on a new blower and you'll be able to choose between a new Moto G, OnePlus X or the surprisingly excellent Vodafone Smart Ultra 6.
Naturally, the Honor 5X wants in on a piece of this cut price action. Having already launched pretty much everywhere around the world, it's finally arrived in Europe for a thoroughly tempting £170. Stump up that cash and you'll get yourself a well-chiseled aluminium handset, a fingerprint scanner and an all-new Snapdragon 616 processor.
So is the new best smartphone for professional skinflints? We got hands-on with the Honor 5X to find out.
Hey low spender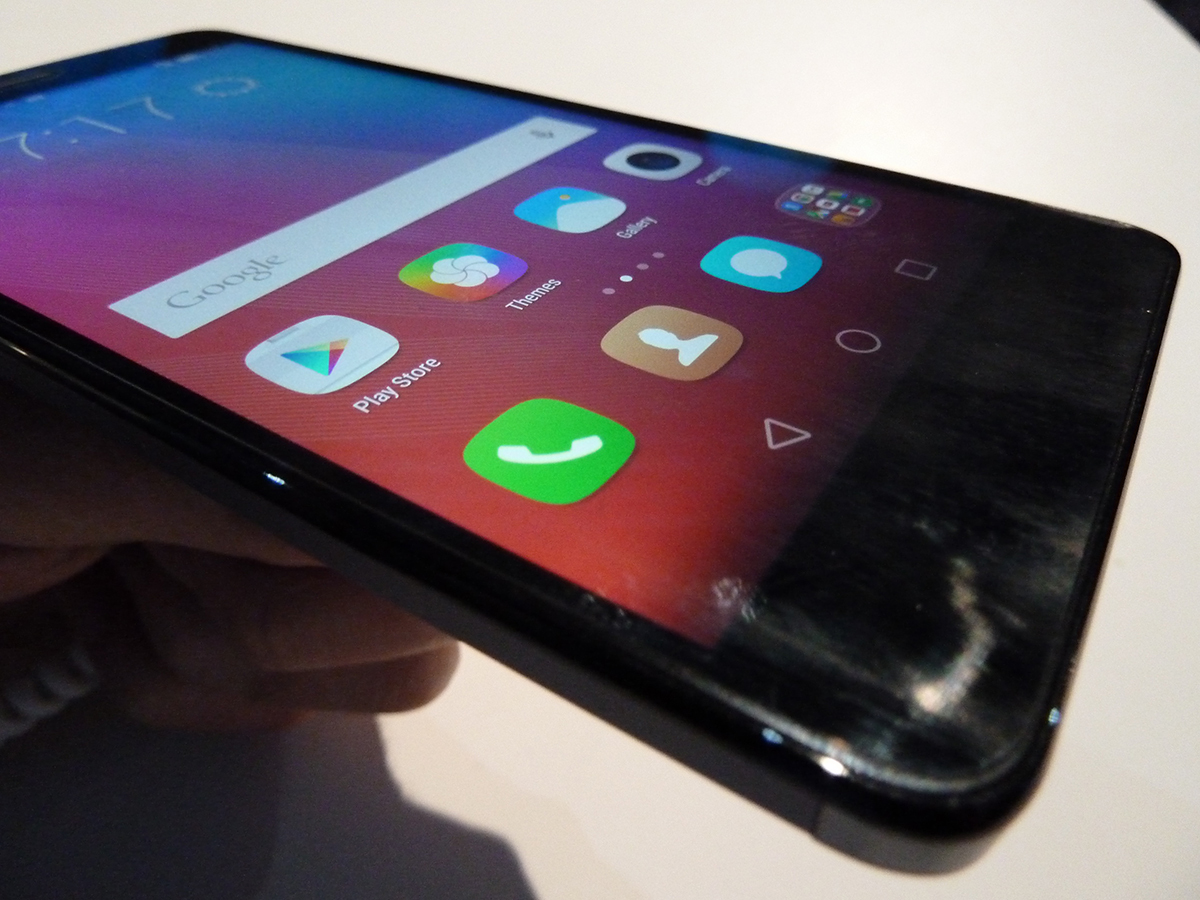 Honor phone's specialise in looking a lot more pricey than you'd expect, and the 5X sticks to this alluring formula like chewing gum on a fresh pair of Converse. In a good way, though.
It's got a 5.5-inch Full HD display, weighs a nimble 158g and, most importantly, has a fingerprint scanner slapped on its brushed metal backside. You don't get that kind of premium feel from the Moto G or OnePlus X, although the Oppo F1 also riffs on this same aspirational aesthetic.
So where is the Honor 5X cutting around its corners? Well with 403 pixels pier inch, its display isn't blessed with the greatest amount of detail. Comparatively speaking, the 5.5in LG G4 offers 538 pixels per inch. But hey, it costs almost twice the price of the 5X.
Souped up processor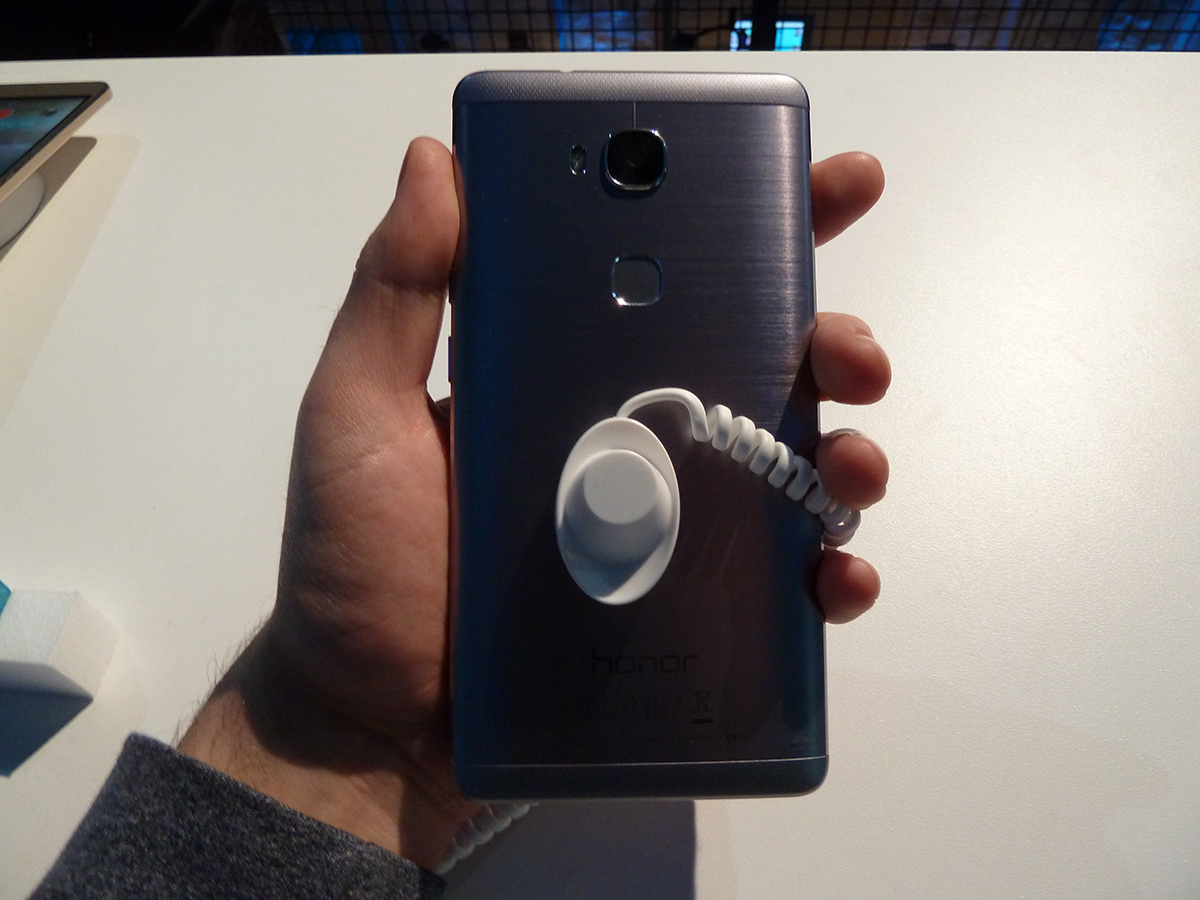 In the US the Honor 5X launched last month with a Snapdragon 615 processor and 2GB of RAM, which will offer most people enough oomph for everyday usage. For some reason, the 5X has been treated to an update in Europe with the latest 1.5GHz Snapdragon 616 chip. Maybe Honor just felt bad about the delay.
Thanks to some new efficiencies, the upshot of this tweak is that you should be able to squeeze a little extra juice from the 5X's 3000 mAh battery. Enough to last you through until closing time at the boozer, we suspect, but the impact won't be massive. Still, as the Honor 5X's price remains pretty much identical, this is essentially a free upgrade for us European folk.
As for internal storage, the Honor 5X offers a slightly stingy 16GB. You can expand this by up to 128GB with a microSD card, so don't go getting too upset.
Spot the savings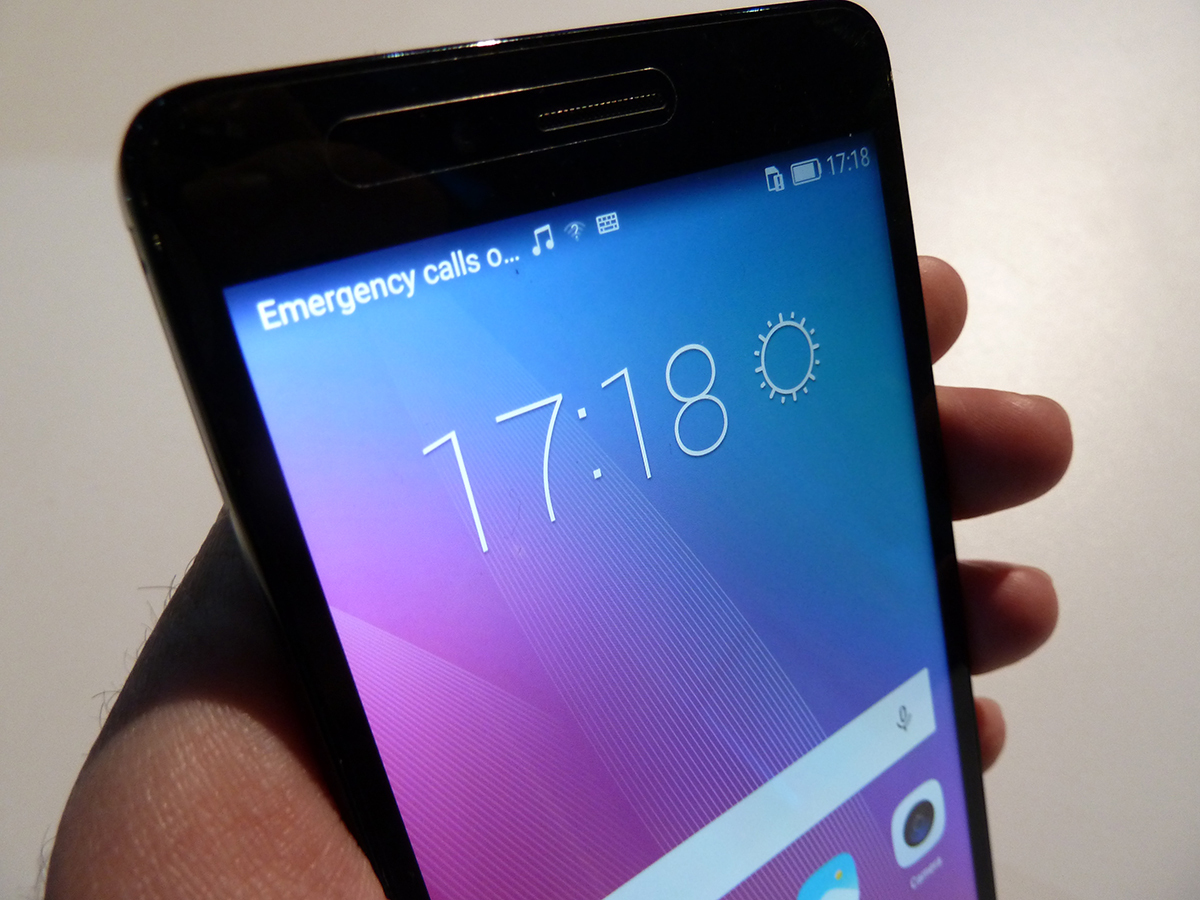 With a 13MP f/2.0 front-facing snapper, you should be able to take some reasonable photos with the Honor 5X, and that's about it. Expect this phone to come a tad undone when you're stuck somewhere without a lot of light. Having got our grubby mitts on the 5X at a press event, we couldn't truly judge the 5X's camera for ourselves, but initial images indicate that this is the case.
What about selfies? The Honor 5X has a 5MP front-facing camera with a f/2.4 aperture but the same hesitance applies. Either way, it looks like you'll be getting what you pay for with this phone.
Get yourself Google Now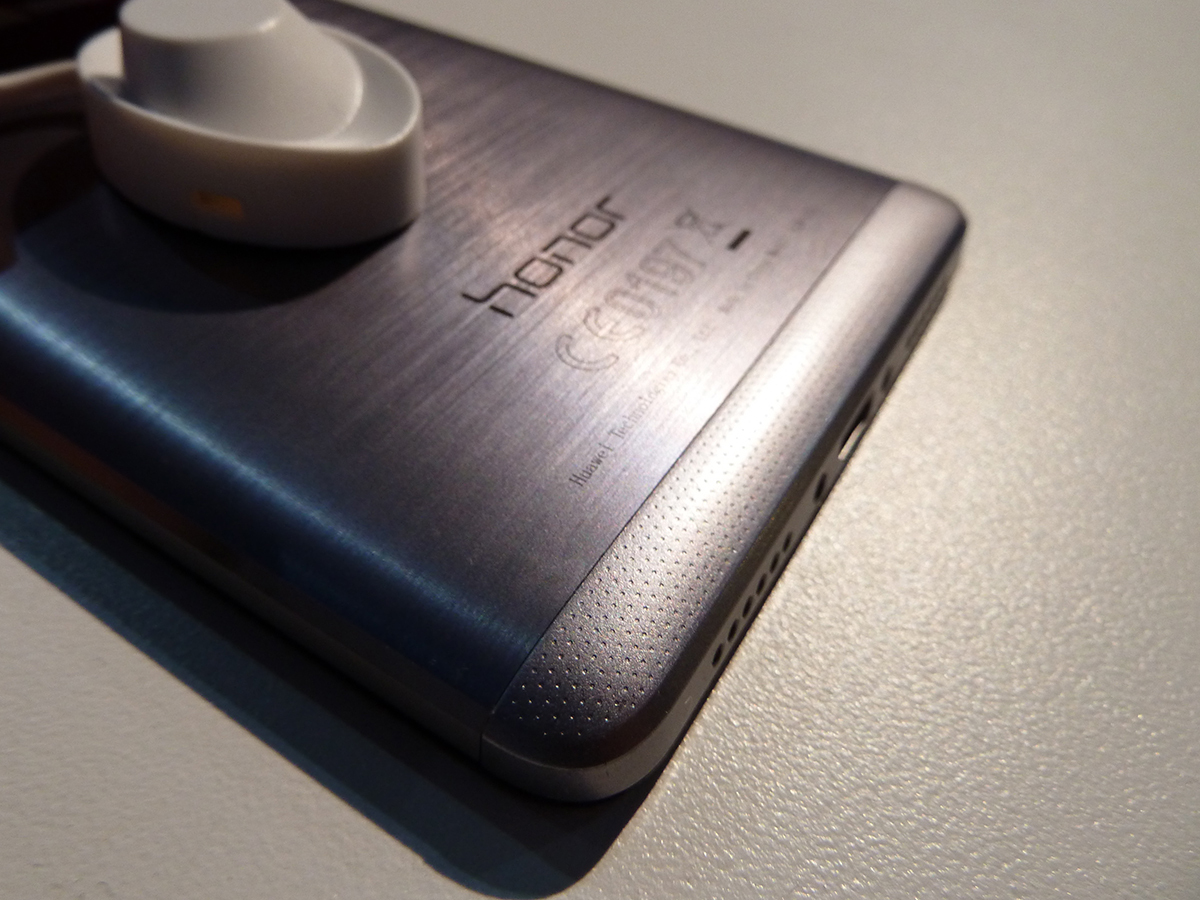 If there's one major qualm we have about the Honor 5X, it's the Emotion UI 3.1 operating system it runs on. This has been transplanted on top of Android Lollipop (that's version 5.1.1, fact fans) and if our past experience with this modified OS is anything to go by, then it won't offer much to shout about.
That's mainly because, similarly to an iPhone 6s, it doe away with the Android app launcher menu where you access all the downloads you don't use that often. Instead you're forced to lather your apps across various home screens.
Turned off by that thought? Then you can at least get round most of Emotion UI's shortcomings by grabbing the Android Now launcher app.
Honor 5X Initial Verdict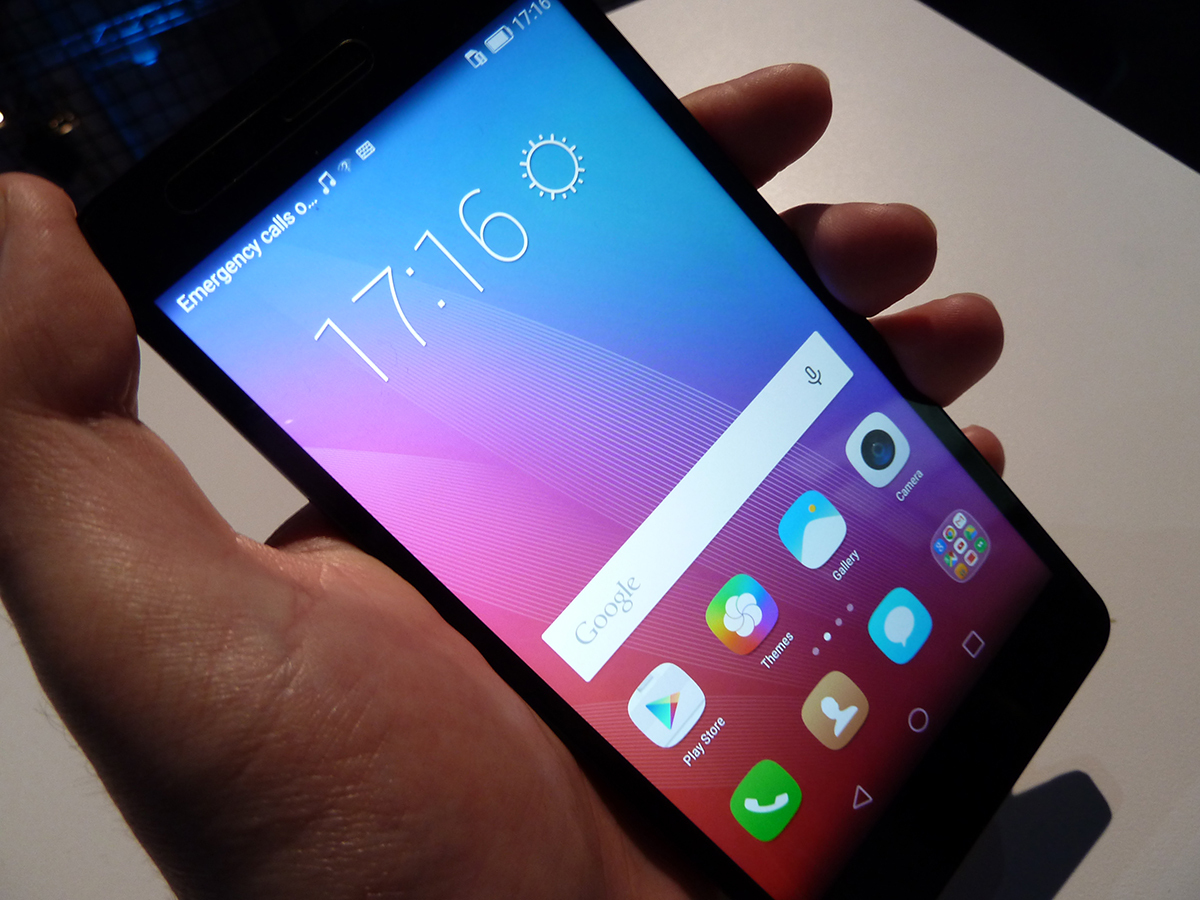 There's plenty of value to be found in the Honor 5X, and that's really all you can ask for from a budget-oriented smartphone. You want to feel like you've bagged yourself a bargain.
From our initial hands-on time at least, the 5X serves up some stern competition to both the OnePlus X and Moto G. Whether it seems like a steal after a week in our company is a different matter though. Look out for our review to find out where the Honor 5X truly ranks amongst the cheap smartphone fray.