FIFA 14 review
Depending on the kind of player you are FIFA 14 either takes things too far into the furniture-smashing frustration of real football or is the ultimate soccer sim
To a cynic each new version of FIFA is just a database update: a few new kits, the latest line-ups and you've got a brand new game.
To those people FIFA 14 will come as a bit of a shock, because it introduces the most fundamental change to the way FIFA plays since 360-degree control in FIFA 10 – namely realistic momentum. For some players that could be a frustration-adding step too far, but for others it will be the feature that lifts the series into a higher echelon of awesome.
Slow and tactical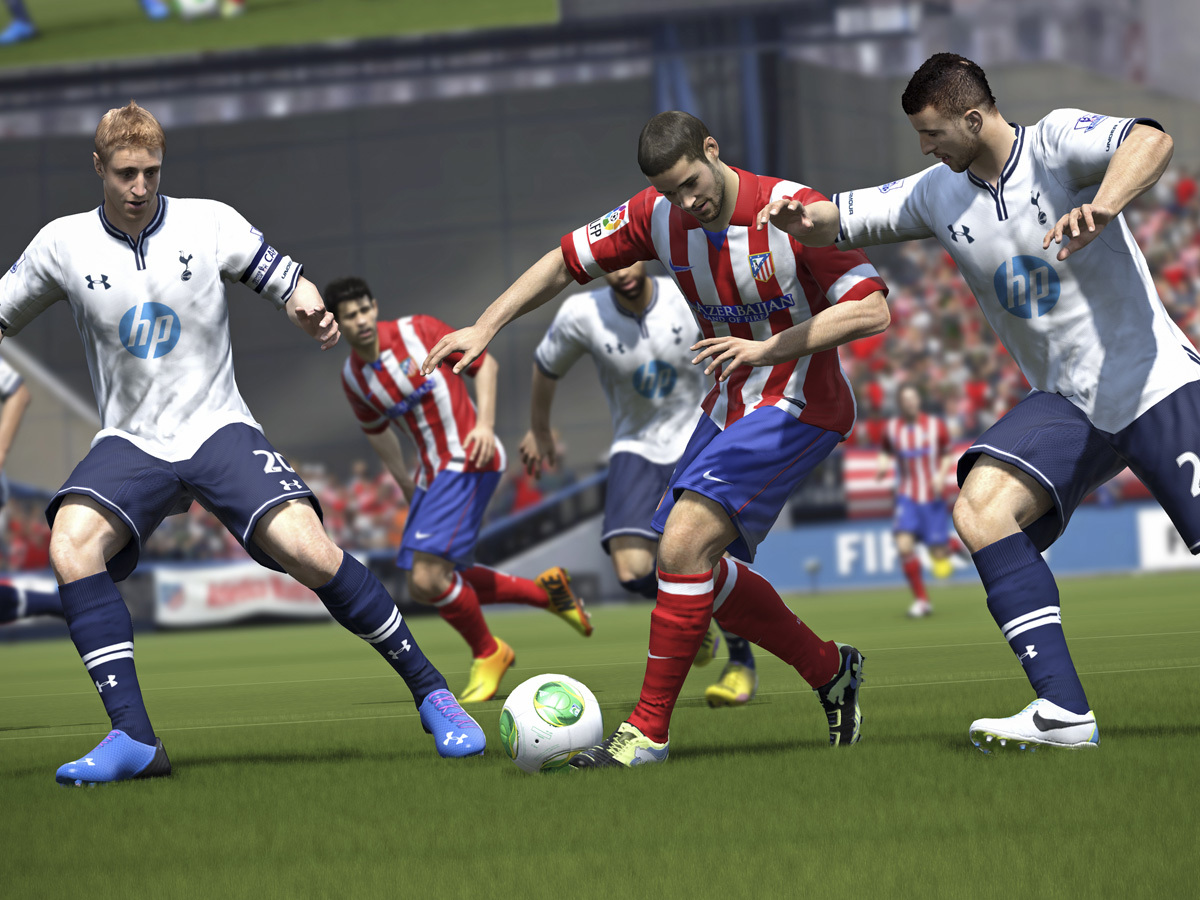 Players now take time to shift direction, especially at speed, meaning there's more emphasis on anticipation and reading what your opponent is going to do next. Commit a defender too early and a sudden change of pace or direction from a more nimble forward will leave you chasing shadows.
At first the game feels slow and unresponsive – and reaction times have been noticeably reduced – but it results in more scope to change the pace and requires you to react intelligently to what's going on around you: Where's the space? Do I have support? Do I need to hold the ball up? And that's when the new Protect the Ball function allows stronger players to get their own back on those nippy little tika-taka soccer ferrets. With the right player it really works, even just to buy yourself a few seconds until support arrives.
Sprint at your peril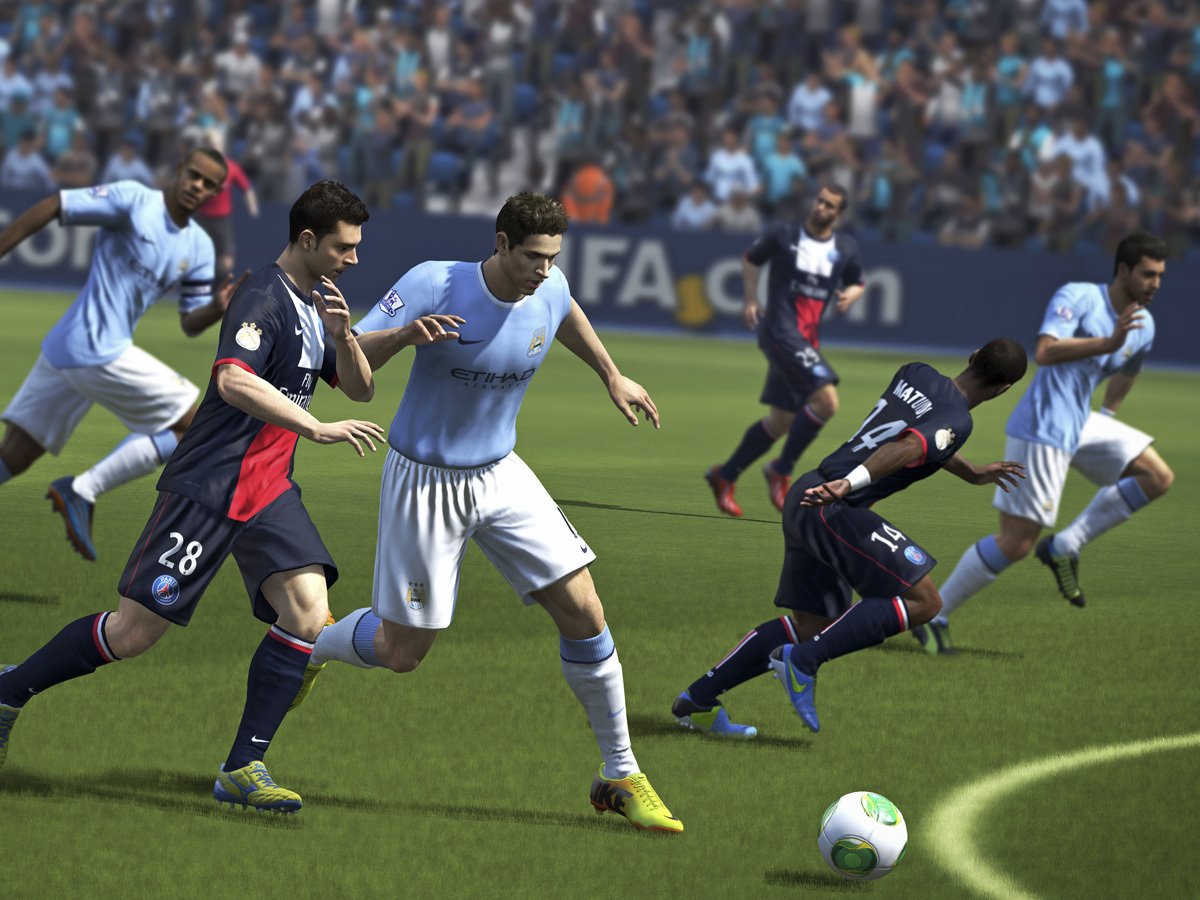 Football is about using all the space available to you – and with the extra restraints added by the new physics, sprinting everywhere uses up the pitch too quickly and gives you less time to exploit it. In previous games the pitch was often treated as a high-speed, one-way system; as soon as you got the ball it was time to sprint as fast as you could towards the opposition's goal, something that never really made sense when you consider how much time is spent running at full tilt with the ball at your feet over the 90 mins of a real game. That means the days of perma-pulling the sprint trigger are gone.
Patience is heavily rewarded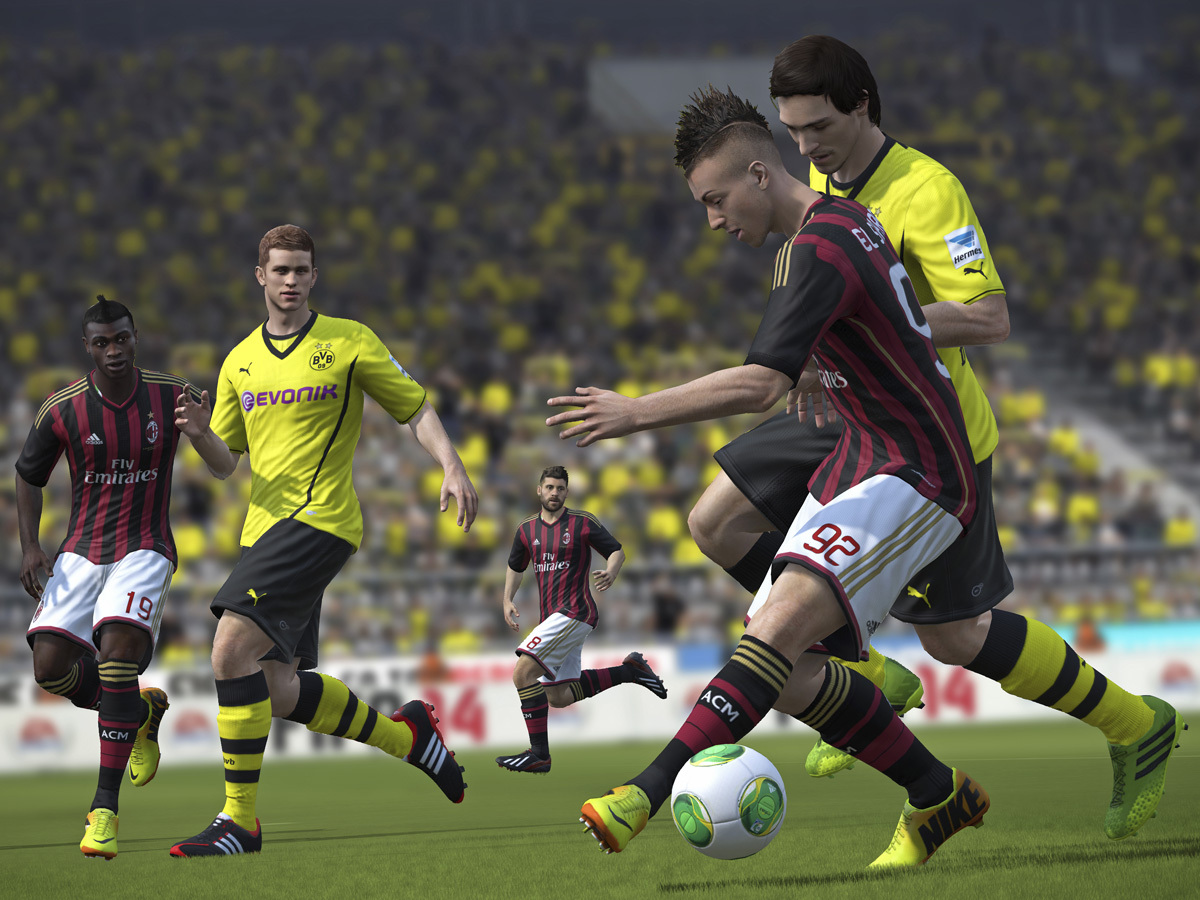 The new emphasis on momentum, combined with the improved ability to protect the ball when in possession, means FIFA 14 offers more ways to approach each game. Pace is still a valuable commodity in attack, but it's no longer the only way to score goals.
This emphasis on build-up play doesn't mean you have to keep passing back to your keeper. Fluidity and control of the game are still encouraged, and playing the way you're facing is often the most sensible approach. Keep the ball moving and you'll reap the rewards, although play a pass slightly behind the receiver and the move is liable to break down. Get it all spot-on and it's more rewarding than ever.
The art of the tackle
Momentum also makes the sliding tackle an essential part of the game for the first time, well, pretty much ever. Say you have an opposition winger running down the touchline and you bring a defender across to block him, now you can slide in, safe in the knowledge that the player on the ball won't just stop dead and thwart your last-ditch challenge. Equally, the variable dribble (where the ball isn't always a constant distance away from the player's feet) means the challenge might miss.
Doing a Ronaldo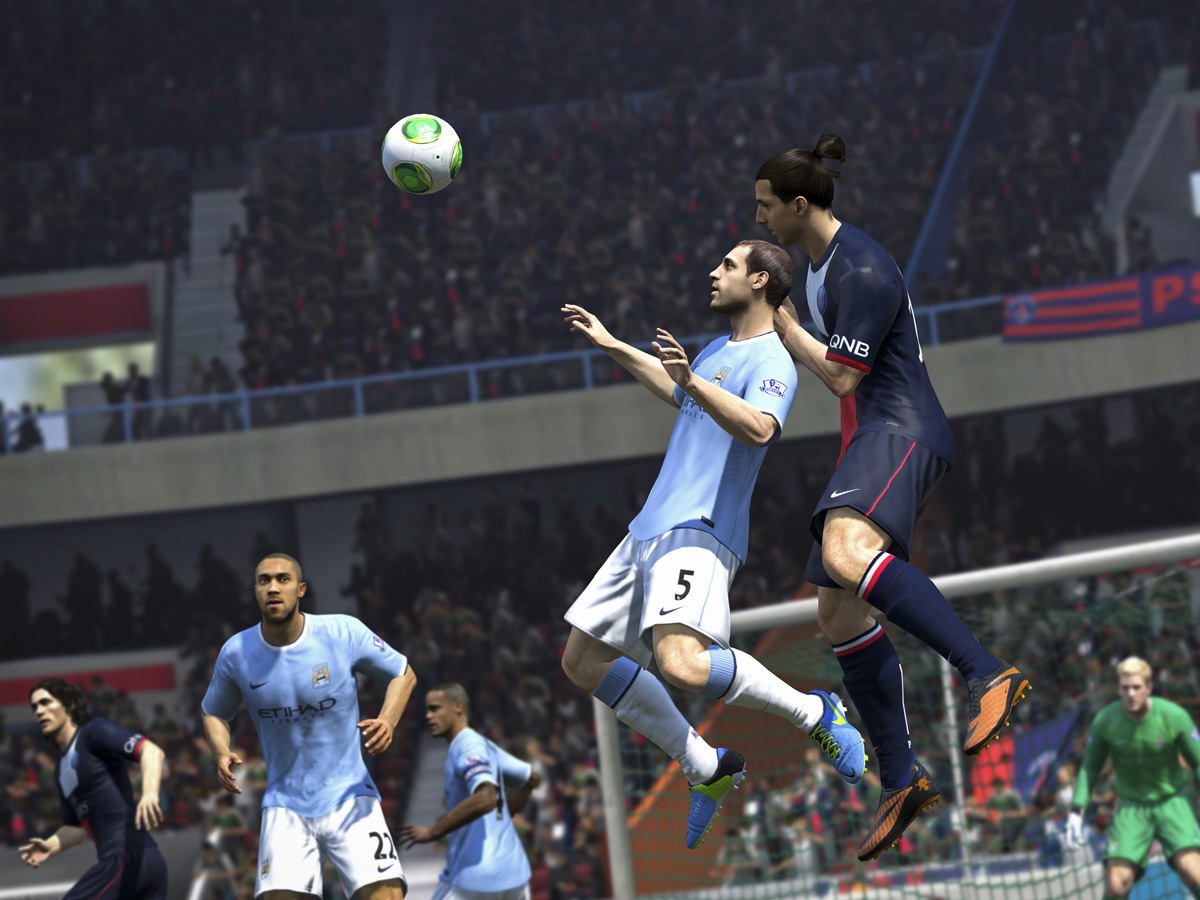 Tweaks have also been made to attacking headers and free-kicks. The latter are now much more dangerous, with a flatter, more pacey delivery allowing you to cause problems in the box, while the former now feel more like shots, with a longer button press required to get the necessary power behind it.
Now with added Jeff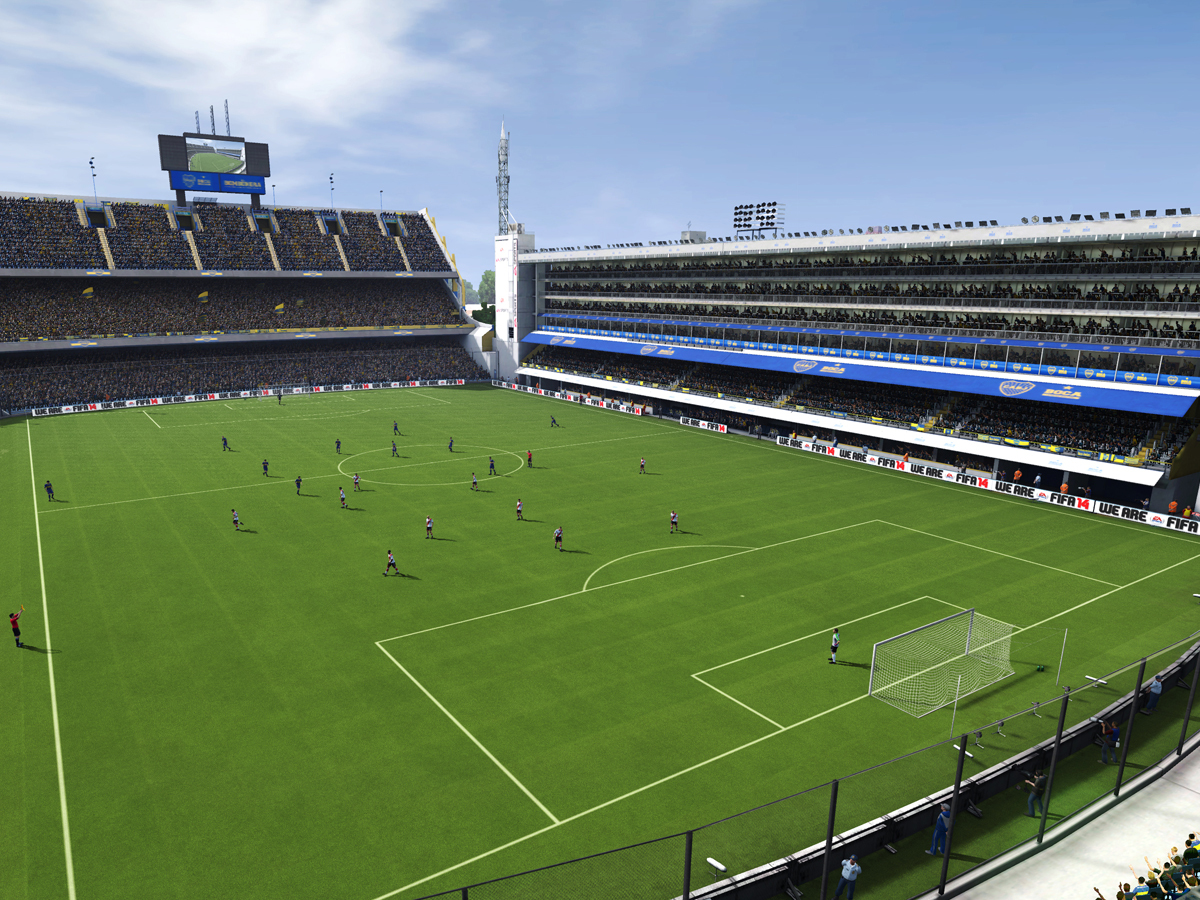 The Career and Ultimate Team modes are as engrossing as ever, while presentation obviously has the usual EA Sports sheen, with Sky Sports' Jeff Stelling now introducing matches before handing over to the commentators. That said, pre-match rituals and off-the-pitch activity could do with a bit more life, something we expect to come in the next-gen version.
Clumsy AI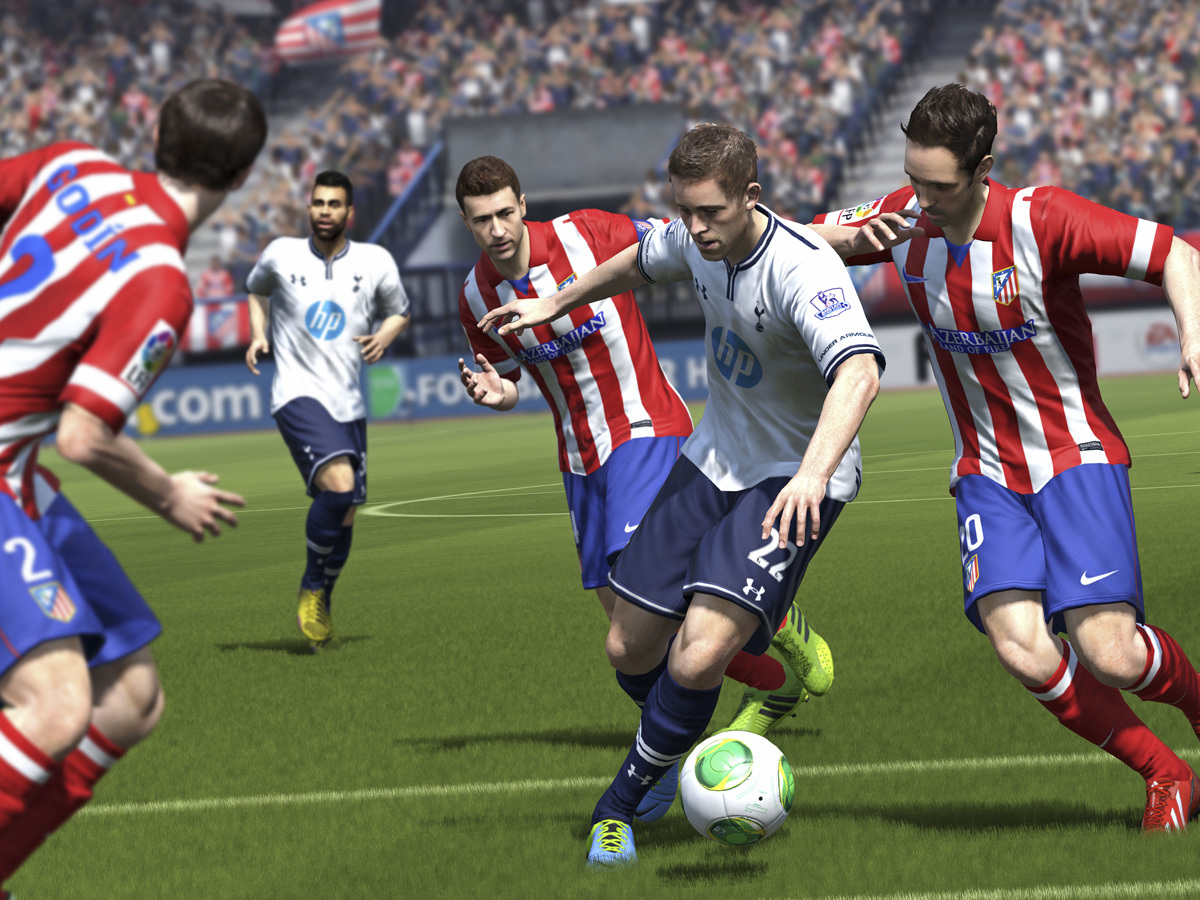 Our only gripes are minor. Throw-ins are still too easy to get wrong and sometimes it'll refuse to switch the player under your control when chasing down through-balls, causing potential chances to break down through no fault of your own. Off-the-ball movement can also be little bit dumb, with players sometimes colliding rather than skipping around each other.
Verdict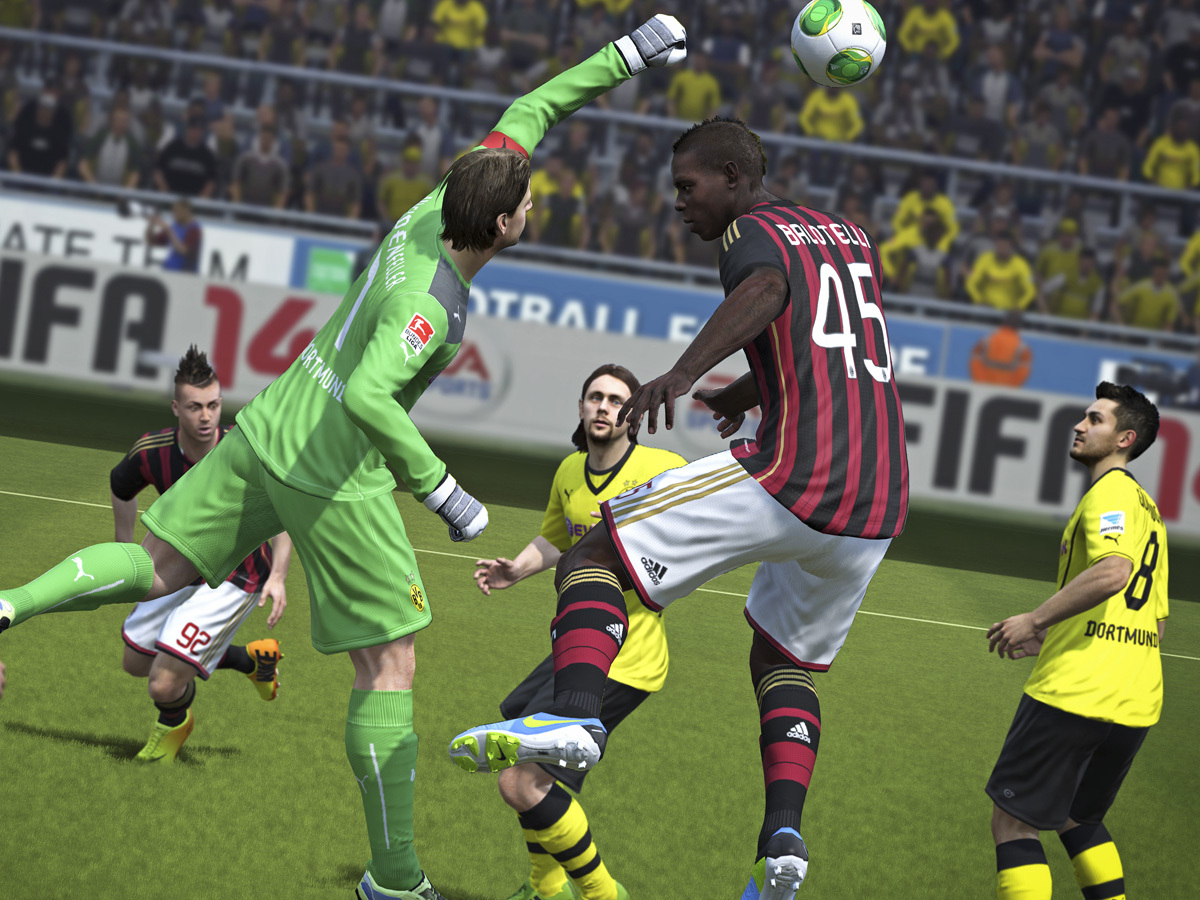 If a lot of this sounds more like a post-match discussion of tactics than a game review, that's because it pretty much is. FIFA 14 is more of a simulation than ever before and it won't suit everyone, but to mark it down for its realism would be wrong. It is, after all, what EA has been striving for from the very beginning.
However, if your FIFA habit doesn't extend beyond post-pub kickabouts, you might want to stick with last year's game. For football fans aiming to recreate real-life moments of glory and drama, it's never been better. That's why it's just given FIFA 13 the boot from our list of the best games you can play.
Review by Tom Wiggins
Stuff Says…
The Ibrahimovic of football games: plenty will love it, but less committed FIFA fans might find it infuriating
Good Stuff
More accurate physics than ever before
Less emphasis on pace
Very satisfying when it all comes together
Bad Stuff
Emphasis on realism won't be for everyone
Player switching can be stubborn
Could do with more international teams