Chord Electronics Mojo & Poly review
Can Chord's oddball streaming DAC combo thingy justify its lofty price?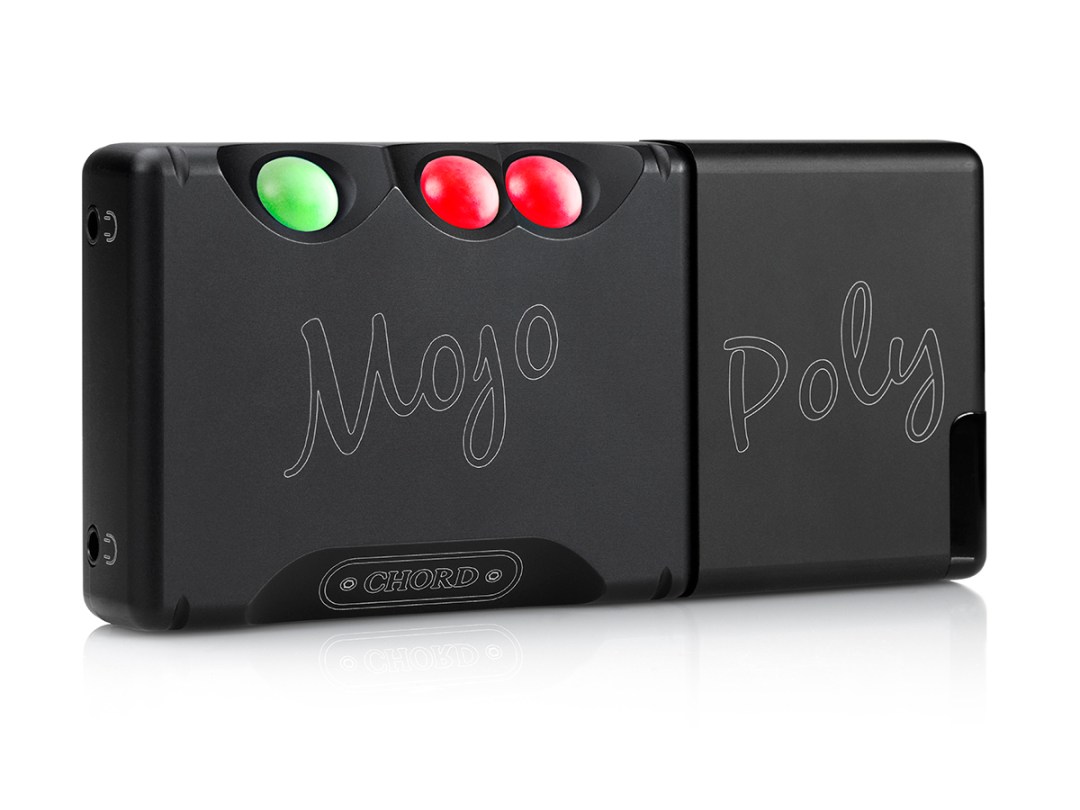 Some things are crying out for a partner.
Fish, for example – tasty enough on its own, yes, but add 'and chips' and suddenly it becomes a lot more than the sum of its parts. Gin is the same – on its own it's a bit medicinal, but add 'and tonic' and it becomes your passport to a nice summer weekend's entertainment. And how lost did Dec look without 'Ant and'? Exactly.
Other things seem perfectly happy as a solo act, though. No one's suggested Sir Bradley Wiggins should take up the tandem. And that's how it seemed with Chord Electronics' Mojo portable DAC, to be honest. As a way of making digital music on portable devices sound way better than they otherwise would, Mojo is without peer. It seemed perfectly happy doing its own thing.
Chord, though, is not a company to leave well enough alone. So Mojo, meet Poly. Poly is a music streamer/player that really broadens Mojo's horizons – it's the 'and' Mojo never knew it needed.
Design and build – two's company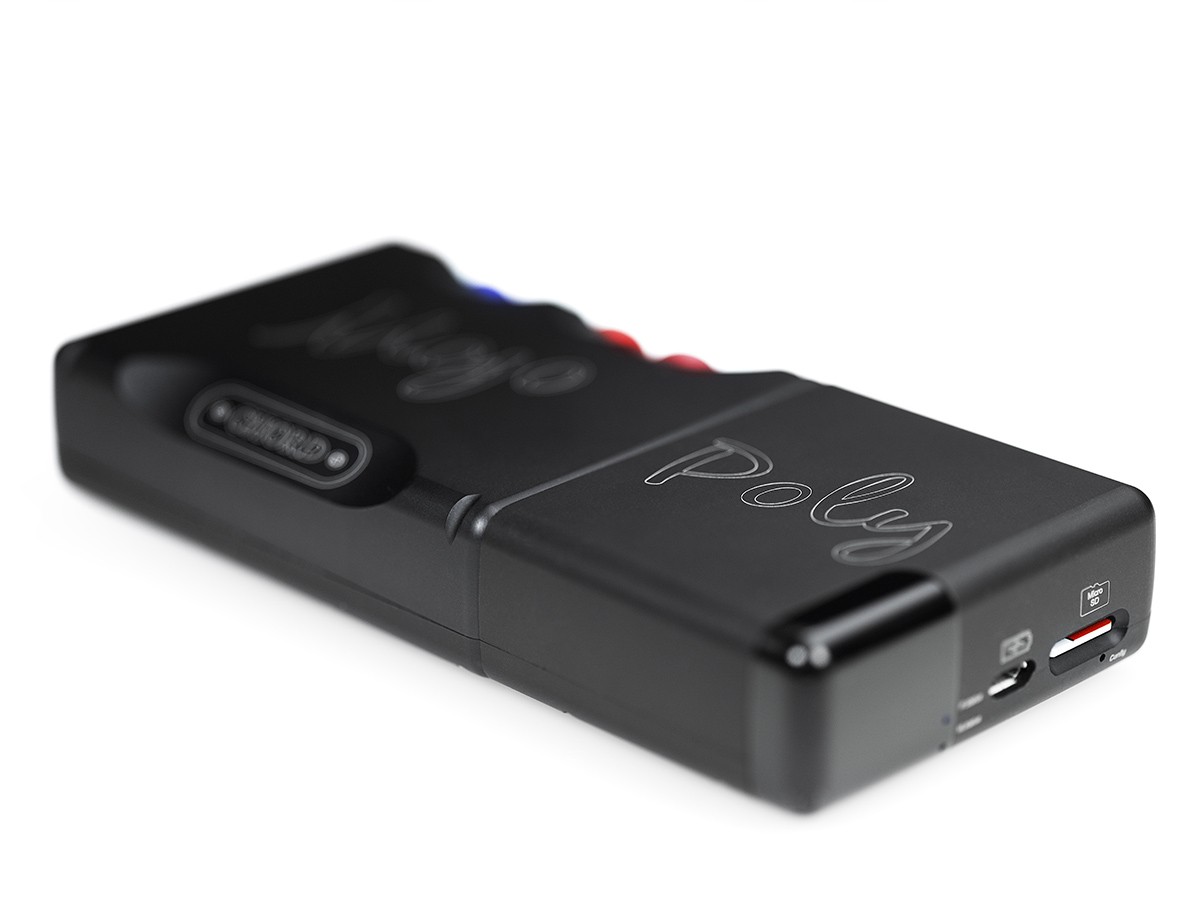 Chord has always had a design ethos. No matter if it's designing a £399 DAC or a £5000 integrated amplifier, its products tend to look like something H.R. Giger might have come up with after too much cheese too late at night.
So the Mojo DAC is a small, tactile aluminium box with, frankly, more curves than are strictly necessary and the company's distinctive colour-changing control spheres giving some clue as to what Mojo is up to. It feels smoothly and sturdily made – which is just as well, because it's pretty pricey by the standards of portable DACs intended to make the most of the sound from a smartphone or a laptop.
Poly, meanwhile, makes a strong 'less is more' case for itself. There's less of it than there is of Mojo – it's maybe half as long. And it costs more – £499, in fact. It fits neatly and snugly into the Mojo's USB inputs, and it adds streaming functionality to the Mojo's fearsome digital-to-analogue abilities. And, thanks to its microSD card slot, Poly can also be a music player, freeing up valuable memory on your smartphone.
Poly is designed to mimic the Mojo aesthetic – which is just as well, as it's strictly an add-on. Poly by itself isn't even a worthwhile doorstop, let alone your portal into high-quality audio streaming.
When they're slotted together, Mojo/Poly look unmistakable – they're about the size of a mobile phone from the turn of the 21st century. This may not, at first glance, be the most portable product you ever saw, but by the prevailing standards of streamer/DAC/headphone amp-with-digital-audio-player-potential it's miniscule.
Features – flexible friends
There are some awfully big numbers attached to the Mojo/Poly experience. It can deal with PCM files up to a (frankly preposterous) 768kHz resolution and DSD up to DSD256. The microSD card slot has unlimited capacity, so as a music player the M/P will hold as much music as you want.
As a streamer, it's possible to access music via DLNA, AirPlay and Bluetooth 4.1 – Poly also has a 'hotspot' mode in case all other tethering methods are unavailable, and it's Roon-ready too. As a part of a static system, it can be connected to an amplifier using one of the two 3.5mm outputs at the Mojo end of the block.
Part of the pleasant flexibility of this twosome is the ability to unplug Poly and simply use Mojo as a DAC and headphone amp – with Poly removed you've access to digital optical, digital coaxial and microUSB inputs. Its lack of ultimate flexibility is in the fact that it's battery-powered only – admittedly it's good for nine hours of use from a four-hour charge, but some users will bemoan the lack of mains power as an option.
Interface – music of the spheres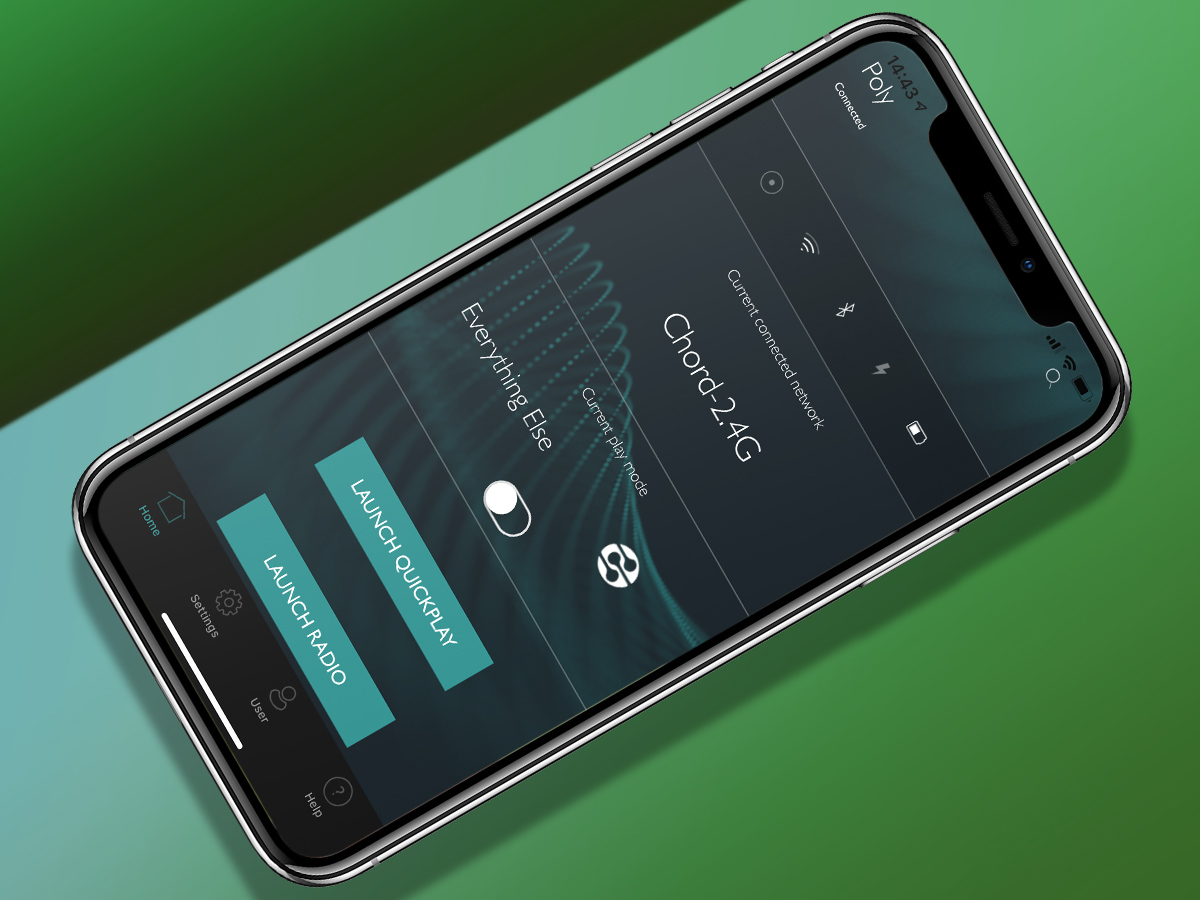 Chord likes to make a feature of the way users interact with its products, and the methodology here is pretty unusual. Those big spherical button on Mojo glow a number of different colours, depending on volume level and the resolution of the incoming digital file. It certainly makes a change from the more usual 'words and numbers' display some products use, but at the same time it's a bit arcane and wilful. Poly has a couple of far smaller indicator lights, dealing with battery life, pairing status and Mojo pairing.
There's no dedicated control app, which is a pity. Set-up and most major controls can be dealt with using the GoFigure app for iOS and Android, but it's far from the smoothest or most logical experience. Plus, of course, you're then toggling between apps in order to change inputs, select music sources and so on.
Performance – ex-stream-ly impressive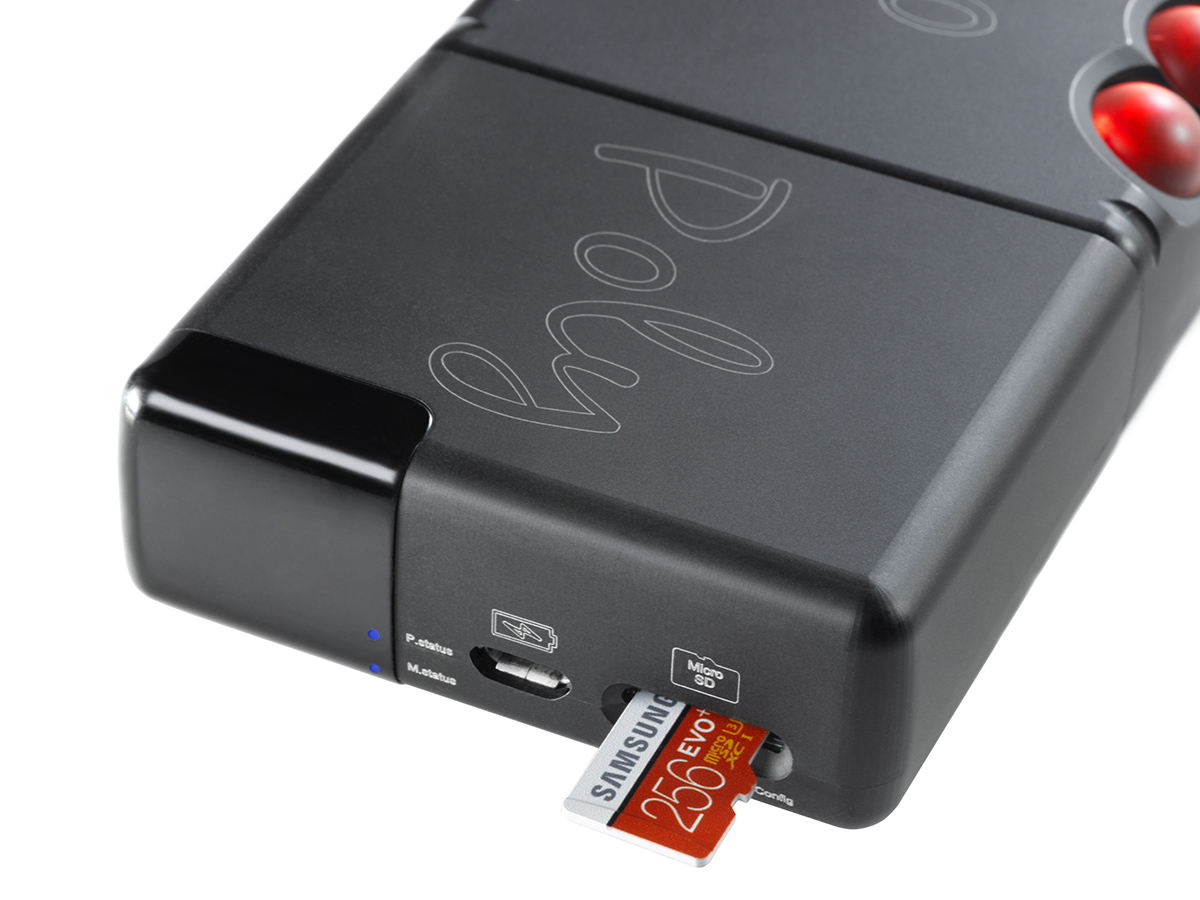 So far, then, it's possible to whinge about the app (or lack thereof), oddball physical interface, lack of mains power and relative bulkiness. Once you listen to Mojo/Poly doing its thing, though, these whinges become irrelevant.
Every significant aspect of music-making is dealt with in style by the Chord combo, to the extent that some full-size mains-powered streamers at quite a bit more money ought to be concerned.
The nation's current favourite urchin Lewis Capaldi, and his Divinely Uninspired to a Hellish Extent, sounds articulate, wide-ranging and entirely convincing when streamed at a CD-standard 16bit/44.1kHz. There's heft in the low frequencies, but they're not muscle-bound – instead the bass snaps along, making rhythms sound natural and unforced. Capaldi's mannered vocals are rich with detail of the effort he's making, and at the top end there's bite and shine without any hint of harshness.
The Chord doesn't present the widest soundstage in streamer-land, but its stage is well-defined and believable. And, crucially, it remains solid even when it's crowded with dozens of participants during Saint-Saens' Danse Macabre. Switch emphasis completely with Daniel Avery's Diminuendo and the Mojo/Poly digs in, hitting hard and motoring along in a manner that suggests it could dance all night.
It's dynamically adept, vaulting through the 'quiet-loud-louder' variances of Sonic Youth's 100% via Tidal and Bluetooth. And when given a luxurious 24bit/96kHz file of Grace Jones' Pull Up to the Bumper to deal with, all of the Chord's extensive range of talents come together to serve up music that's as vibrantly alive as any streamer at anything like this sort of money can muster.
Chord Electronics Mojo & Poly Verdict
There are compromises required if you want to own a Mojo/Poly double-act. But none of them concern the sound it makes, which is why the compromises are absolutely, positively, definitely worth it.
Stuff Says…
Get over its idiosyncrasies and the Chord Mojo/Poly is a brilliantly accomplished streamer/DAC/portable music player/whatever
Good Stuff
Combines DAC, streamer, headphone amp and portable music player
Cracking sound from any source
Can deal with audio of enormous resolution
Bad Stuff
Humdrum third-party control app
No mains power