Bloom.fm review
Bloom.fm wants you to "borrow, enjoy and return" your music – but does it blossom or wither next to Spotify?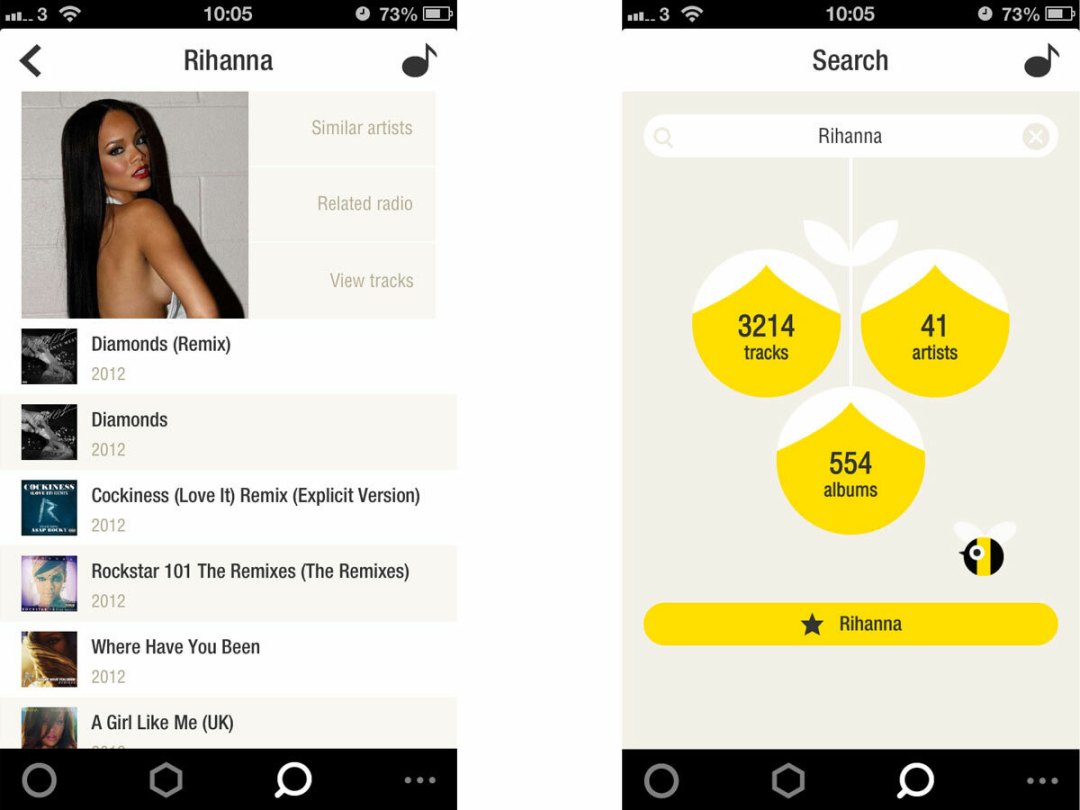 When it comes to streaming music to your phone, there are a couple of big players out there to choose from. But Bloom.fm is the new kid on the block hoping to challenge the big boys of the business with a rather interesting proposition – all based on the idea of 'borrow, enjoy, return'.
Bloom.fm is free to download and use, with subscriptions available at various prices for more benefits. For free, users will get free access to Bloom.fm's extensive genre-based radio stations, but with a monthly subscription they'll get the ability to "borrow" a certain number of tracks from its 16 million strong catalogue, which will then be accessible for offline listening.
These subscriptions, in app, cost £1.49 a month for 20 tracks, £6.99 for 200 or £13.99 for unlimited (though if you purchase them through the website www.bloom.fm, you can get them cheaper). For Bloom 20 and Bloom 200 you can search for tracks you like and hear the first 30 seconds of them before you choose to 'borrow' them – once you hit your borrow limit you are then able to swap tracks out for new ones as many times as you like within the month. If you are a Full Bloom subscriber though, not only do you have unlimited access to borrow tracks, you are also able to stream tracks in full on demand too.
The app itself is nothing short of gorgeous. It's a fairly simple layout that is easy to explore, but with lots of well thought out touches that make it enjoyable to use. It's really is extensive too, and you'll be finding new menus and features at least the first few times you load it up.
The theme of 'Bloom' runs all the way through the app, with a small circular bee as your companion throughout. The first page when you start the app is the radio page. Here you'll find four of the most popular radio stations (or, once you've used it, your four most recently listened to stations), with a yellow circle in the centre that will take you through to the genres. These appear in circular 'petals' on a carousel that you can spin around to find one you like. Pick one and you can then drill down to further options to get to what you really fancy.
Once the radio station is playing, you can borrow any track you like by clicking a small teardrop icon in the menu bar or find similar artists by clicking a honeycomb icon – all without interrupting the music.
From our time listening we found that Bloom.fm served up a good spread of tracks from our chosen genres, with a nice mixture of songs we knew and those we didn't. If you do come across a stinker that doesn't suit the genre, you can help improve the station by rating it thumbs down (or thumbs up if you like it, of course) by tapping on the track art. This will also bring up options to visit the artist or album page, add the track to a playlist or share the track with friends.
The share feature is interesting – as well as sharing a track on Twitter or via email, you're also able to send a track to another Bloom.fm user by scanning their unique Bloom QR code with your camera. This does involve you actually being with them though, which does limit its functionality somewhat.
The next tab along is your library, which you can look at by track, artist or album along with your history of what you've borrowed and when – unborrowing tracks if needs be to make room for new tracks. Here you are also able to create playlists or look at 'smart playlists' automatically created by tracks you've borrowed while listening to a radio station.
Search proved rather extensive, bringing up the artists, albums and tracks that even only slightly matched our search term, as well as a one click link through to the artist page that closest matched what we searched for. We found most searches to be successful, but did find a search for Chase & Status as an artist proved unfruitful, when a search for one of their songs by title worked.
Bloom.fm is certainly an intriguing proposition – and, from our experience, a great way to listen to music you love as well as discover new music. It offers a unique subscription offering with various pricing structures that will appeal to all budgets, with over 100 genre-based radio stations you can access for free. With a huge catalogue of songs, great usability and a beautifully designed app to boot, we think Bloom.fm could just be onto a winner.